If you've been wondering how to make CBD gummies, you're in luck with learning how to add CBD to any flavored gummy snack you want to make. Today we'll cover an easy and popular method to make CBD gummies that will all have a set percentage of CBD within each of them (CBD dosage). You can also learn alternative ingredients that allow you to replace gelatin and ingredients to make your gummies 100% Vegan, too. While it is much easier (and maybe even more cost effective) to simply buy your own CBD gummies from a CBD company, some people love making their own. That's exactly why we're covering how to make CBD gummies at your own home!
Homemade CBD Gummies – The Basics
Not every CBD gummy contains the same ingredients since there are recipes that include different ratios according to the flavor and texture.
Not everyone is crazy about certain flavors so the exact amount of added fruit flavor will vary additionally. You may also be using sugars or sweeteners that can change the flavor. Since you aren't making gummies that are intended for reselling, additives such as preservatives will be missing from your recipe too.
This will require you to carefully store your CBD gummies in an airtight container, so they stay fresh as long as possible.
Discover: What Do CBD Gummies Do For The Body?
Here is a list of ingredients that you'll encounter…
Enjoying your reading so far? Sign up to become part of the NPB community and receive a free eBook, 20% off your next order, and access to ton of educational information about cannabinoids like CBD and Delta 8. NPB hosts, arguably, the largest collection of cannabinoid info on the internet. There is no better place to learn than our educational databse.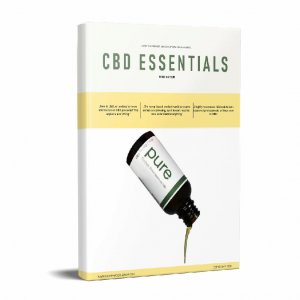 Gelatin
Gelatin is the key ingredient that goes into making gummies and is commonly made from animal tissue and allows many materials to become gelled or thickened when added to water.
In recent years, there has been an overwhelming call for gelatin substitutes that replace gelatin for ethical animal rights issues.
Corn syrup
Corn syrup is a vital part of gummies that stabilizes the gelatin and allows it to remain flexible. Corn syrup contains sugar but is not the only sweetener that's added to CBD gummies.
It's an extender additive that gives it a gummy texture for longer periods. Corn syrup also keeps sugars from crystallizing later.
Sugars / Sweeteners
There are so many natural sugars that are great replacements instead of using pure cane sugars. There is beet sugar, fructose, lactose, and glucose. Organic sugar is preferred by some who don't like added processing or bone char that's part of making pure cane sugar appear white.
Water
While you don't use a lot of water when learning how to make CBD gummies at home, it's essential to activate the gelatin.
This is typically simmered off and what is leftover are the remaining ingredients that help stabilize your gummy when it goes back to room temperature.
Optional Ingredients Used to Make CBD Infused Gummies at Home
We covered the basic ingredients for making the CBD gummies themselves, but now we need to spruce them up a bit with things like flavorings, preservatives (if that interests you), and non-stick coatings so they stay separated when removed from the gummy molds.
These next ingredients really take your CBD edibles to the next level. Homemade edibles are not that hard to make, but putting in the extra effort to make consuming CBD delicious is needed.
Added Flavors and Coloring
All gummy bears have added flavors. Adding natural flavors can be a matter of simply using fruits and flavors that you can add into your gelatin mixture. They don't always have to be chemical flavors, or flavors that use too much sugar.
Good flavorings include a highly refined fruit juice which can give your gummies the fruity taste that tastes nothing short of delicious!
Options for fruit based flavorings:
Fresh fruit juice
Grape juice
Apple juice
Lemon juice
Feel free to experiment here. The options for natural flavorings are literally endless. Start with a small dose of flavoring, do a taste test, and add more if needed. Different dosages of CBD put into the gummies will require different dosages of flavoring.
They don't always add color, so these are added to give gummies attractive coloration. Knowing how to make CBD gummies have a great taste starts with juice concentrates you like the most.
Adding artificial flavors adds a whole new layer to your gummy and is all-natural as well. Using a touch of citric acid, lactic acid, and malic acid also adds a boost that enhances the taste of gummies overall. You can even add the powder from Pixie sticks to add more zing to your gummies if you like sour things.
Natural preservatives
The word preservatives can sometimes push people away from certain CBD edibles or CBD tinctures.
Citric acid not only helps the flavors of your gummies but also is a 100% natural additive to preserve them for longer. Even if you don't mix this into the recipe, it can be coated as a powder on the outside so they don't stick together.
Here are some more helpful ingredients you can add to your gummies to help preserve them for longer.
Non-stick coatings
Cornstarch is one of the few secrets that you never hear about to keep gummies from sticking together. It's also used to dust your molds before you pour the gelatin mixture into them. Alternatively, you'll know how to make CBD gummies better if you use a non-stick oil spray like Pam or any household spray to give them a clean non-stick shine.
Now, Add Some CBD (Cannabidiol) Oil
We're now at the stage of making gummies that requires us to add the active ingredient – CBD, or cannabidiol. How much CBD should you add? Good question.
One of the most critical additives to your CBD gummies is adding the right amount of CBD oil. Based on your total ingredient list, you'll need to adjust the amount of oil to the total amount of grams of your gelatin mixture.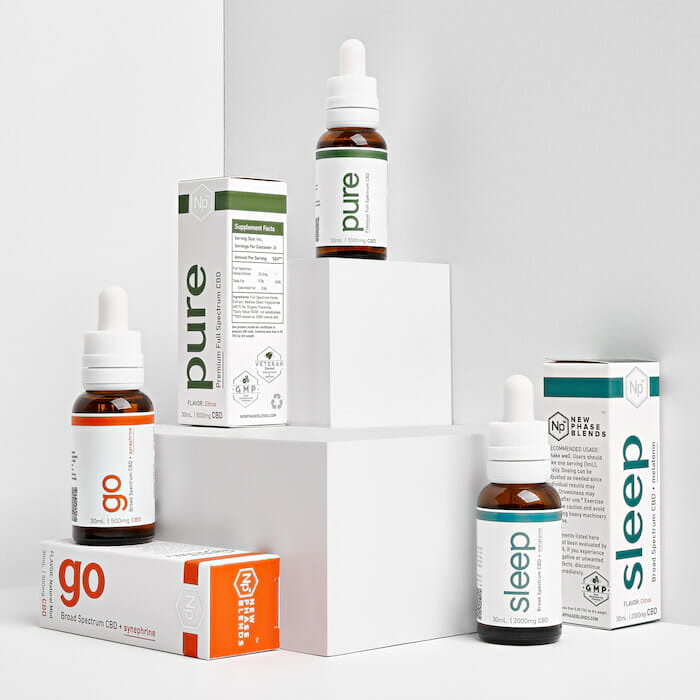 To achieve this the easy way without complicated math, fill the molds that you have until you have no more gelatin mixture left. Then you count how many pieces you've poured and that number will be the precise amount of drops you add to each gummy. You can adjust the number of drops for stronger CBD oil gummy doses if you are looking for stronger effects based on the type of CBD oil you're using. There are broad spectrum and full spectrum versions of CBD oil that most people prefer over a CBD isolate.
New Phase Blends offers no more than 0.3% THC in their full spectrum CBD oil while their broad spectrum has near 0.0% THC. Regardless of which CBD oil tincture you go with, it will not be intoxicating, because there isn't enough THC in it to do much of anything.
CBD Products for Sale by New Phase Blends
Here's the Step by Step Instructions for Making Gummies With CBD In Them
Step 1: Heat up your favorite fruit juice in a sauce pan on low
Step 2: Mix in the gelatin and your sweetener of choice with a whisk. Continuously stir this for about a couple of minutes, or until everything is completely mixed.
Step 3: Turn off the heat to the pan, and immediately mix your CBD oil in from your favorite CBD tincture..
Step 4: Pour the final CBD gummies mixture into your molds of choice. If you use a silicone mold, be sure to place it on a baking sheet in order to keep it flat, and easy to move.
Step 5: Add additional flavorings, or fruit extracts at this point.
Step 6: Allow the gummies to cool off. A lot of people put them in the fridge to speed up this process. They will have the appearance of jello when they are ready to be eaten.
Step 7: Eat and enjoy 🙂
Remember to store your CBD gummies in a nice container. It will help them last longer before going bad.
When Can I Eat My Homemade Gummies?
After the homemade CBD gummies are nice and cool, you can start to eat them. You can take them out of the silicone molds (or whatever type of mold you decide on) and start snacking.
On average, high-quality CBD oil starts working about half an hour after taking it. With gummies, it can take slightly longer but isn't limited to the percentage that is added to each gummy.
Related article: How Many CBD Gummies Should I Eat?
New Phase Blends offers excellent CBD oil that has the purest level of CBD Hemp oil. Because the oil is free from THC, the benefits of CBD formulations will allow you to make gummies that suit your needs.
Will These Gummies Help With Anxiety?
Many people claim to use CBD gummies to help their anxiety levels. While the FDA has not approved over the counter CBD for the treatment of anything, people still report that cannabidiol really helps them manage symptoms of anxiety, stress, and depression. These gummies will have enough CBD in them to help you manage mild to moderate anxiousness. 
Can CBD Gummies Help with Sleep?
Using CBD gummies for sleep is possible, but we have found that the gummies need to have a bit of melatonin added to them, in addition to the CBD. CBD and Melatonin work synergistically to create a pretty powerful natural sleep aid. The gummies in this recipe don't call for melatonin, so while they might help people with very mild sleep issues, they likely won't help any worse sleep problems.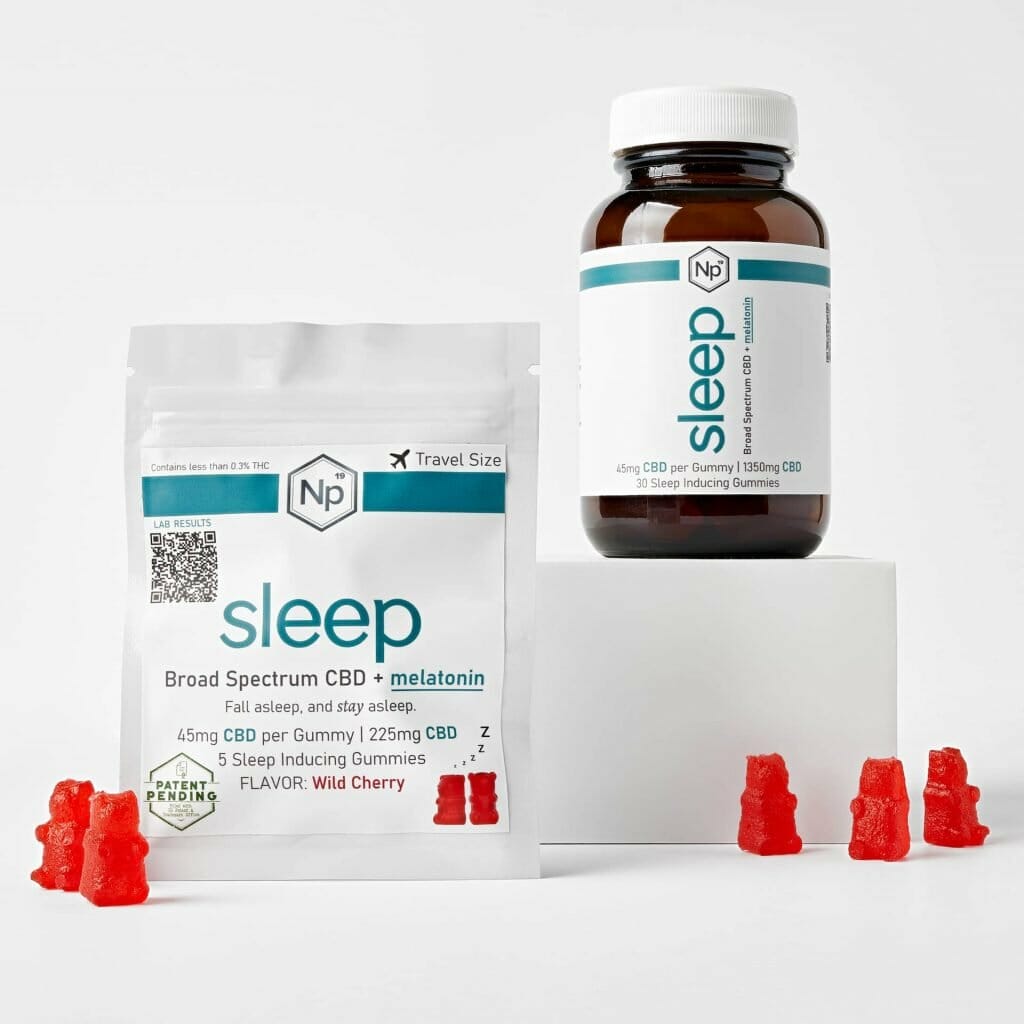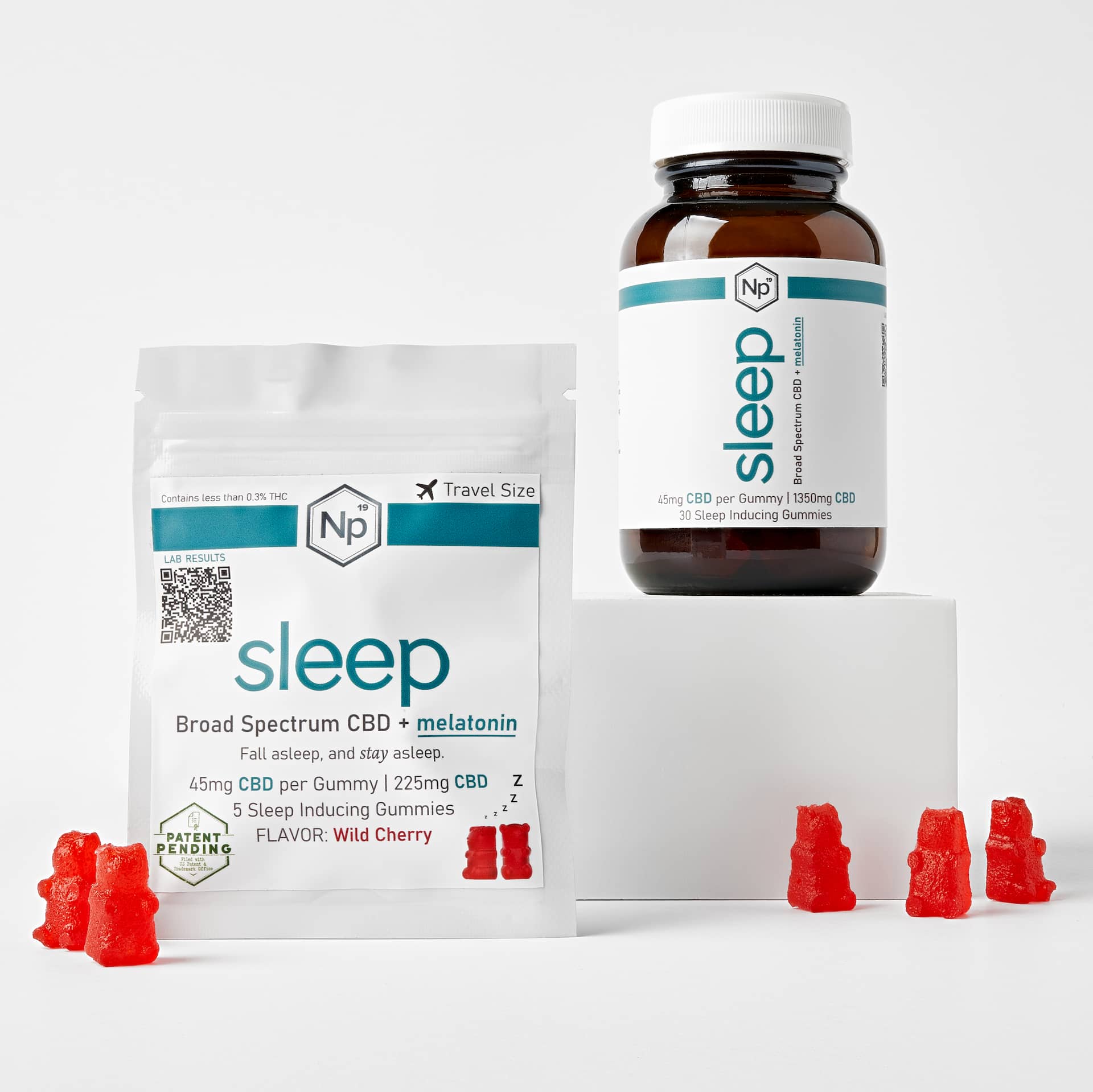 Alternatives to Making Homemade Gummies Yourself
Don't want to make gummies from scratch? That's fine. Go buy some gummy bears. This is another, easier, method of making homemade CBD gummies without having to deal with all of the ingredients or mess.
You can simply melt gummy bears, add your CBD oil, and mix well on low to medium heat until the gummy mixture is glassy smooth, and completely melted. If you get foaming while it's mixing, you're mixing it too much – let it disperse slowly as you mix it in.
Then, pour them back into the gummy bear mold, or whatever shape gummy molds you want to use. Once they cool down, you'll have CBD gummies! How many gummies you end up with should correspond to the bag of gummies you bought.
Simple, isn't it? Making CBD products doesn't have to be hard.
CBD Starter Kits
Confused on what to buy? Check out our CBD starter kit bundle. This bundle comes with several different forms of CBD products. You can see which type of product you like best. Maybe you like them all, maybe you prefer a balm, or a CBD tincture. With this kit, there is no guessing. You get it all.
Summary – Making CBD Gummies
I hope you enjoyed this guide on making homemade CBD gummies. As you can see, it's not very hard – at all. I would say the fruit juice and CBD oil tincture you use will make, or break, your gummies.
Related: How Do You Take CBD Gummies For Pain?
It's important to use only quality CBD products.

New Phase Blends has their own line of gummies, including the famous CBD gummies for sleep. You can even pick up a CBD tincture if you want to use their CBD products to make your gummies.
Each of these tinctures will easily blend into your gummy recipe just as easily as all your other ingredients when you learn how to make CBD gummies at home. I hope you enjoyed this article, and look into some other ways to cook with cannabis. It's quite simple. Be sure to check out the latest recipes online – there are TONS of interesting options out there.