Experience the Purest CBD Oil Tinctures
CBD oil has become increasingly popular as a natural way to manage pain, anxiety, and inflammation. Taking the purest CBD oil offers a fast and effective method to experience the benefits of CBD. When taken sublingually (under the tongue), pure CBD oil can start working in as little as 15 minutes.
CBD interacts with the body's endocannabinoid system, which contains receptors that respond to compounds found in cannabis plants like CBD. This interaction is thought to be responsible for many of CBD's therapeutic effects.
One high-quality pure CBD oil product is Pure by New Phase Blends. This CBD tincture is made from special hemp strains naturally abundant in CBD and other beneficial cannabinoids. Pure CBD oil from New Phase Blends comes in multiple strengths and flavors and can also be purchased in capsule form for convenience.
According to studies and thousands of consumer testimonials, pure CBD oil may help manage pain, anxiety, and inflammation. If you struggle with these issues, consider trying a pure CBD oil tincture. It could be the natural solution you've been searching for to get your health and wellness back on track.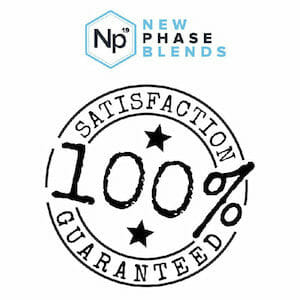 Trusted and Tested CBD Oil for Sale
Only buy CBD oil for sale from one of the most trusted CBD shops in America – New Phase Blends. The result is a genuine product, with genuine results – nothing less. Third party lab tests prove our products' ingredients, and value. See what people have to say about experiencing the results of these premium CBD oil tinctures for themselves. 
Real Reviews. Real People.
Pure CBD oil is the purest form of a CBD oil tincture that exists. There are only four ingredients: the CBD extract, MCT oil, and organic essential oils for flavoring – that's it.
A ton of other "pure" CBD oil tinctures you'll run into are filled with many different ingredients that simply aren't necessary when developing a high-quality, natural CBD product. We keep ingredients as pure as possible, and we do a fine job at it, too. The result is a far superior product, with far superior results.