New Phase Blends offers the best CBD products online, straight from sunny West Palm Beach, Florida. We ensure 100% control of quality – that's why all of our CBD oils and CBD topical products adhere to strict quality protocols that ensure the absence of any kind of harmful chemicals. 
Each tincture of New Phase Blends CBD contains organic, plant-derived ingredients that support a healthy and balanced mind while combating some of the problems of daily life. We take science-backed data and use it to drive our product development which means YOU get the best CBD products on the marketplace.
All facilities that manufacture our products are GMP (Good Manufacturing Practices) certified. Every batch of our products are backed by a third party certificate of analysis verifying the quality and consistency. If you're ever unhappy with your purchase, just let us know – we're here to help.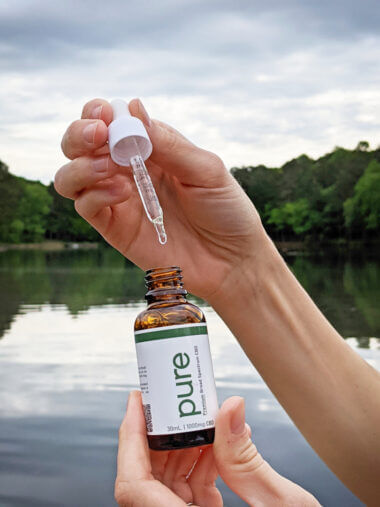 People
New Phase Blends CBD!
Sebastian Martinez
@SebastianM
My wife has been having a hard time sleeping due to her Fibromyalgia. She has been taking your sleep product for months and she says it's the best sleep aid she's ever tried. Thanks so much for helping out my family!
Marissa Delano
@Marissa997
I like to consider myself a CBD guru. I have tried well over 30 brands of different kinds of CBD, and your company (BY FAR) has the BEST CBD IVE EVER HAD! It helps with my aches and pains far better than anything.
After seeing your instagram, I decided to try your CBD acne cream product called glow. It cleared up my skin in about 2 days. I have used it ever since. <3
You have to be careful what you buy in the CBD world. #NewPhaseBlends sells the best CBD products. Hands down.
Gina Palmetto
@PalmettoBugz
I love your insta! I ended up going with the pure 2000mg and it is actually better than a higher strength dosage I was taking by CBDistillery. I am pleasently surprised! You have my business! LOL
Michelle Guoly
@MichelleG02
I struggle with nighttime anxiety and it makes me not get much sleep. It's been going on since I can remember. Your sleep product is amazing. It makes me go to sleep within 30 minutes. I am going to try the gummies next!
#NewPhaseBlends sells the #BestCBD. Period. End of story. They also treat their customers AMAZING.
Experience the quality of New Phase Blends products for yourself. New Phase Blends offers you the best supercritical CO2 extracted CBD oil in the industry. The products you find here are 100% free of unwanted solvents, chemical residue, pesticides, and other unhealthy additives. Our third party certificates of analysis prove it. Isn't it the time to feel the difference?
Soothe by New Phase Blends is a topical hemp balm packed with rich, full spectrum CBD extract. It's designed to penetrate the skin for extremely fast results. See which one of our CBD topical products suits you best.
New Phase Blends is also home to 'glow', a CBD rich acne cream that utilizes salicylic acid to make a 2-stage, powerful acne fighting product.
Common Questions About CBD and Other Hemp Products