From the soothing relief of anxiety to the potential health benefits linked to a variety of chronic medical conditions, CBD gummies have been gaining in popularity among consumers around the world. While these edible CBD candies may have potential therapeutic effects, they can also have adverse side effects, including dizziness, dry mouth, and more. This article will provide an overview of CBD gummies, their potential side effects, and best practices to ensure safe consumption which will help you avoid things like dizziness.
Can CBD Gummies Make You Feel Dizzy?
Certain factors may contribute to dizziness when using CBD gummies, which includes: individual sensitivities, dosage levels, and interactions with other medications. It is essential to start with a low dose and gradually increase it to find the optimal amount for your needs, as higher dosages may increase the risk of side effects.
Consulting with a healthcare professional before incorporating CBD gummies into your daily routine is recommended to ensure they are a safe and suitable choice for you. Finally, it is crucial to purchase high-quality CBD gummies from reputable manufacturers to minimize the risk of contaminants or inaccurate labeling, which could contribute to unwanted side effects like dizziness.
Why Would CBD Gummies Cause Dizziness?
While the majority of people may not experience any unpleasant side effects from CBD gummies, it is always best to be informed and cautious. Dizziness is one side effect that has been occasionally reported by users of CBD products, including gummies. This might be due to the fact that CBD can interact with some prescription medications, leading to changes in the ways these medications affect your body. However, for most people, any potential dizziness experienced after consuming a CBD gummy would likely be minor and temporary.
The most common reason someone would feel dizzy after consuming CBD gummies would be a high THC content. Legal CBD products contain less than 0.3% THC in them, which isn't enough THC to do much of anything to anyone.
However, improperly labeled CBD gummies can have a higher amount of THC in them, which can cause dizziness. CBD gummies that come from marijuana will have much higher THC levels than CBD gummies that come from hemp. Always buy from a reputable CBD brand that uses proper labeling. Avoid extremely cheap gummies, like the ones you see in gas stations.
You get what you pay for in this industry.
Effects and Benefits of CBD Gummies on Health, Wellbeing, and Your Body
CBD interacts with the body by way of the endocannabinoid system. This system plays a massive role in regulating numerous functions such as pain, appetite, sleep, and immune system response. Because of this, CBD has been linked to a variety of potential health benefits and therapeutic uses.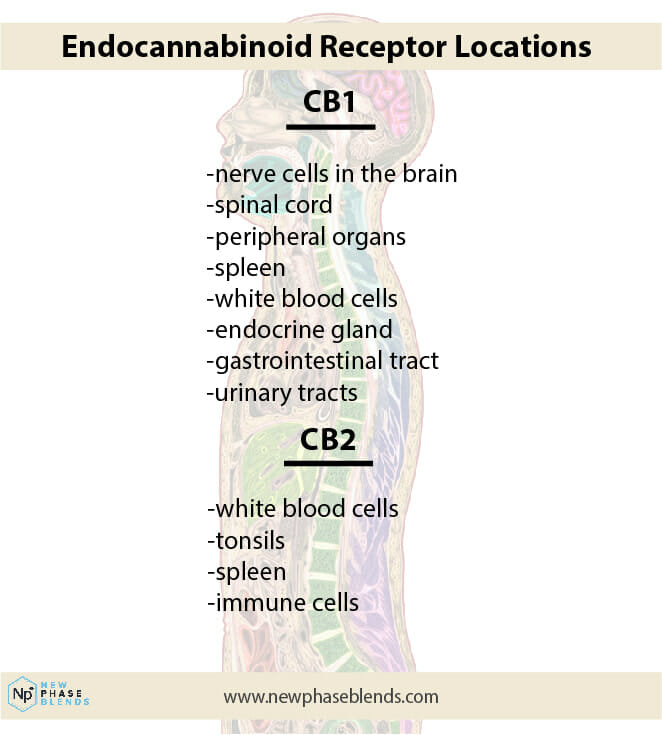 One of the most well-documented potential benefits of CBD gummies is their ability to alleviate anxiety and stress. A growing body of research has explored the anxiolytic effects of CBD, particularly in individuals suffering from generalized anxiety disorder, social anxiety disorder, and post-traumatic stress disorder.
The results of these studies suggest that CBD may have the potential to effectively manage anxiety and stress-related symptoms.
Given the natural origins of CBD gummies, some people consider them a natural alternative to prescription medication. While research is still ongoing and more studies are needed, there is evidence to support the idea that CBD gummies could serve as an alternative or adjunct therapy for certain conditions, particularly those related to anxiety and stress. It's essential to discuss any potential changes to your treatment plan with your healthcare provider before making a switch.
How to Take CBD Gummies – Best Practices
Determining how to take CBD gummies is relatively straight forward. To ensure the safest consumption of CBD gummies, it's important to follow a few key guidelines. First and foremost, you should always purchase CBD products from a reputable source, thereby ensuring that the products are accurately labeled and independently tested for quality and safety. Make sure to read and follow the directions on the packaging to avoid consuming an excessive amount of CBD, which can potentially increase the risk of side effects.
Another important consideration is the proper dosage. While there is no "one size fits all" dosage for CBD gummies, you can consult with your healthcare provider or a qualified cannabis specialist to develop a personalized plan that best suits your individual needs. Starting with a lower dose and gradually increasing it over time allows you to monitor how your body reacts and determine the optimal amount for your desired effects.
Lastly, it's vital to keep your healthcare provider in the loop, especially if you're taking other medications or have underlying health conditions. This can help minimize potential drug interactions and alleviate any concerns about potential side effects or contraindications. By following these best practices, you can make the most of the potential benefits of CBD gummies and better manage your health and wellbeing.
Side Effects of CBD Gummies Beyond Dizziness
What are the other potential side effects of taking CBD gummies?
Some users may experience additional side effects beyond dizziness when taking CBD gummies. These may include fatigue, irritability, loss of appetite, diarrhea, and changes in mood. However, it's important to keep in mind that these side effects are relatively rare and mild for most users.
Are the side effects of CBD gummies different from taking CBD oil?
The side effects of CBD gummies are generally similar to those experienced when taking CBD oil. However, the form in which you consume CBD may impact the speed at which you experience its effects or side effects. Since gummies must be broken down by the digestive system, their effects can take longer to set in than with CBD oil, which is absorbed sublingually.
As a result, it's possible that certain side effects, such as dizziness or fatigue, may be more pronounced or prolonged with gummies compared to CBD oil. That said, the overall side effect profiles of both forms of CBD are largely similar.
How long do side effects typically last?
The duration of side effects can vary greatly from person to person. Some individuals may only experience short-term side effects, while others may have longer-lasting symptoms. It's essential to communicate any side effects to your healthcare professional, as they may be able to help you manage or prevent them. In general, side effects should subside as your body becomes more accustomed to CBD over time.
Can CBD Gummies Interact With Medications?
While unlikely, it is possible that CBD gummies can interact with certain medications. CBD is known to inhibit the activity of cytochrome P450 enzymes, a family of liver enzymes responsible for metabolizing many drugs. As a result, CBD may interfere with the breakdown of certain medications, leading to increased concentrations of the drug in your system, which could potentially cause unwanted side effects or complications.
It is essential to consult with a healthcare professional before using CBD gummies if you are taking any medications, especially those with a "grapefruit warning." This warning indicates that the medication may also interact with grapefruit, which similarly affects the cytochrome P450 enzymes.
Common medications that may interact with CBD include blood thinners, cholesterol-lowering drugs, and some antidepressants.
Always consult your doctor or pharmacist before incorporating CBD gummies or other CBD products into your routine to ensure safe and appropriate use alongside your current medications.
What should I do if I experience negative side effects from taking CBD gummies?
If you experience side effects from taking CBD gummies, the first thing to do is to stop using them immediately. You can also consult your doctor, especially if the side effects are severe or persistent. Some common side effects include dizziness, drowsiness, dry mouth, diarrhea, and changes in appetite. Remember that everyone's body reacts differently to CBD, so there is no one-size-fits-all answer when it comes to side effects. Monitoring and adjusting the dosage could be helpful, but always consult with a healthcare professional before making any changes to your regimen.
Another suggestion is to maintain a journal detailing the symptoms you experience, their duration, and the time you took the CBD gummies. This can help you and your healthcare provider identify patterns related to your side effects and adjust your dosage or explore alternative treatments when necessary.
Summary – Will CBD Gummies Make You Feel Dizzy?
CBD gummies are popular for their potential health benefits and usually do not cause dizziness due to their non-psychoactive properties. However, factors like individual sensitivities, dosage, and medication interactions may contribute to dizziness in some cases.
It's important to start with a low dose, consult a healthcare professional, and choose high-quality products from reputable sources to minimize the risk of dizziness or other side effects.
I cannot stress enough how important it is to only buy CBD products from well-known, reputable CBD companies. You really do get what you pay for when it comes to CBD products of any kind, and there are a ton of shady CBD companies out there that prey on people for their money, and do not care about delivering quality products. This is the sad truth of the CBD industry right now.