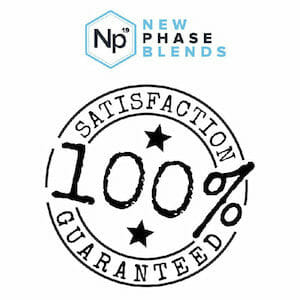 Only buy CBD from one of the most trusted CBD brands in America. The result is a genuine product, with genuine results – nothing less. Third party lab tests prove our products' ingredients, and value. See what people have to say about experiencing the results of these CBD gummies for themselves.
Real Reviews. Real People.
Experience the Best CBD Gummies For Yourself
CBD GUmmies for Real Relief
Pure CBD gummies by New Phase Blends are a massive hit in the CBD market, and for a good reason. These gummy squares (not CBD gummy bears) are packed with organic, full-spectrum CBD in an effort to aid in offering the most effective relief possible. You can use New Phase Blends CBD-infused gummies to help relieve various symptoms caused by a variety of health conditions.
If you have ever wanted to know a little more about CBD edibles – gummies, in particular, look no further. We will answer all of your most pressing questions and more in this quick guide to CBD Gummies.
They come in a delicious fruit fusion flavor; if you like a tropical punch of fruity tastes, these are perfect for you. The most important thing to remember is that you cannot notice any hemp aftertaste in these CBD gummies. If you are worried about that tell-tale earthy hemp taste – we promise you won't even know it's a hemp CBD gummy. 
CBD gummy products are an easy way to get the CBD you need into your body. Lucky for you, these are some of the best CBD gummies on the market. Texture-sensitive people who prefer a daily sweet treat with all the benefits of traditional CBD tinctures will benefit from these gummies.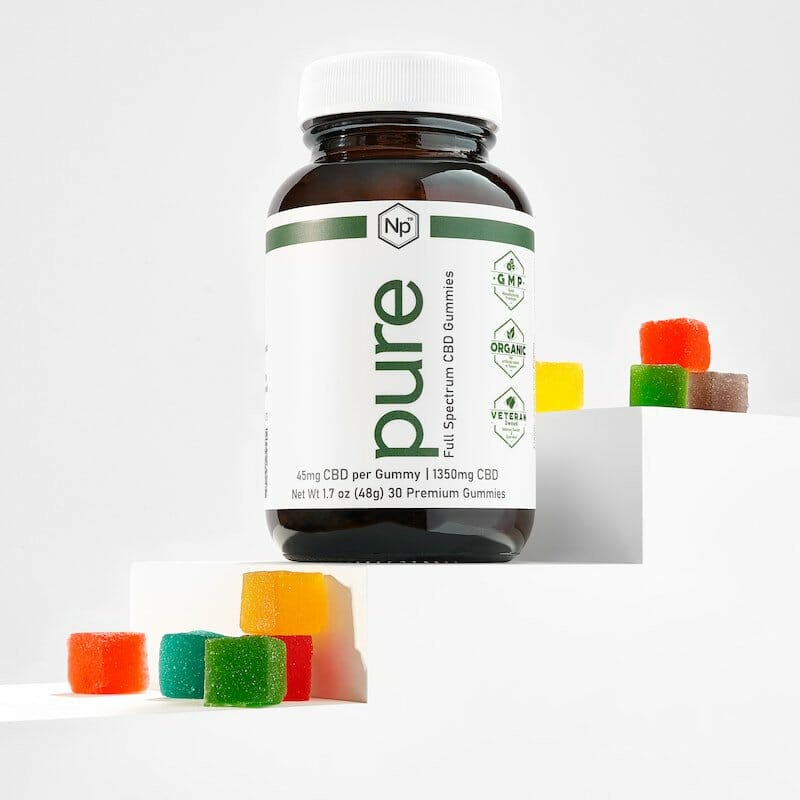 Related: What Are CBD Gummies?
CBD gummies are an easy, convenient, and (most importantly for some) discreet way to take advantage of the many benefits of CBD. Think of these as square shaped candy gummies, with 45 mg of pure CBD in each gummy.
They truly make for the perfect CBD edible. Portable, easy to carry, and manufactured in a wide variety of flavors and shapes, CBD gummies are quickly becoming one of the most popular CBD products on the market today.
These gummies utilize THC-free CBD extract (less than 0.3% content). You cannot and will not get high. Reaping the benefits from cannabis without getting high is now possible. They truly make for the top CBD gummies on the market
Third Party Lab Tested CBD For Transparency and Safety
One thing to keep in mind when buying CBD gummies is that manufacturers should independently lab test them to ensure that they contain no more than the legal limit of THC, which is 0.3%.
These third-party lab tests are accessible via a QR code on every CBD product we sell. Scan it to get a real-time report on things like cannabinoid content, pesticide traces, and heavy metal screenings.
The Honest Truth on Buying CBD Gummies
Many CBD companies simply don't use the highest quality CBD available. The result is a complete lack of CBD potency, weird ingredients like high fructose corn syrup, and subpar CBD gummies (to say the least). Meaning you don't reap the benefits while paying a pretty penny for something that cannot offer you top results. 
Only the best CBD gummies will have proper testing done on them. Where other CBD gummies fail, ours succeed. NPB is happy to answer questions regarding our products; we operate completely in the open. Transparency in testing and standards is one of the most important reasons to make sure that you only purchase cannabidiol gummy products from a reputable source. Please, save yourself a potential headache and purchase from our CBD shop.
Our founder, Dale Hewett, personally guarantees your complete satisfaction with any CBD product you buy from us. If you are unhappy with anything you purchase, just return it within 30 days of your purchase. We'll process your refund within 48 hours of receipt.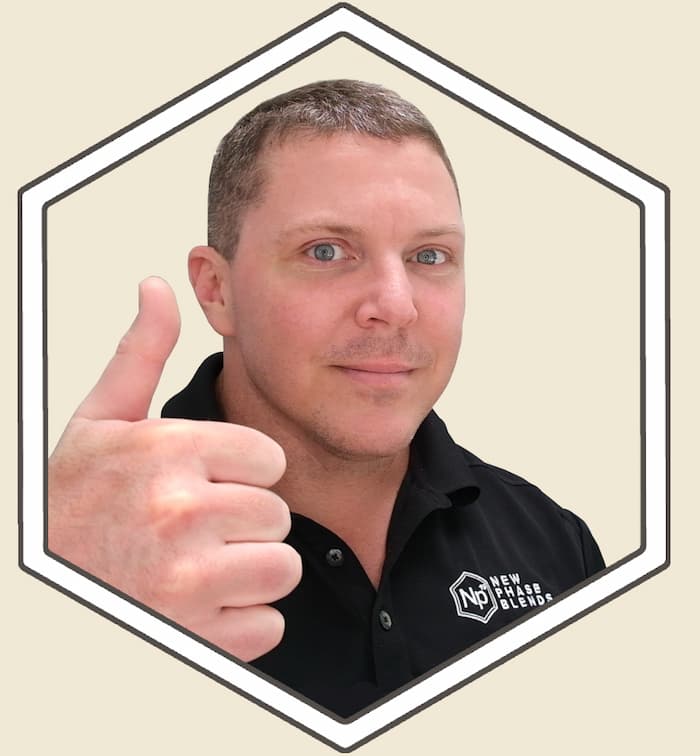 Are you feeling a bit overwhelmed or confused about what CBD product to buy? Check out our CBD starter kit! It comes with anything you might need to get started with CBD.
CBD Tincture
CBD Balm
CBD Gummies
Why Consume Edibles to Get the Benefits of CBD?
The benefits of CBD are numerous. There are several excellent reasons to use CBD gummies over CBD oil, creams, or lotions. First, they're effortless to eat because, well, they're gummies! (Not that other CBD products aren't excellent in their own right).
Like traditional gummies, (gummy bears, gummy worms, etc….) you can pop a CBD gummy square into your mouth whenever you require relief. Easy to chew or, if you want, suck on, you can eat a CBD gummy at home, work, in the car, or even on a plane!
There's no need to measure, unlike with CBD tinctures or oil, and there's no smoke either, which is possible with some CBD ingestion methods such as vaping. You don't need to draw out specific amounts; instead, your daily dose of CBD is already measured. Each gummy is perfectly weighted to ensure that each one in the bottle contains the same amount of CBD.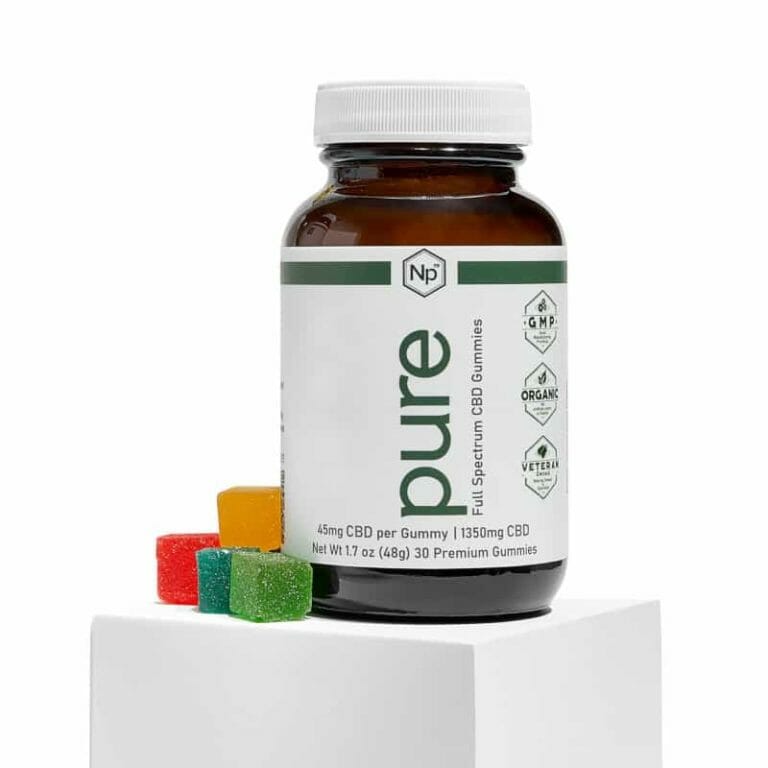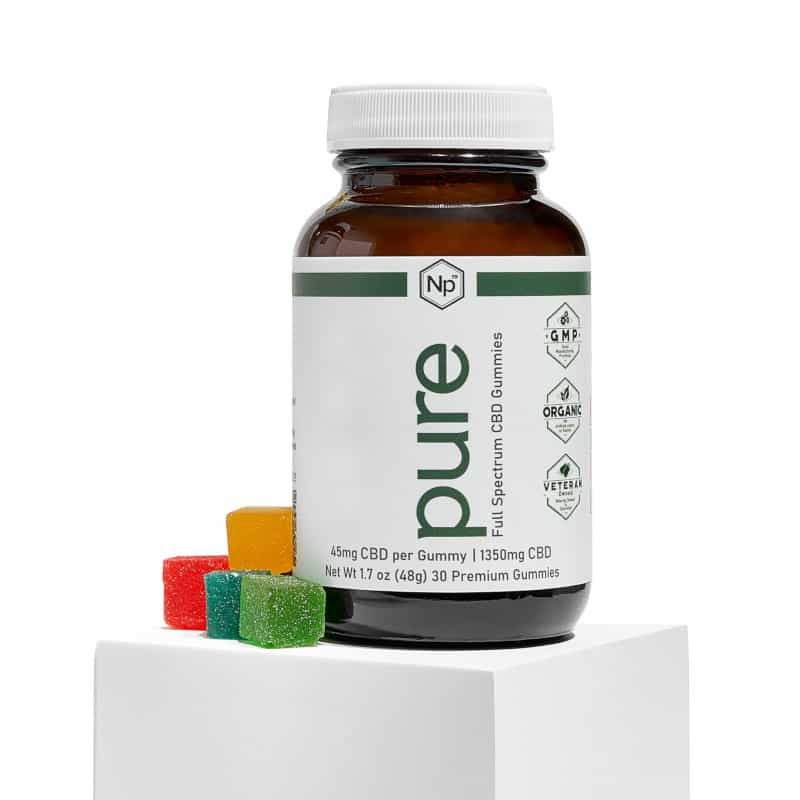 Gummies Are Tasty and Fun
Last but, for many, not least is the fact that CBD gummies are delicious! Frankly, they need to be because CBD on its own is somewhat bitter and not that palatable. By mixing CBD with gummies, you get a powerful solution to several health problems and conditions that's also delicious and fun to eat. You won't find that with virtually any other alternative healthcare product!
Who knew the cannabis plant could offer so many beneficial compounds? With no artificial sweeteners and only 100% natural ingredients used, you are sure to be pleased with both the taste and the results. We understand that sometimes health and making sure you put it first is as easy as making it taste great.
Then there's the fact, as we mentioned earlier, that gummies are very discreet. Nobody (but you) will know that they're CBD gummies and not traditional candy gummies! For many people, that's a godsend, as they might be embarrassed or not want to answer a million questions about why they use CBD tinctures and products.
Just like regular gummies, you can carry New Phase Blends CBD gummies in your pocket, purse, backpack, or wherever you like so that you'll always have their soothing relief nearby when needed.
Check out our variety of CBD goods. Relief is a few clicks away.
Studies on Health Benefits and CBD Use
While there remains a need for further research, both anecdotal evidence and some research show that CBD edibles (like full-spectrum CBD gummies) can provide relief from various health conditions. They also offer several health benefits. These include:
Insomnia – By reducing stress and anxiety, CBD has promise for reducing Insomnia. 
Anxiety and Stress – It is well known that CBD gummies may help relieve anxiety and stress. By allowing you to stay calm when you need to, CBD helps reduce your stress levels and cope better during times that make you feel anxious. 
Addiction – On-going studies have linked CBD use with a reduction in addition to substances and the pain and anxiety that comes with withdrawal or recovery. 
The Immune system – CBD edibles can help boost immunity – making you spend less time sick. 
Dietary health CBD is rich in fiber, vitamins, and protein.
Heart health – studies show that CBD can reduce the chance of developing cardiovascular disease and lower your risk of stroke.
Brain health – Organic hemp extract can help protect brain cells and prevent/reduce Alzheimer's disease. 
Inflammation – CBD is a powerful anti-inflammatory agent. This natural anti-inflammatory can relieve even the most intense pain from sports-related injuries, to spinal pain, to chronic pain, quickly and effectively. This is, perhaps, why using CBD gummies for pain management is so popular.
What we do know for sure is that people purchase CBD-based products for relief. Plain and simple. Eating a gummy is simply one (tasty) way to get this relief and get it quickly.
CBD Edibles are More Effective With Less Product
There are, to be sure, several ways to use and consume CBD, with edibles being one of those methods. Another popular method is to smoke or vape CBD which, while it does provide benefits, is less effective for one particular reason; your lungs.
You see, the primary function of the lungs is to filter out things you breathe in and keep them out of your body.
That includes the smoke or vapor from CBD vape and smoke products. If you choose to get your CBD through smoking or vaping, your lungs will do their best to filter out that smoke or vapor, and so you'll get lower results and need to use more products.
Smoking is also widely recognized as unsafe. Additives in cannabidiol vape products are also not always tested by the FDA (Food and Drug Administration), meaning you cannot be sure what you are putting in your lungs.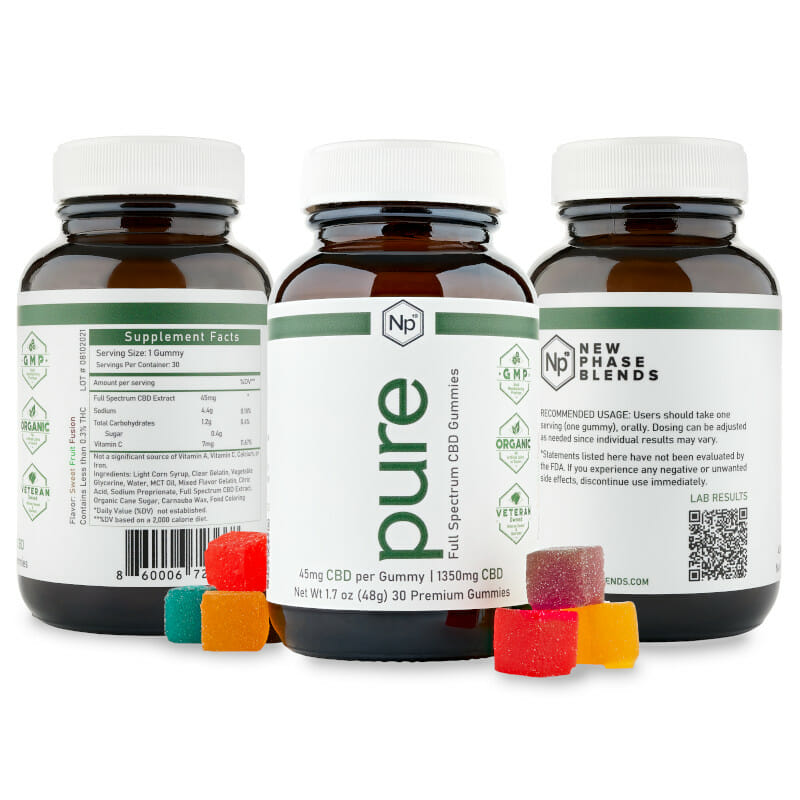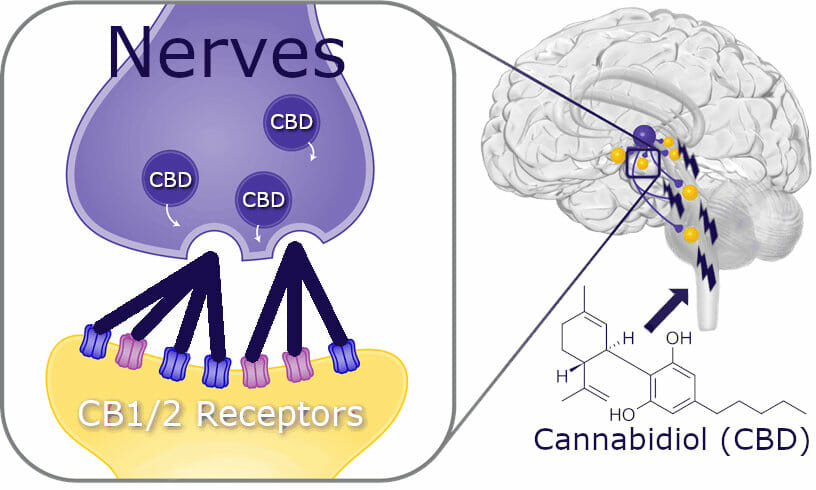 When you eat a gummy, it'll go directly to your stomach. The difference is that the stomach's primary function is to let things pass through and absorb into your body, especially the nutritional benefits derived from most foods. That means the benefits of a CBD edible gummy will pass through easier.
In short, using only the best gummies to get CBD oil benefits is much more effective than smoking or vaping. Even better, you'll need to use less to get the same results when you use CBD gummies, which can save you money in the long run.
The Endocannabinoid System and CBD
The ECS, or endocannabinoid system, has receptors in several different parts of the body, including the all-important immune system. Research has shown that CBD sends chemical signals to the CB1 and CB2 receptors, which causes a response in the body's cells that can produce an anti-inflammatory effect. The decrease in inflammation reduces swelling, which, in turn, reduces chronic pain.
This study from 2016 found that rats who were given CBD had decreased joint pain from arthritis. The study found that joint swelling was reduced and that the rats had fewer signs of discomfort from movement. It also found there were no side effects from the CBD and that the rats' ability to explore and communicate with other rats was not affected.
In other words, just CBD alone helped reduce their pain but didn't affect their higher brain functions, which is an excellent sign.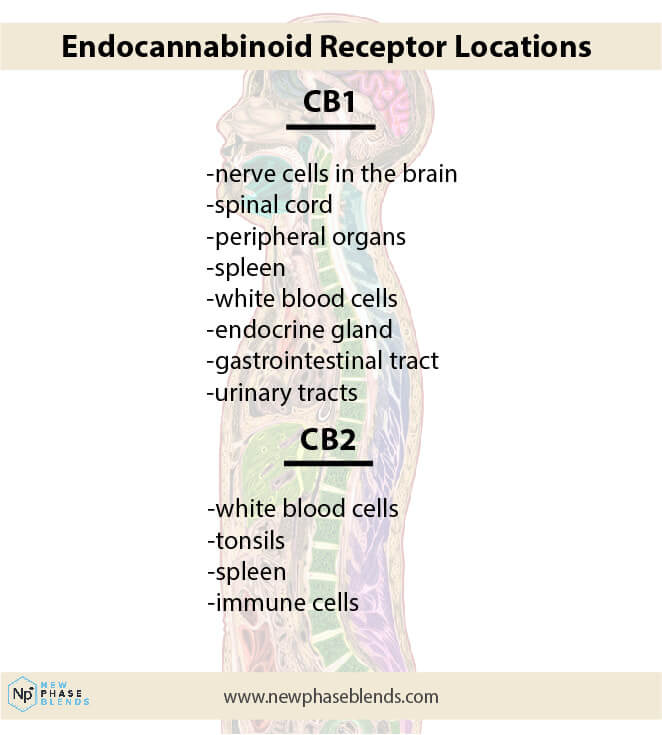 Potential Health Benefits of CBD Gummies
While there haven't been many in-depth research studies on CBD gummies (or CBD in general), there is some evidence through studies showing that CBD gummies provide several benefits.
Below we'll take a closer look at all of these benefits, especially those that come specifically from using New Phase Blends CBD gummies over other types of CBD products.
The Effects of CBD Gummies for Chronic Pain are Very Promising
The opioid epidemic in the United States pointed out a regrettable fact; many Americans are suffering from chronic, daily pain and looking for solutions. Researchers point to the fact that CBD works via the endocannabinoid system (ECS) that every person naturally has in their body.
CBD excels in helping dull certain pain sensations in the nerve itself. If you haven't tried CBD gummies for pain yet, we highly recommend trying so.
One of the most potent health protectors for the human body is the antioxidants found in many foods like fruits and vegetables.
Original CBD gummies, derived from the hemp plant and are 100% natural ingredients, also contain potent antioxidants. That's excellent news, as antioxidants destroy free radicals, shown in countless scientific studies to cause untold damage to a person's health and wellness.
For example, scientists blame free radicals for various health problems, from cardiovascular disease to cancer, Alzheimer's disease, inflammation, and cataracts, among many others. The antioxidants found in CBD gummies, like the ones found in fruits and vegetables, prevent the formation of free radicals. They also scavenge for them and, when they find free radicals in the body, quickly destroy them, preventing and reducing the damage they cause.
Several in vitro studies looking at the effectiveness of CBD and cannabinoids on pancreatic cancer found that it helps slow the growth of tumors, kills tumor cells, and reduces the invasion of tumor cells into other areas of the body.
These indeed are some of the best CBD gummies. They come packaged at 1350 mg per bottle. That's 30 delicious, chewable, portable, and discreet gummies that contain 45 mg of full-spectrum CBD per gummy.
If you have questions about our CBD gummies or any of the other CBD products we offer here at New Phase Blends, please leave your name and contact information, and one of our friendly reps will get back to you within 24 hours.
Common Questions About Pure CBD Gummies
*FDA disclaimer: none of the statements on this webpage have been approved by the Food and Drug Administration. These statements have not been evaluated by the FDA. These products are not intended to diagnose, treat, cure, or prevent any disease. Medical advice should be sought before starting any supplement. If you are pregnant or nursing consult with a doctor. Medical advice should be sought if you have any pre-existing medical conditions, or have a serious medical condition. If you take other prescription medications, a doctor's advice should be sought. Site void where prohibited.