In recent years, CBD has been at the forefront of the wellness industry. Soon after the incredible health properties of CBD became known across the globe, we began seeing an influx of CBD edibles. The terms "hemp gummy" and "CBD gummy" became mainstream news used by many online and in-store gummy sellers. Those looking for a tasty solution to ailments may wonder, are they the same thing? What's the difference between hemp gummies vs CBD gummies? Are hemp gummies the same thing as CBD gummies?
At New Phase Blends, helping you understand what each of the CBD-related products does for your health is one of the ways we put your mind and body at ease.
TL;DR – Hemp gummies and CBD gummies are just different names for the same thing: gummies derived from hemp that have cannabinoids, like CBD, which may benefit your health. That said, watch out for hemp SEED gummies. These have no CBD at all.
Enjoying your reading so far? Sign up to become part of the NPB community and receive a free eBook, 20% off your next order, and access to ton of educational information about cannabinoids like CBD and Delta 8. NPB hosts, arguably, the largest collection of cannabinoid info on the internet. There is no better place to learn than our educational databse.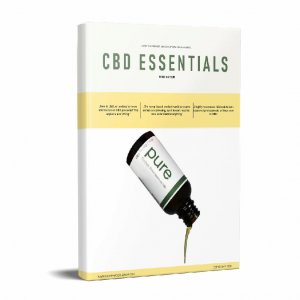 Are Hemp Gummies the Same as CBD Gummies?
The simple answer is yes. CBD gummies and hemp gummies are the same thing. Hemp gummies, hemp extract gummies, and CBD gummies are three of the more common names you may run into when browsing CBD oil products.
Hemp-derived gummies (aka hemp gummies) are more commonly known as CBD gummies. CBD gummies contain many different cannabinoids, and may be attributed to certain health benefits, such as reducing inflammation, pain relief, anxiety relief, and other health benefits.
Discover: The Best CBD Gummies for Sleep
Are CBD Gummies Legal?
Yes, CBD that comes from hemp is 100% federally legal. Many people looking to buy hemp gummies are skeptical whether or not they are legal. I mean, they do come from cannabis, and cannabis is illegal, right?
Not really.
You see, another distinction between marijuana-derived CBD and hemp-derived CBD is the THC levels. Hemp-derived CBD contains less than 0.3% THC. In comparison, marijuana-derived CBD can reach up to 30% THC, or even more!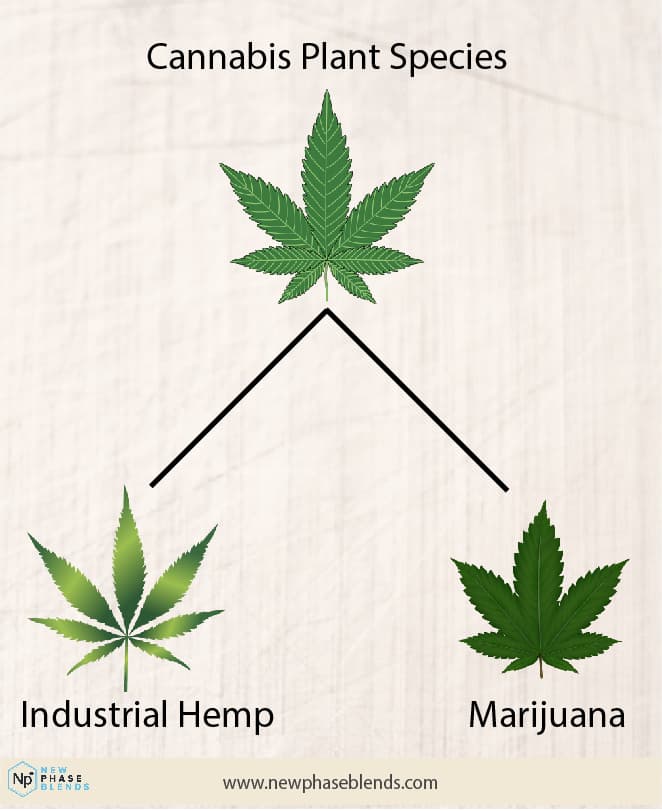 Related read: Is CBD Legal in the US?
Both marijuana and hemp make up the cannabis plant family. Marijuana is heavily controlled, while hemp is not.
That's a noticeable difference, and it's also the reason why you can only source marijuana-derived CBD products from licensed US medical marijuana dispensaries in the states that have legalized it.
Let's cover the differences between hemp seed products and hemp CBD gummies.
Watch Out For Hemp Seed Oil Gummies!
Did you know there is a similar sounding product on the market that is completely different?
Hemp seed oil gummies. Hemp seed gummies are made from hemp seed oil.
Hemp seed oil, also known as hemp oil, is loaded with nourishing properties found in many cosmetic and skincare products. Unlike other parts of industrial hemp, hemp seeds don't contain cannabinoids which are found in hemp oil, or hemp gummies.
This is a common scam in the CBD industry. CBD brands will purposefully sell hemp seed oil under the guise of CBD oil. This leads to people that bought fake items telling their friends things like, "Taking hemp gummies does nothing" or "I tried the best CBD gummies on the market and they didn't help at all!"
As much as we try to spread the correct information about how CBD acts, we battle the unfortunate results of these scams on almost a daily basis. It's really quite sad. Those that buy CBD gummies on amazon know what I'm talking about. Since it is against the Amazon terms of service to sell CBD, amazon sellers will utilize this scam tactic. Please, be careful.
CBD gummies on the other hand, made with CBD oil, are made from the flowers, leaves, and stems. Inside each of these parts, you'll find all of the cannabinoid content.
Related: What is the Difference Between CBD and THC?
It's these cannabinoids that offer relief from things like chronic pain and other health problems.
Hemp seed gummies contain hemp seed oil – a hemp extract made from hemp seeds. These can be found pretty much anywhere online or in local health food stores and other shops. Hemp seed oil gummies are typically lower in price than hemp CBD gummies because it does not contain any cannabinoids, like CBD, at all.
This is a currently a big problem in the CBD marketplace.
They are made from a hemp seed extract
They do not contain any cannabinoids
They are sometimes passed off incorrectly as a hemp-derived CBD products through false labeling or incorrect product wording
Just be sure to double check the QR code on all hemp gummies made with CBD. This will show you whether or not they are real CBD products, or not.
Hemp Derived Gummies With CBD
Premium hemp gummies that contain real CBD are a hemp product that contain several different cannabinoids. These cannabinoids may offer certain health benefits, like pain relief. New Phase Blends CBD gummies are third-party lab tested.
These lab-tested reports indicate everything used in the oil compositions, including cannabinoids and terpenes.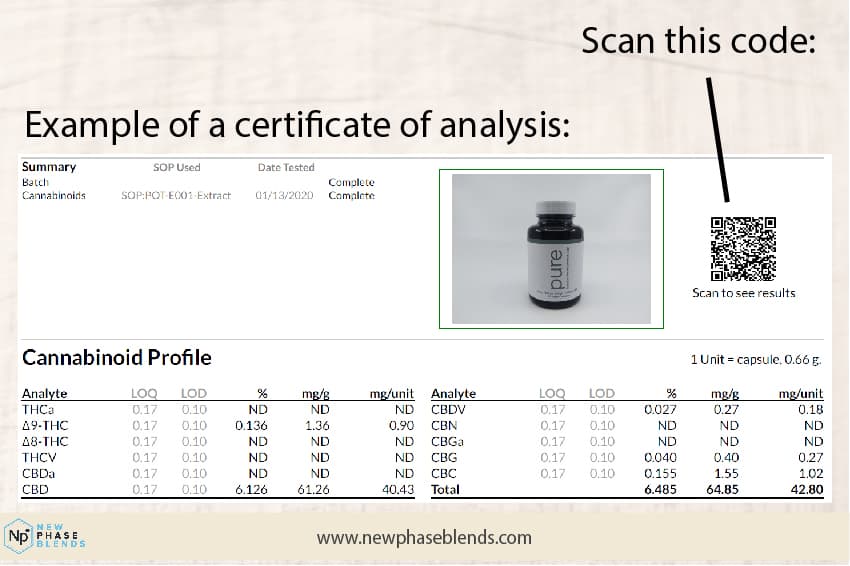 Our CBD products are:
Derived from hemp, so they're legal
Have a third-party lab-tested report.
Offer numerous therapeutic benefits.
Non-psychoactive with THC levels less than 0.3% THC
As you can see, both of these CBD edibles are from the hemp plant, but they are quite different in their benefits.
To make this even easier, just think of it this way:
When you eat hemp seed products, you are getting healthy fats that are basically identical to things like olive oil, or avocado oil.
When you eat hemp gummies, you are getting the benefits of the cannabinoids (which is what people usually want) that include effects like: pain reduction, anxiety relief, and anti-inflammatory effects.
CBD Hemp Gummies For Sale
Related: Where Do I Buy Hemp Gummies for Pain?
Check out the different types of CBD hemp gummies for sale by New Phase Blends.
CBD Gummies for Sale by New Phase Blends
These products are helped thousands, and might be what you need to help manage your discomforts, too. With a money back guarantee, you might as well try them. If they aren't everything you hoped they'd be, just return them for all of your money back.
While we have given refunds in the past, they are very, very few and far between. Chances are these are what you need.
Related: How Long Do Edibles With CBD Stay in Your System?
The Benefits of Hemp Gummies
CBD gummies have numerous therapeutic benefits, but what about all of the other benefits of taking New Phase Blends' gummies.
Related: Edibles for Anxiety Relief
Both CBD oil and hemp oil have potential health benefits. Hemp gummies, hemp extract gummies, and CBD gummies are all the same. Aside from being a tasty way to get CBD, there are added nutritional benefits to consuming them.
Gummies are a healthy and tasty product (bonus!), perfect for taking the edge off, whether you are using them to help calm you, or help relief nagging aches and pains.
To experience the full benefits of a hemp gummy, make sure the label has a lab-tested report that indicates the ingredients, along with listing the dosage.
Besides being a wonderfully tasty and easy to consume snack, CBD gummies give you numerous benefits. Here are a list of some of the reasons people flock to CBD gummies:
Soothes nerves – Do you find yourself getting stressed before a big event such as traveling or public speaking for no reason? Many people have found that chewing a CBD gummy before any stressful event helps reduce stress, alleviates anxiety, and keeps them calm.
A better night's sleep – Do you often experience restless sleep or does your mind race as you're trying to fall asleep? Perhaps you suddenly wake after only a few minutes of rest and find it difficult to get back to sleep? It is well-known that CBD is associated with the body's endocannabinoid system (ECS), which helps regulate a person's sleep cycles. Taking a gummy for sleep 30 minutes before bed may help reduce the tossing and turning associated with restlessness.
Reduces inflammation after exercising – Doing any strenuous exercise can create microscopic tears in the muscle fibers. The soreness you feel results from the immune system coming to the rescue to help repair those muscles. There is a common belief that CBD may provide pain relief associated with exercise.
Provide a constant flow of energy – Since CBD can help a person keep calm, many have linked it to the feelings associated with sleepiness. However, this is not the case. CBD supports the body and helps stabilize a person's mood on many levels. Because of this unique function, CBD may boost a person's overall energy.
As you can see, the benefits of hemp and CBD gummies are impressive. Let's take a closer look at how the benefits of gummies made from real, wholesome hemp stack up to this. 
Choosing Your Gummies
Before you buy CBD gummies, you are going to run into some different terms that revolve around spectrums of hemp extract.
Sure, knowing the amount of CBD in your gummy purchase is one thing, but there are many other factors to consider. Knowing more about the hemp extract process used with the CBD utilized in the product is essential in understanding the quality of the gummies you plan to ingest.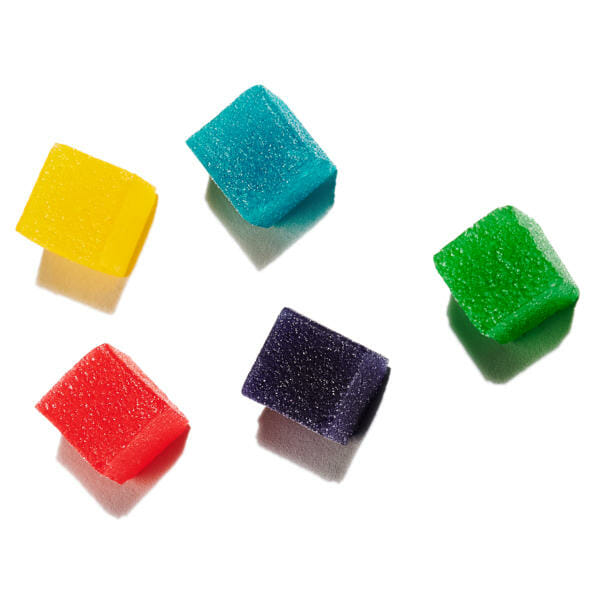 Here is some language to look for on the product packaging to help you know what your gummies will give you in terms of health and wellbeing…
Full Spectrum CBD Gummies
Full spectrum CBD products will contain cannabinoids such as CBG and CBN, along with flavonoids and terpenes. Research suggests that the compounds found in hemp plants work best when they work together. Known as the "entourage effect," this may give you better results.
Related: CBDa vs CBD
Broad Spectrum CBD Gummies
Full spectrum CBD extract and broad spectrum CBD extract contain all of the same compounds, but there is one significant difference: Broad spectrum CBD has THC levels that near 0.0%.
CBD Isolate Gummies
CBD isolate is a form of cannabidiol that has been isolated from all of the hemp plant's cannabinoids, flavonoids, and terpenes. One of the reasons why gummy producers widely use this is because an isolate is easier to flavor than a full or broad spectrum product.
If taste is your highest concern when it comes to CBD gummies, then look for an isolate. For those who are curious, this is what pure CBD isolate looks like:
Keep in mind, though, that CBD Isolate has no other cannabinoids or plant chemicals in it. Many people don't like isolate products for this reason.
New Phase Blends chooses not to sell isolate products, because we believe that there are many more beneficial compounds within the hemp plant that people should be using. Broad spectrum CBD gummies or full spectrum CBD gummies are preferred by most.
Top CBD Gummies Use Organic Hemp and Natural Ingredients
Understanding the levels of hemp extract and CBD in your hemp derived gummies is one thing, but it's also essential to check out what other ingredients are in them. When you're searching to buy CBD gummies, many companies don't list certain ingredients, and some don't list ingredients at all.
Since you will ultimately ingest CBD gummies, you should probably make sure they aren't filled with weird chemicals or other strange ingredients. Try your best to find CBD gummies that utilize organic hemp, too.
The cost may be a bit more when compared to brands that don't use organic hemp, but the benefits are worth it. It simply makes for a better CBD product.
Try New Phase Blends Hemp Gummies!
At New Phase Blends, we make sure our CBD and hemp products go through rigorous testing, including our gummies.
Discover: Buy CBD Edibles Online

We pack all of our gummies with flavor, nutrients, and all of the benefits you're looking for! Whether you need a good night's sleep, struggle with coping with life stress, or just want to have a better workout, our gummies help support all of your wellness goals.
Discover: Using CBD Gummies for Stress
Common Questions About Hemp Derived Gummies
Are The Gummies Vegetarian or Vegan?
If you follow a vegetarian, vegan, halal, or kosher diet, you will know that most CBD-infused gummies of gelatin contain animal products. You may be surprised that there are even animal products in some food dyes—for example, carmine, which contains crushed-up insects.
Pay close attention to the labels to ensure that the gummy you are about to digest is suited for your diet and lifestyle. Look for a label that specifies that the gummy only contains vegan gelatins and dyes that don't have animal parts.
Are All Hemp Gummies Natural?
Once again, reading the labels is essential for understanding what is inside your gummy! Take note of the ingredients of the gummy you're thinking about purchasing to ensure that it does not have any artificial ingredients, including artificial colors and artificial sweeteners, or unhealthy components like corn syrup.
Take the time to check all the ingredients carefully you may be allergic to or chemicals you wish to avoid. It is always a good idea to know precisely what your gummy contains!
Do They Taste Good?
An often-overlooked part of the gummy journey is how the gummy tastes. Doesn't everyone love something that tastes great? Unfortunately, some companies have gummies that will leave you with a strong artificial aftertaste in your mouth, while others go heavy on the hemp flavor.
New Phase Blends have gummies that deliver a delicious taste without an artificial aftertaste or a hemp-heavy flavor. A sweet, tart, and candy-like flavor are what our gummies are all about!
How Many CBD Gummies Do I Need to Take?
Full article: How Many CBD Gummies Do I Need?
One of our gummies is one serving. Some companies will sell you a pack of gummies, but you need to take 2,3,4 or even more to get one serving. This is not the case with our high-quality products. We take the guessing out how much CBD you need to measure out. One gummy = one serving.
Take one hemp gummy, and wait for the results. Most CBD gummies work within about 30 minutes, depending on several different factors.
Summary – Comparing Hemp Gummies and CBD Gummies
There are so many CBD gummies for sale at all types of different CBD shops. How do you know which ones are best for your overall health?
The market is saturated with gummies containing artificial ingredients like sweeteners, colors, and flavoring. It's always best to review all of the ingredients but also understand the cannabinoid profile.
New Phase Blends is your best bet to deliver the finest, most pure CBD and hemp gummies for quality flavor and effectiveness. Whether you want your gummies to contain hemp seed oil or CBD oil, we have you covered.

Shop our line of CBD gummies and other products to give you that good feeling, with all the added health benefits. Whether you're buying our hemp or CBD gummies, or any of our other hemp or CBD-related products, what we put on the label is what you get.
All products come with a 30 day money back guarantee. If you don't like anything you buy from us – return it. We will never question anything, simply return the money you spent with us.
It's crucial for us that you know what you are putting into your body, especially when it comes to a health product like hemp and CBD gummies.
References
https://pubmed.ncbi.nlm.nih.gov/30730563/
*FDA disclaimer: none of the statements on this webpage have been approved by the Food and Drug Administration. These statements have not been evaluated by the FDA. These products are not intended to diagnose, treat, cure, or prevent any disease. Medical advice should be sought before starting any supplement. If you are pregnant or nursing consult with a doctor. Medical advice should be sought if you have any pre-existing medical conditions. If you take other prescription medications, a doctor's advice should be sought.