Cannabidiol, or simply CBD, is the rage these days for a variety of applications, including pain management and sleep promotion. Because of this, more and more people are using CBD gummies for pain to help cope with different conditions. In this article we'll view the relationship between eating CBD gummies and pain relief, and what the best CBD gummies for pain are. Towards the end, we'll answer some common questions about CBD products, too.
TL;DR – You can use CBD gummies for pain to offer relief from a variety of conditions that may cause people to feel different levels of pain and discomfort. Many testimonials claim their pain is managed incredibly well with CBD products.
Who Should Use CBD Gummies For Pain and Inflammation?
Everyone responds to stress, pain and injuries differently. Some people are not easily fazed or recover quickly, while others may be easily frazzled or have a greater inflammatory response.
Experiencing bodily aches, pains, or anxiety levels that are beginning to frighten you? If so, you're a prime candidate that really should consider trying something like a full spectrum CBD gummy, or some form of CBD oils.
Many of the people that experience these types of symptoms turn to prescription medications for relief. On the other hand, some people try to avoid prescription pain medicine, which can have various side effects such as:
constipation
nausea
drowsiness
potentially addicting
As a more natural alternative, CBD products like CBD gummies, can provide the pain relief that you seek. Make sure there is a reasonable amount of CBD per gummy. Most people find that 45mg per gummy works well. Some CBD brands put almost no CBD in their CBD products, so, please be sure you are buying from a reputable organization.
Experiencing bodily aches, chronic pain, or anxiety levels that are beginning to frighten you? If so, you're a prime candidate that really should consider trying something like a full spectrum CBD gummy, or some form of CBD products.
Further, premium CBD gummies can actually help in reducing inflammation with (or without) acute or chronic trauma. If this sound like you, well, you need to at least give them a try.
The CBD market is flooded with all forms of CBD infused gummies. From gummy worms, to green apple gummies, to strawberry lemonade flavored CBD gummy bears – you name it, they have it. They are all made by different CBD companies, but do they really work as well as people claim?
Anti-inflammatory and Pain Relieving Properties of CBD Gummies
Thousands upon thousands of user testimonials report that CBD gummies helped pain levels go down to a much more manageable level. The same is usually mentioned about inflammation.
This is because of how cannabidiol works within our bodies – specifically how it reduces inflammation and dulls nerve pain signaling.
The anti-inflammatory effects of cannabidiol (CBD) are well known, well studied, and widely reported by thousands of CBD consumers. This is why quality CBD products are so popular.
CBD-infused gummies can help your inflammatory pain by interacting with your endocannabinoid system. While CBD gummies take a bit of time to digest, they eventually get into your bloodstream where they can get to work on lowering inflammation.
Where to Buy The Best CBD Gummies For Pain
CBD Gummies for Sale by New Phase Blends
Widely regarded as the best CBD gummies, these are extremely popular for a good reason – user testimonials rave about how well our CBD gummies work for pain and inflammation. These gummies are packed with 45mg of CBD per gummy, and 1350mg of CBD pet bottle. With 30 gummies in each bottle, you're looking at a large supply of pain relief.
Best of all, if they don't work for you, just send them back for a full refund (while rare, we do have customers return them and we honor this return policy every single time).
New Phase Blends gets (literally) tens of thousands of visitors per month. A vast majority of these visitors are looking for CBD products to help with their chronic pain. You are not alone.
For this reason, it's our goal to sell you something that not only works, but works so well that you love it. If you do not love our CBD gummies (or any other CBD product for that matter), we'd prefer to simply refund your money. Unlike so many other CBD companies in this market, we don't want to simply sell you something.
We want to sell you something that changes your life. We all need some help from the challenges life throws at us, and our CBD items may do just that.
According to tons of reviews on Trustpilot, these gummies normally start working within 30 minutes, or so, depending on different factors like age and metabolism. The end result is a CBD gummy that actually works in reliving your pain levels.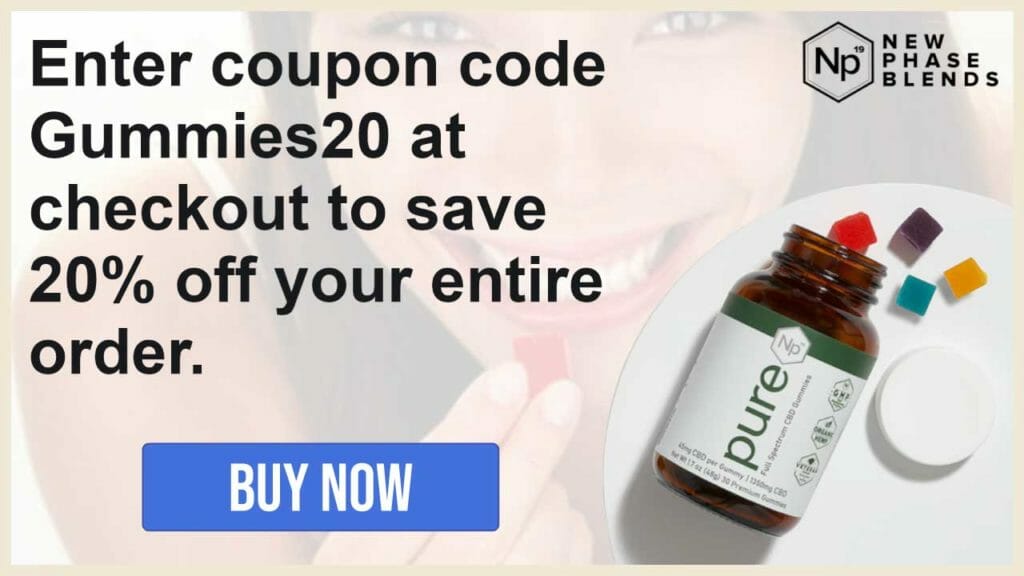 Pay Attention to the Ingredients!
Before you buy CBD gummies, pay attention to their ingredients. You'd be surprised at how many CBD products contain strange, unnecessary ingredients. Always, always check the label of the CBD gummies you want to buy. Actually take time to read the ingredients, and check to see what flavorings are used, in addition to other things like gelatin content for vegan CBD gummies (if you are vegan), and gluten free ingredients. While hard to find, organic CBD gummies do exist – but make sure they are really organic, if you're in to this type of CBD product.
Basically, if you are looking for a specific type of gummy, make sure it actually is what they say it is.
Most companies will just say anything they can about their CBD gummies – even if it's not necessarily true.
Look for natural ingredients. This is so important. Natural and organic ingredients are what separates high quality CBD oil products from subpar products. Artificial flavors are not necessarily horrible, just make sure the product isn't claiming one thing and delivering another. Natural flavors, however, are usually the way to go.
As a general rule of thumb, the more tasty flavors you see, the higher the likelihood that strange chemicals were used.
Only Use Third Party Lab Tested CBD
Third party lab tests are specialized tests that CBD companies pay for. These are lab analysis done by (you guessed it) a third party. They will do lab testing on the CBD products to determine things like:
cannabinoid content
chemical screenings
heavy metals and pesticide residue
There are other things that these reports will show. These are simply the more common reporting criteria. Without these tests, you'll never know exactly what is in your gummies.
How Do CBD Gummies Help Reduce Pain?
Many are seeking effective, non-addictive treatments, like CBD, to reduce pain, inflammation, and anxiety. Taking CBD gummies for pain reduction meets the needs of many people, in a natural way.
There are a variety of ways you can use CBD, including through lotions, capsules and vaping. These methods have varying limitations and degrees of effectiveness relative to the timing and intensity of CBD incorporation.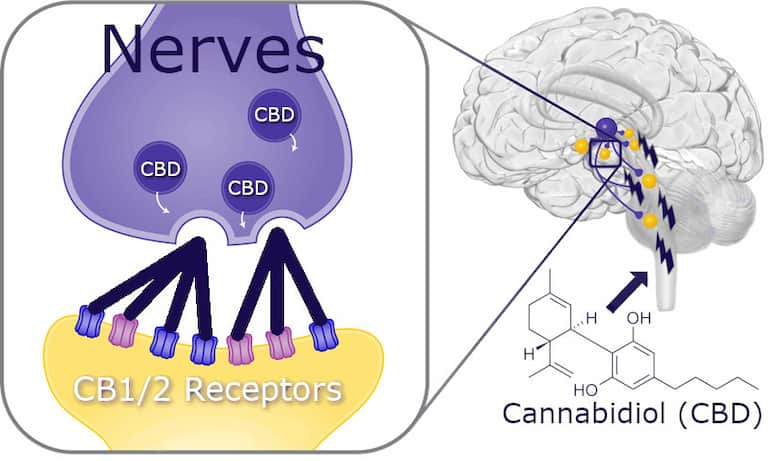 Regardless of which product type you choose, CBD helps with your pain by getting into the bloodstream, and interacting with different receptors (we'll get into this later on) and nerves that results in pain relief.
While cannabis has a long history of medicinal use, particularly with regard to pain management, many patients are interested only in the physiological effects without the psychoactive effects.
CBD has increased in popularity as a means of providing the pain management capacities of cannabis without the psychological effects of THC, which is the psychoactive component in cannabis.
I'm going to tell you something about the cannabis plant that many people either don't know about, or are a bit confused about.
The cannabis plant accounts for both marijuana and hemp. Marijuana is high in THC, while hemp is not. Legal, high quality CBD gummies, come from the hemp plant. This is why they are non-psychoactive.
Research for the effectiveness of CBD from hemp extract is ongoing, but various studies suggest that CBD can be an effective pain management strategy for such conditions as arthritis, migraines, anxiety, and many other forms of pain.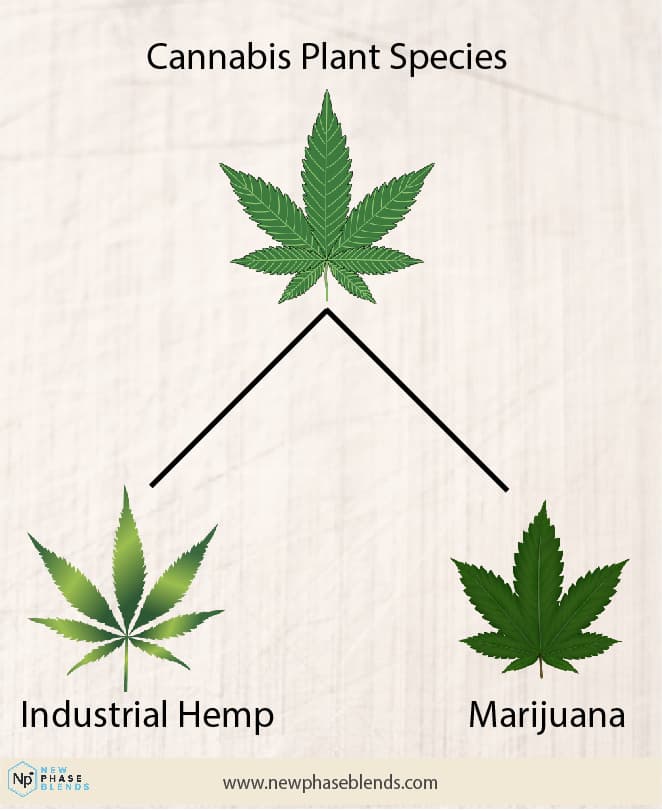 The Endocannabinoid System: a Miraculous Component
CBD works by binding to cannabinoid receptors inherent to the body's pain management system, effectively helping to minimize the body's response to pain stimuli and decrease the sensations of chronic pain.
This large, complex network of receptors makes up what's known as the Human Endocannabinoid System. We all have one, and we all use it daily – you just don't realize it.
Supplementing with cannabinoids, like CBD, can trigger certain responses thanks to this miraculous bodily component. Want to learn more? Check out this video below:
Binding to these receptors triggers the release of various neurotransmitters, such as serotonin, that are important triggers for causing and regulating the pain response within the body.
Using something like a full spectrum CBD helps to regulate the release of these neurotransmitters to reduce the body's response to pain, among other things.
A secondary effect of using a CBD product is that it reduces the body's inflammatory response. This is because of CBD's unique chemical composition that allows it to act as an antioxidant, neutralizing inflammation-causing free radicals.
These free radicals are just byproducts of cellular metabolism, and can also come from exposure to various environmental causes, such as UV rays.
CBD's role in the endocannabinoid pathway not only leads to a reduction in the sensation of pain, but also in the reduction of inflammatory products, such as neutrophils and cytokines, produced as a result of pain and injury.
CBD reduces the production of the body's natural inflammatory products which promotes faster healing and greater range of motion, particularly for soft-tissue injuries or when recovering from surgery.