Sleep is an essential part of human existence. It plays a critical role in determining how our bodies relax after a long day's job. A night of restful sleep is essential for letting our bodies rest and regroup for the day ahead.
Dealing with chronic insomnia can lead to several diseases and conditions, including heart-related problems, chronic pain, and death. The human body requires restorative sleep for better health, but sleep disorders can create many health conditions.
Many will reach for natural sleep aids and dietary supplements to help them deal with poor sleep.
Searching for a Solution to America's Sleep Complaints
Related read: CBD for Restless Leg Syndrome
The need to meet deadlines in our overly busy world is gradually making restful sleep hard to get. Increased workload, coupled with exposure to different diseases, has increased the level of sleep disorders in the world. Roughly 21% of Americans report having poor sleep cycles and not getting enough sleep to feel refreshed the next day.
That's a startling statistic, isn't it?
Sleep-related disorders refer to individuals who have trouble with sleeping, find it hard to fall asleep, or remain asleep. Did you know we require 8-10 hours of sleep per night? Several studies have recommended this.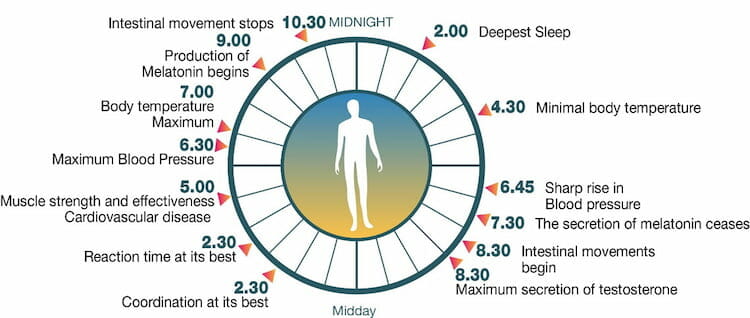 These sleep-related challenges vary in their severity. Insomnia, restless leg syndrome, and sleep apnea serve as some of the most encountered sleep-related disorders.
CBD oil may be the next biggest thing in the sleep aid world. Let's talk all about CBD oil and its use to fight off insomnia and other sleep-related disorders.
The Fight Against Insomnia
Insomnia is a sleep disorder in which people have trouble falling and or staying asleep. Most episodes of insomnia are related to the following:
poor sleep habits
chronic pain and illnesses
lack of exercise
anxiety and sleep
depression
certain medical conditions.
Treatment procedures for insomnia identify the underlying cause of the condition. These procedures might even use sleeping aids or therapy to offer the most effective solutions. As always, a doctor will provide medical advice for the introduction of any sleep aid.
Whether it is a natural sleep aid or other hemp-derived CBD products for sleep, getting medical advice is necessary.
It will help you to determine the mg of CBD, the safety and side effects of the CBD oil product you want to take, and if CBD will help give you restful sleep.
CBD oil may offer solutions to insomnia, trouble sleeping, anxiety and sleep, and many other sleep disorders. CBD oil can indirectly stimulate different areas in our bodies via the CB1 and CB2 receptors. This is why it is such a powerful product to use against insomnia.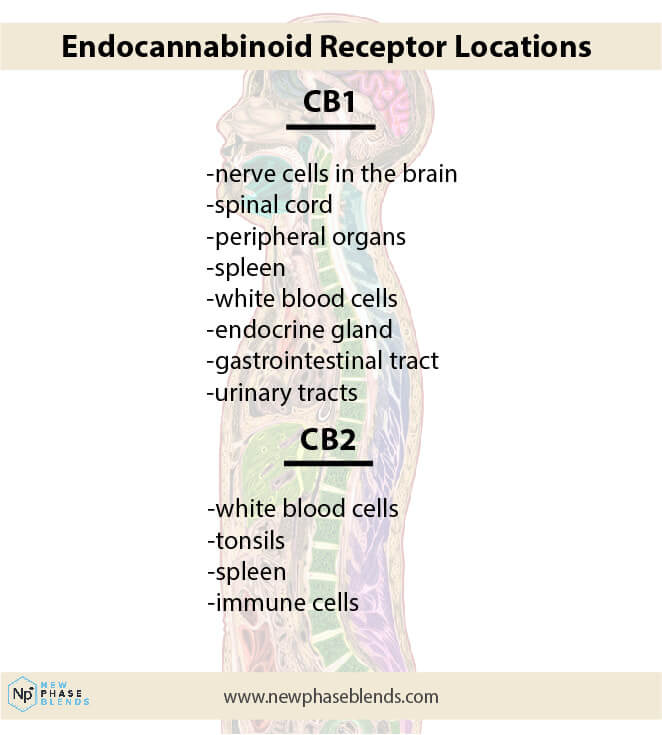 As you can see, these receptors are almost everywhere!
Role of Insomnia and CBD
CBD interacts with the cannabinoid receptors found in the brain, peripheral organs, the central nervous system, and the immune system. For this reason, CBD oil can produce several health benefits that are important in the fight against insomnia.
Let's take some time to go over the more popular side effects of cannabidiol (CBD) may bring and why you should consider using CBD oil for insomnia. Peaceful sleep may be just around the corner!
CBD and Pain Relief
Pain is one of the leading factors that affect quality sleep. The bulk of CBD use revolves around its' ability to interact with our CB1 and CB2 cannabinoid receptors. This interaction can lead to a wide range of reactions, relieving pain and better sleep.
Research shows that CBD via interaction with the pain receptors can block their transmission of data from nerve endings. Although the mode of activity between CBD and pain circuits is still unknown, people who have used CBD have testified to its ability to promote relief from pain, decreased anxiety, and better sleep habits.
Since CBD interacts with the ECS receptors, it can easily address the underlying condition, thus giving users proper sleep.
Inflammation may be responsible for chronic pain. The CB2 receptors are the primary site of CBD action. They are responsible for modulating the activities of the immune system, making sure only the right types of responses and cells are deployed during an invasion.
This is why you hear so much about CBD oil and its' anti-inflammatory properties.
Does CBD Do Anything for Sleep?
Insomnia is a sleep-related condition where people who battle with it find difficulty falling asleep or remaining asleep. Cannabidiol (CBD) can also interact with neurotransmitters to promote sleep. There is one thing to keep in mind, though, and you might find this surprising: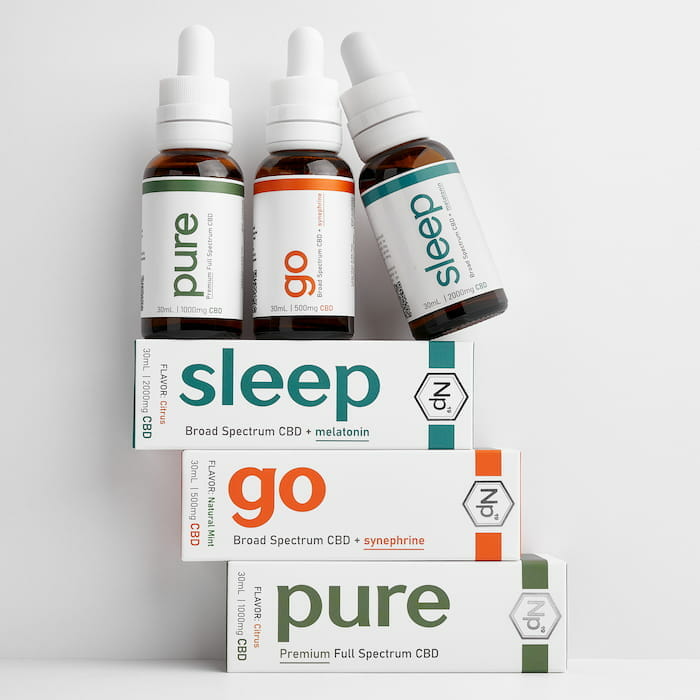 CBD oil on its' own is a relatively poor sleep aid. Sure, it can help relax you, but the best way to use pure CBD oil for insomnia (by FAR) is to blend it with melatonin.
Why is that? CBD helps you fall asleep but not stay asleep. Melatonin is a hormone that our body produces that enables us to stay asleep. Together, they create a remarkable effect that puts most people into a deep sleep within 30 minutes to an hour.
Some CBD products come equipped with melatonin to boost their activity. Melatonin can be combined with CBD to promote sleep in individuals battling insomnia.
New Phase Blends has a patent-pending CBD sleep aid based on the precise mixture of cannabinoids (like CBD) and melatonin. You may have even seen it in magazines like Vogue or news networks like Yahoo! Finance and MarketWatch.
It might be that CBD affects people with minor sleep issues, but will they help with more severe sleep problems such as anxiety-related disorders or complex sleep-related behaviors? There is nothing wrong, necessarily, with plain CBD; however, the effects of cannabidiol may produce better results for more rare and severe forms of sleep conditions when used with melatonin as a sleep aid.
More research is required, but clinical trials from relevant animal studies and clinical data suggest that CBD may link better sleep and fight insomnia. Research suggests it is possible that some of the side effects of cannabidiol CBD may help decrease anxiety and poor sleep.
Peer-reviewed studies found that taking CBD oils may also assist with REM sleep behavior disorder in Parkinson's disease patients.
Mental Struggles Like Anxiety & Depression
Anxiety and depression remain the most common cause of sleep-related disorders, including insomnia. These are often accompanied by other symptoms that may disrupt the quality of sleep.
CBD possesses an excellent anxiolytic property used to calm anxiety and help users deal with depression. It can interact with neurotransmitters like the GABA and Serotonin receptors, which trigger feel-good hormones that relax users.
Imagine being ready to face your next daily activities refreshed and full of energy.
The non-psychoactive nature of CBD products like CBD isolate and broad-spectrum CBD makes it an excellent candidate to reduce anxiety. Also, say goodbye to the fear of getting high or failing a drug test (from THC use). The THC content in CBD is so minute you will not get any psychoactive effects but receive the maximum CBD potency needed to improve sleep.
Forms of CBD
CBD is extracted from the cannabis plant, and the most popular product made from cannabis is CBD oil. However, it can be a little complicated since CBD can be extracted from both marijuana and the hemp plant.
Both of these strains of CBD come from the Cannabis Sativa plant but are harvested much differently. Hemp comes from the seeds and stalks of the hemp plant and contains less THC than its counterpart, the marijuana plant.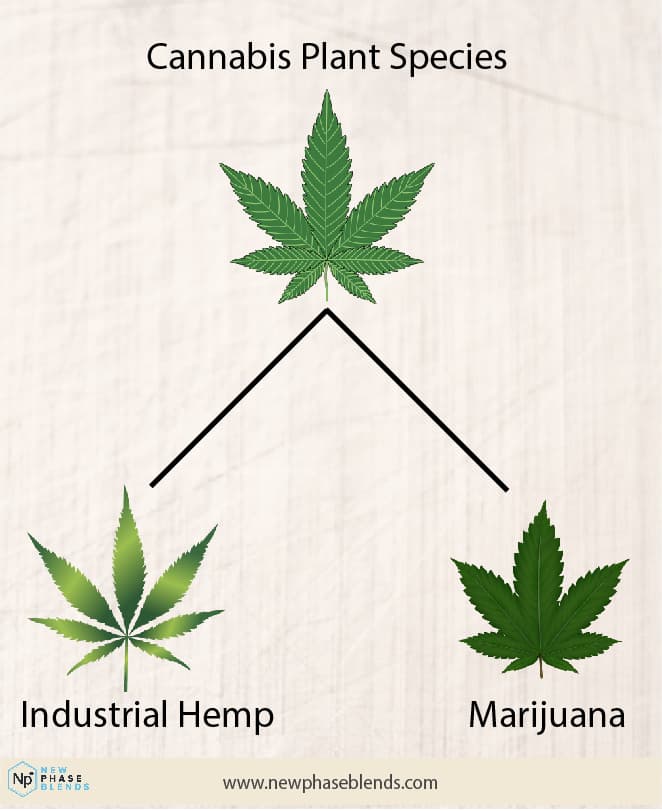 Is CBD legal in all states? Because the THC (a cannabis Sativa constituent) content of CBD varies depending on the state, there may be restrictions and strict sourcing guidelines from the drug administration in your state.
In some states, CBD oil is legal in all of the THC is removed from the product. If the CBD oil still has THC or any other compounds, it may only be sold in those states that recognize legalized marijuana-derived CBD products.
Depending on where you live in the US, you should always speak to a doctor who can provide medical advice on how many mg of CBD you should take and explain your CBD prescription's safety and side effects.
The Popularity of CBD Oil
CBD oil can be placed under the tongue (sublingually). It may also be infused as a key component in different CBD products, including the following;
Edibles: Edibles infused with CBD oil are available, including CBD gummies. Edibles usually list the concentration of CBD (mg of CBD) on the package.
Vaping: CBD extract can be used as a vaping product. As the CBD extract heats up, it creates a vapor that is inhaled.
Tinctures: CBD also comes in tincture form. Taking CBD in this manner is as simple as adding a few drops of the liquid to a smoothie or beverage of your choice.
You can purchase CBD in different concentrations. Since research is still in its infancy, it's challenging to know the exact dose to treat sleep issues and improve sleep. It might mean that more research is needed from academic research institutions to validate the claims of CBD as sleep aids fully.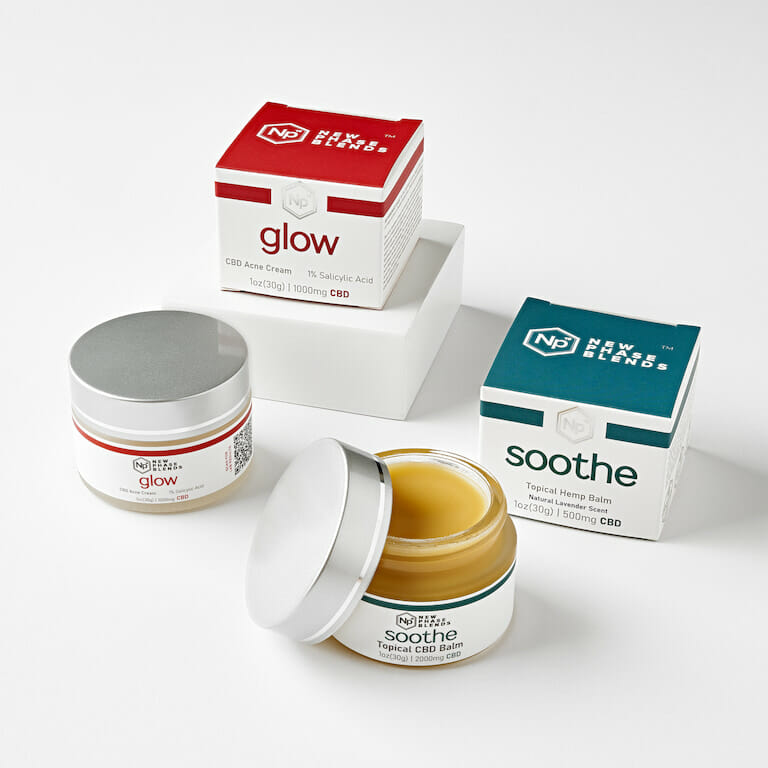 Since CBD comes in so many forms, it also means that there are a ton of products to choose from. If you find yourself dealing with sleep complaints, New Phase Blends offers a wide variety of popular CBD sleep aid products to help you enjoy your sleep, like our sleep gummies.
Overall, research suggests the theory that taking CBD has many health benefits to alleviate poor sleep. These studies focused on anxiety and slept and how CBD oil may help reduce anxiety and aid complex sleep-related behaviors such as REM sleep behavior disorder.
For a more thorough understanding of your sleep condition, consult a doctor first. Some CBD products may not be suitable to take with prescription sleep medications.
Side Effects From CBD Oil Use?
The use of CBD oil is not linked to any life-threatening side effects. Some users have reported dizziness, irregular eating habits, irregular sleep patterns, and daytime sleepiness. These side effects of using CBD oil for insomnia aren't too harmful.
While this may be true, it is essential to note a couple of different factors. Time of administration, dosage, and the cannabidiol CBD spectrum determine the overall reaction people will receive from CBD oil products.
For this reason, it's essential to understand precisely how to use your CBD oil products. Most products come with a recommended use section that describes, in detail, how to use that particular CBD product.
You can always ask your healthcare provider for more information, as well. Most providers are very familiar with CBD use these days. They can offer more precise medical advice than we can, too.
CBD has been reported to reduce the metabolism of drugs. Processing drugs is dependent on an enzyme called Cytochrome P450 (CYP450). Interestingly, this enzyme is responsible for the breaking down of CBD and other medications like aspirin.
When taken together, CBD can limit drug metabolism through competitive inhibition. This means that, while rare, it is possible to overdose on something like aspirin if taken together with CBD.
Keep this in mind if you take several prescription or over-the-counter medications. Better safe than sorry, right?
You Need to Try CBD for Insomnia
New Phase Blends' line of CBD products for sleep disorders and insomnia is just maybe what you need to aid in providing a good night's sleep. With our CBD and Melatonin product for sleep, users get a chance to enjoy the dual role of CBD and melatonin in promoting natural sleep.

Quality and dedication to customer health are essential to us. For this reason, all of our CBD products come from hemp-derived CBD containing less than 0.3% THC. This means it is non-psychoactive and non-intoxicating.
There are also no additives or pesticides in any of our products. Plus, our products are third-party lab tested and are made with the highest quality CBD. When it comes to sleep quality, CBD quality matters.
New Phase Blends is a leading brand for a reason. Our products work well, are safe, and are backed by a money-back guarantee. Don't like the product you bought? Please return it for a full refund.
Remember, the battle against insomnia can seem pretty hopeless at times. There are products out there to help with this. Also, never be ashamed to ask for some mental relief if you need it. Sometimes insomnia is onset by purely mental conditions that psychologists or counselors can address.
Using CBD to relieve sleep disorders is quickly becoming one of the most popular methods for fighting insomnia. Get real sleep tonight. What do you have to lose? Contact us at New Phase Blends today for more information.