Cannabidiol, commonly known as CBD, is a natural compound found in the Cannabis Sativa plant. Unlike its counterpart (THC), CBD isn't psychoactive, thus it is unable to produce the 'high' commonly associated with cannabis use. Its popularity has surged in recent years thanks to a growing body of research and anecdotal evidence suggesting a wide array of potential health benefits. CBD is now found in a variety of products, from oils and tinctures to topicals and edibles, each designed to offer specific health benefits.
One area that is garnering attention is the use of CBD for hair health and especially stimulating hair growth. The market has seen an influx of CBD-infused hair care products with claims of improving hair growth, strength, and scalp health. These claims are not without merit; CBD's unique composition, rich in nutrients and fatty acids, along with its anti-inflammatory properties, makes it a promising ingredient in the realm of hair care.
In this article, we'll look at how CBD helps with human hair follicle growth by addressing a couple of key facts associated with CBD use.
Fact No. 1: CBD Can Stimulate Hair Growth
CBD oil is a rich source of essential fatty acids such as omega-3, omega-6, and omega-9. These are vital for maintaining healthy cells and can be particularly beneficial for hair growth. Omega-3 fatty acids, for instance, are known to nourish hair follicles, which can stimulate hair growth and increase hair density while preventing premature hair follicle regression. Furthermore, omega-6 fatty acids play a crucial role in skin and hair health, promoting new hair growth and enhancing the overall quality of the hair and scalp.
The presence of gamma linoleic acid (GLA) in CBD oil is another factor that contributes to its effectiveness in promoting hair growth. GLA is a type of omega-6 fatty acid that has been shown to stimulate hair growth through its anti-inflammatory properties and its role in skin and hair cell production. Thus resulting in unwanted gorgeous hair.
Massaging CBD oil into the scalp can also improve blood circulation, ensuring that hair follicles are nourished with the nutrients and oxygen they need to grow. This can lead to thicker, fuller hair, making CBD oil a valuable addition to hair care routines, especially for those looking to combat thinning hair.
Fact No. 2: CBD Can Help Prevent Hair Loss
Hair loss can be a distressing issue, often exacerbated by factors such as stress, hormonal imbalances, and inflammation. CBD's potential to mitigate these factors makes it a promising candidate for preventing hair loss. Its anxiolytic properties can help manage stress levels, which is significant since high stress can lead to conditions like telogen effluvium, where hair falls out after a stressful experience.
CBD's anti-inflammatory properties are also beneficial in preventing hair loss caused by the destruction of hair follicle cells. Inflammation can lead to scalp conditions such as dandruff or dermatitis, which can interfere with healthy hair growth. By soothing inflammation, CBD can create a healthier scalp environment conducive to hair retention.
Moreover, CBD's interaction with the endocannabinoid system (ECS) helps maintain homeostasis in the body, which includes healthy hair growth cycles. By regulating the stress hormone cortisol and promoting a balanced sleep cycle, CBD can indirectly prevent hair loss associated with stress and sleep disturbances.
Fact No. 3: CBD Oil Can Strengthen Promote Hair Growth
CBD oil is not just beneficial for hair growth; it can also strengthen and protect hair. Hair is primarily made up of a protein called keratin, and CBD oil, along with hemp seed oil, is rich in all 21 amino acids, which are the building blocks of protein. This means that CBD oil can help to rebuild and strengthen the hair strands themselves, which is essential for hair that is damaged or prone to breakage.
The moisturizing properties of CBD are also significant for hair protection. Dry, brittle hair is more susceptible to damage and breakage. CBD oil can provide the necessary hydration to keep hair supple and resilient against physical damage. Additionally, the antioxidant properties of CBD can protect hair from environmental damage like pollution and UV rays, which can weaken hair and lead to premature aging.
Fact No. 4: CBD Is Excellent for Overall Scalp Health
A healthy scalp is the foundation of healthy hair growth, and CBD's benefits extend to the skin of the scalp as well. Its anti-inflammatory properties can alleviate common scalp conditions such as psoriasis or folliculitis, reducing irritation and redness. The antimicrobial properties of CBD can also help to keep the scalp clean and free from bacteria and fungi, preventing scalp infections that might affect hair growth.
CBD's ability to regulate oil production is another boon for scalp health. An overproduction of sebum can lead to scalp issues like dandruff or greasy hair, while too little can result in dryness and flakiness. CBD's and hemp extract are both known for their balancing effects on the skin's natural oils helping to maintain a healthy scalp environment.
Fact No. 5: Healthy Hair Growth and Your Endocannabinoid System
The endocannabinoid system (ECS) is a complex network of receptors found throughout the body, including in the skin and hair follicles. It plays a role in regulating various physiological processes, including hair growth and health. CBD's interaction with the ECS can help regulate the life cycle of cells, including those in hair follicles, promoting healthy hair growth and preventing abnormal hair loss.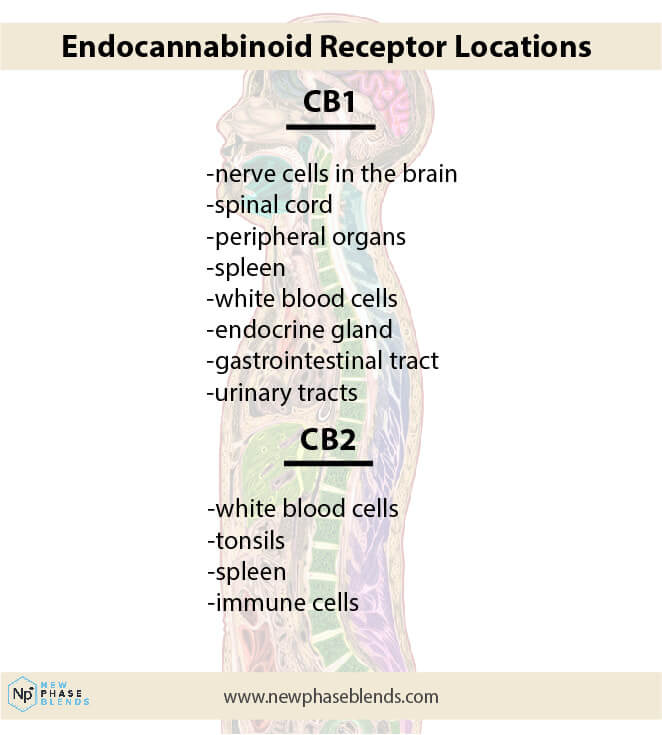 By engaging with the ECS, CBD can help to balance the various factors that contribute to hair health, making it a comprehensive solution for maintaining healthy hair.
Conclusion The potential of CBD for hair health is clear, starting with promoting hair growth to preventing hair loss. CBD's multifaceted benefits make it an attractive ingredient in the hair care industry. As with any new addition to your health and beauty regimen, it's important to choose high-quality CBD products and consult with a healthcare professional if you have any concerns. If you are looking for a way to help encourage hair growth then you might want to consider CBD with its natural properties and compatibility with the body's own systems.