Dale Hewett is the founder of New Phase Blends. Many of the products and CBD blends that our customers enjoy are developed by him. Dale has a passion for helping others find relief through the same products he himself used to recover from an injury sustained while on active duty in the US Army.
In the summer of 2014, Dale underwent a cervical fusion of the C2-C7 vertebrae in his neck due to a spinal cord injury. Recovery from this type of surgery can be rough, especially when dealing with residual nerve pain.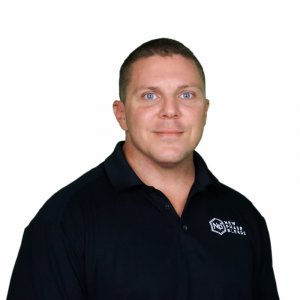 Dale Hewett, Founder, New Phase Blends
Using CBD Changed His Life
There are many different types of pharmaceutical drugs that can offer a great deal of help for people. Unfortunately, these come with severe side effects for some people. Dale was prescribed numerous medications throughout his recovery, and while they did help, the side effects were pretty rough.
Throughout his journey of recovery, he discovered hemp-derived cannabidiol (CBD) products, and their ability to help him cope with nerve issues, residual pain, and other forms of discomfort. While he enjoyed the relief that CBD brought him, he knew he could make it better.
"Night-time can be extremely rough for people dealing with pain, anxiety, and other forms of severe discomfort. I know for me it was. This is what led me to develop the patent application for use of CBD and melatonin as a sleep aid."
This is when he founded New Phase Blends. His first development was Sleep, the nationally acclaimed CBD sleep aid. People were not beginning to benefit from the same products Dale himself took to cope. The rest is history, as they say.
Dale has been featured in major media outlets such as:
Dale and his wife Shana Hewett
The bottom line is, people love Dale's product lines. It isn't everyday that you can develop a product line from personal trial and error, and then offer it to thousands and thousands of other people for them to benefit from, too. Through recovering from his own accidents, he is able to help others.
Experts on Cannabidiol (CBD)
When it comes to understanding both the science and benefits of cannabidiol (CBD), it is extremely important to trust the source of your information. This is exactly why our team at New Phase Blends includes experts in the field of cannabinoid research and development, including frequent correspondence with certified medical professionals and PhDs in relevant fields. We pride ourselves on staying up-to-date with the latest scientific research and clinical studies related to not only CBD, but also its effects on the human body.
Our website also includes an About Us page, where you can learn more about our team, mission, and commitment to providing accurate, reliable information about CBD. Additionally, all of our products are third-party lab tested for quality and purity, and we make the results of these tests easily accessible to our customers.
We understand that choosing a CBD product can be a daunting task, especially with so much conflicting information available online. That's why we strive to be a one-stop-shop for all your CBD education and product needs. From beginner's guides to detailed explanations of different types of CBD products, we provide comprehensive information to help you make informed decisions about incorporating CBD into your wellness routine.
We hope you find our website to be a valuable resource in your journey to learn about CBD and its potential benefits. If you have any questions or concerns, please don't hesitate to reach out to our customer service team, who are always happy to help.
Connect With Dale on Linked In