What are CBD gummies? How do they help to treat anxiety and chronic inflammation? What are the buying considerations for the strongest CBD gummies
CBD gummies are a convenient way to get the benefits of CBD. Yes, they will help to treat chronic inflammation and anxiety. However, you will have to consider a few factors to find reliable and safe products. Also, CBD gummies are available in different doses, and they might take half an hour to one hour to take effect.
If you want an easier way to consume CBD, you can think of having CBD gummies. If you are new to the CBD world, keep reading. We will cover the benefits, buying considerations, and CBD extract types. More importantly, you will know about a reliable product.
What Are CBD Gummies?
CBD gummies are regular gummies with cannabidiol as the main ingredient. If you choose a quality product, you can get maximum relief from your anxiety and pain. Some gummies are available in delicious flavors and fruit tastes.
The best part is that you will not experience any hemp taste. A few manufacturers, including New Phase Blends, use THC-free CBD extracts, and you will not get high after the consumption. You can expect all the benefits of CBD without feeling high.
Additionally, the strongest CBD gummies contain broad-spectrum or full-spectrum extracts, depending on what your health needs are. They come with natural flavorings such as herbal extracts and fruity juices.
Moreover, some of them will have complementary ingredients. They can speed up your recovery, improve your immunity, address stress and anxiety, and even help you sleep.
Benefits of the Strongest CBD Gummies
Once you consume these gummies, the digestive tract will absorb the edibles, and then the active ingredients will travel to your liver through the bloodstream. Your liver will metabolize the active ingredients and send them to the brain.
Once the CB receptors throughout your central nervous system are stimulated, you will notice the impact. The onset time will vary based on users.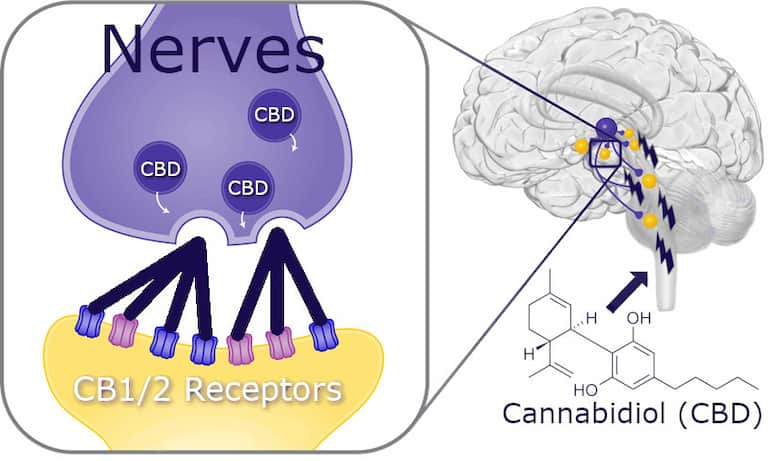 The strongest CBD gummies will maintain a healthy neurotransmitters' balance in the body. As a result, you can expect a wide range of health benefits. They will contribute to your physical and mental wellbeing. You can expect an improved mood, reduced stress, enhanced focus, and pain relief benefits.
Here are the health benefits, in detail, that the strongest CBD gummies can offer you.
Treats Stress
CBD works as an antidepressant, and you can get this benefit from CBD gummies. You might be aware that CBD has relaxing properties that are great for removing stress. It will activate the GABA receptor and improve the stress response. If you take the strongest CBD gummies, they can lower your blood pressure temporarily.
Enjoy 15% off your order of 'pure' CBD gummies by entering coupon code gummies15 at checkout!
Also, CBD will influence your serotonin, and this neurotransmitter is responsible for your mood instability, happiness, and emotional health. With the regular consumption of gummies, you can notice a change in your thought process. You will feel more positive and motivated.
CBD Gummies for Sleep
Unfortunately, sleeplessness has become a common problem. People of all age groups are having difficulties getting quality sleep. However, you can improve your sleep and feel better by taking CBD gummies for sleep.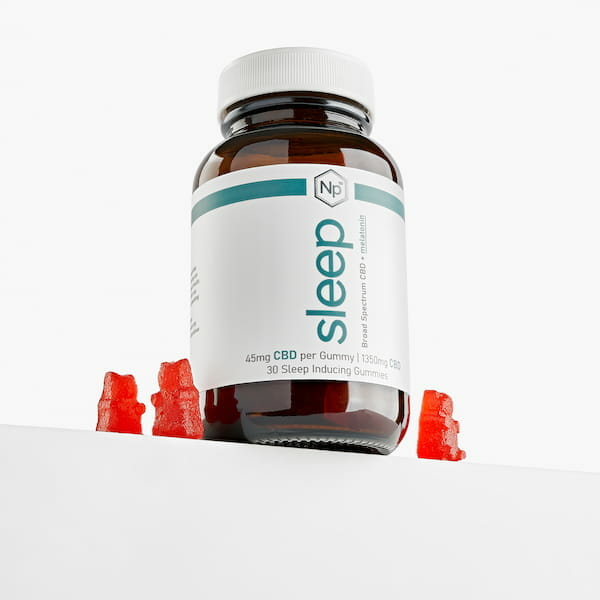 Enjoy 15% off your order of 'sleep' CBD gummies by entering coupon code gummies15 at checkout!
The gummies have healing properties, and they will heal your stress and inflammation. As a result, you can feel relaxed and sleep better. If you want some specific CBD gummies to support your sleep, you need to try these. These are legitimate CBD sleep gummies that you can take at night to help you fall asleep, and stay asleep.
Dale Hewett, the owner of New Phase Blends, invented these to help people with severe sleep issues. They retain a patent-pending status through the US Patent and Trademark Office for use as a sleep aid.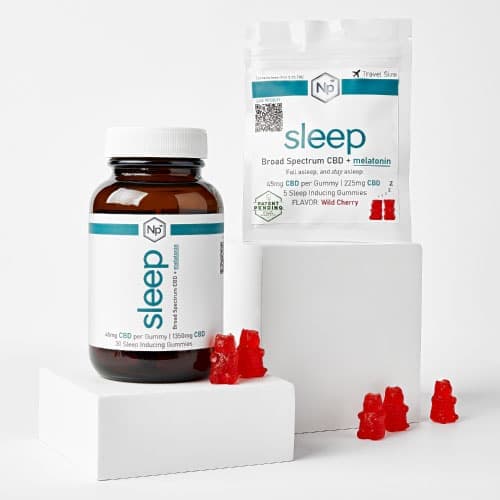 If they don't work, return them. We will return all of your money. We aren't here to take your money if you aren't completely satisfied with our products.
Strengthens Your Immunity
Recent studies by the University of Oregon claimed that CBCa and CBGa prevented the transmission of COVID in human lung tissue.
Full spectrum CBD gummies contain these cannabinoids. While further research is needed, we can definitely see that cannabinoids may strengthen your immunity to certain diseases and viruses.
Pain and Inflammation
Many people find CBD effective for inflammation and pain related to inflammation. The strongest CBD gummies are a potent anti-inflammatory agent and can treat chronic and acute inflammations.
Also, people report almost instant relief from pain, depending on the type of CBD you use. While taking CBD gummies for pain doesn't work as quickly as CBD oil, it still works great.
Different Spectrums of Gummies
Yes, CBD gummies are available in different types of CBD spectrums. We can take the example of full-spectrum, broad-spectrum, and isolate. The New Phase Blends uses full-spectrum CDB in gummies. Therefore, you can expect natural relief from many health issues.
Here are the CBD extracts available in CBD gummies:
Full-Spectrum CBD
Full-spectrum gummies contain beneficial cannabinoids, minerals, and vitamins. The components enable your body to process CBD efficiently. Some might find the taste strong. However, if you consume the New Phase Blends products, you will love fruity flavors. The manufacturer promises that you will not get the earthy hemp taste. However, the full-spectrum CBD products will have a trace of THC.
Broad-Spectrum CBD
You will not find much difference between the full spectrum and broad-spectrum CBD. However, this one will not contain any THC. Broad spectrum CBD is basically a THC free version of full spectrum that's it.
You can consider these gummies for kids since they will lack THC.
CBD Isolate
As the name suggests, it is pure CBD. You will not find terpenes and other cannabinoids in CBD isolate gummies. However, you will get the highest concentration of CBD. In raw form, isolate looks like a fine, white powder.
You might not consider these gummies while looking for whole-plant synergy. For this reason, we do not sell any CBD isolate products. Many companies do, so a quick google search will lead you in the right direction if you're looking for this.
How to Find Good CBD Products
You will find many types of CBD gummies in the current condition. However, some of them might not be a healthy choice. Therefore, you will have to consider the following factors when trying to find good CBD products.
CBD Infused NOT Hemp Seed Infused
You will have to check the label to ensure that gummies are actually CBD-infused. Some gummies are made via hemp seed oil only. You will not get the desired benefits and efficiency from hemp seeds.
Related read: Hemp Seed Oil vs CBD Oil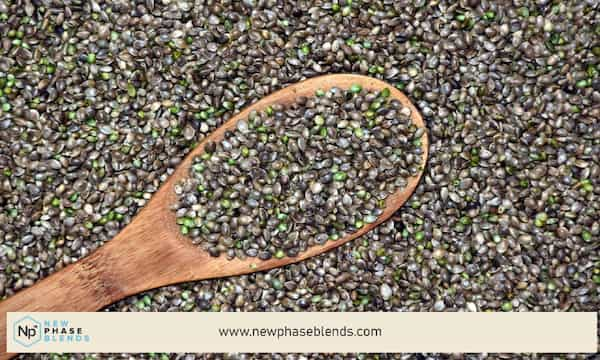 Hemp seeds contain zero cannabinoid content. ZERO. A common scam in the CBD industry is to sell hemp seed oil under the guise of CBD oil. You won't have to worry about falling for this if you purchase from us.
Third-Party Lab Tested
You will have to check third-party lab testing to ensure the quality and purity of CBD gummies. Look for a QR code on the gummy packaging. Scan it.
It should link to a lab report (not a webpage). This report is the third party analysis.
The lab test will confirm whether the product is rich in CBD, or not. Also, it will test the concentration of other chemicals, and ensure the safety of the product. It is worth mentioning that the New Phase Blends focuses on third-party lab testing to prove the credibility and quality of their strong gummies.
CBD Products for Sale
You can say that the gummies of the New Phase Blends are the strongest and the most reliable on the market. At 45 mg of CBD per gummy, regardless of which form you buy, one gummy yields more CBD than most (if not all) gummies on the market.

This is good for both your body, and your wallet. We don't charge an arm and a leg for the increase in potency. Compare our gummies to other brands and you'll see.