The legality of CBD (cannabidiol) has remained one of the hottest topics in the world of hemp-based products. People who ask about the legality of CBD are highly interested in knowing what the law permits in terms of possession, use and administration of not only CBD, but industrial hemp as well.
TL;DR – Yes, CBD oil is 100% federally legal as long as it comes from the cannabis sativa plant, also known as the industrial hemp plant. The THC content must be below 0.3%, and if CBD comes from marijuana, the THC content will not meet this federal threshold.
This is because the laws guiding the use of CBD differ from one state to another. Check out our complete list of all 50 states below to see your state's CBD laws.
Enjoying your reading so far? Sign up to become part of the NPB community and receive a free eBook, 20% off your next order, and access to ton of educational information about cannabinoids like CBD and Delta 8. NPB hosts, arguably, the largest collection of cannabinoid info on the internet. There is no better place to learn than our educational databse.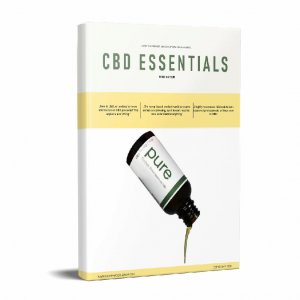 A Word on CBD Laws in the US
At New Phase Blends, we understand the importance of staying informed about the legality of CBD products at both the state and federal level. That's exactly why we have assembled a team of experts in the field of hemp-based products, including cannabis consultants and medical professionals, to ensure that the information we provide is accurate and up-to-date.
Our team has years of experience in the industry and have dedicated their time to staying informed about the latest developments in CBD laws at both the federal and state level. We are committed to providing our customers with the most accurate and reliable information to help them make informed decisions about using CBD products, legally.
We also regularly consult with legal experts to ensure that our understanding of the laws is accurate, and remains up-to-date.
In addition, we conduct rigorous testing on all of our products to ensure that they meet the highest standards for quality and purity. Our products are tested for the presence of THC, heavy metals, and other contaminants to ensure that they meet the legal requirements set forth by the Federal Government.
Keep in mind that laws are changing frequently in the cannabis field. We're trying to give you the most accurate information possible.
Is CBD Oil Legal in the United States?
Yes, CBD is federally legal in the United States. While individual states are allowed to have their own laws regarding the use of CBD products, almost every-single-state has decided to follow federal legislation.
For those who do not know, THC is the psychoactive member of the cannabis plant family. It is responsible for causing people to feel 'high' after using marijuana. The law forbids the use of CBD that comes from the cannabis plants known as marijuana, because they contain an unusually high percentage of THC. Hemp derived CBD, alternatively, does not.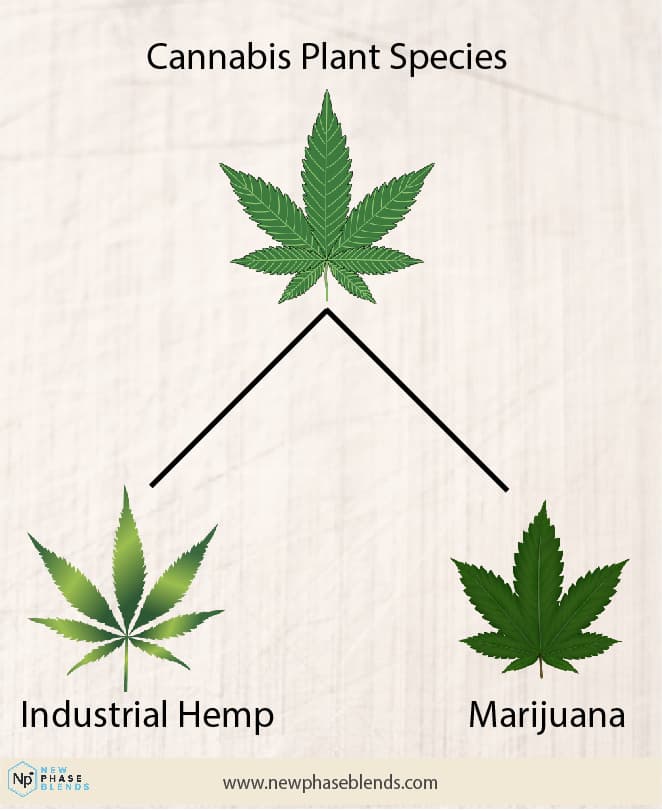 In the chart here, you can get a visual representation of how the marijuana plant is different from industrial hemp plants (cannabis sativa plant). Since CBD oil can come from either plant, you should make sure your CBD oil is from hemp to remain legal under federal law.
The percentage of THC in marijuana is typically at least 15%, and can go up to 80%. This is why marijuana falls under the Controlled Substances Act.
Interesting fact: The Controlled Substances Act was formed in 1970, and hemp used to fall under this act as well, until the Farm Bill of 2018 officially removed it.
Hemp plants are home to over 473 chemicals classified as terpenes, cannabinoids, complex sugars and more.
Out of this vast number, about 124 chemicals have been identified as cannabinoids. CBD that's found within many CBD products is only one of these powerful compounds. THC, as we discussed earlier, is another. The lack of THC is what makes CBD legal.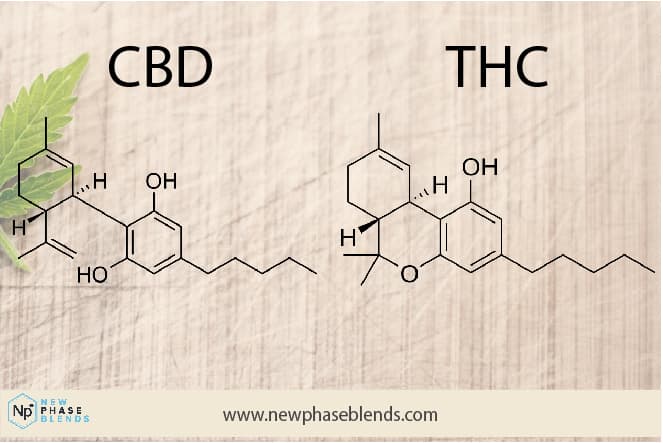 Cannabinoids are plant-based chemicals extracted from the cannabis plant. They possess similar configurations with the endocannabinoids, making them able to interact with cannabinoid receptors.
These cannabinoids, like CBD, are then made into a CBD oil. These receptors (CB1 and CB2) can be found largely in the brain, peripheral organs, and immune system.
More on the Farm Bill
The 2018 Farm Bill is one of the greatest turnarounds in the cannabis industry. This bill is also known as the Agricultural Improvement Act (2018).
The Farm Bill removed hemp-derived CBD and industrial hemp derived goods from the list of banned substances. That means cannabidiol is federally legal for medical and recreational usage, with one catch: CBD must come from industrial hemp (no other cannabis plants), and must not contain more than 0.3% THC
Are CBD Gummies Legal, Too?
Yes, CBD gummies are legal as long as the same guidelines are followed to produce them, CBD gummies are also federally legal within the United States.
Is CBD Oil Legal in All 50 States?
Since the federal government made laws guiding the use, possession and sales of pure CBD oil products, many states simply followed suit with their own state laws. Although these laws may vary (slightly) from one state to the next, they are all basically the same these days. We'll look into which states CBD laws are either strange, or don't permit the possession or use of CBD products.
Discover: Nordic Oil CBD Oil
What we have here is both a federal law, and state laws, that might conflict. All of them go over CBD oil use and whether or not it is legal to possess CBD oil. Thankfully, 95% of states all agree with the federal law that CBD oil is legal.
*As a side note, CBD is already legal in several parts of the world including: Croatia, Colombia, Canada, Bermuda, Australia, Argentina, Brazil, Netherlands, Lebanon, Jamaica, Macedonia, Portugal, Malawi, Sri Lanka, Thailand, Uruguay and the United States.
Does This Mean CBD is Legal Federally?
Yes, CBD is legal federally. The Farm Bill is a federal piece of legislation, and it applies to the federal level. While each state may have the ability to have their own laws on CBD use, most have chosen to follow federal guidelines on CBD. This means almost every single state has legalized CBD use by adopting the Farm Bill guidelines.
All States and Their Legal Status on CBD Oil
Let's go ahead and divide the states up into three categories (periodically updated due to changes in legislation):
Green states are CBD friendly. Gray states have somewhat strange laws regarding CBD products. Finally, Red states do not allow CBD.
CBD Laws:
The Green States
This refers to regions where marijuana is completely legal. These states have little to no law prohibiting the purchase, sales, use and distribution of CBD products.
States under the green category for include

:
The green states have legalized the use of CBD products for recreational and medical purposes.
These states will change as time goes on.
CBD Laws:
The Gray States
This includes states where the use of CBD is still somewhat vague. It is common to find state laws clashing with federal laws in these locations.
All members of gray CBD states allow the purchase CBD products for medicinal purposes only. Some regions may even demand that you present your medical marijuana card before they will sell to you.
The gray CBD states include:
These states will likely soften their stances on hemp derived CBD items as time goes on.
CBD Laws:
The Red States
This refers to states where the use of CBD oil is not legal. Possessing and using CBD products in these regions may result in legal violations.
Here is a list of the red states:
Be careful when buying CBD products in these states.
Legal CBD and the FDA's Involvement (or Lack of)
Several research findings and customer reviews have attested to the power of CBD products. A wide range of therapeutic benefits, including those relating to antioxidant, antimicrobial, anticancer, antidepressant, antitumor, anti-inflammatory, anxiolytic, anti-seizure and analgesic agents exist.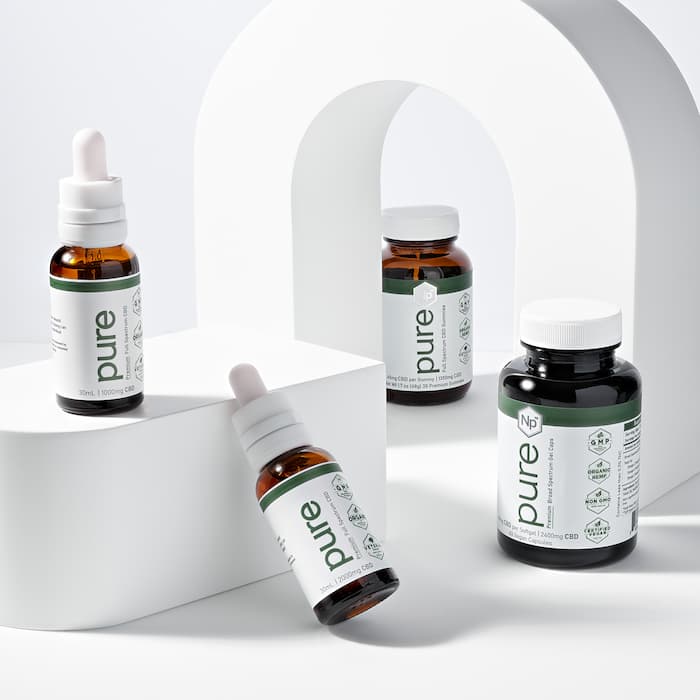 However, these claims are yet to be confirmed by the FDA. This is why the FDA forbids making direct medical claims on how CBD products can treat any disease or condition.
The next challenge that has greatly affected the legalization of CBD by the FDA is dosage determination. Research has shown that CBD has no recommended daily intake as individuals can take as much as possible without getting high.
The FDA is yet to release any information regarding the CBD's interaction with our bodies. That being said, let's take a look at a study by the FDA in the summer of 2020. In this study, they compare several CBD brands' labels to the actual CBD content in those products.
They found errors in roughly 21% of all products. That means 21% of the CBD products either had no, or a very little amount of CBD. Some say this study is a necessary step to endorsing CBD product use. Hopefully, this is the case. We will see…
The long-term effects of exposing CBD to the body is basically unknown. Until we have more time to conduct long-term studies, we can't say for sure if CBD products are safe for the body or not.
Research, so far, shows that CBD is not liver toxic and is safe for consumption.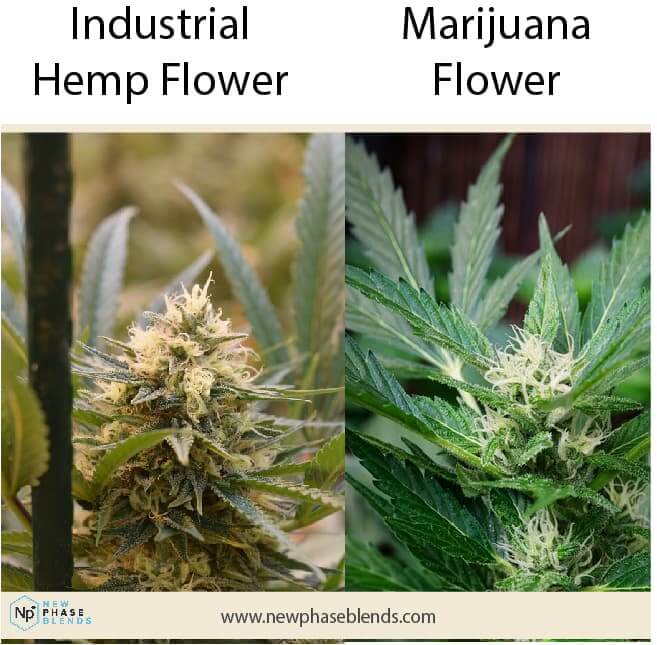 However, the Farm Bill of 2018 defines hemp as "the plant Cannabis sativa L. and any part of that plant… with a delta-9 tetrahydrocannabinol concentration of not more than 0.3 percent on a dry weight basis."
That means anything derived from a cannabis plant with a THC concentration of less than 0.3% is no longer defined as marijuana. It's now hemp, and is no longer illegal.
CBD is Monitored by the FDA
The FDA (The U.S. Food and Drug Administration), while it is actively monitoring the sale and distribution of CBD products, has only placed firm regulations on the sale and distribution of dietary supplements and foods containing THC and CBD.
As for CBD oils and similar products, the FDA has sent warning letters to companies that sell CBD products that claim to "prevent, diagnose, treat, or cure serious diseases, such as cancer."
Because of this, CBD products are not recognized as a pharmaceutical drug.
Otherwise, as long as the product does not contain more than 0.3% of THC, CBD oils and other products are not currently being suppressed under abnormally harsh regulations.
According to the FDA, they are continuing to monitor the effects that CBD products have on public health, and are committed to removing CBD products that are being sold illegally and may pose a serious threat to those seeking legitimate treatment.
CBD Doesn't Require a Prescription
CBD products are not pharmaceutical drugs, and therefore cannot be classified as prescription drugs.
According to the 1938 Federal Food, Drug, and Cosmetic Act, certain drugs are classified as prescription drugs due to the fact that they may have potentially harmful effects if not consumed in accordance with instructions set by a licensed healthcare professional.
While some CBD products are available at your local pharmacy, this does not mean that you need a doctor's approval in order to purchase them. CBD does not require a prescription.
Make Sure You Buy From a Reputable CBD Company
At the same time, these circumstances have also led to a situation where there is a wide variety of CBD oils and other similar products readily available for purchase from CBD companies.
Thus, it is even more important for a consumer to do their research on a CBD brand before deciding on a product.
A lack of regulations on CBD products that do not contain more than the allowed THC contents has led to a number of products that are falsely advertised as containing more CBD than they actually have.
However, there are a number of ways to ensure that you are still buying a legitimate product.
Look into the company that produces the product. Have they been issued any warnings by the FDA for selling mislabeled products? What is their reputation amongst the CBD community? Are they transparent about their sourcing and production process?
Try to find the product's certificate of analysis (COA), which will give a detailed list of the product's contents. This certificate is available via a scannable QR code on the label of any CBD product.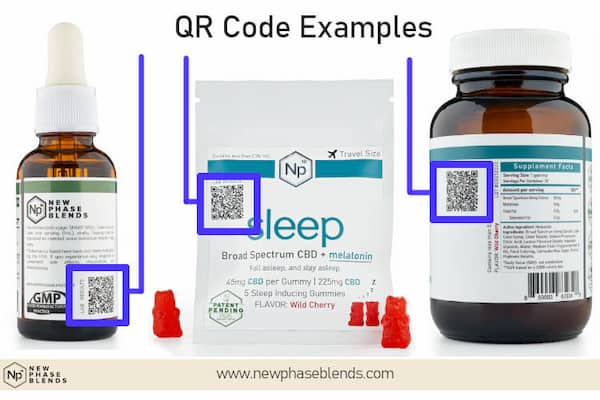 As a rule of thumb, if an item doesn't have this QR code on it, do not buy it. The CBD industry is currently unregulated, and if a company refuses to show you lab reports of what is actually in their item via this QR code, they are likely scamming you.
Don't always settle for the cheaper option! Just because it costs less does not mean that it is going to be a high-quality product. Make sure your CBD is third party tested, always.
Summary – Is CBD Oil Legal?
As you can see, just because CBD is legal federally doesn't mean it is legal at the state level. This is confusing – I get it. A federal legal status can different from a state legal status, although these days almost every single state has made laws that mimic the federal legislation on industrial hemp.
New Phase Blends has an entire blog section for reviewing all 50 states and their CBD policies. These cannabis laws are broken down for you so you can understand, exactly, what your own state laws say about hemp based CBD.
Remember to thoroughly research a CBD company before buying from them. The FDA reported that 21% of all CBD products were did not have the correct amount of CBD, according to the label.
Look for reviews, scannable QR codes, and contact numbers on websites. If you can easily get them on the phone, chances are you are safe to purchase.
We get probably 10-20 phone calls per week from CBD scam victims. It is quite sad to see people taking advantage of other people, just to be part of the CBD products boom.
At New Phase Blends, we guarantee all products via a money-back guarantee. If you don't like the product, return it for your money back. It's that easy!