Are there side effects of CBD oil? What are the long term effects of CBD oil use? CBD effects are rarely negative. In fact, CBD is considered very safe compared to many other compounds. Don't worry though! Any side effects have been studied, just not to the degree of other major over the counter, or pharmaceutical medications. That said, all factors point to the fact that CBD is very safe for use by humans.
Cannabidiol (CBD) Side Effects Explained
The side effects of CBD oil include: nausea, migraines, headaches, and and upset stomach or diarrhea. As we talked about earlier, these effects normally come about when taking too much CBD.
For this reason, it is always recommended to start with the lowest effective dose, and work your way up from there.
Related: What Does CBD Stand For
One of the most popular items in the CBD world is the 1000 mg CBD tincture, also known as CBD drops. This size of tincture breaks down into 33mg serving sizes (30 servings at 1mL / serving).  This is a common dose for people new to CBD, and CBD veterans alike.
CBD and other phytocannabinoids ('plant chemicals') from the cannabis sativa plant species are an ancient product people have used for thousands of years. That said, it was just recently legalized in the United States via the Farm Bill of 2018.
For this reason, a lot of real peer reviewed research on cannabis plant products is lacking when compared to other products that treat similar symptoms, like ibuprofen. We simply need more research.
Enjoying your reading so far? Sign up to become part of the NPB community and receive a free eBook, 20% off your next order, and access to ton of educational information about cannabinoids like CBD and Delta 8. NPB hosts, arguably, the largest collection of cannabinoid info on the internet. There is no better place to learn than our educational databse.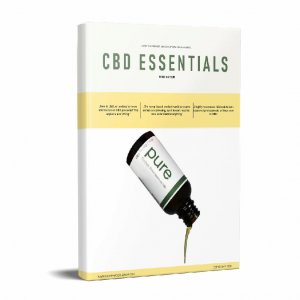 Studies On CBD Side Effects
The good news is, medical reviewers confirm this research on cannabidiol is currently underway.
According to Cannabis and Cannabinoid Research publications, studies suggest "the most common [negative] side effects of CBD were changes in weight, tiredness, and diarrhea."
Related: CBC vs CBD
This particular study came from an extensive research panel on 132 studies on the cannabis sativa plant (hemp plant) ranging from CBD usage for up to 1500mg per day. The health benefits of CBD oil items and side effects were being studied.
Keep in mind, 1500mg of CBD is a VERY high amount, and most certainly would give adverse effects. To put this into perspective, our most popular product (CBD oil for Sleep) has a total of 2000mg of rich CBD extract in it. That would be like chugging 3/4 of a bottle of sleep at a time. NOT GOOD!
This next study was a double-blind, placebo-controlled crossover study. This basically means it's a very controlled and well-conducted study that includes a placebo group. CBD was co-administered with fentanyl [via IV] to 17 subjects.
Related: CBD Oil Capsules by New Phase Blends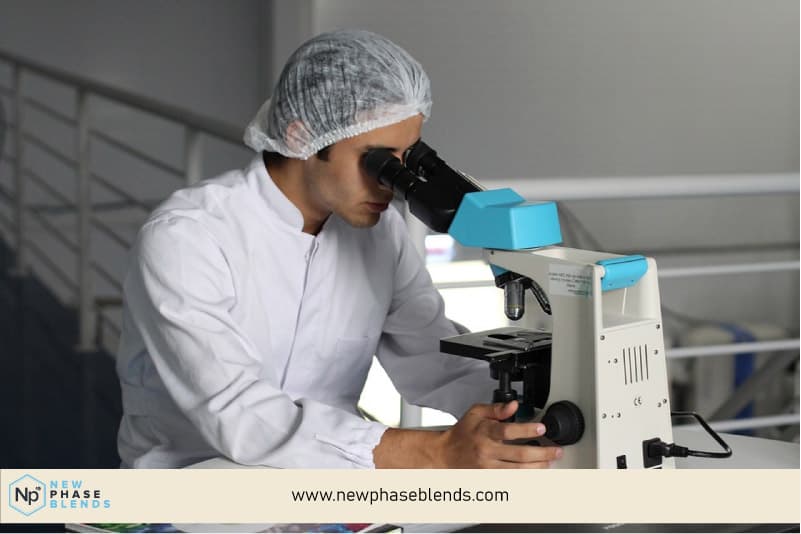 Blood samples were obtained before and after 400 mg CBD or 800 mg CBD via pre-treatment. Following this CBD administration was a single 0.5 (Labeled Session 1) or 1.0μg/kg (Session 2, after 1 week of first administration to allow for sufficient drug washout) fentanyl dose via IV administration.
A well-known system, The Systematic Assessment for Treatment Emergent Events (SAFTEE), is used to document both the effects and safety of the CBD administration. The SAFTEE outcomes were similar between groups. The test session result determined no depression of respiratory or complications of the cardiovascular system.
Lets take the time to go over exactly what each of these positive side effects are, and what the study shows about the positive qualities of CBD.
You can compare these effects to commonly prescribed medications (or other medications), and determine for yourself what the adverse effects are.
The effects of taking CBD can't really be felt. This is unlike many other dietary supplements or medications. Many people confuse THC with CBD, and think it will get them high, or give them a sense of euphoria. Cannabidiol (CBD) is non-intoxicating. The only effects you will feel are, potentially, chronic pain relief, reductions in inflammation, a sense of calmness, and maybe some drowsiness.
These are the main reasons people use CBD include: seizure medications, neuropathic pain symptoms relief, pain management, cancer treatment methods, high blood pressure reduction, to reduce anxiety, address drug seeking behaviors, and help with sleep.
There are other reasons, these are simply the most commonly reported.
Related: CBD and Depression
CBD benefits include: physiological effects that include a better sense of mental well-being, anti-inflammatory effects that are great for joint pain, neuro protection effects, and antioxidant-like effects. This data is from the same study which can be seen in full below.
Negative Side Effects of CBD Products
There are some negative side effects to oral CBD products. That said, these severe forms of side effects are very, very rare. As I mentioned earlier, a lot of the negative side effects come down to taking too much CBD, which would be several hundred, or thousand, mg of CBD per day. You can only take this much cannabidiol by taking oral CBD products.
Related: Is CBD Bad For You?
People really do not need to be taking this much cannabidiol in a day anyway.
The only negative effects of CBD oil come in the form of headaches, migraines, nausea, and sometimes diarrhea. This is much, much safer than most prescription drug form medications can be.
It is important to note that these negative effects usually happen when people overdose on CBD, or take too much CBD products. It is highly unlikely you will feel any of the negative effects if you stick to a normal dose of cannabidiol.
Long Term Effects of Cannabidiol
To be frank, there are no long term studies on CBD. This is, perhaps, the only negative argument that can be made about using a CBD product long term. For those who aren't aware, CBD, or cannabidiol, was only recently made legal.
Discover: CBD Oil for Parkinson's
This made it very hard to conduct long term trials. Now that the Farm Bill has legalized CBD, we can expect some long term studies to start up.
Medical Cannabis Use
Medical cannabis has much more data as far as clinical trials and FDA approved studies are concerned. The long term effects, According to one study, "Evidence indicates that frequent and prolonged use of cannabis can be detrimental to both mental and physical health."
This is part of the reason that people should get professional medical advice before using medical marijuana, or other forms of medical cannabis.
This is largely due to the intoxicating compound known as THC, though. Legal cannabidiol extracts sold online contain a very, very tiny amount of THC. The amount is actually so small you would never even know it is there.
Food and Drug Administration on CBD Side Effects
The Food and Drug Administration has taken a stance on CBD, in that, they do not acknowledge it as a dietary supplement. This means that no medical claims can be made on over the counter CBD products – only FDA authorized products, like Epidiolex. The side effects of CBD have only been acknowledged by the FDA for prescription forms of CBD, too.
Summary – What Are the Side Effects of CBD Oil?
That about wraps up the discussion on CBD products made from the cannabis sativa plant, or more commonly known as hemp. The major thing to keep in mind is that while negative effects are possible from oral CBD use, a vast majority of them only occur when you take too much.
Too much CBD, when referencing studies, is several thousand mg of cannabidiol. This is far too much for anyone to ever take, or need.
Related: THC or CBD for Anxiety?
Headaches (migraines) and nausea are the most common side effects of taking too much CBD. Can CBD give you a headache? Most likely, no. Does CBD make you sleepy? CBD, on it's own, will likely not make you feel too sleepy.
If you are trying to tackle your chronic pain, post traumatic stress disorder, nerve pain, or just want some of the overall health benefits of CBD, give it a try. As you can see, it is extremely safe to use.
References
Iffland, & Grotenherman. https://www.ncbi.nlm.nih.gov/
Current Pharmaceutical Design: https://pubmed.ncbi.nlm.nih.gov/
Zuardi AW, Crippa JAS, Hallak JEC, et al. Cannabidiol for the treatment of psychosis in Parkinson's disease.J Psychopharmacol. 2009;3:979–983
Manini AF, Yiannoulos G, Bergamaschi MM, et al. Safety and pharmacokinetics of oral cannabidiol when administered concomitantly with intravenous fentanyl in humans. J Addict Med. 2014;9:204–210
Bhattacharyya S, Morrison PD, Fusar-Poli P, et al. Opposite effects of Δ-9-tetrahydrocannabinol and cannabidiol on human brain function and psychopathology. Neuropsychopharmacology. 2010;35:764–774
*FDA Disclaimer: none of the statements on this webpage have been approved by the Food and Drug Administration. These statements have not been evaluated by the FDA. These products are not intended to diagnose, treat, cure, or prevent any disease. Medical advice should be sought before starting any supplement. If you are pregnant or nursing consult with a doctor. Medical advice should be sought if you have any pre-existing medical conditions. If you take other prescription medications, a doctor's advice should be sought. Site void where prohibited.