Chronic pain affects millions of people and can significantly impact quality of life. While prescription medications are commonly used to treat pain, they can cause unwanted side effects and may lead to dependence. This has led many people to look for natural alternatives like CBD oil. CBD, short for cannabidiol, is a compound found in cannabis plants. Unlike THC, the psychoactive compound in cannabis, CBD does not produce a high. An increasing amount of research indicates that CBD may be effective for reducing certain types of pain. Here's an overview of using CBD oil for chronic pain management.
How CBD Oil Works for Pain Relief
CBD interacts with the body's endocannabinoid system, which helps regulate functions like sleep, immune response, and pain. The endocannabinoid system produces signaling molecules called endocannabinoids.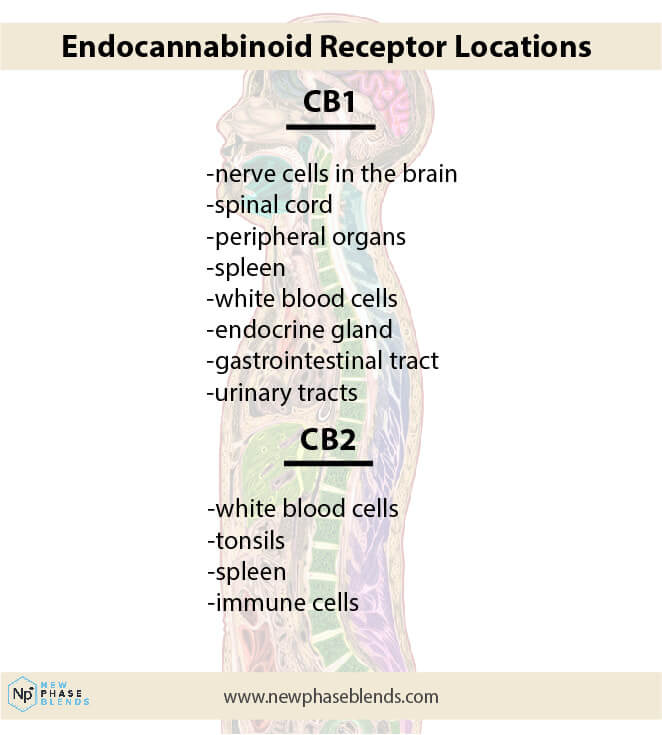 These molecules bind to cannabinoid receptors throughout the nervous system. CBD can impact this system by reducing inflammation and interacting with neurotransmitters.
Research indicates that CBD may help relieve pain by:
Reducing inflammation – CBD has been shown to reduce inflammatory pain by suppressing cytokine production and activating glycine receptors. Cytokines are signaling proteins released by immune cells that affect inflammation. Glycine receptors modulate pain signaling.
Activating serotonin receptors – CBD may activate serotonin receptors, which can impact pain perception. Serotonin is a neurotransmitter and hormone that regulates mood.
Interacting with vanilloid receptors – CBD binds to TRPV-1 receptors, also known as vanilloid receptors, which modulate pain signals and inflammation.
Influencing opioid receptors – CBD may enhance the pain relieving qualities of opioid medications by interacting with mu- and delta-opioid receptors.
Using CBD Oil for Pain
If you're considering trying CBD oil, there are a several key factors to keep in mind, which we will cover now.
CBD is most commonly sold as an oil, but extracts can come in forms like edibles, tinctures, and topical products. Oil taken under the tongue tends to have faster absorption. Topicals may work better for localized pain. CBD oil can range in potency from around 250mg per bottle to over 3000mg per bottle. Higher potencies may pack more pain relieving power. It's best to start low and gradually increase dosage until you find relief.
Check the label for other ingredients like MCT oil, flavorings, and essential oils. Try to avoid CBD oil with unnecessary fillers. Also look for products that are third-party tested for purity and potency.
CBD oil can be taken sublingually, vaped, applied topically, or added to foods and beverages. Sublingual CBD oil drops tend to have faster absorption than ingestible options. While vaping is the fastest, vaping substances come with a unique set of health consequences. For this reason, we stay away from CBD vapes.
Possible side effects of CBD oil include drowsiness, dizziness, diarrhea, and changes in appetite. CBD may also interact with certain medications. Speak with a doctor first if you take any prescription medications.
What is the Best CBD Oil That Offers Relief From Pain?
When it comes to finding the best CBD oil for pain, quality ingredients make all the difference. That's why PURE CBD oil is an ideal option. PURE offers high-potency CBD oil tinctures with 1,000mg or 2,000mg of active CBD per bottle. They use premium Colorado-grown hemp and extract the CBD using clean CO2 extraction. This method yields a highly concentrated, full-spectrum oil with all the beneficial compounds of the hemp plant.
PURE CBD oil comes in natural mint and citrus flavors to mask the earthy taste of hemp. It can be taken sublingually or added to your favorite foods and drinks. PURE products are also third-party tested for potency and purity. With up to 2,000mg of CBD per bottle in a smooth, great-tasting formula, PURE CBD oil provides powerful pain relief you can trust. The high-quality ingredients and extraction methods make PURE an excellent choice for managing chronic pain naturally.
Stop Back Pain With CBD Oil Tinctures
CBD oil has shown promise in reducing various types of back pain thanks to its interaction with the body's endocannabinoid system. This system regulates functions like immune response, sleep, and pain sensation. CBD may help relieve your back pain in several ways, but reducing inflammation seems to be the most effective way.
Back pain is often caused by inflammation around the spinal nerves. CBD has been shown to have anti-inflammatory properties that may reduce this localized swelling and nerve irritation.
How Much CBD Oil Should I Take For Pain?
Finding your optimal CBD dosage and delivery method takes time and patience. It's best to start with a low dose and adjust gradually while monitoring your pain and any side effects. When using CBD oil for chronic pain management, consistency is key – it may take several weeks before you experience the full effects. Here are some tips for getting started:
Consult a doctor – Get guidance from a medical professional experienced with CBD use. They can help monitor any interactions with medications you're taking.
Start low – Begin with the lowest dose on the product label and increase slowly over time.
Track your pain – Keep a log of your pain levels throughout the day. This can help determine ideal times for your CBD dose.
Be consistent – Stick to a regular CBD regimen for several weeks to evaluate its effects on your pain. Consistency is important.
Adjust as needed – Increase your dose by small increments if needed to find adequate relief from your symptoms. Higher doses are not always better.
Avoid sedative effects – Take your CBD dose earlier in the day if you notice it makes you drowsy.
Consider combinations – Some people find greater relief combining CBD oil with other natural anti-inflammatories like turmeric, ginger, or boswellia.
While CBD shows promise for pain relief, it's not a cure-all. For optimal results, combine it with lifestyle approaches like regular exercise, stress management, physiotherapy, and eating an anti-inflammatory diet. Work closely with your healthcare providers to create a well-rounded pain management plan.
Research on CBD Oil for Pain Management
A growing body of research supports using CBD oil for chronic pain. A 2016 study found that a topical CBD gel significantly reduced inflammation and pain in rats with arthritis. Human trials are still needed. Research indicates that oral CBD spray may relieve muscle tightness, pain, and sleep disturbances in people with multiple sclerosis.
A 2020 clinical trial found that high, medium, and low doses of inhaled CBD were effective for reducing neuropathic pain from Guillain-Barré syndrome. A 2019 study found that CBD oil applied to the skin helped reduce pain in people with fibromyalgia compared to a placebo. Larger human studies are still needed.
While findings are promising, more large-scale studies in humans are needed to confirm the pain relieving effects of CBD oil. Additionally, more research is required to understand ideal dosing. Most existing studies have used doses between 15-600 mg per day. It's important to talk to a doctor before using CBD oil to avoid complications with any medications.
The Bottom Line on Pain Relief From CBD Oil
Early research indicates CBD oil may help relieve chronic pain. However, human studies are still limited and more robust clinical trials are needed. Talk to a doctor experienced with CBD use to see if it may be a viable option for your pain management plan. Consistency is key when using CBD oil. Monitor your individual response and adjust dosage accordingly to find your optimal amount.
When paired with other natural pain relief strategies and appropriate medical care, CBD oil products may help improve quality of life for those living with chronic pain.