Ever wonder about the MCT oil within your CBD oil? Why does CBD have MCT (medium chain triglyceride) oil as a carrier? Different oils act as what is known as a carrier oil for the the CBD to be 'carried' throughout your body after using it. Using MCT oil as a carrier oil is one of several different options manufacturers have when it comes to making their CBD oils.
TL;DR – MCT oil (medium chain triglyceride oil) should be your carrier oil of choice for CBD products because it does more than simply carrying CBD – studies suggest MCT oil might actually make it work better.
What Is MCT Oil?
MCT means medium-chain triglycerides. They make up a golden colored oil, known as MCT oil. Ever heard of coconut oil? This is a form of MCT oil. Most sources of MCT oil are from coconut, soy or palm oil, which are processed to extract the medium length chain or fatty acids.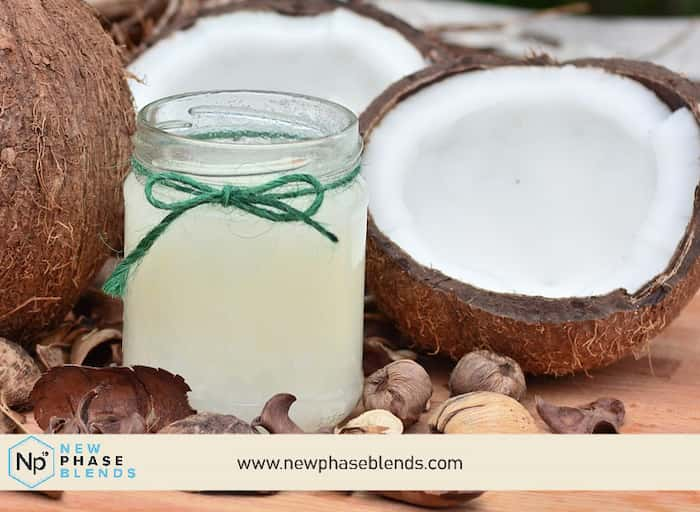 Because of its length, this oil is stable at room temperature and our body absorbs the oil easily, so it works faster. According to this research published in 2020, MCT oil is a suitable candidate for extracting and carry active CBD compounds.
Even though MCT is usually derived from coconut oil, it is not all identical in nature. MCT oil undergoes a refinement process to leave only the desired length of fatty chains. The shortest fatty acid chain has 6 to 12 carbon atoms linked to a glycerol backbone. Long carbon chain means it is fat soluble, while a shorter carbon chain allows it to dissolve in water.
Being a medium length allows it to dissolve in both oil and water easily.
Carrier Oil: Why Do You Need It?
Basically, you need a carrier oil to thin out the super concentrated hemp extract that is used to make CBD oil products.
CBD, or cannabidiol, is extracted from the hemp plant in the form of either a broad spectrum or full spectrum extract. This extract is very thick, dark in color, and contains a very high amount of cannabinoids.
You cant just consume this raw form of extract. You need to dilute it to an amount that gives you a certain mg per mL of CBD. This is why you need a carrier oil – to thin out the product and make it easier to dose.
Because MCT oil is can be mass produced, it is also cheaper than other plant oils like hemp seed oil and olive oil. Unlike olive oil, medium- chain triglycerides will not go rancid if you leave it out too long. It is has a high percentage of saturated oil, which allows it to travel through skin and other fatty layers.
Using MCT oil as a carrier oil will allow you the freedom to choose between taking it by mouth, or by rubbing it on the sore spot via a CBD balm.
Best of Both Worlds
Related read: The Art of CBD Extraction
There are 2 ways to extract active compound from hemp leaves and flowers: using alcohol or oil. Both methods can draw out active CBD from the plants to give you a good quality product. To dilute the concentrated pure CBD into an effective dose, MCT is a good choice because it is one of the few oils that can carry both alcohol and oil-based CBD extracts.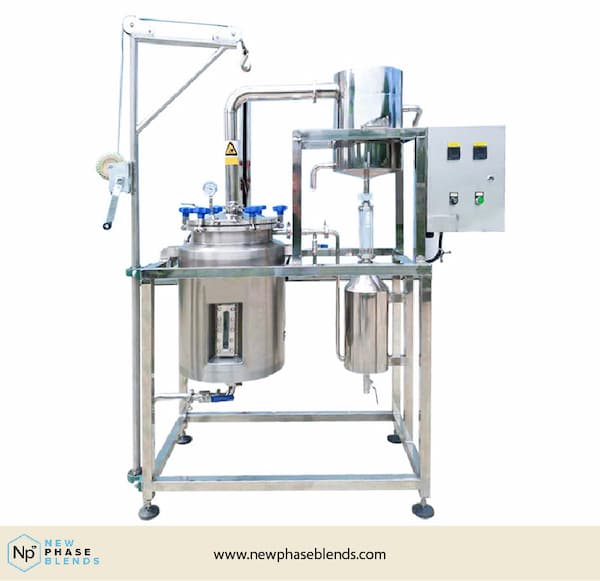 CBD tinctures are usually for oral use only, because the skin has a waterproof barrier that the alcohol cannot pass through. If you have a tincture, but you need to use it topically for topical relief, you will need a carrier oil that the skin can absorb.
Related: 2000mg CBD Oil
MCT oil offers the benefits of both worlds because you can use MCT orally or topically with some adjustments.
As an oral agent, MCT oil has no flavor. This might be a deciding factor if you are trying to dose a child who has sensory issues. Sometimes the flavor or texture may upset the child, and being able to hide the taste and texture in food can help you give medication easier.
Other oils, like olive oil or vegetable glycerin, have a smell or taste that may set off a child.
When you are unwell, you may not feel like eating, but your body needs energy to heal. Your body can use these medium-chain triglycerides as an energy source. It is also the oil of choice for epileptics who are doing the ketogenic diet. Taking MCT oil with your CBD product will give you the energy to recover quicker. 
CBD MCT Oil as a Carrier
There are many uses for CBD compounds. The popular ones are pain and anxiety, seizures and acne. When you are in pain, you want your medication to work quickly to give you relief. The body readily absorbs MCT oil when taken orally.
The chain is long enough that bacteria in the gut rejects it, but short enough to pass into the bloodstream before reaching the digestive tract. The length is perfect for CBD to work quickly instead of taking 1-2 hours. If you just want a local effect, your skin can absorb MCT oil, better when you massage to warm it up.
For acne, a study shows that MCT oil has an anti-inflammatory effect and can repair your skin's barrier. Bacteria growth and inflammation are common factors in acne, where bacterial feeding on clogged pores causes inflammation and redness.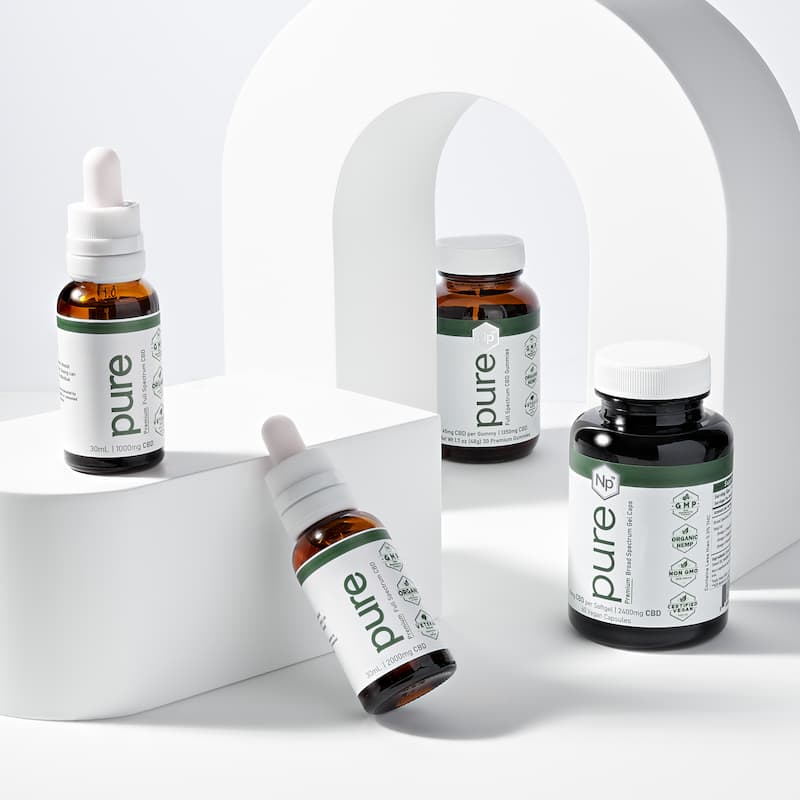 CBD is shown to normalize excessive sebum production by reducing the amount of sebocyte cells and how much oil it produces. Despite being an oil, they can reduce acne by actively reducing the inflammation and the amount of sebum the skin produces.
Why Use a Carrier Oil
While you can use pure CBD extract on its own, it is not a good idea.
It is hard to measure out the correct dose when it is concentration. Diluting pure extract into a carrier oil of your choice makes it easier to measure out the amount that you need. Plus, too much CBD can cause unpleasant side effects like lethargy, nausea and an upset stomach.
Carrier oils also dissolve the active cannabinoid compound so that the body can use it. For it to be effective, it has to travel through the bloodstream.
A good carrier should be able to help the CBD move around the body, hence carrier oils are usually plant based because it has fatty acid chains that can dissolve in both water and oil.
How to Make a CBD Tincture With CBD Oil
Making a CBD tincture with CBD oil is pretty straight forward. You'll need a 30mL tincture, or tincture of your choice, an appropriate dropper with dose markings on it, MCT oil, and a hemp extract of your choice.
Related: CBD Drops
Figure out how much total CBD you want in your tincture. For example, if you want 1000mg of CBD in it, put 1000mg worth of the extract in the tincture. then, fill up the remainder with MCT oil. Give it a shake, or stir. An even better way is to heat it up slightly (to about 110 degrees F) and slowly stir the oil. This will help evenly disperse everything.
That's it! You now have a CBD tincture with MCT oil as a carrier. Add some flavoring, if you want to.
Interested in trying CBD products, but confused on what to buy? Don't stress. Check out our popular CBD starter kit. This bundle comes with several different types of CBD products. Test the products out and determine which ones work best for you.
What is MCT Oil in CBD?
As discussed previously, the MCT oil in CBD is known as medium chain triglyceride oil. A common form of this is coconut oil. The oil is added to the CBD extract to help evenly distribute doses of CBD in a larger amount of fluid.
Discover: CBD Oil for Sleep by New Phase Blends
This makes drawing out the drops in your 1mL dropper much more easy, and accurate.
In Summary
MCT oil is used as a carrier oil in most CBD products. It thins out the thick hemp extract taken directly from the cannabis plants and makes it easier to work with, and easier to dose.
MCT oil is cheaper because there are many sources, and you can find it easily.
With medium length fatty acid chains, it can dissolve in oil and water easily.
Many studies use MCT oil as a carrier agent to test CBD effectiveness.
It does not need to be digested for quick action, and it works well as a topical agent.
MCT oil also has some anti-inflammatory properties, and can be used as a source of clean energy for your brain, too! Interesting, isn't it?
Related: What are CBD Gummies?
References
Acme Hardesty: https://www.acme-hardesty.com/
International Journal of Molecular Sciences: https://www.ncbi.nlm.nih.gov/
Molecules: https://www.ncbi.nlm.nih.gov/
Nutrition Issues in Gastroenterology: https://med.virginia.edu/