Many people are starting to use cannabis products for the purpose of helping them deal with things like chronic pain, or stress. We are now learning that there are a wide variety of cannabis products on the market, for example CBD oil vs medical marijuana. It's important to realize that not all cannabis products come in the same form, have the same laws that regulate them, or provide the same benefits.
In this article, we'll compare medical marijuana and CBD oil, so you know what you can expect out of each product.
TL;DR – The key differences between medical marijuana vs CBD oil is their THC level. Medical marijuana has high amounts of THC, which requires a medical use license in a vast majority of states. CBD oil contains almost no THC, and won't get you high. Hemp derived products are also federally legal, while medical marijuana is a controlled substance.

CBD Oil vs Medical Marijuana: How Are They Different?
There are some key features that are different between these two things that we're going to look at. For starters, the main different between CBD oil and medical marijuana is their THC content. Medical marijuana contains high amounts of THC, or tetrahydrocannabinol. This is a cannabinoid that gets you high.
Hemp derived CBD oil contains barely any THC. This means that CBD oil cannot get you high, and it also means that it is considered legal so long as the content of tetrahydrocannabinol doesn't exceed 0.3%.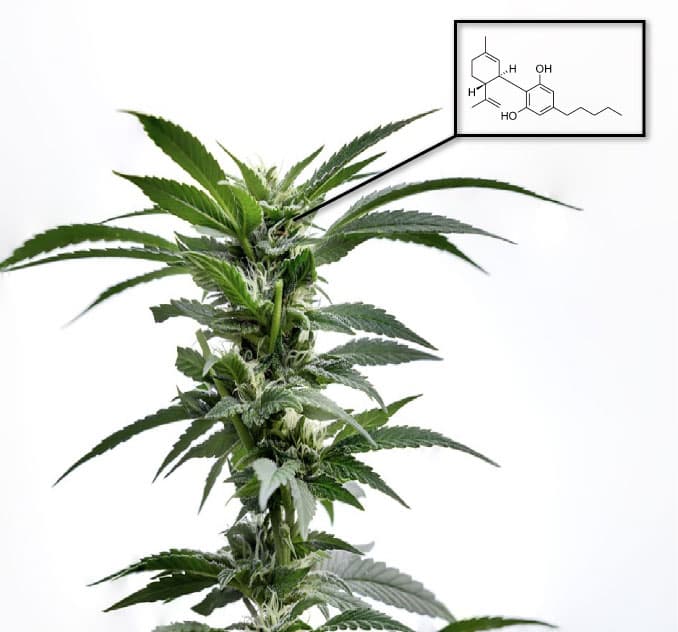 Cannabidiol (CBD) is a cannabinoid found within the cannabis plant (cannabis sativa, also known as hemp) that's extracted and isn't psychoactive. A cannabinoid is a plant chemical, and there are over 100 found within cannabis. THC is another example of a cannabinoid.
The two products tend to provide similar health benefits.
What is CBD oil?
Within the hemp plant, cannabis sativa, there are more than 100 chemicals in total. One of them is cannabidiol, or simply CBD. CBD oil is formed by extracting CBD from the plant and mixing it with a carrier, such as MCT oil.
It comes in the form of supplements, drinks, food, and bath products and is sold in health stores and online. CBD isn't psychoactive, meaning it doesn't produce a "high."
How CBD Oil Works
All cannabinoids, including CBD, work to act on the same receptors. When these receptors are targeted, you feel the effects of CBD. These include the CB1 and CB2 receptors that make up the endocannabinoid system.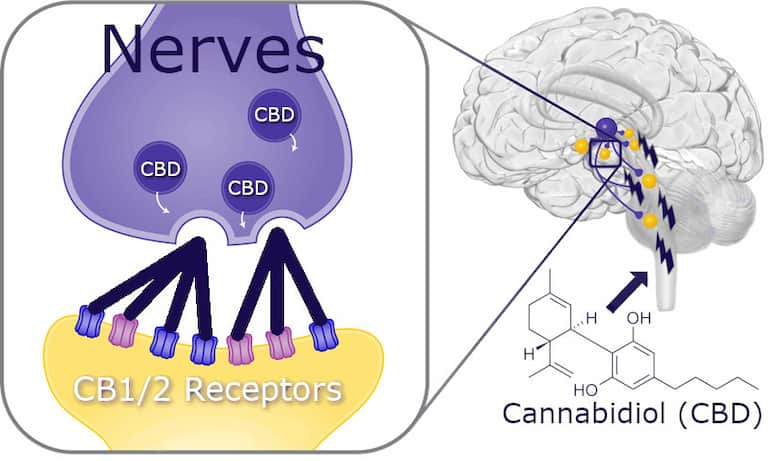 The CB1 receptors are found mainly within the brain. They're responsible for movement, pain, feelings, mental well-being, appetite, and memory. CB2 receptors are found generally within the immune system. They are involved in the management of inflammation and pain.
These receptors are why people taking CBD for back pain, as an example, are reporting such massive changes in the pain levels.
Benefits of CBD Oil
CBD oil has been found to be beneficial in helping to treat, manage, or recover from a whole host of issues, from pain to mental health conditions.
Research conducted in 2018 found these to include:
Arthritis and joint pain
Stress, anxiety, and depression
Migraines
Alzheimer's disease
Parkinson's disease
Epilepsy and seizures
Multiple Sclerosis (MS)
While classic pharmaceuticals have been found to help with pain, CBD oil is starting to become recognized as a more natural treatment method. This has led to its increase in popularity and use.
With regards to mental health, common medications such as benzodiazepines have been found to lead to addiction. CBD oil products, on the other hand, shows promise for treating anxiety and depression without containing addictive qualities.
Discover: CBD and Parkinson's
Is CBD Oil Legal?
While many states have legalized CBD for use, the laws aren't consistent across all states. Also, it's important to understand that there are different travel regulations regarding taking CBD along with you on flights.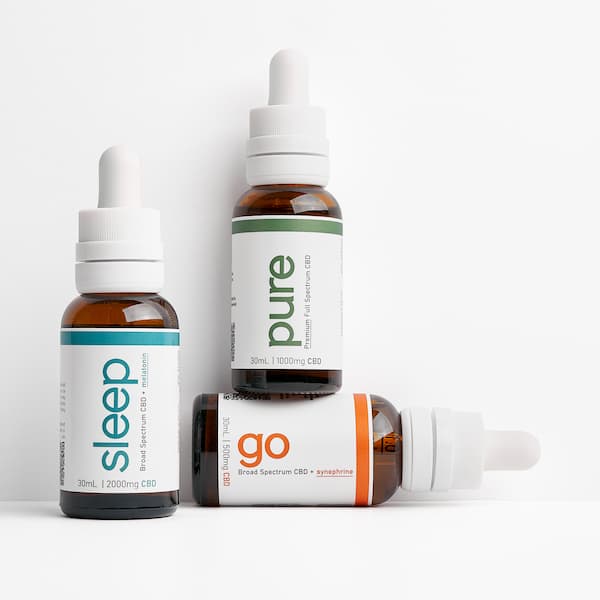 Most states have legalized CBD oil derived from hemp and other hemp-based products under the Farm Bill. As long as the CBD products contain less than 0.3% THC, they are good to go from a legal standpoint.
What is Medical Marijuana?
Medical marijuana involves using the marijuana plant compounds for the treatment of conditions and disorders, largely through the use of THC.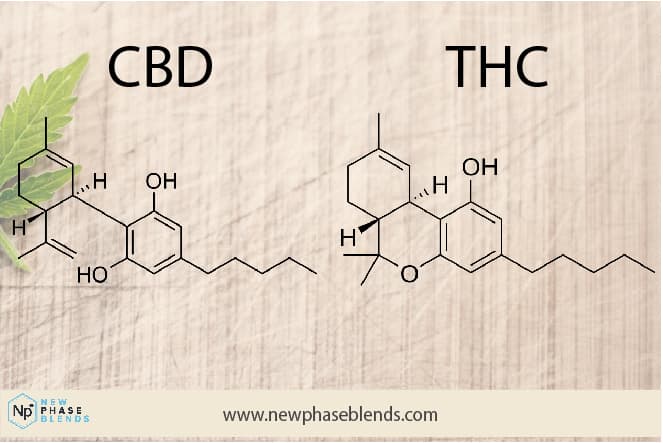 So, unlike CBD oil which comes from hemp, medical marijuana comes from (you guessed it) marijuana. While many make use of it for leisure, it's become a popular form of treatment for many health-related diseases.
Related read: Marijuana vs Hemp
CBD Oil With THC
Think of medical marijuana as CBD oil with THC in it. Medical Marijuana works by impacting the same receptors we spoke about earlier – the CB1 and 2 receptors. These receptors can also be triggered by THC, which medical marijuana has a lot of.
Benefits of Medical Marijuana
People report a lot of the same benefits from using medical marijuana as they do CBD oil. These include reduced chronic pain, improvements in mental health conditions, better sleep, and management of seizures.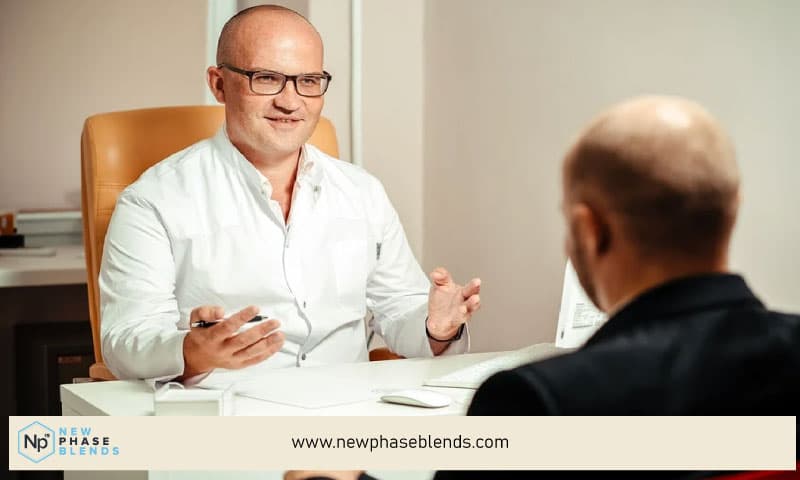 In addition, medical marijuana has started to take the place of opioids for treating pain. Since the opioid epidemic in the U.S. has become such a major issue, having an alternative that does result in the same level of addiction can be very useful.
This is especially true since opioids have been linked as a contributing factor in so many deaths.
Legal Status of Medical Marijuana
A surprising amount of states are allowing medical marijuana now days. Of all the states, 37 of them have passed marijuana for medical use. Which states allow medical marijuana?
Alaska
Alabama
Arizona
Arkansas
California
Colorado
Connecticut
Delaware
District of Columbia
Florida
Hawaii
Illinois
Louisiana
Maine
Maryland
Massachusetts
Michigan
Minnesota
Missouri
Montana
Nevada
New Hampshire
New Jersey
New Mexico
New York
North Dakota
Ohio
Oklahoma
Oregon
Pennsylvania
Rhode Island
South Dakota
Utah
Vermont
Virginia
Washington
West Virginia
Summary on Comparing Medical Marijuana vs CBD Oil
Here, we've discussed the differences between CBD oil vs medical marijuana. While both can be used to treat various medical conditions, the major difference comes down to THC content. There are also some differences regarding the legalities between the two.
CBD products have almost no THC, while marijuana products have a lot of THC. This is why marijuana products are controlled substances.
References
Cannabis and Cannabinoid Research: https://www.ncbi.nlm.nih.gov/pmc/articles/PMC6043845/