Due to the anxiety that comes with air travel, airplanes are among the best places where people can use CBD oil. Whether it's to ease anxiety before a flight or reduce the effects of jet lag, CBD oil can be useful for many people. While that sounds great, can you fly with CBD oil, and how much can you bring with you at a time?
TL;DR – The good news is that you can fly with CBD oil throughout the United States, so long as it contains less than 0.3% THC content. There may also be rules as to whether you can legally enter some international destinations with CBD oil.
What Does CBD Stand For? What is It?
CBD stands for cannabidiol. This plant chemical is found in cannabis. While it can be found in both marijuana and hemp, legal CBD products come from hemp because of the hemp plant's low THC content.
THC (tetrahydrocannabinol) is another plant chemical found in cannabis plants, and it well-known for its' ability to get people high when using it. However, CBD cannot get you high. It is not an intoxicating substance.
Many people use hemp-derived CBD items for the many benefits it might bring you like:
There are other reported benefits from people, but these are simply the most widely reported ones.
Why Bring CBD Oil?
CBD oil is useful for how it can help you stay calm and relaxed while flying. Air travel can be stressful, as it entails many uncertainties and can be tough for some people to manage. CBD oil is useful for managing anxiety in many people who travel.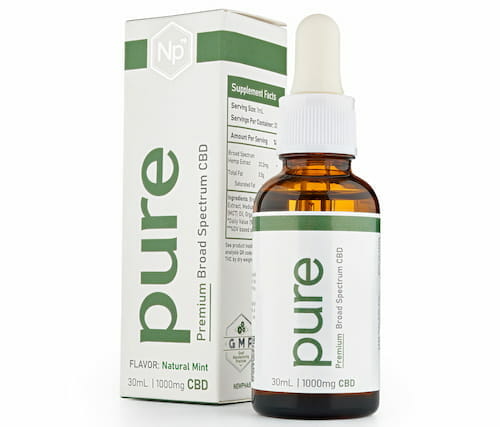 The Journal of the American Pharmacists Association writes that CBD oil can work well when used in a sublingual spray to manage anxiety. CBD drops are meant to be taken sublingually.
The value of CBD oil makes it ideal for air travel, but you must also ensure the CBD product you have is legal where you go. You'll likely have to bring your own CBD product with you when traveling, as stores at airport terminals will likely not carry any CBD products due to their legal grey areas.
What the TSA Says About Bringing CBD on Planes
 The Transportation Security Administration states that people can bring CBD oil on their carry-on bags and checked bags alike, provided the oil contains up to 0.3 percent THC on a dry weight level. Any CBD oil product that is made from hemp and has 0.3 percent THC or less, or has been approved by the FDA for use, can be brought on an airplane.
Federal law states that CBD oil and other marijuana or cannabis-infused products are illegal, but the Farm Bill of 2018 states that CBD oil products are safe provided they come from hemp and have very little THC (under 0.3% THC).
Since THC is a component that triggers the "high" people often feel from marijuana use, the need to keep the THC content low in the oil product is critical to ensuring it stays legal.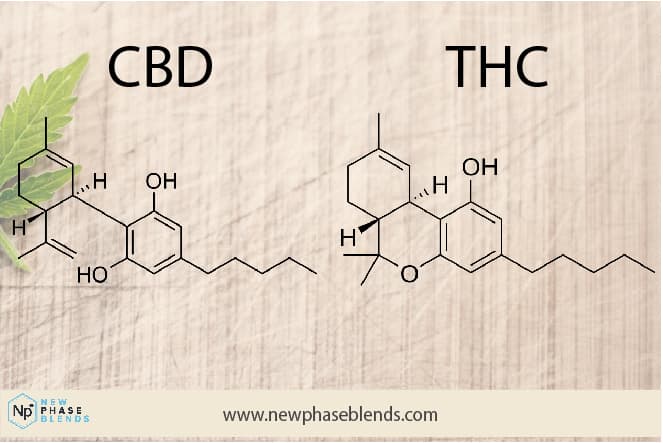 While medical marijuana could be brought on a plane, anyone who brings it would have to provide a document showing one can legally use it, plus that person would have to travel someplace where one can legally use it.
How Much CBD Can You Bring on a Plane?
The amount of CBD oil you can bring will also vary based on whether it's on a carry-on bag or checked bag. All liquids for a carry-on bag should be less than 3 ounces in quantity. Most CBD oil tinctures come in a 30mL, or 1 oz tincture, so this won't be a problem.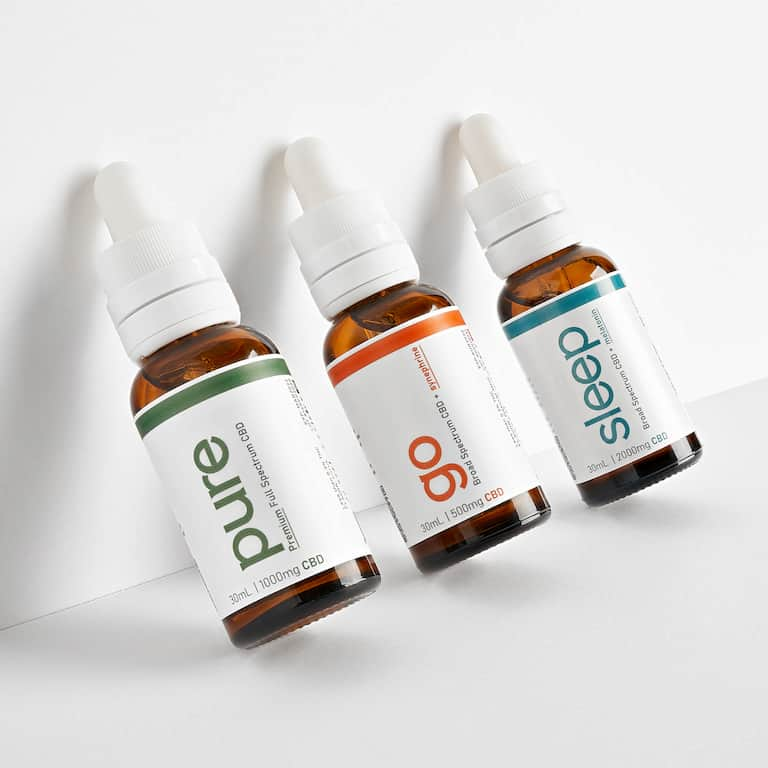 There are no maximums for how much CBD oil you can store in a checked bag. You would also have to ensure any CBD oil containers you bring in a carry-on bag are secured in a plastic container and that TSA agents can review the container at the security checkpoint before you enter the airport terminal.
The rule is similar to what you'd have to follow for any other liquids you bring in a carry-on bag.
Can You Bring a CBD Vape on a Plane?
CBD vapes, or any other vape for that matter, are allowed, but only in carry-on baggage. There is some sort of issue that happens at high altitudes in unpressurized compartments that may cause electronic smoking devices to explode, causing a fire.
You should also not use any CBD vape while on the plane. You need to find a designated smoking area at an airport, or go outside to use it.
Related: CBD Vape Pens for Anxiety
Review Legal Standards Before Flying
While CBD remains legal in the US, you must also review whether CBD oil and other CBD products are legal in whatever place you will travel to before bringing them on an airplane.
It may be illegal for you to use CBD products in some places, or there might be limits over what you can use.
Can You Fly on a Plane With CBD Oil Within the United States?
The World Population Review writes that as of May 2022, CBD products are legal in most states. But many states also have limits on what you can bring. For example, Idaho CBD laws require the CBD products to have 0.0% THC, which is less than the 0.3% standard the TSA abides by. On the other hand, Florida allows products at 0.3%, or less.
Related: Can You Bring Delta 8 Gummies on a Plane?
Double check state laws before taking CBD into that state.
Can You Fly With CBD Oil Outside the United States?
Each country where it is legal still has rules over what you can bring. Canada allows people to bring CBD oil with up to 0.3 percent THC, while Japan demands that CBD contains no THC whatsoever.
Many countries will not allow any CBD oil whatsoever, and you could be arrested if you possess it within those countries. For example, all CBD products are illegal in Venezuela, Ecuador, China, and Singapore.
For this reason, don't travel internationally with CBD. It's not worth getting in trouble for.
Third Party Testing Is Required
The best way to ensure your CBD oil is safe to bring on an airplane is to get a Certificate of Analysis. Certificate of Analysis or COA lists the analysis results of a CBD product that comes when something has been third party tested.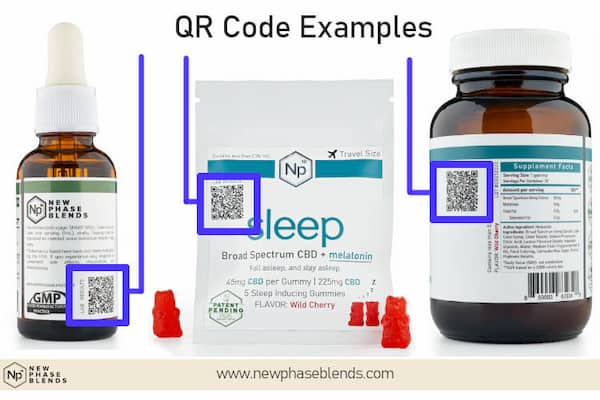 A COA will be assigned to each batch of CBD products that are tested through a third-party lab. The report includes details on the cannabinoid type in your oil, the weight percentage and concentration, and whether any pesticides or heavy metals are present.

Some products may include customized QR codes that customers can scan to review the COAs for these products. You can check the individual COA for your CBD oil to ensure the product you're bringing has the proper amount of THC and is legal to bring where you're traveling.
What About Flying With Other CBD Products?
You can always bring in other CBD products on a plane if you wish, including CBD gummies or CBD capsules. But the CBD must still be legal both where you are and where you will travel.
Summary – Flying on a Plane With CBD Explained
Be sure when planning your next flight that you know what you're getting into with your CBD oil. Check that your CBD oil is legal and has the proper amount of THC to ensure it is legal wherever you travel. Don't forget to pack it well so TSA agents can review it at the security checkpoint.
CBD oil can be helpful for anyone looking to relax or ease themselves before a flight, but make sure the oil is suitable for travel purposes.
References
Science Direct: https://www.sciencedirect.com/science/article/abs/pii/S154431911930514X
TSA: https://www.tsa.gov/travel/security-screening/whatcanibring/items/medical-marijuana