As you begin to dig into the world of CBD products, it won't take long before you are left with more questions than answers. This is quite common, don't worry. The CBD market is flooded with everything from CBD oils to CBD bath bombs. Deciding between the three main types, CBD isolate, broad-spectrum, and full-spectrum, can leave you scratching your head in indecision. Figuring out how to choose CBD oil can be downright frustrating.
But, don't worry. We're here to help point you in the right direction.
Aside from the massive range of CBD products available, there is also a ton of information out there about whether or not CBD can diagnose, treat, cure or prevent a serious medical condition.
This article will shed some light on choosing a CBD product. We'll explore the various forms and products available and whether the "miracle drug" and "potential benefits" claims from the CBD industry are valid. Always get a doctor's advice before taking any new supplement and read the conditions printed on every label.
Let's explore what many are saying about CBD products, and hopefully, you'll get enough insight to make choosing a CBD product an easy experience.
How to Choose CBD Oil
Choosing the best CBD product for your specific needs may boil down to a few deciding factors. Which method of CBD intake do you prefer tinctures, capsules, gummies, vapes, or lotions? Do you need CBD to help with a medical condition?
To help make your decision easier, consider the following five factors when looking for a CBD product:
Get to know the various forms of CBD products available from different CBD brands. Do you like gummies, capsules, or balm? Maybe you prefer CBD drops under your tongue?
Choose a reputable CBD product or brand that suits your lifestyle and needs.
Decide on a CBD extract that works best for you there are two popular spectrums and a third not-so-popular spectrum. We'll get into these later.
Find a CBD concentration that is suitable for your needs. Keep in mind there are different concentrations of CBD in various products from different companies. Not all products are created equal. Do your research to choose the right concentration of CBD.
Check how much THC is in the CBD.
Now that we've outlined the basics of choosing a CBD product let's address the factors that will make a CBD product right for you.
How to Choose CBD: Bioavailability and Onset Time
One of the major reasons for choosing a CBD product is bioavailability and onset time. Bioavailability refers to how your body reacts to the amount of CBD contained in the product. And how long the product will take before you feel the effects is called onset time. When it comes to the many hemp-derived CBD oil products available, these two factors can vary considerably.
For example, CBD tinctures are one of the quickest forms of CBD for bioavailability and onset time. Taken sublingually (or under the tongue), tinctures instantly work their way into the bloodstream, and the effects are felt almost immediately.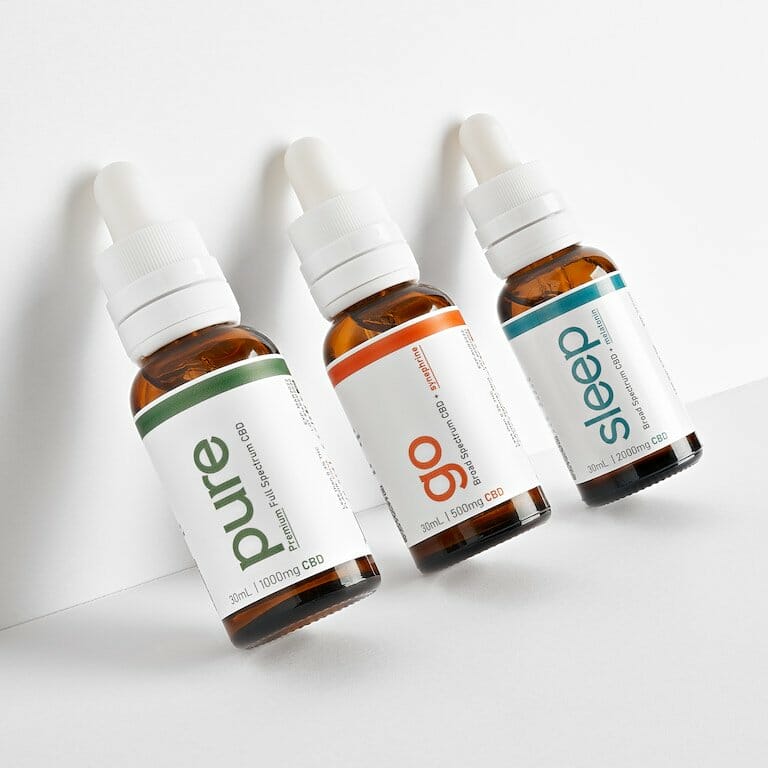 On the other hand, gummies and capsules have to enter the digestive system to eventually enter the liver, where the CBD makes its way into the bloodstream.
This can be a very lengthy process, and it depends on the individual's metabolism or if they have a full stomach.
Bioavailability of CBD
One of the main issues with CBD and bioavailability is based on CBD being an oil while the human body is mostly water especially the blood. And we all know that oil and water don't mix very well. Since CBD is an oil that can be easily absorbed into the fatty tissue of the human body, it becomes metabolized before it can start to work correctly.
To remedy this situation and increase the bioavailability of the CBD, it goes through a process called nanoemulsion. Nanoemulsion occurs when tiny amounts of CBD oil are covered in a microscopic casing, making them easily blend with water. In short, this process helps make CBD oil more compatible with the human body.
Onset Time of CBD
One of the primary factors that help create a quick onset time is how CBD enters your system. Inhaling CBD using a vape pen or taking a tincture is fast because it doesn't involve the digestive system.
If you consume CBD in the form of a gummy or a capsule, it goes through the digestive system. And as we've already illustrated, this is a lengthy process to begin with, and may take even longer based on the individual's metabolism or if food is in your system.
Let's take a look at the bioavailability and onset times of various CBD products:
Vaping Bioavability is high. Onset time is fast.
Capsules Bioavailability is slow to medium-slow. Onset time is medium.
Tinctures Bioavailability is medium. Onset time is fast
Edibles (gummies candies) Bioavailibty is low. Onset time is medium.
Topicals (lotions, salves, and creams) Bioavailability is low. Onset time is fast.
These are just average bioavailability and onset figures. More research is needed to fully explore the bioavailability and onset time of the various methods of taking CBD. One thing to consider is that results for bioavailability and onset times will vary from person to person.
That is what makes CBD such a highly personal experience!
Full Spectrum, Broad Spectrum CBD Oil, and CBD Isolate
CBD comes in three primary forms, full-spectrum CBD, broad-spectrum CBD, and CBD Isolate. Each one is a CBD extract from the hemp plant, but each delivers a different CBD version to the system. Understanding what each form does is essential when finding the right CBD product for you.
One thing to consider is that full-spectrum and broad-spectrum hemp products contain the THC compound.
THC (Tetrahydrocannabinol) and CBD are both cannabinoids found in hemp products, but THC is the psychoactive compound that gives a person the sensation of feeling "high.
However, the federal government legally only allows CBD products to contain levels of THC at 0.3% or less. This means if you take a full spectrum or broad-spectrum CBD product, there isn't enough THC to make you high. If you have to take a drug test, there isn't enough THC to show up.
Some shy away from THC even if they aren't going for a drug test because they want a CBD isolate product. CBD isolate differs from full-spectrum and broad-spectrum because it contains no THC at all.
However, full-spectrum contains up to 0.3% THC while broad-spectrum contains trace amounts of THC that near 0.0%.
While some consider CBD isolate the purest form of CBD, others swear that full-spectrum offers all that the plant has to offer to make a complete CBD experience. This is referred to as the "entourage effect." All of the compounds contained in the plant are used, including all of the cannabinoids, terpenes, and flavanoids, creating a potent CBD oil experience.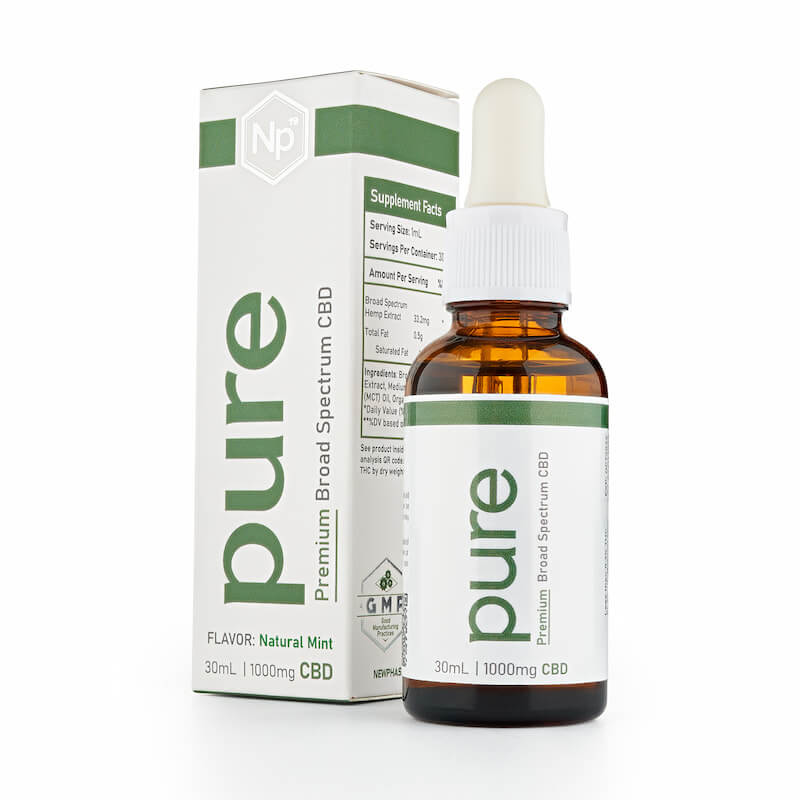 Each of these main types of CBD has its own unique set of advantages and results. Whichever type you choose will be based on your lifestyle, your daily routine, or if you want a low-dose CBD product or one with higher potency.
Deciding on if you want only pure CBD such as CBD isolate or you prefer the other cannabinoids in a broad or full-spectrum product might be a good place to start when choosing CBD oils. New Phase Blends is here to help you with that decision.
We carry a wide range of CBD products to suit every lifestyle.
How to Choose CBD Products: Lifestyle Considerations
How, when, and where you take CBD plays a big part in which hemp-derived CBD products you'll choose. Do you prefer your product to act faster, or do you like to take a product more discreetly? Do you want a product that you can keep in your bedside drawer or medicine cabinet, or do you prefer a product you can pour onto food?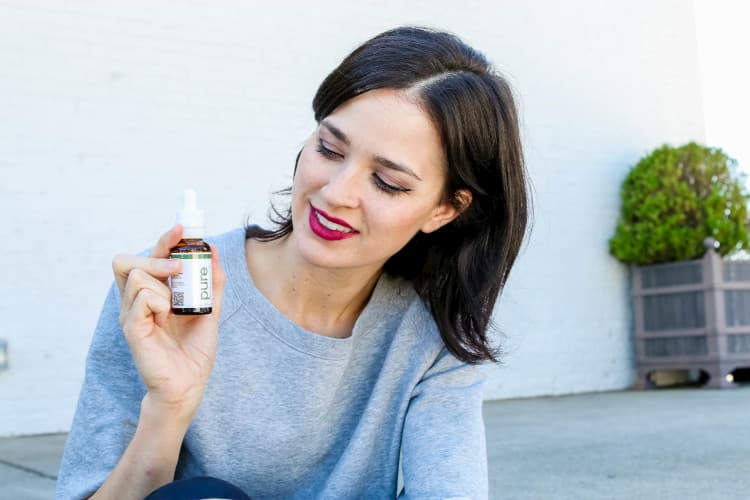 Knowing the answer to these questions make choosing the product much more straightforward. For example, placing a few drops from a tincture into your food helps hide the CBD oil's earthy taste, making it easier to digest but offering a good dose at one time.
Pouring a CBD oil bath bomb into a warm bath will only give you a minimum effective CBD supply, not a higher potency dose.
Also, consider when you will be taking your CBD. Some products are designed to give you a better night's sleep and won't be ideal for day use. While other products on the market are meant to help keep you calm before a stressful event like public speaking or traveling on a long journey
Deciding on CBD Gummies, CBD Tincture, CBD Topicals, or CBD Capsules
With so many hemp-derived CBD products on the market, each offers a different way to use it. If you want to treat a sore leg, a topical cream might be the best method. If you are trying to calm an anxious mind, then perhaps a gummy or capsule that can release CBD over a more extended period might make more sense.
CBD Serving Size Considerations
If you want the exact same serving size of CBD, then a capsule or gummy is your best bet. A capsule or gummy contains the same amount of CBD each and every time. It makes a perfect CBD serving for those who can't be bothered to calculate dosage but want the same amount regularly.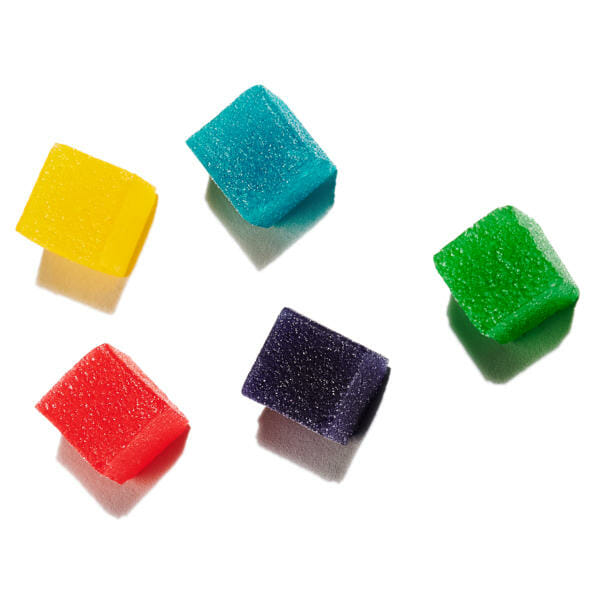 However, if you're not too bothered about the amount of CBD, then a tincture might be more suitable. Even vaping and topicals don't always provide the same amount of CBD each time. You could apply the lotion too thickly or thinly or inhale different amounts of vape smoke.
Quality Control of Your CBD Product
If you've been asking yourself, "which CBD product is right for me?" and haven't found the perfect match for what you need, then here are a few things you can look for before purchasing or taking CBD. Companies can make many claims about the hemp-derived CBD products they sell, but when it comes to your general health, you want to first look at quality.
Determining which CBD oil product can be confusing, but the quality of CBD is something that can be relied on. The best way to assess the quality of the CBD oil product you are purchasing is to look for a company that offers third-party lab reports.
These lab reports are carried out by an independent third party that provides the lab results for each company's products. These reports are crucial, from the source of hemp used to an ingredients list to potency. Without them, it won't be easy to maintain quality control and transparency of the company, their practices, and their products to their customers.
One other thing to consider is the ingredients used to make the products. Are the capsules vegan? Is hemp organic? Are there any artificial ingredients or harsh chemicals added to the product? With a COA (Certificate of Analysis), all important product information is listed.
Simply scan the QR code located on the product label or from the product page to access it.
New Phase Blends uses only the finest organic hemp material to make all of our CBD products. From CBD oils, capsules, gummies, lotions, bath bombs, and more, we use all-natural ingredients with third-party lab reports and offer a COA with each product.
This way, you know you're getting a quality CBD oil.
Final Thoughts On Finding The Right CBD Products
Choosing a CBD product that is the right for you is a highly personal experience, especially if you use CBD oil for a specific health condition.
Avoid companies making bold claims about their products being able to treat, cure or prevent a disease, and stick to companies that offer transparency of their company to their customers. Read customer reviews and do your research on the company and the products.

There are so many products available today with varying levels of potency, strength, and CBD forms. Do you want a more well-rounded experience with a full-spectrum product, or would you rather avoid THC and stick to a CBD isolate product because it is considered the purest form of CBD? With tons of CBD products on the market today, you'll be sure to find something to suit your needs.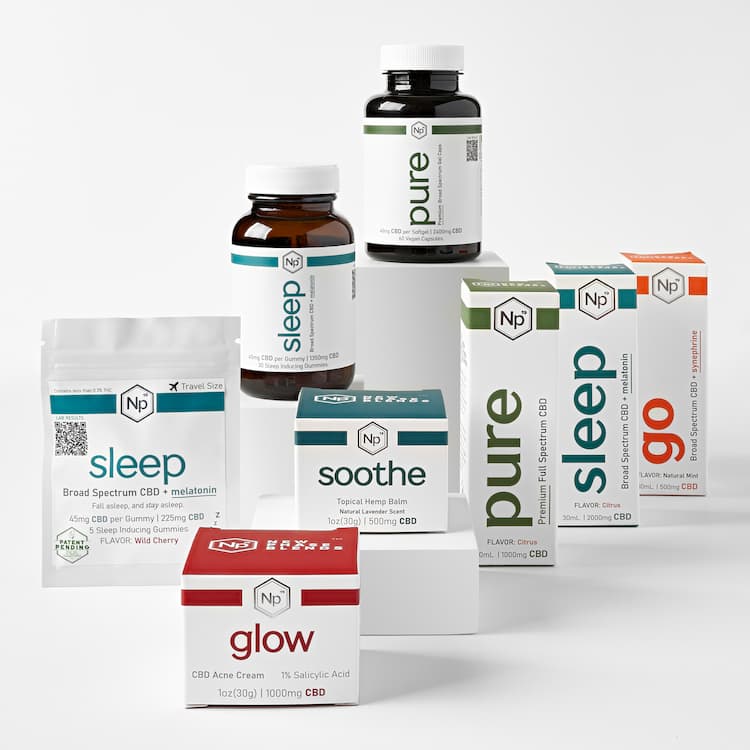 Consult a doctor before taking CBD oil products for any health-related condition. And when you are ready to take CBD, contact New Phase Blends today, and we'll give you all the information you need so you can make an informed decision for the best products for your needs.