Pain relief is one of the most common uses for CBD products on the planet, but with literally hundreds of brands, selecting a good CBD oil for joint pain can feel overwhelming. Through personal experience, Joint pain relief is one of the most common uses for CBD products on the planet. But with literally hundreds of brands, selecting the best CBD oil for joint pain can feel overwhelming.
From vastly disparate CBD concentrations to pricing, the product variety is incredible. There's a good chance you've tried it already: according to a Gallup poll in August of 2019, about 14% of Americans report using CBD oil, and the number one reason is to relieve pain.
Let's take a look.
CBD for Arthritis Sufferers
The most common joint pain is associated with arthritis. Keep in mind that this condition is more than just rheumatoid arthritis; there are over 100 different types of arthritis! The five most common types are:
Osteoarthritis
Rheumatoid Arthritis
Psoriatic Arthritis
Gout
Lupus
Something all of them have in common is pain. Another commonality is that arthritis affects the joints, no matter what type you're suffering from.
The main arthritis symptoms are pain, redness, swelling, tenderness, and stiffness of the joints.
Prescribed medications are not always effective and the chemicals in them can wreak havoc on the system. Academic research institutions have found substantial evidence that CBD isolates and other CBD products with minimal THC are effective pain relievers for joint pain and inflammation.
Rheumatoid Arthritis
People suffering from rheumatoid arthritis who are looking for pain relief to combat this often turn to full-spectrum CBD oil for pain management.
Both full-spectrum CBD oil and broad-spectrum CBD products can significantly relieve inflammatory arthritis pain.
And while joint pain is the universal component, these conditions do not all act alike. In addition, people experience arthritis pain and respond to treatment in different ways.
As a result, it is highly unlikely that there is a single CBD oil that works perfectly for all people, with all types of arthritis.
There is also no way to know how many mg of CBD oils you will need to manage the pain, or what type of CBD product is best for you. You may even prefer topical CBD over taking CBD internally. The therapeutic and pharmacologic efficacy of quality CBD products depends on the person.
It is best for you to take note of your pain-related behaviors and try a full-spectrum CBD product to see just how it works for you.
As long as you check with your healthcare practitioner first, taking CBD is relatively safe.
Clinical Research on Joint Pain and CBD
Animal studies have suggested that CBD oil has pain-relieving and anti-inflammatory properties, but quality studies in humans have not been conducted yet.
Anecdotally, I use a 1000mg salve on my wrist before working out. I have a screw connecting two pieces of my scaphoid bone that a bone graph is deteriorating around.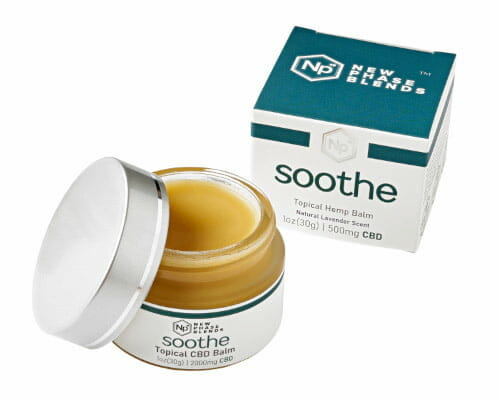 The salve gives me noticeable pain relief.
It brings my chronic pain from a seven (intense/distracting pain) down to a two (barely noticeable) when I'm having flare-ups, like before a storm (a barometric pressure drops, which is a common cause of arthritic pain).
The outcomes of the animal study mentioned above indicate that transdermal cannabidiol reduces inflammation. Researchers observed a reduction in inflammation and hypersensitivity. Transdermal administration of CBD provided good blood absorption due to avoidance of first-pass metabolism encountered by orally administered drugs.
In other words, topical application of CBD salve works wonders for pain relief! If you're suffering from pain and nerve damage, it is well worth a try!
Is CBD Safe?
Research evaluating the safety of CBD is underway. However, we know very little at this point. So far, no serious safety concerns have arisen with moderate doses of CBD oil.
The World Health Organization has actually issued a statement that calls CBD safe for use. This seems to be the general consensus across numerous organizations, so far.
Interactions of CBD and Medications
A word of caution though: bear in mind that CBD may interact with medications. Some of these prescription drugs are commonly taken by people with arthritis. Talk to your doctor before trying CBD if you take any of the following:
corticosteroids (such as prednisone)
tofacitinib (Xeljanz)
naproxen (Aleve)
celecoxib (Celebrex)
tramadol (Ultram)
certain antidepressants, including:
amitriptyline (Elavil)
citalopram (Celexa)
fluoxetine (Prozac)
mirtazapine (Remeron)
paroxetine (Paxil)
sertraline (Zoloft)
and certain medications for fibromyalgia, including:
gabapentin (Neurontin)
pregabalin (Lyrica)
The easiest thing you can do is just talk to your doctor before using CBD, if you are worried about an interaction between using CBD oil for joint pain and certain medications you are currently taking.
Methods of Using CBD
Finding out how to use CBD is very simple. The most common forms are sublingual, transdermal, edibles, or inhalation (vape / smoke). A good CBD oil for joint pain deploys in one of these ways. Let's break them down:
Sublingual CBD
The sublingual vein is located under the tongue. Sublingual or buccal forms of drugs have their advantages. Because the medication absorbs quickly, these types of administration can be important when you need the drug to work right away. If you're suffering from chronic pain, speed of delivery will be important!

The medication penetrates the mucus membrane over the vein, depositing the active ingredient directly into the bloodstream. Consider sublingual CBD for fast results.
Topical

CBD Items
Topical CBD use avoids the first-pass effect of metabolism associated with the edible route. Therefore, transdermal administration allows for improved bioavailability (since it's not broken down in the digestive tract).
This method provides a painless method of drug delivery, with the added benefit of providing a constant and consistent therapeutic dosage over a predetermined time period. All in all, this is a great way to tackle arthritis pain!
Gummies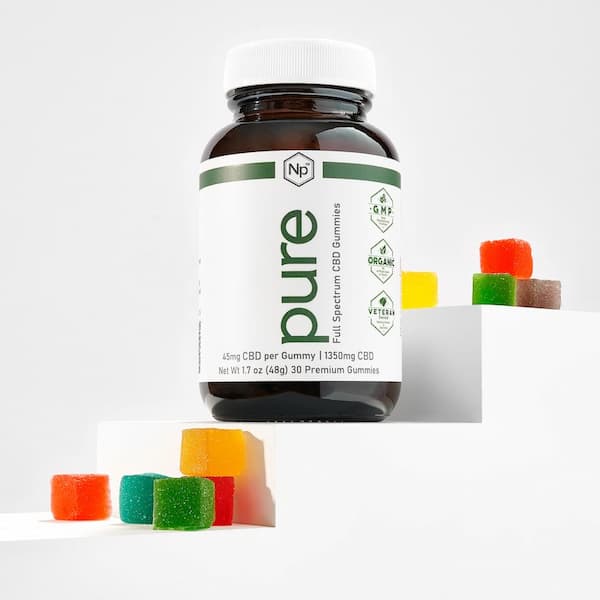 Gummies are a safe and convenient way to administer a full-body application for pain relief. They are easy to transport and can be a tasty snack. The downside is that the drug is absorbed from the GI tract into the liver where CBD is metabolized. This means it takes a little bit longer to work (roughly 30-45 mins, or so).
CBD Pills for Pain
Many people enjoy taking a CBD pill for pain relief, or capsule, or similar form of CBD that you can just swallow with water.
They are simple to use, easy to store, and there is no dosing required. One pill is usually one serving. That's all there is to it.
Vaping CBD and Smoking
This form is typically used with medical marijuana or by vaping CBD oil. However, due to potential irritation of the respiratory system, inhalation of CBD products would not be my first choice. Even so, inhalation offers increased bioavailability compared to edibles, and works faster, too.
With all of the negative news and talk surrounding unsafe vape cartridges around, we choose to stay away from this form, for now.
Popular CBD Oils for Joint Discomfort Relief
If you haven't already noticed, New Phase Blends is all about offering real relief, through the best organic CBD oil available.
Experiencing nagging joint pain that won't go away? Try our 'pure' CBD oil or 'soothe' CBD balm product line. The pure can be taking by mouth, and the soothe can be applied directly onto the area that has discomfort.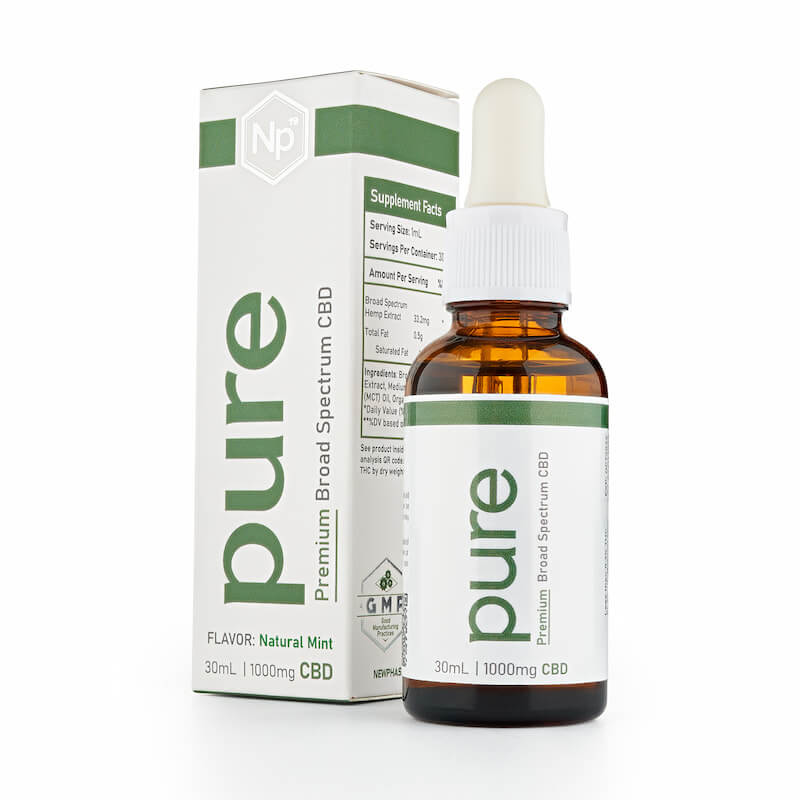 Enjoy 15% off your order of 'pure' CBD drops by entering coupon code pure15 at checkout!
Enjoy 15% off your order of 'soothe' CBD balm by entering coupon code soothe15 at checkout!
Everything is made with organic hemp so you can get the most out of your oil, balm, gummies, or whatever else you end up buying.
Our CBD-rich hemp extract contains MANY different cannabinoids like CBG, CBN, CBD, and CBC. While CBD is great, there is much more to hemp than just this one compound.
How to Find The Best CBD Oil Products
Finding the best CBD oil products isn't hard, but there is good reason to be a cautious shopper. CBD products are largely unregulated in the U.S. market. Independent testing has shown mislabeling and a lack of quality control.
The biggest issues are the strength of CBD products (significantly more or less than the label says), the presence of undeclared THC, and contamination with pesticides, metals, and solvents. To find a great CBD oil for joint pain, I look for the following:
It has to conform to Good Manufacturing Practices established by the FDA

A certificate of analysis from an independent lab that uses validated standardized testing methods approved by the American Herbal Pharmacopoeia (AHP), the U.S. Pharmacopeia (USP), or the Association of Official Agricultural Chemists (AOAC)
Products manufactured in the U.S.
Is the company subject to a Food and Drug Administration (FDA) warning letter
The dosage needed to relieve pain and inflammation
You may be tempted to try medical cannabis or medical marijuana to relieve pain, but don't want the well-known side effects associated with the cannabis plant. Instead, why not look at marijuana-derived CBD products.
Broad-spectrum CBD oil typically contains near zero THC, and full-spectrum CBD oil contains 0.3% of THC. Therefore, you won't have the undesired side effects if you still to hemp-derived CBD products.
Good Manufacturing Practices
Good Manufacturing Practice (GMP) is a system for ensuring that products are consistently produced and controlled according to quality standards. It is designed to minimize the risks involved in any pharmaceutical production that cannot be eliminated through testing the final product.
A well-made CBD product will absolutely conform to these drug administration standards. The GMP labeling will be on the product packaging, as such:
This designation overs all aspects of production from the starting materials, premises, and equipment to the training and personal hygiene of staff. Detailed written procedures are essential for each process that could affect the quality of the finished product.
There must be strict sourcing guidelines, and systems to provide documented proof that correct procedures are consistently followed at each step in the manufacturing process.
This occurs every time a product is made. Whether it is CBD cream, full-spectrum hemp extract, CBD oils, or any of the other nonprescription CBD products.
Third-Party Lab Testing
Related article: How to Read a Certificate of Analysis
Anyone can claim his or her product contains what is advertised, but how would you know? Confirmation of product claims, such as active ingredients and chemical content, is essential when buying something that will go into your body.
A third-party lab will be employed by any producer attempting to make the best CBD oil for joint pain. They will test each batch of products for:
Purity
CBD content
Cannabinoid profile
These values will be easily confirmed by scanning the QR code on the product with a smartphone. They should look like this:
American Made
Buying a US-made product like CBD isolate is important for several reasons. An American product will conform to all federal legal standards regarding THC concentration.
American products will be more likely to maintain GMP standards outlined by the Food and Drug Administration (look for GMP on the packaging). American companies will be based in the US, so if you have product questions, finding a company rep should be easy.
Finally, American products will have COA's (certificates of analysis) from licensed American companies; this makes third-party testing much easier to confirm.
So if you're in the market for CBD items, making sure it's from America is an excellent first step. New Phase Blends is as homegrown as it gets; it is made in America by American Veterans.
Watch Out For FDA Warning Letters
When the FDA finds that a manufacturer has significantly violated FDA regulations, the FDA notifies the manufacturer. This notification is often in the form of a Warning Letter.
The Warning Letter identifies the violation, such as poor manufacturing practices, problems with claims for what a product can do, or incorrect directions for use.
The letter also makes clear that the company must correct the problem and provides directions and a time frame for the company to inform the FDA of its plans for correction. FDA then checks to ensure that the company's corrections are adequate.
Well-ran CBD companies will not be found on this list.
CBD Dosage Guide
In addition to considering if it actually works, there is also the matter of dosage. It is likely that useful amounts vary from person to person and from ailment to ailment.
As previously mentioned, CBD oils react differently in different people. Like our genes, receptors in the brain and other areas that CBD binds to are unique to an individual and lead to variable results.
The best CBD oil for joint pain will be strong enough to work without breaking your bank account. The same applies to using CBD oil for rheumatoid arthritis pain.
Related article: How Many CBD Gummies Should I Eat?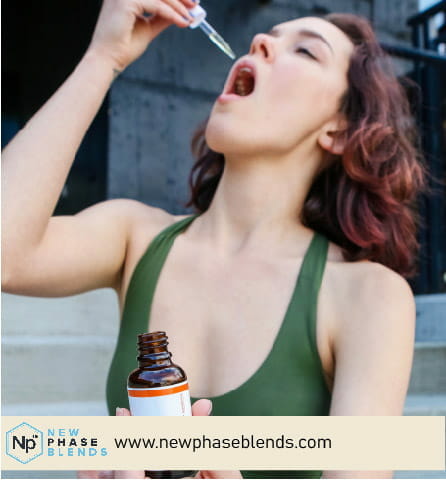 My personal experience has shown that I need a fairly concentrated amount of CBD products to manage my pain. A 1,000mg strength tincture allows me to function at essentially 100%. I've tried both more and less. A 500mg of CBD oil was nearly unnoticeable.
A 1,500mg formulation worked great, but was price prohibitive and no more effective than 1,000mg.
If you're trying out CBD for arthritis, it is best to start with a low dose of CBD oil, check if it relieves your arthritis pain, and then increase the dose if needed.
While 500 mg of CBD may be effective for one person, another person may need a bit more to find relief for a painful joint.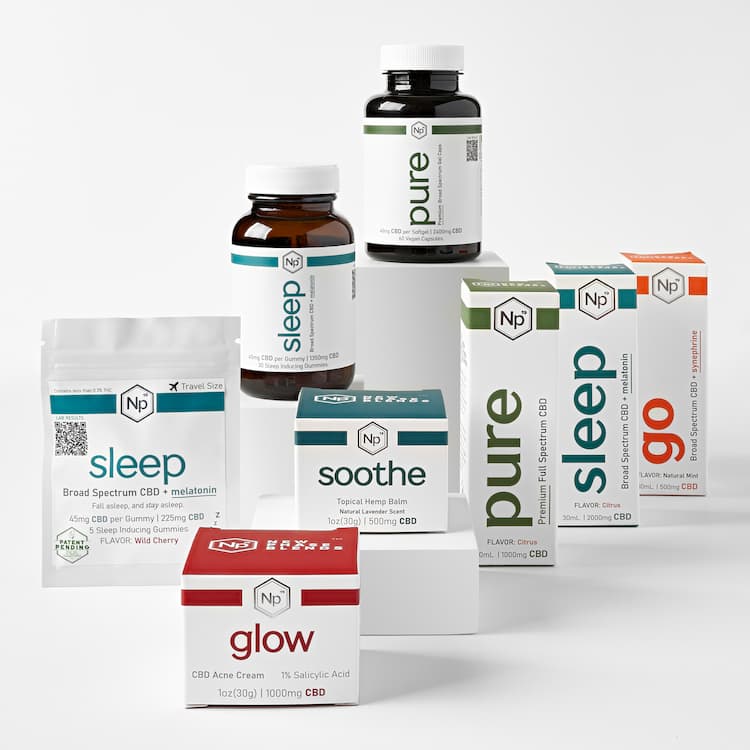 The same goes for topical CBD. You can use topical CBD products and find great relief from a tiny CBD dosage, or you could need a larger quantity before the CBD affects give relief.
Summary
If you are suffering from joint pain, there is strong evidence that a CBD product like full-spectrum CBD oil could help you manage the pain more effectively.
That said, ALWAYS consult your healthcare professional before you either start a new or discard an old, medication. There might be reasons like potential side effects through mixing medications, your practitioner has not already recommended it.
CBD oil may be an excellent solution for chronic pain for most, but you may have health conditions that would require special care with CBD products.

CBD products like broad-spectrum CBD oil and full-spectrum CBD oil can help with chronic pain management, inflammatory arthritis, and are even known to improve overall health, and it may even help boost the immune system due to its anti-inflammatory and anti-anxiety properties.
It can be an excellent addition to a healthy lifestyle! I am confident that by following the recommendations in this article, you will find the best CBD for arthritis pain.
References
European Journal of Pain: https://www.ncbi.nlm.nih.gov/pmc/articles/PMC4851925/
Food and Drug Administration: https://www.fda.gov/inspections-compliance-enforcement-and-criminal-investigations/compliance-actions-and-activities/warning-letters
Osteoarthritis and Cartilage: https://www.oarsijournal.com/article/S1063-4584(18)30167-5/pdf
Therapeutics and Clinical Risk Management: https://www.ncbi.nlm.nih.gov/pmc/articles/PMC2503660/