CBD oil can help to remedy quite a wide range of health conditions. Many CBD users report that CBD oil treatments are as effective as conventional medical treatments. While that sounds great, what does CBD oil treat? What does CBD help with?
Before we get into the article, I need to mention something. The FDA has not authorized CBD, or cannabidiol, for use as a dietary supplement. This means that medical claims in regards to what CBD oil can treat are not allowed to be made, for legal reasons.
For this reason, this article will contain anecdotes from CBD users, and collections of reports from people who have used CBD oil. We will use these to show what they used CBD oil to treat.
Now, let's take a look at some of the conditions that can benefit from CBD oil.

What Can CBD Help With?
If you don't already know, CBD stands for cannabidiol, and it's one of several beneficial plant chemicals within cannabis. However, the Food and Drug Administration will not let companies make health claims on cannabidiol, or CBD, or products that contain CBD.
That said, users have left reports and reviews that they felt CBD helped with things like pain, inflammation, anxiety, and trouble sleeping. While there are some studies that back these claims, it is still not technically legal for an organization to say "CBD will help with such and such."
Let's go over some of the reviews that people left about the different discomforts CBD helped them with, according to their reviews.
Insomnia and Anxiety
The link between CBD oil and anxiety is becoming clearer. Ongoing research shows that many experiencing stress and anxiety benefit from CBD oil. Scientists are always cautious when it comes to making claims that CBD oil "treats" a medical condition.
What certain reports do say about CBD oil is that it has "potential" as a treatment for anxiety. More research is required when it comes to treating anxiety disorders with CBD oil. It is not clear what dosage is required. But, early indications are that CBD has the ability to reduce symptoms of anxiety.
CBD Oil and Inflammatory Issues
Inflammatory disease is a common indicator that something is wrong with the body. The most common medical condition that many think of as an inflammatory disease is arthritis. Did you know, though, that there are well over 100 different types of arthritis. It is a common condition.
At the moment, arthritis is treated (largely) with non-steroidal anti-inflammatory drugs (NSAIDs). The downside of NSAIDs is their side effects. For instance, they are related to digestive disorders and an increased risk of stomach ulcers. That is why patients with arthritis are often also prescribed acid blockers when taking NSAIDs.
CBD oil shows a lot of promise when it comes to the fight against inflammatory disease.
It is worth noting that arthritis is not the only inflammatory disease that may benefit from the use of CBD oil. Inflammation of the prostate (prostatitis) is another medical condition that could possibly benefit from CBD oil. In a recent study, 57% of clinical participants reported that they noticed a reduction in symptoms and pain.
Can CBD Oil Help to Reduce Diabetic Conditions?
Diabetes is a complex medical condition. Although there are common symptoms of diabetes that many of us talk about, there are other less common signs that are less well discussed.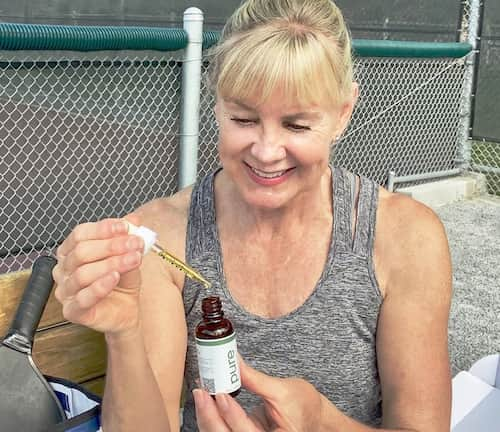 Reduced circulation is associated with diabetes. In a worst-case scenario, the end result is cardiovascular disease. More commonly, patients living with diabetes notice poor circulation in their extremities. This can range from cold hands and fingers to numbness in the feet.
Can CBD oil help reduce the symptoms of poor circulation associated with diabetes? It is another aspect that scientists are looking into.
Once again, reduced poor circulation and cardio-vascular are treatable. But, the treatments use can cause side effects including coughing. If a treatment or remedy could be found that did not involve any side effects, it would benefit the patient.
Sleeping Trouble and CBD Use
Equally, CBD oil has shown potential when it comes to managing insomnia. As insomnia is often linked to both anxiety and depression, it could be that CBD oil will one day be a helpful tool when it comes to managing insomnia.
If you struggle with severe sleep issues, CBD alone is not very likely to help much. Sure, it may calm you, or reduce some stress, but it won't help you sleep. Did you know that cannabidiol on its' own is a rather poor sleep aid?
Look into CBD and melatonin combinations to tackle your sleep issues. This specially formulated mixture was invented by the owner of New Phase Blends, Dale Hewett, and retains a patent-pending status for use as a sleep aid.
Few over the counter products work as good as this does at helping you get better sleep
What Does CBD Do For You?
Well, it depends. From person to person, CBD effects may very. The effects of CBD oil do not include intoxication, euphoria, or any other feelings of being high. What people widely report, is that CBD oil will relax them some, and bring about a mild sense of calmness.
What Does CBD Help With?
According to several studies and reports, CBD helps with things like pain, inflammatory issues, and anxiety. You'll have to try CBD yourself, and come to your own conclusion, though. If you do decide to give it a try, look for companies who do third party testing, and give money back guarantees on their products.
A third party lab test is crucial, because they can guarantee a product is 100% real CBD, and that it contains under the legal amount of THC in it (which is under 0.3%).
Do You Need a Prescription for CBD Oil?
At this time, CBD oil is not available as a prescription, except under one product known as Epidiolex (for treating seizures). CBD products can be found in several locations.
In the US in particular, scientists are investigating a little bit more if CBD oil can help to manage other forms of epilepsy. If it proves that CBD oil is useful as a tool for managing seizures, it would be a game-changer for people living with epilepsy.
Drugs treating for the treatment of epilepsy have serious side effects. The range of side effects includes everything from lethargy to hair loss.
As scientists learn more about CBD oil and its many benefits, it is becoming increasingly likely that we will see it in a form of prescription medication in the not-too-distant future.
In the meantime, if you are living with a condition you think could benefit from CBD oil, there is no reason why you should not try it. As always, it is important to use a quality CBD oil such as items found at the New Phase Blends website.
Can I Take CBD Oil Orally?
One of the best things about CBD oil is that you can digest it in a variety of ways, which means there are a lot of different CBD products out there.
If you find taking tablets and capsules hard, you can place CBD drops under your tongue. From there, the CBD is absorbed by the bloodstream, where it can begin to get to work.
CBD oil is also available in capsules. To gain the most benefit from CBD oil capsules, it is best to take them first thing in the morning before you have anything to eat. Leave them to be absorbed by the body for about 30 minutes and then enjoy your breakfast.
CBD oil seems to be just effective when used as a topical remedy. When you experience arthritis or pain in a particular, try applying CBD oil, or a great CBD balm, over the area. The CBD oil is absorbed by the skin and bloodstream. It can now go to work reducing both inflammation and pain.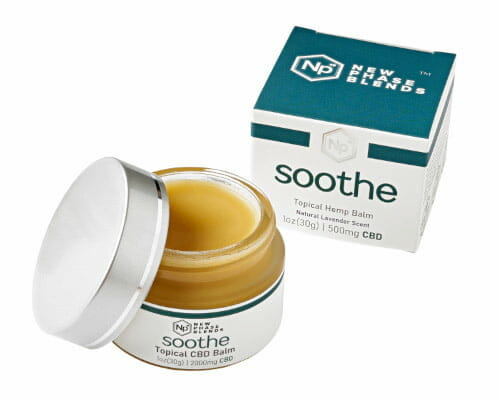 As a matter of fact, CBD oil is one of the few natural remedies that appear to manage both pain and inflammation equally well.
Can CBD Oil Treat My Dog's Problems?
Yes, it can. Veterinarians all over the US recognize the use of CBD oil for dogs.
Our pets don't seem to have a problem with the use of CBD oil. What is interesting about pets is that they don't have the ability to "fool" themselves into believing a medication is helping them.
They just get on with it and soon let us know when they are feeling better. CBD oil given to both dogs and cats with arthritis has shown promising results.
Are There CBD Oil Cures?
I want to be very, very blunt here: CBD OIL DOES NOT CURE ANYTHING.
This is a subject that I am passionate about. There are a number of CBD organizations that will tell you CBD cures (insert your disease/illness here) just so they can make a sale. This is immoral, unethical, and just wrong.
CBD oil has not been show to cure anything, or make any illness just vanish. It doesn't work that way.
Now, what reports do say about CBD oil use, is that it may help with the discomforts associated with a number of different diseases and illnesses. It all comes down to managing our aches and pains, so that our day to day lives are more manageable. THAT is what CBD oil users claim it will do for you.
Summary – What Does CBD Oil Treat?
What does CBD oil treat? According to the FDA, CBD oil doesn't treat anything. They have made a stance that medical claims cannot be made about cannabidiol, or CBD products – yet.
Related: Will CBD Help Your Back Pain?
If you look at user reviews and reports, however, the answer is probably that CBD oil treats and remedies more conditions than we dare to imagine. Some of these conditions, according to reviews, are pain, anxiety, and sleep issues. That said, the industry could benefit from more research.
In the meantime, there is no reason why you should not consider adding a quality CBD oil products to your daily supplement routine.
References
Neurotherapeutics: https://www.ncbi.nlm.nih.gov/pmc/articles/PMC4604171/
F1000 Research: https://www.ncbi.nlm.nih.gov/pmc/articles/PMC5615772/