People have been using, or cannabidiol, for hundreds of years, but it's popularity has skyrocketed lately. Everyone thinks they know everything about CBD oil. For this reason, we need to take the time to cover some undeniable CBD facts.
Hopefully this article can set some people in the right direction, as far as expectations from using CBD is concerned.
This gift from hemp plants is made after being extracted from the cannabis plant, and can then be diluted with a carrier oil to create what is known as CBD oil.
Remember, cannabis comes primarily in two forms:
Hemp
Marijuana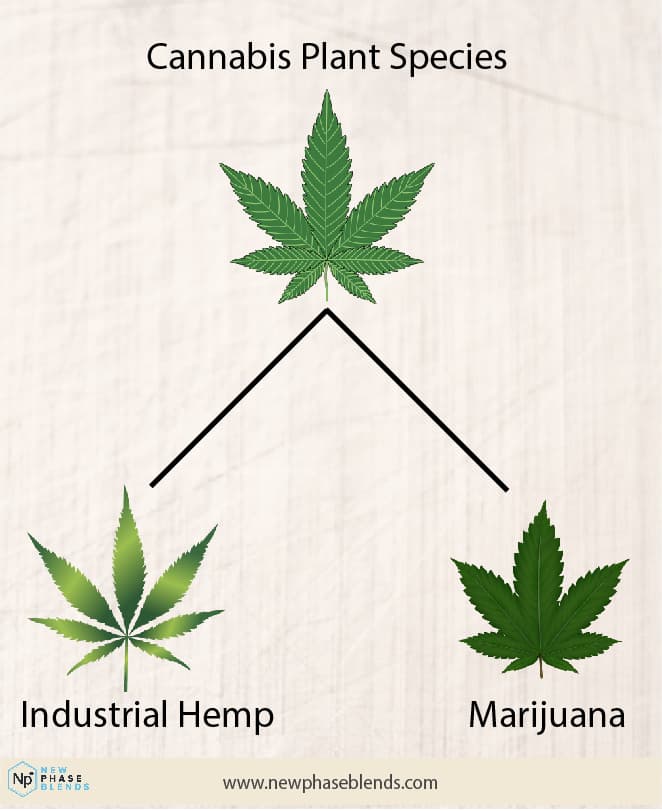 The hemp plant (also known as industrial hemp) contains high amounts of THC, and almost no THC. THC is the psychoactive component of marijuana that makes users high. Hemp is also 100% federally legal within the US.
Related: CBD Stands For…
Marijuana, on the other hand, is heavily regulated do to the fact it has extremely high amounts of THC.
For this reason, the hemp plant is where all legal CBD needs to come from. If it comes from marijuana, the likelihood for it to have a high THC content, is, well, high.
Many CBD products these days contain CBD oil in them. Whether its gummies, CBD drops, or a number of other CBD products, their main ingredient is going to be CBD.
CBD has so many health benefits and uses that studies are constantly being conducted to explore the properties behind how it works. It is effective in treating a great deal of conditions, and has helped to improve the life quality of many people suffering from various health issues.
If you haven't heard much of CBD before, but want to find out more about it, you may want to look at a couple facts about CBD to help you decide whether it's right for you.
Related: Does CBD Work?
Keep in mind this product is still unregulated by the Food and Drug Administration. Until it is, you need to keep in mind there are no official recommended dosages, and no official medical claims can be made about CBD products.
Here are some CBD facts which you might find interesting.
Interesting CBD Facts
Let's get into some of the incredible things CBD can help you with. No, it will not cure your cancer or make you heal like wolverine.
However, there are some pretty incredible benefits to using CBD products…
Discover: CBDa Products
CBD is Non Psychoactive and Safe to Use
One of the important facts about CBD is that despite being illegal in some countries, CBD is actually safe to use, as it does not alter the state of a person's mind or cause intoxication – as opposed to THC.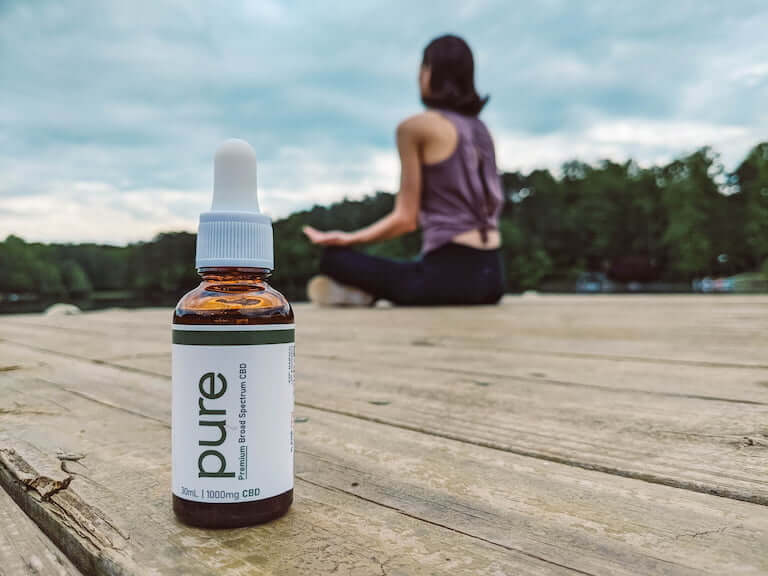 THC is the particular compound found in cannabis that is responsible for producing a high, and it differs completely from CBD.
CBD oil is very therapeutic, and doesn't usually cause any side effects or negative responses by the body when used, as it is generally tolerated by the vast majority of people.
Related article: Side Effects of CBD Use
This cannot be said for most other drugs and medication, which have the potential of creating side effects, some of which could even be quite serious.
Instead of having negative effects on a person's body or mind, CBD provides tons benefits for a wide range of different ailments and health conditions, all while remaining non psychoactive.
There are 3 Types of CBD Spectrums You Can Find
Other CBD facts you might be interested in, are the different spectrums of CBD which you can get.
CBD, which is most often bought in the form of oil, can come in 3 different spectrums. These include:
Full spectrum
Broad spectrum
Isolated CBD
Full spectrum CBD oil will contain all types of cannabinoids also derived from the cannabis plant, and can even contain very small amounts of THC. This makes full spectrum CBD oil more suspect to some people. Keep in mind the THC content in full spectrum CBD is quite low (less than 0.3%).
Broad Spectrum CBD oil contains all or most other cannabinoids found in the cannabis plant, but the THC content nears 0.0%.
CBD Isolate, on the other hand, contains just CBD, and no other cannabinoids or THC. It is pure CBD – nothing else.
Related article: Broad Spectrum vs Full Spectrum CBD
CBD May Help Manage Anxiety and Depression
CBD does not poise any risk of potential consequences for a person like THC does.
However, just like THC, CBD has a calming effect, and therefore is able to promote calmness of the mind and relaxation.
Discover: CBD Gummies for Anxiety
This, in turn, makes it highly beneficial for reducing anxiety in those suffering from it, and even lowers the risk of potential panic attacks which some people with a severe case of anxiety may be susceptible to.
In addition, these calming properties of CBD oil can also help promote a good night's sleep. In fact, CBD mixed with melatonin is particularly good for helping people who struggle to fall asleep at night, and in treating insomnia.
As well as that, CBD is known to help increase a person's mood, which can be very helpful in treating depression in some people, and is reported to have had some very good results.
Related: CBD for Sleep Disorders
CBD Oil is Known to Reduce Pain and Inflammation Due to Arthritis
Arthritis is a common health condition which affects a vast majority of people, especially those at an older age. This condition causes inflammation of the joints and considerable pain and swelling which comes along with it.
Discover: Hemp CBD for Pain
However, one of a number of proven facts is that this compound is anti-inflammatory, and therefore great for reducing inflammation in the joints when suffering from arthritis.
CBD oil also acts as an effective, and natural, pain-killer to reduce both pain and soreness.
It can also help reduce stiffness in your joints, and increase your mobility and movement.
CBD Can Help Keep Seizures Under Control
CBD has been found to help people who are prone to frequent seizures to be able to manage and have more control over them.
This is especially true in the case of those affected by epilepsy, who may experience seizures quite often as a result.
Even though there are more studies being conducted about CBD facts concerning its' ability to treat seizures, there has been a good number of studies on health benefits which showed that CBD oil can prevent seizures from occurring.
There is even a popular prescription drug that uses CBD as an active ingredient to help manage seizures. It's called Epidiolex.
CBD is able to do this through its' capability to hinder the release of chemical molecules known as neurotransmitters, the imbalance and hyperactivity of which can lead to a seizure.
CBD Oil Can Manage Long Term Chronic Pain
Of all the information surrounding CBD oil, this is perhaps the most well known.
CBD has been found to help manage chronic pain in those who experience it. It can even be effective for long-term use, too.
Related: Try Using CBD for Back Pain
Unlike some other types of medication, people don't usually build up a tolerance to CBD. While it is possible to build up a small tolerance, people normally don't develop a huge tolerance.
Chronic pain is associated with a number of different possible issues, but CBD is great at being able to reduce the inflammation and pain from not only just arthritis, but also from other diseases such as stomach ulcers, fibromyalgia, and some types of cancers.
On of the best selling products are CBD gummies for pain relief. They are simple to take, and work relatively fast. Give them a try if you haven't already.
Use CBD for Treating Skin Related Issues
Some of the most common skin-related issues which a lot of people experience include acne, skin dryness, psoriasis, signs of aging, and eczema. CBD most often works for these conditions when applied topically in the form of a cream or balm.
Discover: CBD Balm by New Phase Blends
CBD limits the amounts of bacteria and even helps regulate the production of sebum responsible for acne, and treats both the inflammation and redness often accompanied by it. It also soothes and hydrates dry, irritated, and itchy skin.
It even prevents aging and the appearance of wrinkles through its anti-inflammatory properties, and the ability to decrease free radicals responsible for the aging of skin.
Related article: How Does Topical CBD Work?
CBD is Even Safe When Taken By Pets
Related article: Using CBD for Dogs
CBD is not just very helpful and beneficial for people, but it can work miracles for our pets, too. It helps animals such as cats and dogs with a hindered immune system, those suffering from irritable bowel diseases, and relieves pain and stiffness of the joints due to arthritis.
CBD even helps to control seizures, including those caused in dogs with epilepsy, which is a condition many breeds are susceptible to.
It is effective in reducing anxiety in our furry pets, just like in humans, and helps those animals who suffer from chronic pain.
CBD also works in relieving inflammation in animal joints, and can help canine's with allergies when ingested or used topically.
Allergies can cause them to constantly scratch themselves due to itchiness of the skin, but CBD relieves the severity of the itching. CBD can even be added to your pet's food for healthier skin and a shinier coat.
Did You Know CBD Was Used By Queen Victoria?
CBD is not some revolutionary new supplement. Humans have been using it for a LONG time.
One of the earliest, most well documented accounts of CBD use, dates as far back as Victorian times, when it had been reported that even Queen Victoria used the beneficial compound herself to reduce the severity of menstrual cramp pains.
This particular use for CBD oil is common nowadays too, as it is often used to suppress the pain of period cramps in women.
Taking over the counter painkillers too often can be very unhealthy and lead to some side effects such as frequently occurring headaches and even liver damage if you use them long term.
CBD, on the other hand, acts as a more natural pain reliever, and can safely be used to treat period cramps every month without any harmful side effects for health.
Summary – Facts About CBD Products
If you have learned some new facts about CBD oil and are now interested in trying it, we can offer a number of beneficial CBD oils and products for sale from our brand, New Phase Blends.
Our range of New Phase Blends CBD products are effective in treating many of health conditions, including pain, sleeplessness, and even skin related issues such as acne.
If you are affected by any of these concerns, or are simply seeking after the beneficial properties of CBD oil, why not take a look?
Related: How Long Does CBD Stay in Your System?
*FDA disclaimer: none of the statements on this webpage have been approved by the FDA. These statements have not been evaluated by the Food and Drug Administration. These products are not intended to diagnose, treat, cure, or prevent any disease.
You should consult a licensed physician before starting any supplement, especially if you are pregnant or nursing, or have any pre-existing medical conditions.