Experience the Best CBD in the Industry
I take between half a serving and a full serving depending on my level of anxiety when I lay down. I definitely sleep deeper with these
Cbd drops
.
These cbd drops just work so well. I have tried other cbd and melatonin supplements and they don't compare. I'm also glad your team helped walk me through the order and instructions for use. Thanks again for being patient!
So I took these the first night and nothing happened. Then the next night I started sleeping like a freaking baby you saved my life thanks so much for selling a GOOD product
Specialized CBD for Sleep
The human body naturally produces melatonin, a hormone that controls your sleep-wake cycle. To create "sleep", we took melatonin and mixed it with a high-quality, premium hemp extract. The result is a supplement that combines the natural, sedative-like properties of CBD and melatonin.
To use "sleep", simply squeeze a few drops under your tongue before going to bed. You'll feel drowsy afterward and wake up feeling refreshed and revitalized.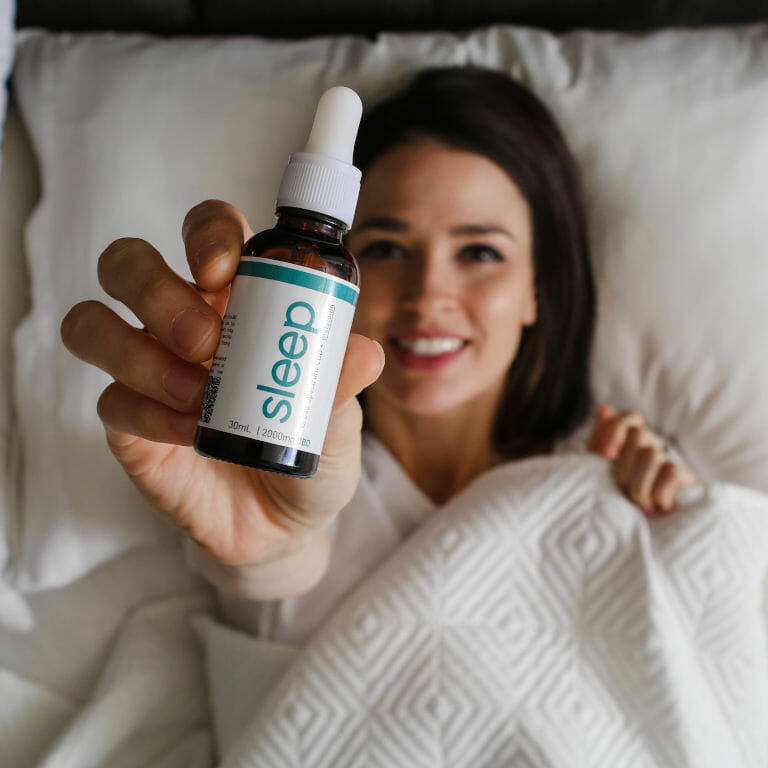 'Sleep' by New Phase Blends: A Revolutionary CBD Oil for Sleep
Bear in mind that using CBD oil for sleep requires a product specifically formulated to help you fall and stay asleep. It's unlikely that using a random CBD oil will help you fall asleep. In fact, this may have the opposite effect, as low doses of CBD will have stimulating effects. 
If you're tired of lying awake in bed or have trouble falling asleep because of poor sleep habits or aches and pains, New Phase Blends' patent-pending CBD and melatonin sleep aid may just be what you need. Give it a try tonight. With a money-back guarantee, why wouldn't you?
Check out our variety of CBD goods. Relief is a few clicks away.
Formulated With CBD and Melatonin
People across the United States are using "sleep" because it's an effective, non-addicting, completely natural CBD sleep aid that doesn't leave you feeling groggy in the morning. No other CBD oil can boast of similar effects.
"Sleep" CBD Sleep Aid is New Phase Blends' flagship product featuring a potent combination of CBD and melatonin — a groundbreaking approach to sleep management. Our patent-pending sleep aid is specifically formulated to help you achieve a more restful night's sleep in a natural and non-habit forming way. 
Featured on YAHOO! as an extremely effective CBD sleep aid:
Our CEO guarantees your complete satisfaction with any CBD product you buy from us. If you are unhappy with anything you purchase, just return it to us within 30 days of your purchase. That's it! Refunds are conducted within 48 hours of receipt of the return item.
Interested in using CBD for sleep, but don't like CBD drops? Check out our sleep gummies, instead! These gummies have the same unique formulation, but in tasty gummy form.
Common Questions About Using CBD For Sleep
FDA disclaimer: none of the statements on this website have been approved by the FDA. These statements have not been evaluated by the Food and Drug Administration. These products are not intended to diagnose, treat, cure, or prevent any diseases. You should consult a licensed physician before starting any supplement, especially if you are pregnant or have any pre-existing medical conditions.