CBD products have become more popular than ever. We're even seeing politicians within the US Senate and Congress flock to CBD products and cannabis products for relief. This list contains different United States politicians that use CBD products. In today's article, we step away from the science and look to popular users of CBD.
Politicians Who Use CBD
You'll find a list of popular US politicians below who have began their own CBD or cannabis journey to find relief.
John Boehner Uses CBD For Pain
Former Speaker of the House, John Boehner is one of the ten top United States politicians that use CBD products. In April 2018, he publicly endorsed the crop for its medicinal purposes and for easing chronic pain.
I found some cannabis oil actually does work, Boehner said on Fox News Sunday in April 2018, describing how he used a cannabis-based lubricant to help him get out of bed after being laid up following back surgery in 2010.
I tried it two or three times, and it was helpful with my discomfort. He's not alone; his wife also uses CBD products. Both are avid golfers and use CBD as an anti-inflammatory.
Enjoying your reading so far? Sign up to become part of the NPB community and receive a free eBook, 20% off your next order, and access to ton of educational information about cannabinoids like CBD and Delta 8. NPB hosts, arguably, the largest collection of cannabinoid info on the internet. There is no better place to learn than our educational databse.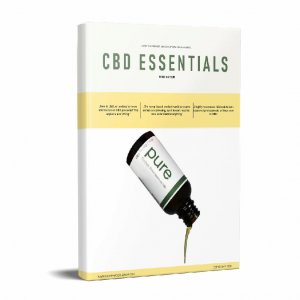 Cory Booker Experiments With Medical Marijuana
Cory Booker is the junior senator from New Jersey and former mayor of Newark, New Jersey. He introduced the Marijuana Justice Act in 2017 which would legalize cannabis at the federal level, remove marijuana from the list of controlled substances and withhold funds to states with racially disproportionate arrest and incarceration rates for cannabis offenses.
At a town hall in March, Booker revealed he was experimenting with medicinal marijuana. I have now done this three times. I used medical marijuana, Booker said during a video chat on the app Periscope.
The only way I've been able to get sleep since my election is by using medical marijuana.
Barack Obama
He is a long-time advocate of medical cannabis usage and is the first president to grow it legally in the White House.
In 2016, Obama became the first sitting president to publicly proclaim support for marijuana legalization when he said I think it's important for us to understand that the job of law enforcement is to protect people from violence, and to protect people from crime.
If you look at what we've done with respect to drug laws, there are millions fewer people being arrested today than 20 or 30 years ago. And hopefully, we can keep on working on that.
We want to make sure kids aren't getting access to medical cannabis, but doing so without imposing unnecessarily harsh penalties on nonviolent offenders who may be disproportionately African American and Latino
Dina Titus
Dina Titus, the only congressperson from Nevada, is one of the top ten U.S. politicians who use CBD products and has been an advocate for legalizing marijuana since 1974 when she became a lawyer.
She believes in the medicinal benefits of marijuana and is a co-sponsor of the Marijuana Justice Act, which would decriminalize marijuana nationwide.
The congressman also supports the Veterans Equal Access Amendment to protect veterans from losing their VA benefits just because they are using medical cannabis to treat their conditions.
Joe Biden Prefers CBD Oils
In 2016, Joe Biden announced his support for the legalization of marijuana as he believed it should be seen as a public health issue rather than an issue of morality or law enforcement.
Discover: Benefits of 1,000 mg CBD Oil Tinctures

He has also been quoted saying, I think we've reached the point where federal resources should be used where they're needed. We can't just have states legalizing this and not regulating it. It's important to me that the research is done so people understand what its impact on their lives will be. And then, like everything else in America, let's figure out how it needs to be regulated and how much you want us to invest in this.
Biden's advocacy for cannabis legislation also led him to open up about using CBD oils himself in 2013. I deal with extreme pain all day long from avascular necrosis, he said at the time.
CBD Products for Sale by New Phase Blends
Bernie Sanders Is Pro Cannabis
Despite his age, Senator Sanders has been a reliable advocate for policies to protect the health and safety of American citizens. He is also a vocal supporter of medical marijuana and regularly posts on social media about it.
Senator Sanders was one of the few lawmakers who proposed legislation to legalize hemp-derived CBD as an alternative to opioids in October 2017, as well as promoting federal research on the topic. The bill would allow people with glaucoma or severe nausea to get their prescriptions filled with natural THC/CBD oil instead of synthetics.
In addition, he hopes to make these drugs available at all US Veteran Affairs hospitals. We've got to be clear: Heroin and other opiates are becoming cheaper than candy bars, said Bernie Sanders in June 2017. People can't just walk into a drugstore and buy aspirin anymore.
Ron Paul Is Pro Hemp
In 2016, the U.S. federal government legalized hemp production for research purposes in accordance with the Agricultural Act of 2014 and Section 7606 of the Agricultural Act of 2014 which allows U.S. universities and state departments of agriculture to grow hemp, as long as it is cultivated for the purpose of research. 
Ron Paul was not only a proponent but also introduced legislation to legalize industrial hemp production and sale in America on October 17th, 2004 with H Hemp Act (Hemp Farming Act).
Nancy Pelosi
Nancy Pelosi is a Democrat who served as the Speaker of the U.S. House of Representatives from 2007 to 2011, and again since 2019.
She is currently the only woman to have served as Speaker of the U.S. House of Representatives. In March 2019, she voiced her support for legalizing cannabis nationwide and called on federal agencies to help ensure legal access for veterans with PTSD.
The Hemp Farming Act was introduced in May 2019 by the Senate Agriculture Committee, which includes Pelosi as one of its co-sponsors.
Kirsten Gillibrand Supports CBD For PTSD Treatments
Senator Kirsten Gillibrand is a supporter of medicinal marijuana and believes in the power of its benefits for individuals suffering from chronic health conditions or diseases, including PTSD and cancer.
Related: CBD Use for PTSD
Gillibrand has introduced legislation to expand access to medical cannabis in New York state, which could allow patients suffering from a list of ailments like breast cancer, PTSD, and epilepsy to legally purchase the drug without fear of being arrested.
Summary – Politicians Who Use Cannabis (CBD)
The CBD industry is taking a step forward in being viewed as less controversial and more mainstream, with the news of more and more celebrities and politicians admitting to using it for health reasons.
Related: What Are CBD Gummies Good For?
With so many people coming out of the woodwork to share their experiences with this cannabis derivative, it's only a matter of time before society will start changing its perspective on what has been deemed a dangerous drug.
Interested in trying CBD products, but confused on what to buy? Don't worry. Check out our CBD starter kit. This kit comes with several different forms of CBD products. You can see which type you like best.