Looking for different ways to use CBD products? With the vast amount of CBD products on the marketplace, it can be somewhat confusing to figure out which ways are the most effective when it comes to using CBD (cannabidiol). In today's article, we're going to cover a lot of different ways you can use CBD to help benefit you. Many people have different reasons for looking to CBD for relief, and we'll do our best to leave you with some of the best ways to do so.
Ways to Use CBD Oil Tinctures
CBD oil tinctures are the iconic product form when it comes to CBD items. Also known as CBD drops, or simply CBD oil, these tinctures usually come in a 30mL form with a 1mL dropper that helps your draw out, and accurately measure your dose of CBD.
While these tinctures are meant to be applied under your tongue, some people decide to just swallow the drops. This will still work, but putting the drops under your tongue allows the CBD to get into your body quicker because your sublingual vein can actually distribute the CBD in a manner that bypasses your digestive tract. This means your body doesn't have to digest the CBD before it can use it.
Some people place the CBD drops in tea, coffee, or even shakes. If you want to do this, draw out your normal dose of CBD, and just squeeze it out into your drink of choice. You'll get your CBD as you finish your drink.
Simple enough, right?
Use CBD Oil for Sleep
Many people rely on CBD oil for sleep, since some products can help induce sleep. For example, the Sleep CBD oil, by New Phase Blends, contains a patent-pending melatonin and CBD mixture that really helps induce sleep. Normal CBD oils are fine, but they may not help you sleep as well.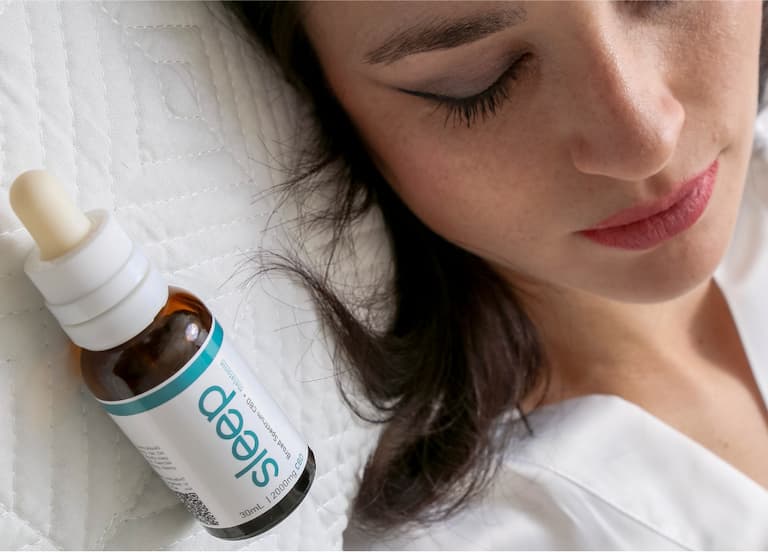 Use CBD Oil for Energy
Alternatively, you can use CBD oil for energy. Did you know that, in low doses, CBD is shown to improve energy levels? Most people associate CBD use with relaxation. While this is true in higher doses, it's not the only effect that CBD can bring. As more research is conducted on CBD, hopefully we can find other plant chemicals within cannabis that offer equivalent energy enhancing properties.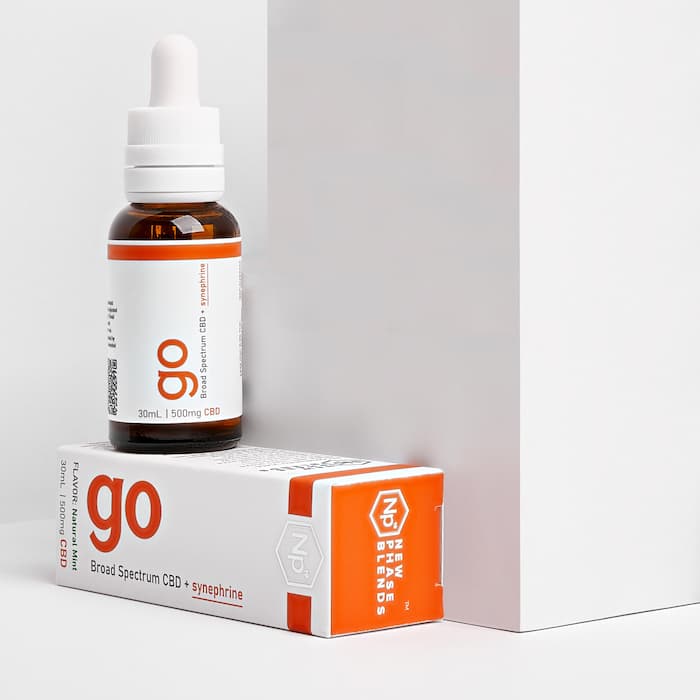 Check out Go: CBD Oil for Energy if you want to see the effects for yourself. Go utilizes low doses of CBD (16mg per serving), bitter orange extract (a natural energy and focus agent), and MCT oil to deliver a natural, sustainable energy. There's no caffeine in it, which means you won't have to deal with a crash later in the day.
Ways to Use Topical CBD Balms
Discover: CBD Balm by New Phase Blends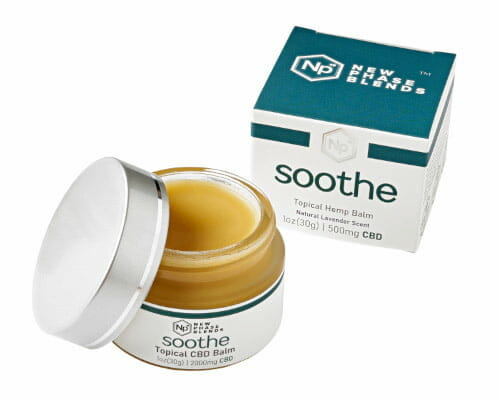 There aren't many different ways when it comes to using CBD balms, salves, muscle rubs, or any other type of topical CBD item. All of these products are meant to be applied directly onto the skin, over the area that needs relief. For example, if you're experiencing knee pain, apply a dime-sized amount of CBD balm all over the knee. You'll notice the skin will begin to absorb to CBD balm, and the effects can usually be felt within a matter of 10 minutes, or so.
Different Ways to Use CBD Gummies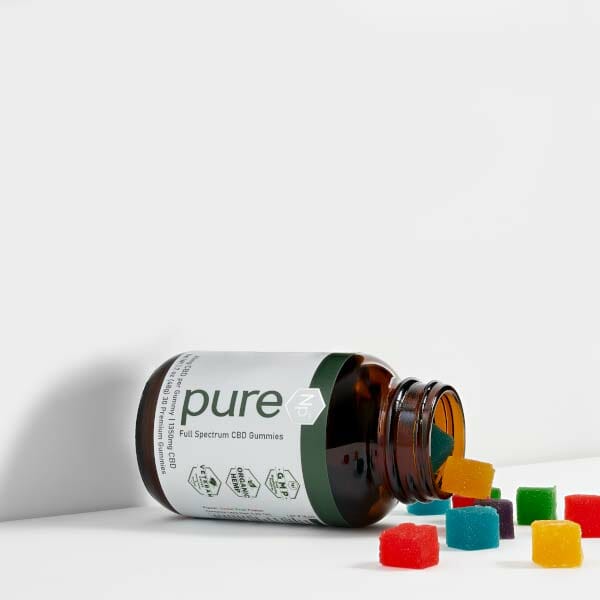 Did you know CBD gummies are the most popular form of CBD on the market? Our pure CBD gummy product line offers people an easy-to-use item without the need of measuring or dosing anything.
What's the downside to CBD gummies? Well, they take a little bit longer to work than the CBD oil does.
Don't let this deter you, though. The main benefit of CBD gummies is they can be easily transported anywhere, and taken discreetly. Plus, they taste good, too! Did you know you can fly with CBD products, so long as they contain less than 0.3% THC? Everything we sell at New Phase Blends meets this guideline. We also sell travel-sized gummy packs.
Use CBD Gummies for Pain
Most testimonials revolve around using CBD gummies for pain relief. It's just like taking a pill, except you chew them. I suppose if you really wanted to, you could just swallow the gummy as you would a pill, too. They are a little bit larger in size though, so your best bet is to just chew them up.
Use CBD Gummies for Sleep
Just like our CBD oil for sleep, we carry a specific CBD gummy for sleep, too. If you struggle with insomnia, or simply cant sleep because of overwhelming anxiety or pain, try these gummies out. Like anything else we sell, they are guaranteed to work – or your get all of your money back!
Creative Ways to Use CBD in Recipes
Related: Cooking With CBD Oil
There are some recipes that are really easy to follow that include using cannabidiol. One general rule of thumb is to keep from heating up your CBD to a temperature over around 170 degrees F. This is because it will cause cannabinoids, like CBD, to degrade. While this basically eliminates a lot of recipes, you can still use CBD in the following recipes:
Shakes
No bake products (ie: no bake cookies, no bake cakes)
Teas and Coffees
Most Popular Ways People Use CBD
As you can see, people use CBD for many, many different ways. There are several benefits to supplementing with CBD. While some of these benefits are more 'bro science' related, there are some studies that conclude CBD is actually very beneficial for certain conditions.
CBD Products for Sale by New Phase Blends
According to user testimonials, these are the most popular ways people will use CBD:
Anxiety
Pain
Inflammation
There are definitely other benefits of CBD, these are simply the most popular reported reasons that people use CBD.
FAQ
Listed below, you'll find some of the more common questions when it comes to the ways people use CBD, and why they use CBD.
What Form of CBD is Most Effective?
What's more effective for someone might not be 'more effective' for everyone. For this reason, the ways you use CBD usually revolve around your own preferences. CBD is effective, regardless of how you take it. Here's a general rule of thumb to help you remember effective ways to use CBD, though:
Topical CBD works well on areas you can reach yourself (ie: sore elbows, or sore muscles)
Products you take orally (oil, gummies, or pills) will give a full-body effect.
The most effective way to use CBD would be to pair a topical product with an oral product. You can get the best of both worlds by doing this, but it is a bit more expensive.
Enjoying your reading so far? Sign up to become part of the NPB community and receive a free eBook, 20% off your next order, and access to ton of educational information about cannabinoids like CBD and Delta 8. NPB hosts, arguably, the largest collection of cannabinoid info on the internet. There is no better place to learn than our educational databse.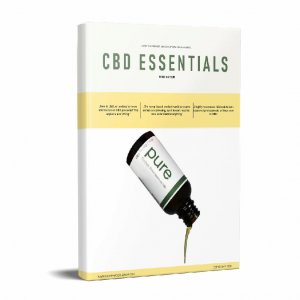 How Long Does it Take To Feel the CBD Begin to Work?
Related: How Long Does CBD Take to Work?
Oral products (Except for CBD drops placed under the tongue) take longer to kick in than topical balms. Expect pills and gummies to take about 30 mins before you feel them begin to work.
CBD oil drops placed under the tongue bypass your digestive tract, and kick in faster. You can expect CBD oil drops to work within 10 minutes, or so.
Balms and other topical products work relatively quick – within minutes.
Summary – Different Uses for CBD Products
As you can see, there are many different uses when it comes to the ways people use CBD. If you are new to CBD, try some of these methods out. First time users of CBD products will need to spend some doing doing a bit of trial and error until they get their dose figured out. Remember, what works well for someone might not work as well for someone else.
Interested in supplementing with CBD? Check out some of our CBD products for sale online. We carry premium products with great prices – and everything comes with a money back guarantee.