Going through withdrawal is a horrible time, to put it lightly. From sweating, to vomiting, to depression and insomnia trying to fight through withdrawal can be downright nasty. While nothing can make this process go away, some things are recommended to help you cope with some of the symptoms. Using CBD for withdrawal symptoms may just be the thing to get you around the corner.
In today's article, we take a look at this strategy using cannabidiol, and review if it's actually all it is cracked out to be.
What Does CBD Stand For? What is CBD?
CBD stands for cannabidiol. It is a chemical in the cannabis plant family. Both hemp and marijuana make up the cannabis plant family, however, CBD largely comes from hemp due to legal reasons. One specific form of CBD is approved as a drug in the U.S. for seizure.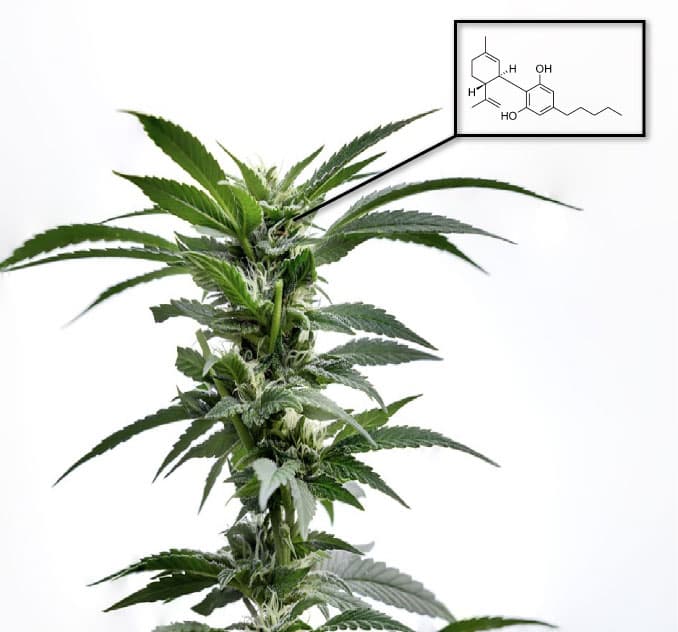 Over 120 chemicals, known as cannabinoids, have been found in the Cannabis sativa plant.
Is CBD Good For My Body? Is It Safe?
CBD oil has been studied for its potential role in easing the symptoms of many common health conditions, including anxiety and neurological disorders. Plus, it may benefit heart health and help relieve certain types of pain. It is completely safe to use.
Is CBD Good For People Having Withdrawal From Opioid Drugs?
According to a 2019 study published in the American Journal of Psychiatry, CBD oil significantly reduced cravings and anxiety in patients detoxing from opioid drugs. Reduced cravings can not only make the detox experience more tolerable but can also decrease the chance of relapse.
CBD Dosing Guide
Unless your doctor recommends a specific dose, start by taking .25mg of CBD per pound of bodyweight. Take this for a week to ensure that it is well-tolerated and that you don't experience any unwanted effects or an allergic reaction. If you do experience any negative side effects, immediately discontinue use.
The goal here should be to take as little CBD as possible to feel the effects. Always dose your CBD small, and work your way up.
How Much Does CBD Cost? Is It Expensive?
CBD can be expensive, and hopefully the price drops as technology gets better and more people use it. In general, prices range from about $0.05 to $0.12 per mg of CBD; however, you may find some products outside of this range. Insurance companies in the United States don't cover CBD at this time, even with a prescription.
However, a little CBD goes a long way.
Where Can People Purchase CBD?
CBD is best purchased at an online one stop shop like New Blends.

Other Benefits of Using CBD?
CBD is advertised as providing relief for anxiety, depression and post-traumatic stress disorder. It is also marketed to promote sleep. Part of CBD's popularity is that it is non-intoxicating, and that consumers can reap health benefits of CBD from the plant without the high.
What Are the Types of CBD Spectrums?
There are three main types of CBD product: Isolates, Full Spectrum and Broad Spectrum CBD.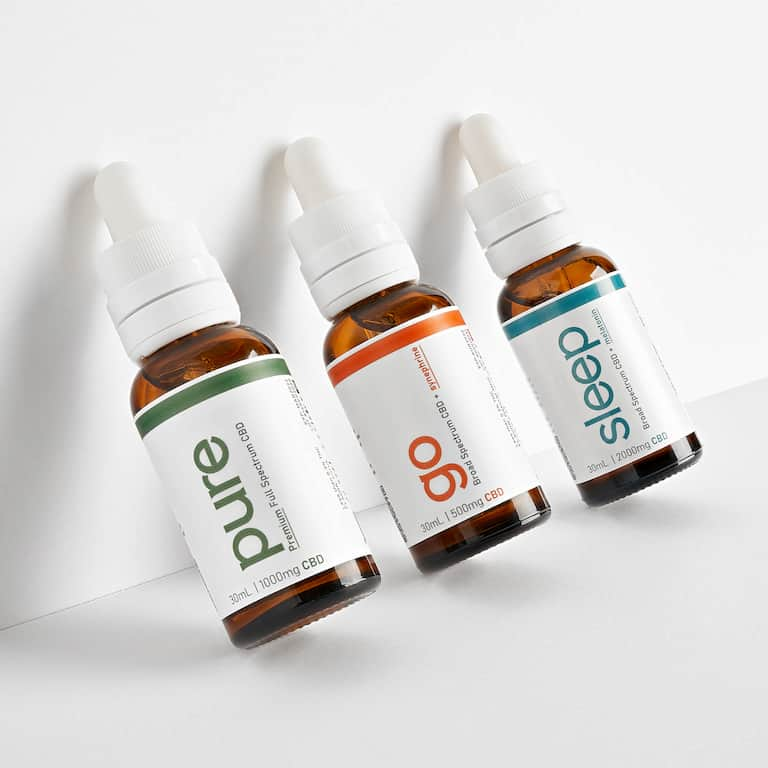 Concentrate is an umbrella term for any product that has a high concentration of cannabinoids. Oils and balms differ in the cannabinoid carrier.
Can Teenagers and Children Use CBD for Withdrawal?
There are no proven guidelines for dosing CBD oil in kids and teens. A doctor will usually suggest the method START LOW, GO SLOW. If you are interested in having your children try it, talk with your doctor first. High-quality CBD gummies and the unflavored isolate forms of CBD oil mixed in a beverage or food may be the easiest way to give it to kids.
CBD For Alcohol Withdrawal
One 2019 review of human and animal studies suggests that CBD may help people with alcohol use disorder reduce their alcohol intake. The review also suggests that CBD may provide neuroprotective effects against alcohol-related brain damage. That said, mixing alcohol and CBD isn't recommended.
Animal studies show that CBD may reduce liver and brain-cell damage caused by alcohol. It may also help decrease blood alcohol levels and even help treat alcohol use disorder, though more research is needed.
Note that CBD is different from Delta 9 THC, or tetrahydrocannabinol, which is the cannabis compound responsible for psychoactive activity. What that means is that CBD does not get you high; consuming CBD keeps you completely sober.
There hasn't been any research about how long you should wait after drinking if you use CBD oil. The effects of ingestible CBD last four to eight hours. Both CBD oil and alcohol stay in your system long after that time has passed – often days or weeks.
The effects of CBD are less dramatic than those of alcohol or marijuana, so you won't feel loopy or disoriented after taking it. In fact, you may not notice much at all. "It's subtle, but people usually feel something," Dr. Alex Capano, PhD, chief science officer of CBD brand Ananda Hemp, emphasizes.
CBD For Benzo Withdrawal
CBD acts as an anti-convulsant and helps in relieving muscle tremors and tension. CBD helps reduce this painful side effect during benzodiazepine detox.
CBD Gummies For Alcohol Withdrawal
CBD Gummies are a milder form of the chemical compound that are popular for their ease of use. They will produce the same effect of lowering withdrawal symptoms to a more tolerable level just like any other CBD products can.
Summary of Using CBD for Dealing With Withdrawals
These are some of the need to know details about CBD for withdrawal. Remember to speak with your personal care physician before beginning any health or rehabilitation regimen. Your doctor is a good source who can give you the best information because he knows your drug history, family history of diseases and what dosage is best suited for your doctor. Also speak with a counselor about issues that have been the source of your drinking or drug abuse. Working out the source of your problems is the best way to alleviate the problem once and for all.

CBD is your alternative treatment for alcohol, benzos, opioids or other drug related problems. After getting confirmation for using CBD, start with a small dose, then increase as your body becomes more comfortable with the chemical compound. Side effects may include increased drowsiness.
CBD can be the pathway to a better quality of life. Begin your regimen and stick with taking your oil or gummies daily. This will help alleviate the pain and numbing feeling from withdrawal. As the CBD gets into your system, hopefully you can begin to wean off the alcohol and the effects it has had on your body over the years. As the alcohol and drugs leave your system, you can begin to feel better and more like normal again.