CBD or cannabidiol, is experiencing a boost in popularity in the health and wellness sphere. Studies within the last two decades have shown CBD's medicinal benefits, but did you know that the cannabis plant contains hundreds of other compounds that are, potentially, just as beneficial? Known as the entourage effect, this concept suggests when CBD is used together with other compounds in the cannabis plant, there is a synergy of benefits that results in a boost of these effects.
TL;DR – The belief behind the entourage effect is that when you consume all plant chemicals within the cannabis plant, the effects you experience are better compared to only consuming one chemical. For example, the entourage effect claims a full spectrum CBD product would work better than a CBD isolate item.
What is the Entourage Effect?
The entourage effect is simply defined as the theory that states all the compounds in the cannabis plant work together to produce a better effect than when it is taken alone. This means you need to consume the compounds of cannabis, including THC, to be able to experience the full spectrum of health benefits the botanical has to offer.
Cannabis and hemp contain more than a hundred different compounds called cannabinoids, plus other components such as flavonoids and terpenes. When these compounds interact, the following benefits occur:
Amplification of the effects of each compound
Balancing out the negative effects of each compound
Making up for what the other compound is lacking in health benefits
Related page: List of Cannabinoids
For example, research has shown that when taking CBD and THC together, the feeling of getting "high" is lessened, compared to taking THC alone. This shows that CBD somehow reduces the effects of THC when they interact.
The term "Entourage Effect" was coined in 1998 by Dr. Ben-Shabat but it was Dr. Ethan Russo who expanded the concept. In Dr. Russo's paper, he summarized the results of dozens of research papers discussing the medicinal uses of the cannabis plant.
The data he gathered showed the evident synergies present between cannabinoids and terpenes found in the cannabis Sativa plant, also known as hemp.
CBD and THC: The Most Researched Cannabis Compounds
Before we talk about what the Entourage Effect is, we need to talk about CBD and THC first.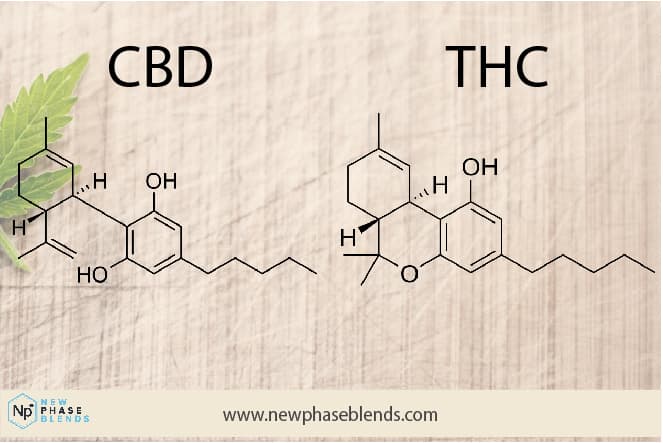 Most people only know about CBD and THC, also known as tetrahydrocannabinol, the compound that gives the feeling of being "high" when smoking, vaping, or ingesting cannabis. While these two compounds are the most studied and researched cannabis compounds, the plant actually has hundreds of other compounds that have beneficial health effects on the human body.
Some companies make their CBD products such as oils, tinctures, gummies, creams, with mostly isolates.
This means that the products only contain CBD and no other cannabis compounds. By isolating CBD, compounds such as THC are eliminated, removing the psychoactive effects present in cannabis. For people who take CBD for medicinal purposes, the lack of THC means they can safely take it without having to worry about the effects of sedation, increased appetite, and even psychosis, which are common side effects of THC.
However, by isolating or singling out CBD from the cannabis plant, users can't fully experience the full spectrum of medicinal benefits of the botanical.
Since cannabis is a plant containing hundreds of other phytocannabinoids, each having its distinct effects on the body, users of CBD products are only experiencing limited benefits of the compound.
For context, this is what CBD isolate looks like:
This is the premise behind the entourage effect. By singling out the compounds, users are missing out on the full cannabis plant benefits because they're only taking CBD.
What Does This Mean to CBD Consumers?
Though the entourage effect is still a theory, this could imply that those who want to experience improved and optimum benefits of the cannabis plant should take CBD which includes other compounds of the botanical.
Some people claim the entourage effect is quite real, while other thing is is just 'hippie science.' To be fair, it hasn't been proven, yet. If you are concerned with this effect, you should be concerned about the spectrum of CBD you take.
Different Spectrums of CBD
CBD products are labeled as either CBD Isolate, Broad Spectrum, or Full Spectrum. To enjoy different effects and benefits, you need to educate yourself regarding the differences between these three kinds of CBD products.
CBD Isolate
These products are great for anyone who only wants to enjoy the benefits of CBD. These can include children who need the medicinal benefits of CBD alone, particularly those who may be suffering from epilepsy. The FDA has approved a specific CBD product for therapeutic use on a specific kind of epilepsy, making it the ideal choice for these users.
Broad Spectrum
Broad spectrum CBD means it is a combination of CBD and terpenes but does not have THC. Terpenes are responsible for the scent and taste of plants, but aside from their superficial features, terpenes are known to have anti-inflammation effects, increase sedation, relieve pain, as well as lowers symptoms of depression and anxiety.
This is ideal for anyone who wants to experience improved benefits but can't or shouldn't handle the effects of THC.
Full Spectrum
Full spectrum CBD oil means the product contains CBD, terpenes, and trace amounts of THC. However, since it still largely remains to be a CBD product, its THC content is less than the national legal limit of 0.3%.
If you want to harness the entourage effect, people claim you must opt to use Full Spectrum CBD products. However, there are several limitations to leveraging the concept.
One of which is that users are limited to less than 0.3% THC content to meet legal standards. Another limitation is that potency is inconsistent since there are many strains and species of cannabis plants.
You may experience a different set of benefits and effects depending on a certain brand of Full Spectrum CBD products. There is also currently no standardization in the industry since the FDA does not regulate CBD products as it is still considered to be a supplement and not a pharmaceutical.
Benefits of Harnessing the Entourage Effect
With all the buzz about the countless medicinal effects of CBD, why should you take into consideration other compounds present in the plant? When you can experience the health benefits of CBD alone, why is there a need to include other compounds, flavonoids, and terpenes in your CBD products?
Well, experts believe the synergistic effect of including other cannabinoids provides more than just what CBD alone can provide. Optimal benefits can only be achieved when cannabinoids, terpenes, and flavonoids interact.
A study also revealed that taking optimum CBD reaches a plateau in the study of inflammation-caused pain benefits. An animal study published in the Journal of Pharmacology and Pharmacy in 2015 revealed that taking CBD alone leads to a bell-shaped dose-response. In other words, when you take peak doses of CBD, it reaches a certain optimal pain relief. When the dose is exceeded, no added or increased relief from pain is experienced.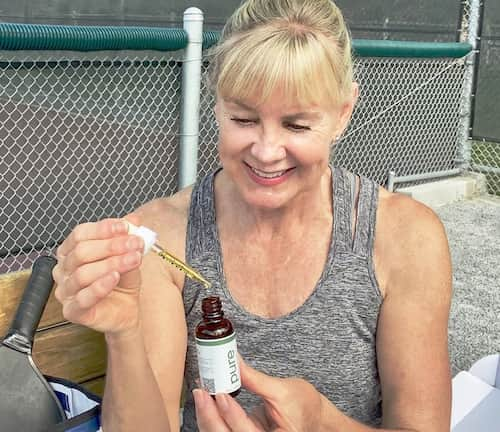 When taking CBD with other cannabinoids, terpenes, and flavonoids, however, the more the animals consumed the compounds, there was a consistent increase in the effectiveness of their pain relief. This means that while the pain benefits of taking CBD alone were bell-shaped, the effects of taking CBD in combination with other phytocannabinoids were linear.
Increased doses of CBD alone did not increase pain relief, but increased doses of a combination of other cannabinoids did.
Summary
The Entourage Effect is a theory that states that for users to experience optimal benefits of the cannabis plant, manufacturers must include other phytocannabinoids, as well as the flavonoids and terpenes present in the plant.
CBD alone may have several health benefits but when other compounds from the plant are included, optimal results and benefits are achieved.
References
British Journal of Pharmacology:https://bpspubs.onlinelibrary.wiley.com/doi/epdf/10.1111/j.1476-5381.2011.01238.x
Current Neuropharmacology: https://www.ncbi.nlm.nih.gov/pmc/articles/PMC7324885/