By now, you've surely heard of CBD. Cannabidiol, or simply CBD, is one of over 100 cannabinoids found within the cannabis plant (mainly hemp). Consumption of 'hemp CBD' in the U.S is now legal, as long as the products don't contain more than 0.3% THC. Since it might contain a tiny bit of THC, people wonder if you can drive on CBD, or after taking CBD products. Despite its' legalization and growing popularity, CBD is still relatively new in the health and wellness industry. Understandably, some people may have some questions regarding its use and safety.
TL;DR – It's completely safe to drive on CBD, or after using CBD. CBD is a non-intoxicating cannabinoid, which means it will not make you high. As long as your CBD products contain less than 0.3% THC (which is a requirement by law), you can drive perfectly safe despite the fact you took a CBD product.
Some Information Regarding CBD
Full article: What is CBD?
As we mentioned above, CBD is one of the naturally-occurring cannabinoids found in the cannabis plant. When people hear cannabis, they assume, "Oh, I'll get high if I use a cannabis product." This is not necessarily true.
Cannabis accounts for both the industrial hemp plant (cannabis sativa) and the marijuana plant. Hemp plants do not contain anywhere near enough THC to get you high. Marijuana plants, on the other hand, can contain a lot of THC, which is the reason marijuana products get people high.
Since CBD products must be hemp-derived (made from hemp) to remain legal, they cannot get you high.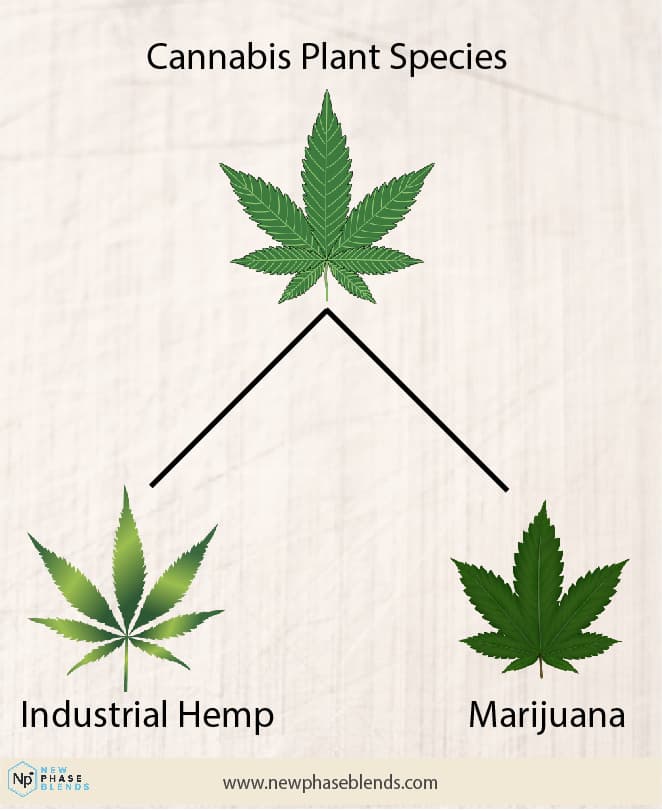 Unlike THC, which makes someone intoxicated or gives someone a high feeling, CBD will not get you high. Even if you consume larger amounts of CBD, it still cannot get you high.
This explains why CBD has become the go-to health and wellness supplement for individuals who want to enjoy the health benefits of cannabis without the euphoric high. Numerous studies and user testimonials suggest that CBD may offer a wide range of benefits. The benefits of CBD include:
Improved mood
Anxiety reduction
Enhanced sleep
Stress relief and relaxation
Better focus
and many other benefits…
These are simply some of the reasons people take CBD.
Enjoying your reading so far? Sign up to become part of the NPB community and receive a free eBook, 20% off your next order, and access to ton of educational information about cannabinoids like CBD and Delta 8. NPB hosts, arguably, the largest collection of cannabinoid info on the internet. There is no better place to learn than our educational databse.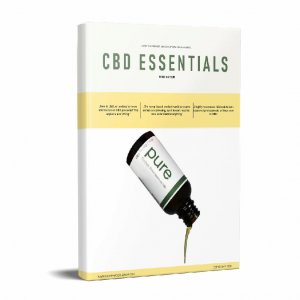 Can You Drive on CBD?
As we've already established, CBD is a non-intoxicating substance. Non-intoxicating substances won't impair your movement, head space, or decision-making abilities. If you want to drive on CBD, or after taking CBD, this is perfectly fine. As I mentioned earlier, just make sure the THC content in your CBD products is under 0.3%. The CBD will not affect your driving, but THC will.
Related: Is CBD Legal in Texas?
There are different forms of CBD products for sale, and as long as you follow this guideline you can drive while taking these items.
Can You Drive on CBD Oil?
CBD oil, or cannabidiol oil, is a concentrated extract of the active ingredients found in the cannabis plant mixed with what's called a carrier oil. This product is produced by extracting CBD from the hemp plant. The extracted CBD is then diluted with a carrier oil like hemp seed oil or coconut oil. It's then infused into various strengths of CBD tinctures.
You can safely drive, exercise, or operate machinery after consuming CBD oil since it doesn't leave you with a euphoric high.
One thing to note is that extremely concentrated forms of pure CBD oil may relax some people. There are also CBD oils for sleep that use a melatonin in combination with other cannabinoids, like CBD. This form of CBD oil should be avoided before driving, because it will make you tired.
It's always best to try out your CBD oil before trying to drive, just to make sure it will end up being a safe experience for you and everyone else in the vehicle.
Can You Drive on CBD Gummies?
As their name suggests, CBD gummies are gummies that have been infused with CBD from the hemp plant. These gummies come in a wide range of delicious flavors, colors and shapes.
Related: What Are CBD Gummies?
As before, you still need to make sure the CBD gummies you consume don't contain more than 0.3% THC if you don't want to get high.
There is one more thing worth noting in regards to CBD gummies. Some gummies are formulated for better sleep. For example, we sell CBD gummies for sleep (similar to the CBD oil for sleep mentioned earlier) that incorporate a melatonin and CBD blend. This combination is a powerful sleep aid, and will make you drowsy. Avoid using these types of CBD gummies before driving.
Is It Illegal to Have CBD Products In Your Car?
It's also worth mentioning that you won't get into any problems with law enforcement officers if CBD products are found in your vehicle. As we mentioned earlier, hemp-derived CBD is federally legal, as long as it contains no more than 0.3% THC.
All of the CBD products sold by New Phase Blends don't contain more than 0.3% THC, meaning they are safe and legal to consume.
How To Tell If CBD Contains High Amounts of THC
We've done a lot of talking about making sure your CBD products have under the 0.3% legal limit of THC. How do you tell if your products actually follow this regulation, though?
It all comes down to what's called third party testing and the corresponding QR codes.
Third Party Tested CBD
Third party tested CBD refers to a process that a third party lab verifies the contents of a batch of freshly made CBD items.
These third party CBD lab tests will verify the content of CBD, THC, and other cannabinoids within a batch. They will then issue a certificate of analysis that shows the results.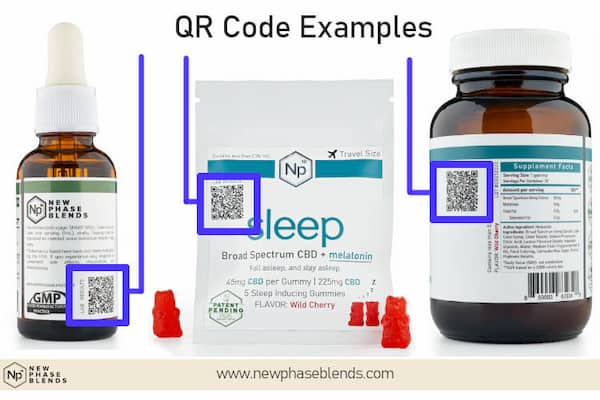 This certificate (or CoA) can be viewed by scanning the QR code on the label or packaging of any CBD product for sale. It's the only way to verify the content of THC and CBD at this time. If a product does not have this QR code, DO NOT BUY IT. This is for your own safety.
Does CBD Affect Your Motor Skills?
According to a study published in the Journal of Psychopharmacology, CBD doesn't affect your motor skills in any way. Consequently, CBD won't interfere with your driving performance. As long as you stick to the recommended dosage and THC content limit, you shouldn't experience any driving-related issues after consuming CBD.
The reason cited in this study why CBD doesn't affect your motor skills is that it doesn't cause mind-altering effects like THC or marijuana-derived goods. You may somewhat less anxious or more calm once the effects kick in, but nothing that would prevent you from being able to safely operate a motor vehicle.
CBD is Non-intoxicating
As highlighted earlier in this article, CBD is a psychoactive substance. This is because it may affect your mood, but positively. However, as much as CBD is a psychoactive substance, it's not intoxicating.
According to a study published in the International Journal of Molecular Sciences, CBD is non-intoxicating. It won't affect your decision-making in any way or your ability to control your movements. This also means that CBD doesn't pose a risk for substance abuse or misuse, which is usually the case with intoxicating substances like marijuana or alcohol.

Summary – Driving While on CBD
Provided you consume CBD as recommended, and you ensure your CBD doesn't contain more than 0.3% THC, it is perfectly safe to drive your car.
The THC is what makes people high and causes decision making impairment – not CBD. Since CBD products must legally be made from hemp, you will not experience a THC high. Industrial hemp does not contain enough THC to do much of anything to someone.
References
International Journal of Molecular Sciences: https://www.ncbi.nlm.nih.gov/pmc/articles/PMC7554803/
Journal of Psychopharmacology: https://journals.sagepub.com/doi/10.1177/02698811221095356