By 2019, CBD oil sales had increased substantially due to the passing of the 2018 Farm Bill. CBD products are loved by many due to all the helpful benefits they have. People are rushing to buy the best CBD oil on Amazon they can find for the many potential health benefits CBD oil offers. However, is it even possible to find CBD on Amazon? You will definitely be surprised by the information within this article. In this article, we're going to go over some important things you need to consider BEFORE you buy CBD products on Amazon.
TL;DR – It is against Amazon policy to sell CBD oil products on their site. For this reason, many amazon seller accounts sell fake CBD products disguised as hemp seed oil. Hemp seed oil is legal to sell on amazon, because it has no CBD it in – at all. It's a common scam.
Does Amazon Really Sell CBD Oil?
For starters, I want you to know something:
It is against Amazon's terms of service for sellers to sell cannabinoid oil (CBD oil), or any CBD products on amazon. All those best CBD gummies on amazon ad's you see? They are trying to sell you fake CBD gummies, or mislabeled CBD oil.
Don't believe us?
This is a screen shot from the Amazon seller central FAQ:

Its reads, "Listings for products containing cannabidiol (CBD) are prohibited, including but not limited to: Full spectrum hemp oil, Rich hemp oil, Products that have been identified as containing CBD by LegitScript."
This is the sad, and unfortunate, reality when it comes to buying CBD oil on Amazon. It might be possible to find a couple real CBD oil dealers, but the chances are slim. Also, when Amazon figures out that they have CBD sales going on, they will just ban the seller account.
For this reason, I would highly recommend you stay away from trying to purchase CBD oil on amazon.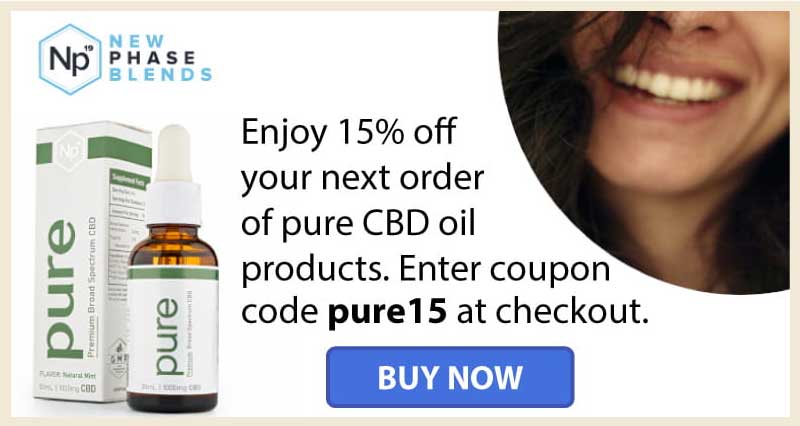 Can You Buy CBD on Amazon?
No, you cannot. The brands attempting to sell CBD oil via the amazon marketplace are scamming you. They entice you with very cheap prices, and end up selling you hemp seed oil – which is nothing but healthy fats. There is no CBD in hemp seed oil. We'll get more into this later.
If you are looking to buy CBD oil on amazon, you're going to need to remember something: you get what you pay for in the CBD oil market.
Also keep in mind, there aren't any over-the-counter CBD hemp oil products that have been approved by the FDA (Food and Drug Administration). You should be sure what you're using is legit because others might not be as reliable or effective as others.
Look for things like product reviews (real customer reviews might contain bad customer reviews, too), customer service phone numbers (actually call them to see if they pick up), and the QR codes – which we'll get into now.
CBD Products for Sale by New Phase Blends
If It Possible to Find Real CBD Oil on Amazon?
99% of the time, you just don't find real CBD on amazon. Most of it is fake, unfortunately. Still want to sort through all of the fake CBD oil on amazon? Here are some tips that can help you:
When you go to buy CBD oil on amazon's marketplace, you can avoid buying hemp seed oil on accident by looking for a QR code on any CBD oil product you find when looking for CBD oil on Amazon.
This scannable code links to a third party lab tested report that will show you EXACTLY how much CBD is in a particular product. If CBD oil on amazon does not have this QR code for lab tested results, please, run away fast!
These codes can be anywhere on the product label, or packaging. Once you find the code, try to see if you can actually scan it with your phone. Here are some examples of what they look like, for those who are interested:
After you scan the QR codes, you should be linked to a report that looks something like the image below. Reports may vary in looks, slightly, but the report you see (also called a certificated of analysis, or third party lab result) will contain the same information.
Below is a third party lab test from one of the New Phase Blends CBD balms:

While all reports look a little bit different, depending on the company that made them, they will all have the same sections in them. The section that you want to pay most attention to is going to be called the cannabinoid profile, cannabinoid section, cannabinoid content, or something that sounds similar to these names.
This section, as you can see in the image above, will show you exactly how many cannabinoids, like CBD, are in your product. The total cannabinoid content should come close to what the CBD oil advertises.
Considering everything we just spoke about, it is still possible (but highly unlikely) to find real CBD oil on Amazon. Some companies have essentially tricked the system, and were able to post their CBD on Amazon.
How?
Well, some companies will try to label it as hemp oil for sale. Even then, you STILL have to be careful when buying hemp extract, because people will (you guessed it) sell hemp seed oil and label it as hemp extract.
This is even more confusing, we get it!
Related: CBC vs CBD – What's the Difference?
Why Does Amazon Not Allow CBD Sales?
Amazon does not allow the sales of CBD products on their online marketplace because of the grey areas surrounding the laws of CBD.
CBD is federally legal, and while most states have allowed the sale of CBD oil, a select few have not.
CBD oil is also not legal all around the world, either. For this reason, Amazon chooses to not allow the sale of CBD.
You Need to Read The CBD Labels on Amazon Before Buying
Here are some examples of how CBD gummies falsely labeled as hemp extract can end up with ZERO CBD in them. Yes, that's right, zero mg of CBD per CBD gummy. Here's how you can tell these CBD edibles aren't real…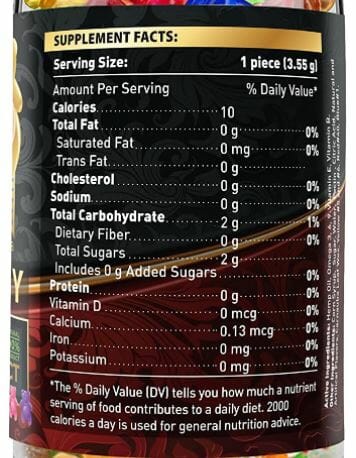 This first picture is of a product found when searching for 'hemp extract gummies on amazon.' Lets take a look at the supplement facts panel and ingredients:
Try to find anything mentioning CBD content. You won't be able to find it.
This is a prime example of a company hoping someone believes this is real CBD gummies, when in reality, it isn't.
Not a single CBD gummy in this entire bottle of 'CBD edibles' contains any CBD at all. Thousands and thousands of people are falling for this scam, too. People think they are purchasing CBD gummies, when in reality, true amazon CBD gummies don't exist. Regardless of how many CBD gummies you eat from this bottle, you will not feel a single bit of relief.
Can You Buy Topical CBD Balm on Amazon?
Let's take a look at another product that pops up when searching for CBD balm in the search field on Amazon:
For starters, I have a master's degree in Science, and I can't even pronounce half the ingredients in this "CBD balm." One thing you won't find in this balm is CBD. There is no CBD in this 'hemp extract balm', as they call it. That means, again, you experience no health benefits form using this.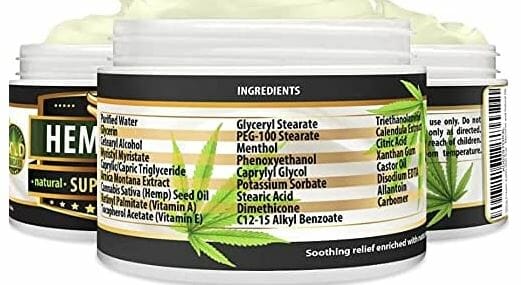 These are just two examples of why I would avoid trying to buy things like hemp oil on Amazon all together. You just never know what you'll get.
What About Other Cannabinoid Oils on Amazon?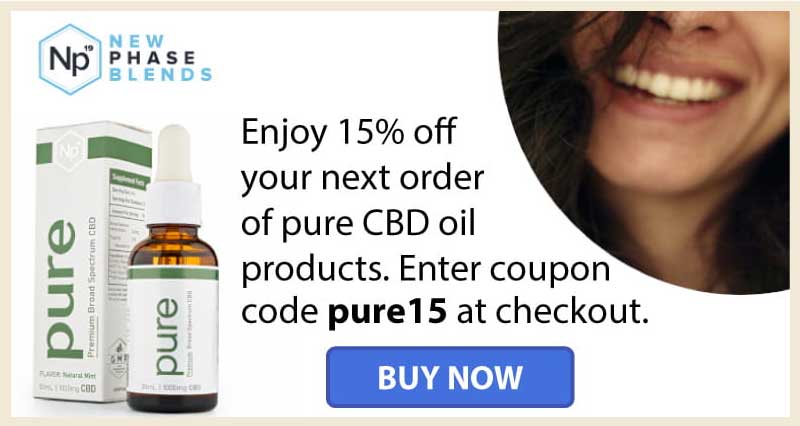 CBD is one of many different cannabinoids. There's about 125 of these plant-based chemicals in cannabis. Some of these are considered a controlled substance, so not all items that ship internationally will necessarily be legal in your area.
For this reason, there are no true cannabinoid oils on amazon. Amazon stays away (not only from CBD) from cannabinoids, in general, for now.
Alternative Names for CBD Products
You'll likely see a ton of different product names on amazon that are similar to CBD oil, but not quite the same thing. Here is a list of the terms to watch out for:
hemp oil
hemp seed oils
hemp extract
hemp oil extract
If you see CBD oil products with these names, the seller is likely trying to sell something that is not really CBD oil. Exercise caution.
Watch Out For This Common Scam
If you're trying to find CBD oil on Amazon, please, remember this: hemp CBD oil and hemp seed oil are COMPLETELY different products.
Both come from the hemp plant, and while the names sound similar, the products couldn't be more different.
Hemp seed oil does not contain CBD in it. Ill say this again. Hemp seed oil does not contain CBD in it.
Since Amazon has restricted the sale of CBD oil on their selling platform, companies are selling hemp seed oil and pretending like its quality CBD oil, or hemp oil.
While hemp seed oil may have a lot of healthy fatty acid in the oil, it's basically equivalent of olive oil.
Since hemp seed oil has no CBD in it, it is therefor legal to sell on Amazon. For this reason, about 90% of what you buy on Amazon is going to be hemp seed oil. Sorry to break the bad news to you 🙁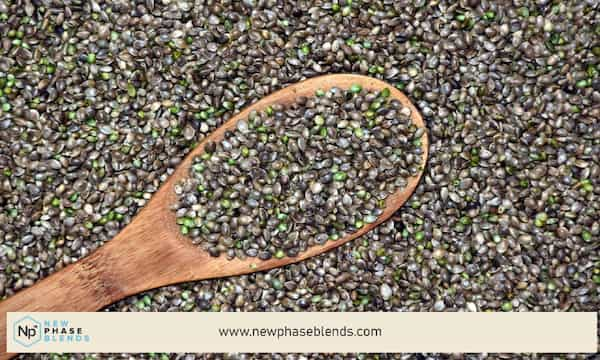 Is CBD Legal to Sell Online?
Full article: Is CBD Legal?
Yes, it is legal to buy CBD oil and sell CBD oil online, as long as the THC content is under the legal limit of 0.3%.
A lot of legal CBD oil items contain a trace amount of tetrahydrocannabinol (THC). The THC content, legally, can not exceed 0.3%.
This isn't enough to make you feel high, or cause any type of intoxicating effects. You only get the psychoactive effects when the THC levels are really high.
Thanks to the 2018 Farm Bill being passed, CBD oil products are now legal in the United States, both possession and production. The bill helped distinguish hemp from marijuana.
Cannabis plants contains both hemp and marijuana as part of the overall cannabis species. Most people think that cannabis and marijuana are identical. This is not entirely true.
The Farm Bill did a good job at distinguishing hemp and marijuana as different species of the cannabis plant. This made it completely legal to buy CBD oil, and sell CBD products.
Shopping for CBD on Amazon? Think Again.
Looking on Amazon so you can buy CBD oil? Well, if you've read this entire article up to this point, hopefully you avoid doing so.
Why?
Because there are SO MANY other reputable brands that sell legitimate CBD products directly from their own site that are completely legitimate.
For example, New Phase Blends has a great reputation, is veteran owned and operated, and provides a wide range of CBD products. It only offers the best CBD oils and topical products available in the market, made from both broad and full spectrum CBD hemp, depending on what you want.
Another advantage is that you get fast and free shipping for all the products you purchase, and a 100% money back guarantee. If the CBD oil, or anything else you buy from them doesn't work as well as you thought it would, just return it.
They'll give you all of your money back. All of it.
All the products are tested for, and only contain, less than 0.3% THC, plus they have a 30-day money back guarantee for every purchase.
Here are some of the New Phase Blends best selling products with real CBD in them:
Best CBD Oils You Won't Find on Amazon
Here are the best CBD oil you won't find on amazon, made by New Phase Blends. We carry nothing but the best CBD oil you can find. If you want to buy actual CBD oil products, check out the following:
Pure – Premium CBD Drops
● 100% real CBD oil
● 30-day supply per bottle (30mL)
● Non-psychoactive (less than 0.3% THC)
● You choose between broad spectrum CBD or full spectrum CBD
This is one of New Phase Blends' best selling CBD oils, made with phytocannabinoid rich hemp extract. 100% organic MCT oil is also used as a carrier oil.
If you want to buy pure CBD oil, you really need to consider this product.
MCT oil is an extremely healthy fat that our bodies love to use. It's also proven to be a great food for our brains, which is hard to find.
You get to choose your preferred spectrum, strength, and flavor.
It can also be processed easily by our bodies. This is truly a premium, organic CBD oil. The healthy fats offer your body several benefits including increased brain activity and energy levels. Be very careful when selecting CBD products since everyone is trying to capitalize on the growing popularity of hemp based products.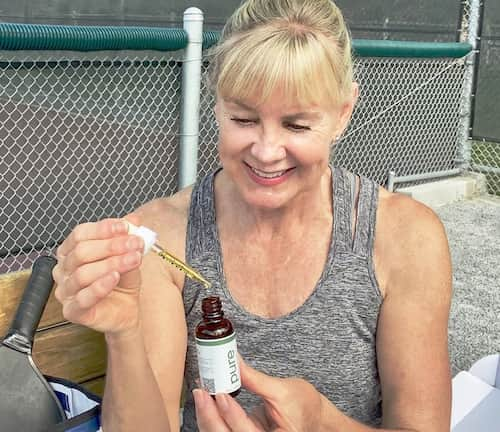 Some of the unfortunate side effects of this come about in the form of mislabeled or under-dosed products, as we have found in this review of finding CBD on Amazon. In order to ensure you are extremely safe, try 'pure' premium CBD drops which have a reputation for being safe.
Sleep – CBD Oil for Sleep
● Unique, patent-pending formulation for deep sleep
● Non-addictive / Non-psychoactive: THC free (less than 0.3%)
● Gummy and CBD tincture forms available
● 2000 mg of organic, broad spectrum CBD per bottle