Considering making a purchase of B+ Pure CBD Oil? How about B plus CBD oil? You may want to think again. This CBD company has been going around for a few years now, and you need to be careful.
Why? Because our findings show that B+ pure CBD oil products either contain a VERY small amount of CBD (not enough to do much of anything) or, potentially, contain no CBD at all. Worst of all, their Better Business Bureau profile is ranked at a 1.5/5 stars.
Wow!
Let's go over the B+ brand in depth, and the discuss some alternatives that you need to consider when looking for wholesome, pure CBD products.
B+ CBD Email Approach to Sales
B+ Pure CBD products seem to get a large majority of their clients from email marketing. This is the type of company who gets your email address from somewhere (likely an online form you filled out and didn't even realize you opted in to their email).
Discover: Nordic Oil CBD Oil
Then, you get emailed non-stop from strange email addresses asking you to buy their B+ CBD products.
B+ pure CBD is not the only hemp oil company to do this, none the less, it's frustrating.
The sad part is, a vast majority of their target market is our elderly population. This demographic normally uses CBD for anxiety or sleep issues, and has joint pain.
Pure CBD oil products would be an excellent choice for a vast majority of this demographic. B+ pure CBD knows this, so they target these poor people in their email marketing barrages.
Want to call them before you place an order? Good luck finding their number. They don't list it anywhere in plain view. In fact, I don't even think they host a webpage where you can go get support, contact information, or learn more about their products.
If anyone knows of one, let us know. No one on my team can find it – anywhere.
B+ Pure CBD Oil
B+ Pure CBD oil products have fancy looking labels, and use halfway decent bottles. It looks like a legitimate CBD product, but is it?
Related: 2000mg CBD Oil
Normally, we would scan what's called a QR code. Premium CBD products ALWAYS (ALWAYS!) have a QR code on them. This is a small, square-shape image that looks like a bunch of black dots.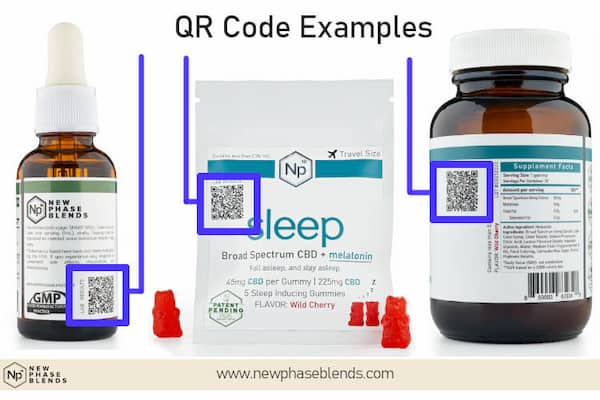 When you scan this code, it links to a report that shows exactly how much CBD is in your product. These reports are by third-party labs that have no influence on the results of the tests.
Related article: How to Read a Certificate of Analysis
This offers the most honest lab results as possible. No one can alter the report to show a CBD content, at all.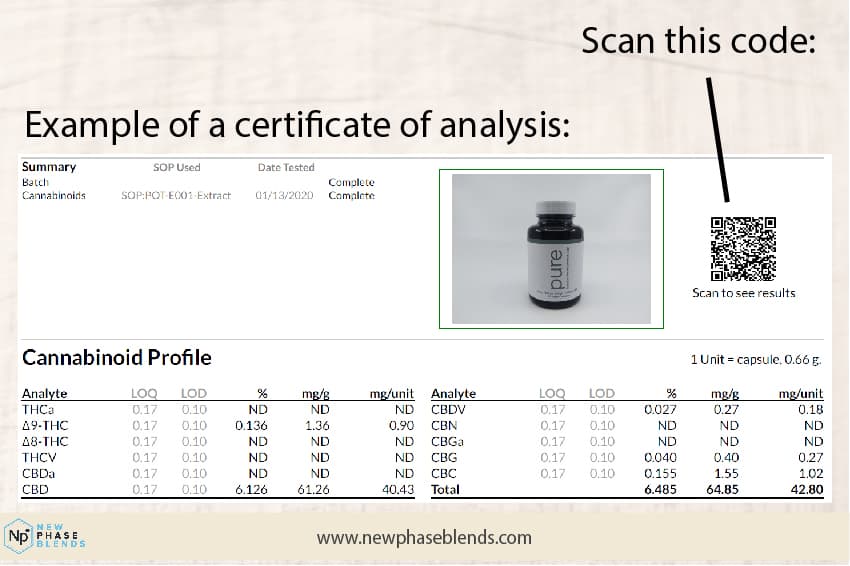 Unfortunately (and as expected) B+ Pure CBD products do not have this code, so there is literally no way to verify the CBD content. This, by itself is a huge red flag and should caution any potential buyers.
Hemp Seed Oil vs CBD Oil
After digging around their website for a while, I found a section where they talk about how B+ Pure CBD oil (and veterans vitality) can cure a ton of different health conditions (which is an FDA violation in itself!). Right after this, ingredients are listed for their "CBD oil."
Check out the ingredients for yourself:
The ingredients they list in this picture is: 100% full spectrum hemp seed oil. This is directly from the B+ CBD website. It looks like they sell both B+ CBD and Veterans Vitality, which seem to be the same company – just different labels. I'm not entirely sure.
Guess what? Hemp seed oil has NO CBD in it! This is a common trick by companies who are out to scam people into thinking they are buying a CBD product.
Related article: Difference Between Hemp Seed Oil and CBD Oil
You see, hemp seed oil is different from hemp oil (aka CBD oil). Hemp seeds contain virtually no cannabinoids in them at all. CBD is a popular cannabinoid, and you will not find any in hemp seed oil.
Also, look out for things titled as full spectrum hemp seed oil. This is just a play on words. Full spectrum CBD oil is real, but it's impossible to have a full spectrum hemp seed oil since there are almost no cannabinoids within hemp seed oil.
It seems like they are purposefully misusing the word hemp oil, here. How horrible.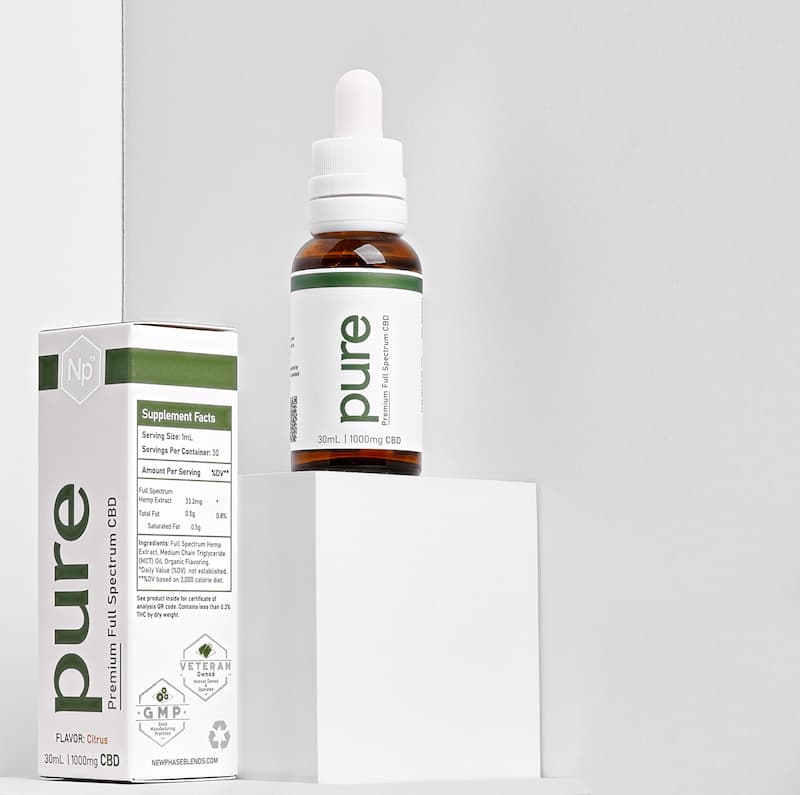 Check out this study done on the CBD content of hemp seed oil for yourself. You just might find it very surprising. A lot of people really do not know that hemp seed oil is completely different from CBD oil.
According to Oklahoma State University, hemp seed oil is a healthy source of fats and protein, but not a source of CBD. The more we look into this organization, the more we can see just how fake they are.
Alternatives to B+ Pure CBD Oil
Pure CBD Products for Sale by New Phase Blends
At New Phase Blends, we get weekly calls from elderly clients who have been scammed by companies similar to B+ pure CBD or Veterans Vitality (I believe they are the same organization).
They make a purchase because it's incredibly cheap and seems like a great offer. They've heard about CBD, and really want to try it. The end result is them calling us asking how they can get their money back, or asking what they can do.
Unfortunately, we cannot offer much except some education on what to look for, how to avoid being a target in the future.
Related: Pure CBD Tinctures
New Phase Blends offers a premium, CBD-rich product line that is all verified by lab reports. You know exactly what's in your CBD products when you buy from us. From some of the best CBD gummies, to pills, to drops, to topical balms – we have you covered.
The best part is (next to finally getting relief) is we offer a money-back guarantee. If you do not like our CBD products, return them.
I want to be crystal clear here. If you do not LOVE anything you buy from New Phase Blends, we actually encourage you to return it. While we are in the business of selling pure CBD oil products, we are not in the business of selling things that people do not like.
You'll get all your money back. Have questions? Call us at 561-331-2225. We will answer 7 days a week. Want to place your order on the phone? Again, call us. It's so easy.
We're a veteran owned and operated organization that places customer service and quality above everything else. We want to see you get the relief you are looking for, not just sell you something that may or may not work.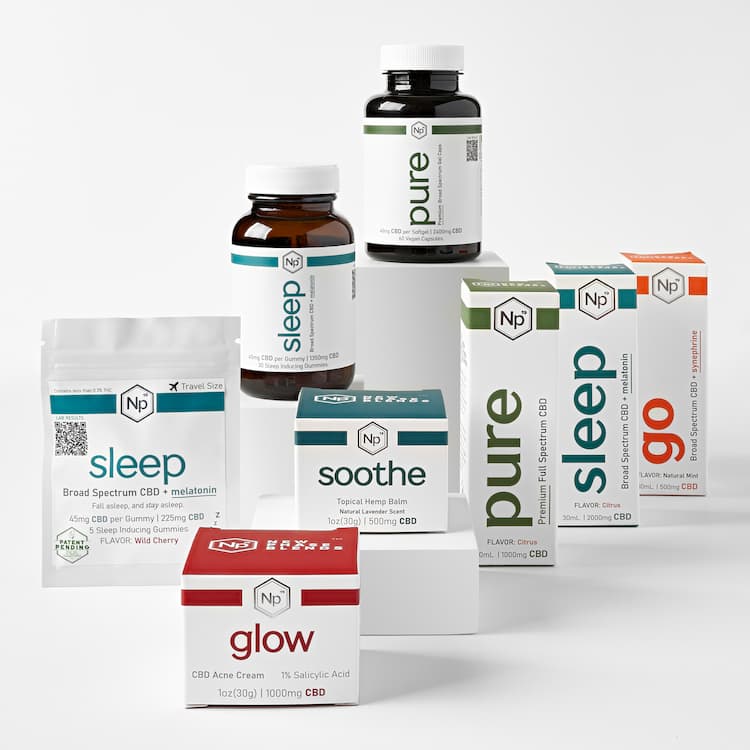 People love New Phase Blends for a reason – our products work. We blend REAL CBD with other natural and scientifically-proven compounds to give you the most effective relief possible, when compared to other plain CBD products.
Patent pending CBD Products
New Phase Blends' flagship product revolves around the use of a pure CBD extract mixed with melatonin. The result is a natural sleep aid so strong, that you'll probably be blown away.
'Sleep' utilizes a CBD rich hemp extract that is also rich in other cannabinoids like CBN and CBG. CBD is only one of over 124 different cannabinoids within the hemp plant.
Related: CBD Oil on Amazon
The term cannabinoid simply means 'plant chemical.' Our bodies are able to process both endocannabinoids (our bodies makes these) and cannabinoids (like CBD oil) and in turn, we get different health benefits and relief from symptoms.
You'll notice in the chart above the terms CB1 and CB2 receptors. Most people aren't aware of what I am about to tell you.
Our bodies are actually equipped with what's called and Endocannabinoid System, or ECS for short. The ECS does a ton of different things for us, and it's made up of a complex network of receptors and cells.
These receptors are known as the CB1 and CB2 receptors. They are located all throughout our bodies, but most prevalent in the brain, brain stem, and spinal cord.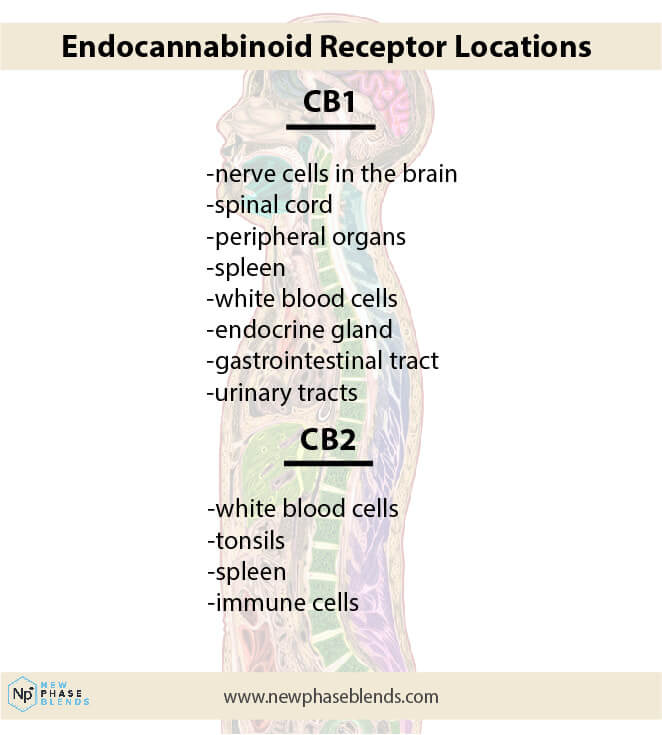 Our patent-pending sleep formulation revolves around utilizing these receptors to help induce a healthy, deep sleep. Even the most severe insomniacs are able to benefit from this sleep aid that uses a wholesome CBD oil, and blends it with melatonin.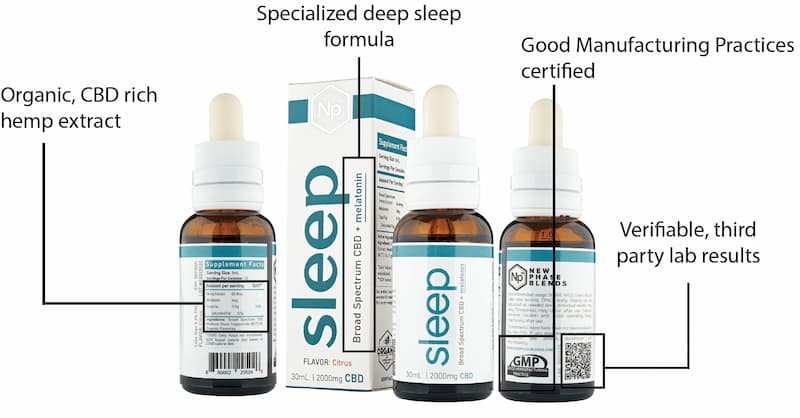 Click the picture above for more information on how 'sleep' might be able to help you get the sleep you've been looking for.
While sleep is our more popular CBD product, we also carry a verity of different wholesome CBD items you will find beneficial. From broad spectrum sleep aids, to full spectrum premium CBD oil – we have you covered.
Related: The Differences Between Broad and Full Spectrum Explained
Our hemp extract is organic, and some of the best in the industry.
Related article: CBD Oil for Sleep
When comparing to B+ pure CBD oil, well, there really is no comparison.
Regardless of who you buy your CBD from, I just want you to be careful. Take a good look at what you buy. Try to call the company and ask them questions you have. Look for reviews, and make sure they seem real.
I actually try to find some bad CBD reviews scattered throughout a review section, because at least you know the company isn't deleting things that aren't a 100% positive review.
Confused on what to buy? Check out our CBD starter kit bundle. This bundle comes with several different forms of CBD products. You can see which type of product you like best. Maybe you like them all, maybe you prefer a balm, or a CBD tincture. With this kit, there is no guessing. You get it all.
Summary – Exercise Caution With B+ CBD
How many more people can B+ CBD take advantage of? It sucks for the buyer, and it sucks for legitimate CBD companies like ours.
Related: What Do CBD Gummies Do?
People believe they are buying a real B+ pure CBD oil product that's rich in CBD, but in reality, they are just buying a type of cooking oil – hemp seed oil. Sure, it's high in healthy fats, but it isn't going to offer any CBD at all.
Once someone buys, the user thinks CBD products they see for sale are a scam and doesn't work. They just don't know they've been scammed – they think CBD doesn't work, when in reality, they never even tried it.
This is what really upsets me. The buyer had a really horrible experience, and not only do they think CBD is some type of 'snake oil', but they tell other people it is to. So, not only have we lost a potential customer, but we've lost many if you add up all the people they have told their story to.
It's not only about losing a customer either. It's about people looking for relief, because they need it so bad. They could have actually found relief – had they found a legitimate CBD company, instead of a potential scam.
Proceed with extreme caution when purchasing B+ Pure CBD. All of the red flags are there. Choose a company like New Phase Blends, instead. You will not regret it.
*FDA disclaimer: none of the statements on this webpage have been approved by the FDA. These statements have not been evaluated by the FDA. These products are not intended to diagnose, treat, cure, or prevent any disease. Medical advice should be sought before starting any supplement. If you are pregnant or nursing consult with a doctor. Medical advice should be sought if you have any pre-existing medical conditions. If you take other prescription medications, a doctor's advice should be sought. Site void where prohibited.