You've likely heard about the massive success stores about people using CBD, but what about CBD for dogs? What does CBD oil do for dogs?
Well, it does a lot of the same things that it does for us, humans, actually. Most importantly though, it is an all-natural substance that will not harm your dog. This means that you almost never have to worry about giving your dog too much, or having it make your dog feel sick or unhappy.
Let's put this into perspective.
How many supplements and/or medications for dogs do you know of that have almost side effects, AND actually work well at their intended job? The truth is that just about every compound will have some side effects.
It's also true that many drugs that we give our dogs could also be toxic to our dogs. This is why CBD oil for dogs is such an amazing alternative form of relief for our furry friends. It's very effective and it doesn't pose any risk to your pet.
In this article, we're going to discuss pet CBD oil products, some of the dog health problems it can help address, and what the best CBD oil is for your pets.
Does Pure CBD Oil Really Work on Canines?
There are probably a few important questions that you have about pure CBD oil and your dog, and before you give anything to your beloved pet you're going to want answers. I get it. As a dog owner, I am the same way.
According to several initial studies, organic CBD oil (also known as hemp oil) is quite good at relieve pain and anxiety in dogs. Although CBD oil hasn't had a lot of studies done on it (largely due to antiquated federal laws regarding any cannabis product), the studies that do exist are extremely promising in regards to positive health benefits for dogs.
With that being said, there is also sufficient anecdotal evidence from many dog owners that will tell you that they have used CBD oil and seen incredible results from it.
The main reason that CBD oil is used by dog owners is to help their pet cope with pain, specifically neurological pain. CBD oil has been used by people for years for the same reason. It's one of the few substances that works well in both dogs and people.
Need more evidence? Check out this study done by Scientific Reports. It claims, "Aggressive behavior towards humans decreased significantly over time in CBD treatment group." This study was done on shelter dogs. These dogs are some of the most anxiety-ridden dogs on the planet.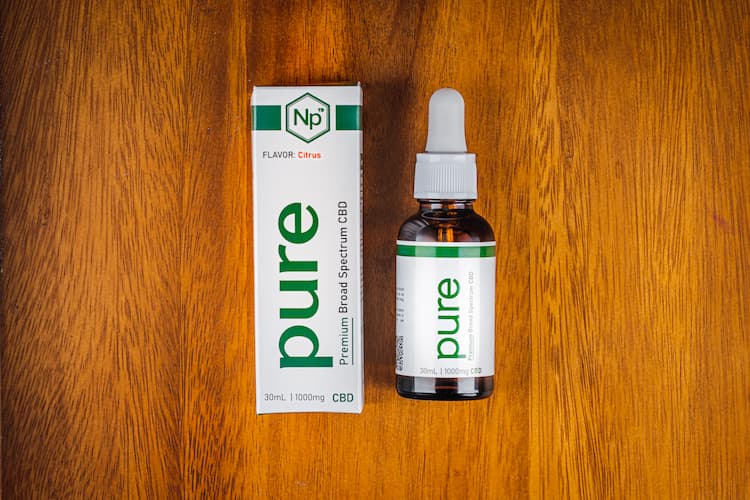 As pet parents, we look for ways to treat anxiety and other health conditions in our dogs. Well, you now know of one additional method to help your pet's anxiety levels.
Safety of Using CBD Oil for Your Pets
CBD oil is very safe for your dog to take. There's virtually no risk of an adverse reaction, so that fear can be put to rest – immediately.
A peer-reviewed study was done on dogs to see if they would overdose on CBD after being given large amounts of it, on purpose. The results?
There were no negative changes, at all, when compared to another group of dogs that were given a lesser amount of CBD. There is no scientific evidence that exists which shows consistent side effects with CBD use in dogs.
CBD Oil for Your Dog's Pain Management
Dogs bring an immense amount of joy into our lives. They may start out as a just a 'pet', but they quickly become a member of the family. This is why it is so hard for us to see our four-legged friends in pain.
Unfortunately, our dogs can't come up and tell us when something hurts, and where on the dog's body the pain is coming from. They can't speak to you when they have a sore paw or a pulled muscle, although some are good at expressing this in other ways.
While they can't speak to us using words, we can often interpret signs of pain in them by the way that they are acting.
If your dog is laying around more than normal, seems like he is feeling down, or is having trouble moving and running around, these are clear indicators that something is wrong. While you definitely should take your dog to the vet if you have any concerns that this could be something serious, what can you do in the meantime?
While you are waiting for your vet appointment and prescription pain medication, you don't want your dog to continue to suffer. But, how can you know what kind of medicine to give him that will actually help? How do you know what's safe and what isn't?
This is where CBD oils comes into the picture. With high quality CBD oil you don't have to worry about accidentally giving your dog too much. If you do give your dog too high of a dose it won't do much to them at all in regards to negative side effects, so the fear of causing harm while trying to help your dog is something that you don't have to be concerned with.
Hemp plants are completely natural. All legal CBD oil will come from these hemp plants. It comes in the form of things like broad spectrum CBD oil, CBD isolate, full spectrum CBD oil, and other products.
Try giving your pet broad spectrum CBD oil for its' pain and see how they respond. Giving them a CBD oil treat is simple, and you also don't need a specific pet CBD oil, either. Most CBD oils that you yourself take are safe to give to your dog.
The pet CBD oil is really no different on a molecular level, it might just have different flavorings like bacon, or beef (while we think this is gross, they probably love it).
Inflammatory Issues and Arthritis in Dogs
While primarily known for it's uses in pain management, CBD products have many other beneficial effects that can help your dog when they are experiencing symptoms that make them uncomfortable. Arthritis is among the more common reasons for CBD use in dogs. Pet owners should be relieved to know that things like arthritis creams exist with CBD in them, specifically made to help joints and inflammatory issues. CBD does wonders for arthritis.
CBD oil has also been showing to have anti-inflammatory properties, too. This makes is a great choice for any dog that is getting older and starting to have joint pain. Just like people, dogs have joint issues that creep up with age, adding a little CBD oil to their diet can help to alleviate both pain and inflammation, helping your dog to remain more active and mobile.
Seizures
Some dog owners have pets that suffer from seizures. Using CBD oil to help prevent seizures is showing to be a far better option than simply trying to cope with them when these seizures are in the process of occurring.
Relaxing Effects on Dogs
CBD products can produce a very calming effects on dogs of all types. In fact, many studies show that CBD works EXTREMELY WELL in this regard.
Negative Effects of CBD Oil on Dogs
CBD oil is well known for being very safe for use in dogs, but that doesn't mean that it doesn't come with the risk of some minor side effects.
Extreme amounts of anything can cause adverse effects. That said, it would take an absolutely unheard of CBD dosage to do any negative effects to your doggie.
CBD Products Dosing for Pet Owners
While there have been no studies on how much CBD would be best for a dog, many veterinary medicine regimens agree that .2mg of CBD per pound of body weight is a good starting point.
For instance, if your dog weighs 100 pounds, try CBD pet products with about 20 mg of CBD per dose. Again, the CBD oil doesn't have to be made for pets – they can use the same broad spectrum hemp oil that you take, as long as you make sure the dose is accurate.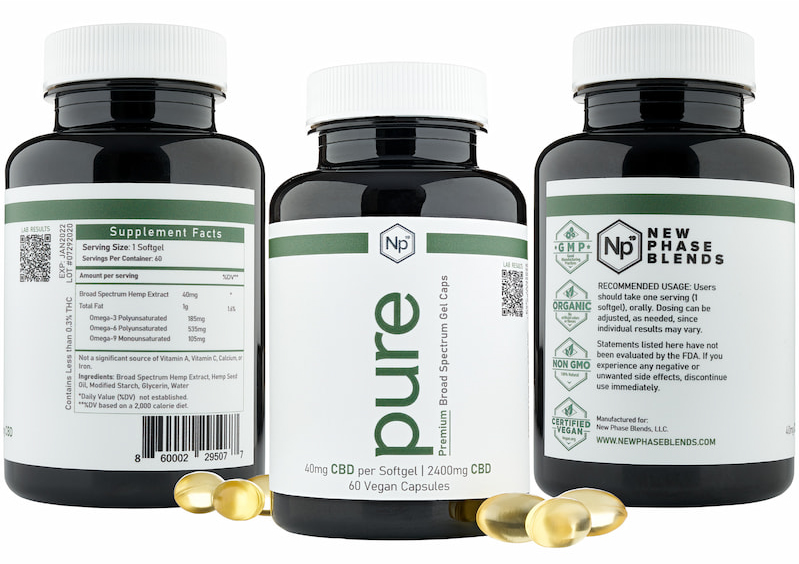 Like anything else, make sure your dog isn't allergic to, and doesn't have issues processing, whatever the ingredients are in your favorite CBD product from your favorite CBD company.
If you accidentally give your dog too much CBD oil he may experience some drowsiness, lowered blood pressure, and possibly dry mouth. These are all minor concerns, and when compared with the potential side effects of other medications, it makes it clear that CBD oil is, by far, a safer option for your dog.
Having CBD Oil On Hand as Your Dog Gets Older Is Important
Dogs bring a lot of joy into our lives, but with that joy comes a responsibility to take care of them. As dogs get older they begin to have health issues, but since dogs lifespans are so much shorter, those health issues can creep up on you very quickly.
Thankfully, products like CBD extract are created from the hemp plant to aid with the aches and pains that come along with your dog getting older.
The best way to stay on top of health issues, like arthritic pain that comes with old age, is to be proactive.
You can choose to react to problems such as neuropathic pain after they happen, or, you can be proactive and start adding CBD oil to your dog's diet now. There are several health benefits that your dog can begin to experience once you start giving them CBD products.
Being proactive by giving your dog CBD oil can help to slow the progression of many age related issues, helping your dog to live a longer and happier life.
Give Your Dog CBD Oil – You'll Thank Us Later
The CBD industry is filled with different products that can really do wonders for yourself, and your doggies.
Remember, you don't have to go out looking for some special type of CBD oil made specifically for dogs. This type of product tends to be way overpriced. They can use any CBD product that you yourself can take, as long as they aren't allergic to any ingredients in it.
Unfortunately, many CBD pet brands needlessly increase the price on their pet CBD. This doesn't surprise us, though, as it's done with all sorts of pet products.

If you're looking into buying CBD oil, or other high quality CBD products, please consider the CBD brand known as New Phase Blends. As a veteran owned and operated organization, we have nothing but your complete satisfaction in mind – at all times. Don't like anything you buy from us? That's fine, just ask for your money back.
As long as your product is returned within 30 days of the original purchase date, you are able to get a refund in full.
We also offer nothing but the best CBD products made from organic hemp. Above all else, we just want you, and your dogs, to find the relief that CBD's effectiveness can bring you. Only buy CBD from the best in the business.
References
Frontiers in Veterinary Sciences: Pharmacokinetics, Safety, and Clinical Efficacy of Cannabidiol Treatment in Osteoarthritic Dogs, Preliminary Investigation of the Safety of Escalating Cannabinoid Doses in Healthy Dogs
Scientific Reports: Cannabis sativa L. may reduce aggressive behavior towards humans in shelter dogs.