Hey there! If you've stumbled across this CBD book, it's because you're interested in CBD and the benefits that this compound can bring to yourself, or others. If you're confused, don't be – this new industry brought a ton of confusing products and information along with it. It's my goal to help you get a firm grasp on what CBD is and how people are currently using it. This will be a very easy-to-read book in a structured manner that will make sure you get the most benefit possible. I've personally bought many eBooks that are poorly written and offer little to no value – this is not one of those books. I give you my personal guarantee that when you are done reading this, you will feel confident in hemp-based products, like CBD, and more importantly, how to find a quality company that offers you what you need most.
-Dale
NOTE FROM THE AUTHOR: You will see the terms CBD oil, hemp oil, and hemp-based products used interchangeably in this book. These all are referring to CBD oil. You will run across these names in products due to the nature of the CBD market and unregulated operating environment. Some times people confuse hemp seed oil with hemp oil, however, for the purposes of discussion, hemp oil as mentioned in this book is NOT the same as hemp seed oil.
DISCLAIMER: Due to the unregulated nature of CBD and other hemp-based products, I must be sure to mention that the FDA has no approval issued on CBD, or any other cannabinoid use as a dietary supplement. For this reason, all health claims are not FDA approved and people should exercise caution when shopping for, and using, CBD or other hemp-based products. Myself, and many others, are confident the FDA will issue their regulatory guidance and guidelines in a timely manner. Now, let's get on to the good stuff.
Instructions After Purchase
This CBD book is useable from any smart phone, laptop, desktop, or tablet. After checkout, you will be emailed a link. You will be able to download the CBD book directly from that link, immediately.
CBD Essentials: About the Author
Dale Hewett is the current CEO of New Phase Blends. He is a retired Army Captain and holds a Masters of Science. Dale developed a passion for CBD, and other hemp-based products, while dealing with chronic pain that was the result of a spinal cord injury sustained while on active duty in the United States Army. Dale created New Phase Blends in hopes of being able to deliver the same products to others that he finds solace in taking. Since being medically retired from active duty, Dale began to pursue a unique approach to CBD use. He strongly believes that hemp-based products work very well when blended with other well-known and scientifically proven compounds.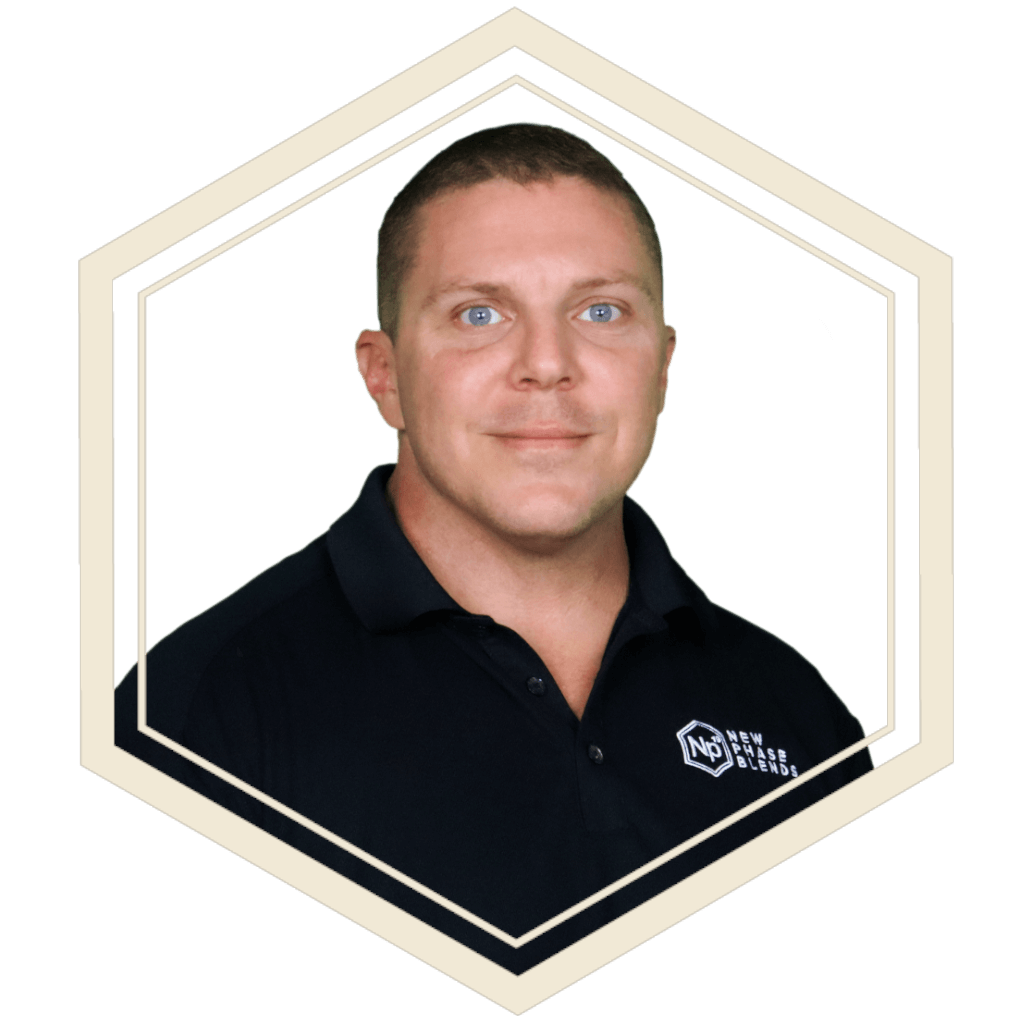 Common Questions About CBD Books
Educational Articles on CBD from the New Phase Blends Archive
We've taken the time to publish several articles that address anything from common questions, to more complex scientific studies on the use of CBD. These are our most recent articles, but you can browse all of the articles by clicking on the button below. Keep in mind, the CBD book above contains a lot of information that cannot be found in these blogs.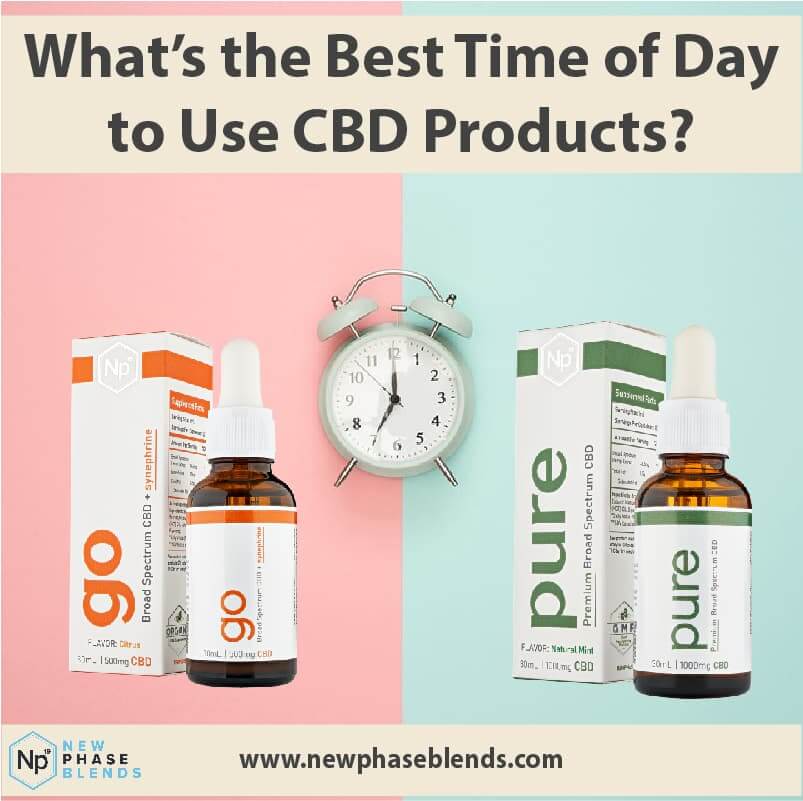 If you are new to CBD products, you might be wondering what the best time of day to take CBD oil is. There really is no right answer here, because everyone uses CBD for different reasons. Some people also get worried about CBD and making you sleepy, so they need
Read More »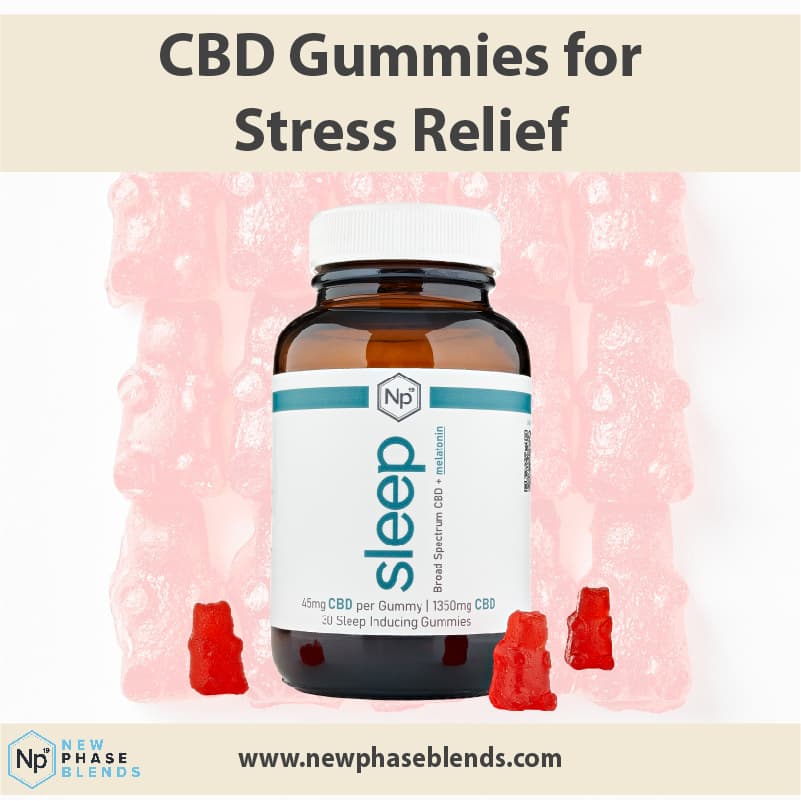 Life is hard enough without having to deal with extra stress! Taking some of the edge off in a natural and healthy way is something all Americans can appreciate and should look into. CBD is a wonderful means of achieving this! What could be better than preparing for a stressful
Read More »
Looking for products from the nation's leading CBD hemp experts in their field? Look no further. New Phase Blends is a veteran owned and operated organization. We strive to provide the most effective CBD products on the marketplace. Best of all, if for whatever reason you don't like what you
Read More »
FDA disclaimer: none of the statements on this webpage or within this CBD eBook have been approved by the FDA. These statements have not been evaluated by the Food and Drug Administration. These products are not intended to diagnose, treat, cure, or prevent any diseases. You should consult a licensed physician before starting any supplement, especially if you are pregnant or have any pre-existing medical conditions.