A new approach to maintaining clean and healthy skin.
Check out our selection of CBD skincare products for sale. The opportunities for CBD use in your skincare routine are huge. For this reason, we continuously develop new ways to blend our wholesome, CBD rich hemp extract for the most effective results possible.
By the way, you can always call to place your order, should you prefer.
CBD Skincare: When You Need It Most
When it comes to caring for the body's largest organ, the dermis, it is a complex matter that often becomes a daily ritual for many of us. The suitable creams and serums can offer your skin relief when needed and keep it supple, youthful, and glowing. CBD oil has entered the world of skincare, and it is here to stay.
CBD skin products at New Phase Blends are soaring to new heights, offering you the relief you need no matter the issue. With a wide range of benefits, it is a fantastic idea to add it to your daily skincare routine.
Let's take a look at how CBD can benefit your dermis and the kinds of CBD products you should invest in.
But First, What is CBD? What Does CBD Stand For?
CBD stands for cannabidiol; it is a compound found in cannabis plants marijuana and hemp. It is a therapeutic, non-psychoactive compound that interacts with the endocannabinoid system in the body, offering the user a wealth of health benefits.
CBD is used across the globe in many different ways, from adding it to smoothies, taking it neat as a tincture or capsule, or simply enjoying it in a gummy form. Recently, CBD has become increasingly popular in the skincare and beauty industries.
Everyday beauty product manufacturers are using it for its many benefits. While topical CBD has been around for a long while to treat pain and inflammation, its popularity in the beauty industry has just started to rise.
There are several reasons why. We will dive straight into these throughout the article.
A Note on CBD Oil Legality:
All New Phase Blends Products are made to strict legal standards. Hemp-derived CBD oil is legal if it contains no more than 0.3% THC. At the same time, marijuana-derived CBD is considered illegal federally.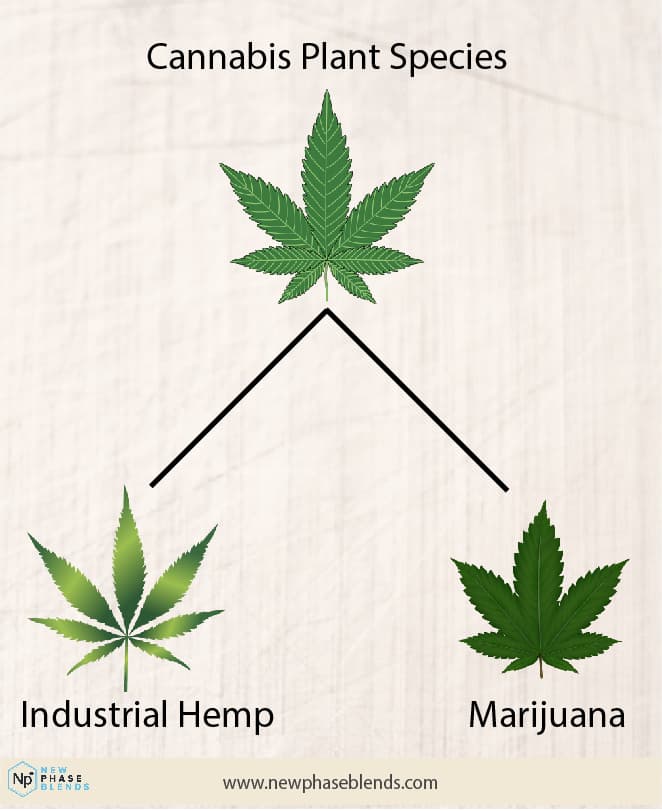 The Benefits of CBD Oil for Skincare
Some studies claim the benefits of CBD are numerous. We tend to agree. The skin is the largest organ in the body; it sometimes requires a little extra care. CBD offers a healthy way to manage some of the most intense skin conditions, from inflammatory skin diseases to acne-prone skin and even dry, flaky skin: there is a CBD product to suit various types and conditions.
Which CBD is Best for the Skin?
CBD made from the cannabis plant offers a range of different benefits; more often than not, it comes in two different types also known as spectrums. Broad-spectrum CBD is commonly used in beauty products as it has a range of different cannabinoid compounds present.
Full-spectrum CBD oil is often used in CBD-based skincare products. This is because it is used topically; the added compounds in a full-spectrum oil add additional benefits to your skincare routine. At New Phase Blends, we offer two different types of topical CBD products. Let's take a look at them and what they provide to your nighttime routine.
New Phase Blends CBD Skin Care Products
CBD in skin care has come a long way, and we are proud to have two excellent topical CBD products on offer. Our premium CBD products are ideal for any skin type and condition. Whether you are looking for a soothing pain-relieving topical or targeted acne relief, we have a little something for everyone.
Glowing skin is a goal we all strive for, that soft dewy look that is often only ever achieved after a skin treatment. Glow was formulated with that in mind; it is made to hydrate skin and tackle one of the most common issues that many people face- acne.
Glow by New Phase Blends is made with a 1% salicylic acid-base that helps clean and remove impurities. The added robust base of organic premium extracted hemp oil offers pain relief where needed and decisive action against inflammation and pain.
CBD balm for pain relief offers you a unique opportunity for targeted relief. Soothe is a topical pain relief balm formulated to relieve aches, pains, and inflammation. It gets to work almost immediately as the dermis absorbs the balm's nutrients and healing properties.
The beauty of using a topical formulation is that it offers you the relief you need without any psychoactive effects. Our Soothe balm is perfect for conditions such as psoriasis, inflamed joints, dry flaking skin, and other ailments of the skin barrier.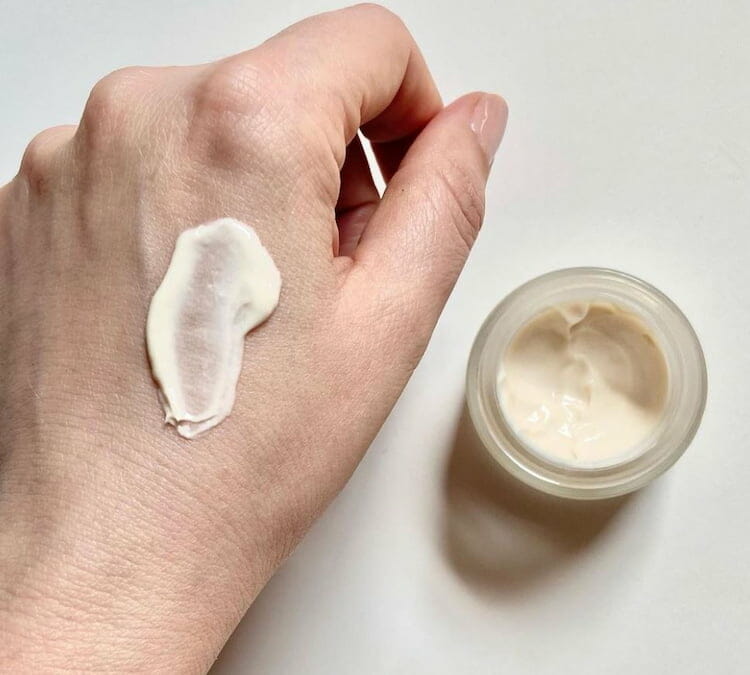 How To Use CBD Skincare Products Properly
Learning how to use CBD is quick and easy. It is really as simple as applying a dime-sized amount of cream to your clean skin, gently rubbing it in and allowing it to absorb into the dermis. For spot treating pimples apply a small amount to the affected area and let it sit on the affected area for a few minutes before gently rubbing it into the skin.
Always make sure that your skin is clean and free of grease and dirt: we recommend using our Glow formulation within ten minutes of cleansing your face.
Common Questions About CBD Skincare
*FDA disclaimer: none of the statements on this webpage have been approved by the Food and Drug Administration. These statements have not been evaluated by the FDA. These products are not intended to diagnose, treat, cure, or prevent any disease. Medical advice should be sought before starting any supplement. If you are pregnant or nursing consult with a doctor. Medical advice should be sought if you have any pre-existing medical conditions. If you take other prescription medications, a doctor's advice should be sought. Site void where prohibited.