If you're an active runner, having a small boost of energy that lasts throughout your run can be vital. A good pre workout supplement for runners can be hard to find, since a lot of them involve mixing powder into a large amount of liquid. This is a recipe for disaster (water log). No runner wants a water logged stomach right before they start their run. There are some energy supplements for runners that exist which don't require water mixtures, but some of them are just subpar – unfortunately. In this article, we'll go over a great supplement that adds extended focus and energy while you run, and why it's important to consider using.
TL;DR – Stick with an effective supplement that doesn't fill up your stomach. Consider trying 'go' energy drops, as they both aid in recovery, and deliver much needed energy throughout your run.
Why Runners Should Consider Using a Pre-Workout
As a runner, you're always looking for ways to improve your performance and push your limits. While many runners rely on their diet and training regimens, incorporating a pre-workout supplement can offer several benefits. That's right, a pre-workout. Most runners are under the impression that pre-workouts are only for gym rats, or weight lifters. This is not the case, at all.
Increased Energy and Endurance
One of the primary reasons runners turn to pre-workout supplements is to increase energy levels and endurance during their runs. Pre-workout formulas often contain stimulants like caffeine, which can provide a much-needed boost of energy. These stimulants work by increasing the release of adrenaline, improving blood flow, and enhancing the body's ability to break down and use stored fat as fuel. As a result, runners can experience increased energy and the ability to maintain a faster pace for longer periods.
Enhanced Focus and Concentration
A runner's mental state plays a significant role in their performance, and pre-workout supplements can help improve focus and concentration. Ingredients like L-tyrosine, an amino acid, and caffeine work together to stimulate the production of neurotransmitters, such as dopamine and norepinephrine. These neurotransmitters help to enhance cognitive function, sharpen focus, and maintain motivation during long runs or intense training sessions.
Improved Nutrient Delivery and Oxygenation
Many pre-workout supplements contain ingredients designed to improve nutrient delivery and oxygenation to the muscles. For example, ingredients like L-citrulline, an amino acid, and beetroot extract help to increase nitric oxide production. Increased nitric oxide levels lead to vasodilation, which widens blood vessels and enhances blood flow.
This improved blood flow allows for more efficient delivery of oxygen and essential nutrients to the working muscles, ultimately supporting better performance and faster recovery.
Enjoying your reading so far? Sign up to become part of the NPB community and receive a free eBook, 20% off your next order, and access to ton of educational information about cannabinoids like CBD and Delta 8. NPB hosts, arguably, the largest collection of cannabinoid info on the internet. There is no better place to learn than our educational databse.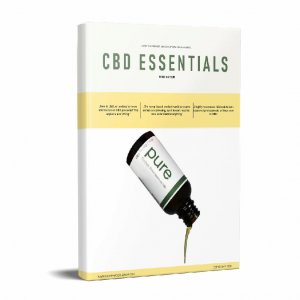 Reduced Muscle Soreness and Fatigue
Runners often experience muscle soreness and fatigue, especially after intense or long-duration runs. Pre-workout supplements containing ingredients like beta-alanine and branched-chain amino acids (BCAAs) can help to reduce muscle soreness and fatigue. Beta-alanine buffers lactic acid buildup in the muscles, delaying the onset of muscle fatigue and allowing for longer, more intense runs. BCAAs, on the other hand, help to reduce muscle breakdown during exercise and support faster recovery by stimulating protein synthesis.
Optimal Hydration and Electrolyte Balance
Proper hydration and electrolyte balance are crucial for runners, as they help to maintain peak performance and prevent cramps, fatigue, and other issues related to dehydration. Pre-workout supplements often contain electrolytes like sodium, potassium, and magnesium, which help to maintain fluid balance and replace essential minerals lost through sweat.
Some pre-workout formulas also include ingredients like coconut water powder or taurine, which can further support optimal hydration and electrolyte balance.
This CBD-Based Supplement For Running Helps Inconsistent Energy Levels
Have you ever noticed that a few minutes into your run, your energy levels have somehow dropped significantly? Before you know it, you're then halfway through the run and you feel great! Or maybe, you feel even worse.
Energy supplements for runners can aid with these levels, but you need to get a grip on why it's happening.
The point is, our energy levels can fluctuate heavily throughout our runs. This is known as training fatigue, and it's actually normal. There are several reasons for this, but these three things have the most influence on your energy levels:
Regardless of what pre workout supplement for runners is recommended, you need to make sure these three areas are adequately cared for if you want to have a good run.
Sleep is important because it allows your body to rebuild, and prepare for the next day's work.
Rest and sleep are different. Sleep puts your body into an almost catatonic state, while rest is simply a lowered heart rate. When muscles aren't in contraction, that area is considered in a state of rest.
Finally, fuel is extremely important. If you want to run, you have to feed your body fuel. I could write an entire article on the different types of food, and why some are better than others for creating extended energy. However, just keep in mind that you need to put calories in the machine (your body) if you want it to work (burn calories).
Obviously, the cleaner the calories, the better.
A pre workout supplement for runners, or energy supplement for runners, will aid in making up extra energy that might have been lost due to poor sleep, rest, or fuel choices.
Best Pre Workout For Running
Quite frankly, there are a TON of pre workout supplements for runners and weightlifters alike. I mean a TON! The supplement industry is alive and well, and because of this, you can find many different things. I would like to point out, though, that effective energy supplements for runners are going to be different than most others. This is because you want to fill up your stomach with as little as possible before going on your run.
We've all been bloated, or water logged, during a run. You can literally feel your stomach wish washing around, and it makes you want to vomit (at least that's what happens to me). Some runners prefer energy chews, while others prefer a bit of sugar to help give a boost. The best pre workout supplement for runners will likely fit in somewhere between these two concepts.
Take a look at 'go' by New Phase Blends. This extremely effective pre workout for runners revolves around mixing synephrine with small amounts of CBD, or cannabidiol.
What is Synephrine?
Synephrine comes from bitter orange extract. This extract is from the bitter orange fruit, which comes off of the bitter orange tree of southeast Asia. It's been used for thousands of years for things like:
cognitive enhancement
energy aid
focus supplement
weight loss aid
You've likely heard of ephedrine, right? Well, synephrine is the sister molecule of ephedrine. It is much safer to use, too.
What is CBD, or Cannabidiol?
CBD is one of several cannabinoids (plant chemicals) within the hemp plant. This non-psychoactive, natural compound works great at increasing energy levels at low doses. It also does a great job at helping keep inflammation, sore joints, and other aches/pains at bay.
For those that don't know, hemp and marijuana are related, but they are different. Hemp contains almost no THC, while marijuana can contain a lot.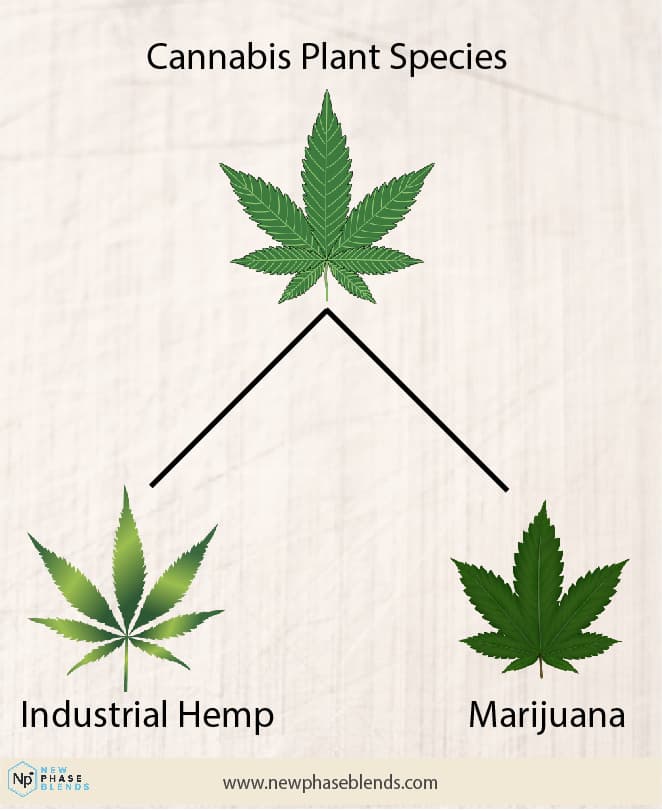 No, CBD cannot get you high. It's not possible. CBD is not psycho-active like THC is. Most people are familiar with THC since it's what makes marijuana get people high. CBD has not THC in it. You cannot, and will not, get high by utilizing the beneficial properties of CBD.
Energy Supplements for Runners
Please, watch out for some energy supplements for runners that contain crazy chemicals in them. I picked up a pre workout the other day while browsing the running store by my house. I couldn't even pronounce most of the names of the ingredients.
Go contains only the following ingredients:
Organic hemp extract (where the CBD comes from)
Synephrine
MCT oil
Organic flavoring
That's it. There is no need for high amounts of caffeine, or other crazy stimulants that leave you crashed out shortly after using them.
The extended energy delivery formulation in this pre workout supplement for runners all happens by the way of synergy. We've discovered that CBD works in synergy with many other natural compounds.
The result is a stronger product, that works better, and lasts longer. There are literally FOUR ingredients in this product, that's it. FOUR. Your stomach won't be left full of liquids with weird ingredients swishing around while you go for your run.
Here is a snap shot of the ingredients of go: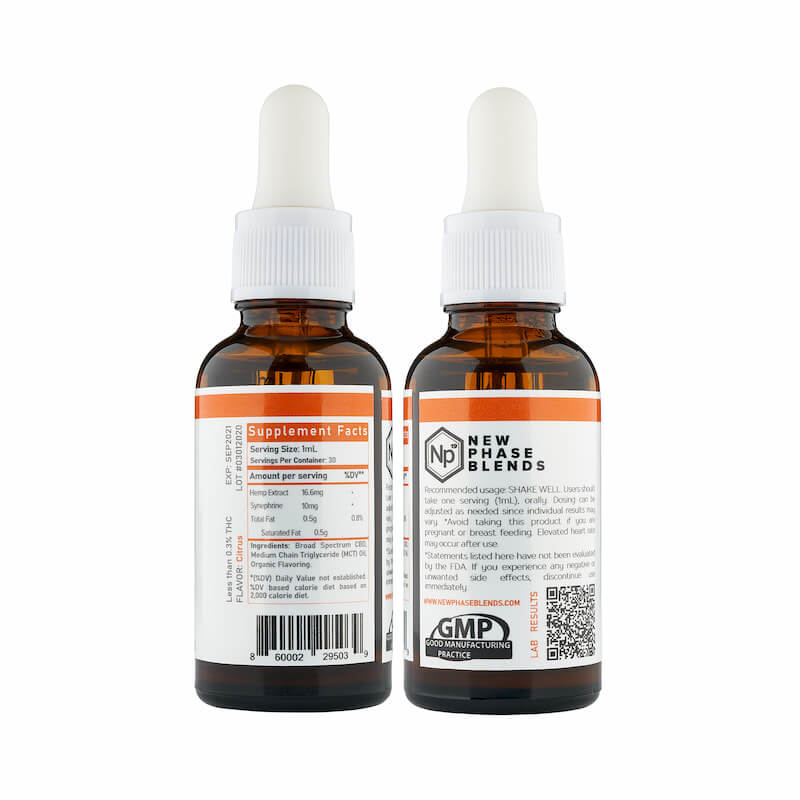 The combination of synephrine and CBD proves to be a powerful pre workout supplement for runners.
How do I use it?
Simply squeeze 1mL of this oil under your tongue, and hold it there for roughly 60 seconds. This energy supplement for runners will get into your blood stream via the sublingual vein located under the tongue.
Most people feel the effects within minutes.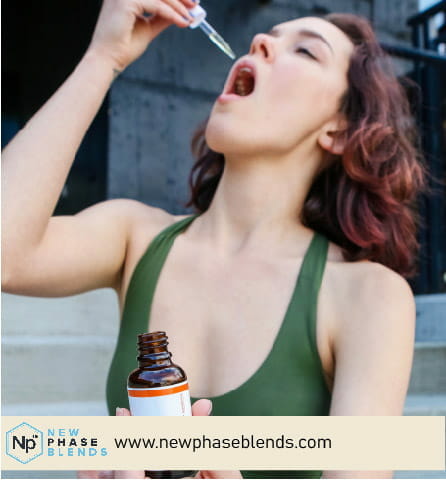 Summary – New Energy Supplements for Runners
Getting the energy you need to be at your peak performance level is critical to a good run.
On top of sleeping well, resting, and fueling your body, you should consider a pre workout supplement for runners called go by New Phase Blends. As far as recovery, consider a more traditional CBD oil or CBD balm to aid in reducing inflammation.
This energy supplement for runners even comes with a money back guarantee. You see, we want you to love to things you buy from us. If you don't, send it back within 30 days of the original purchase and we'll give you all of your money back. New Phase Blends is popular for a reason. We're a veteran owned and operated organization that makes it our mission to help others get the relief they need.
With the vast amount of energy supplements for runners on the market, it can be hard to make the right choice. I hope you will at least consider giving go a try. You will thank me later. 😉
References
Journal of Strength and Conditioning Research: https://pubmed.ncbi.nlm.nih.gov/26937774/
Runner's World: https://www.runnersworld.com/training/a20836407/how-to-overcome-marathon-training-fatigue/
Sports Health: https://www.ncbi.nlm.nih.gov/pmc/articles/PMC5753973/