CBD oil has gained a reputation as something near a miracle compound that can, seemingly, help with all sorts of health benefits. Both medical doctors and holistic healers agree on its effectiveness in treating anxiety, depression, epilepsy, PTSD, diabetes, arthritis, and a host of other ailments in humans. Notably, all of those conditions affect can both humans and dogs, leading many concerned pet owners in search of treatment for their canine companions to ask: is CBD good for dogs, too?
According to the best studies in biomedical sciences that are currently available to the general public, the answer seems to be yes. Dogs can safely benefit from CBD treatment in much the same way as humans.
TL;DR – CBD can do a lot to help out your furry friend's health conditions. It is VERY safe for dogs to consume.
This is great news for many pet owners looking for all natural treatments for their pets, or hoping to save money on expensive visits to the vet, or pain medication that can cause you to go broke before you know it.
All things considered, it is important for pet owners to be fully educated on what CBD is, how it works, what it can (and can't) do for their dogs, and how much CBD to safely administer before initiating a treatment regimen of CBD for dogs.
CBD for Dogs: What is It?
CBD stands for cannabidiol, which is a compound that occurs naturally within the cannabis plant. Known as a phytocannabinoid, CBD is related to THC (tetrahydrocannabinol) but does not cause the same mind-altering effects that THC does.
Because of this, CBD is not considered to be a controlled substance, and can be bought over-the-counter in many forms, from oils to edibles.
The Cannabis Plant Explained
I mentioned earlier that CBD comes from the cannabis plant. While this is true, the cannabis plant includes both industrial hemp, and marijuana. Hemp is what products like CBD dog treats are made of, because there is little to no THC in it (less than 0.3% by law).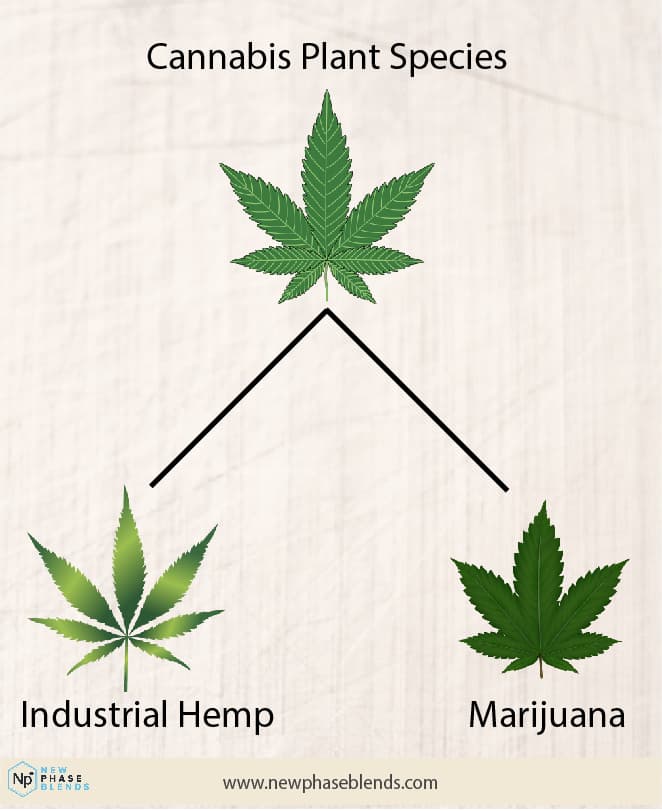 It is important to distinguish this, because veterinary medicine has found THC toxicity levels in dogs can be caused from smaller amounts than humans. All of us dog owners want to avoid potentially harmful ingredients in our dogs' diet, right? Hemp is not harmful to dogs – at all.
CBD is extracted from the flower of the hemp plant, and, when properly processed, is a clean, natural product.
It can be safely administered to dogs in conjunction with other medications they are taking (though a veterinarian should always be consulted to make certain of this), and has no addictive or otherwise negative side effects.
CBD oil for dogs can, sometimes, take the place of anti inflammatory drugs. It can also treat anxiety in canines, offer anti inflammatory properties, and anti nausea effects. Pet parents should be happy that compounds, like cannabidiol, were discovered.
How Does CBD Oil Work?
CBD interacts with a body's endocannabinoid system, an internal regulatory system shared by dogs, and humans. In fact, it's present in nearly all members of the Animalia family.'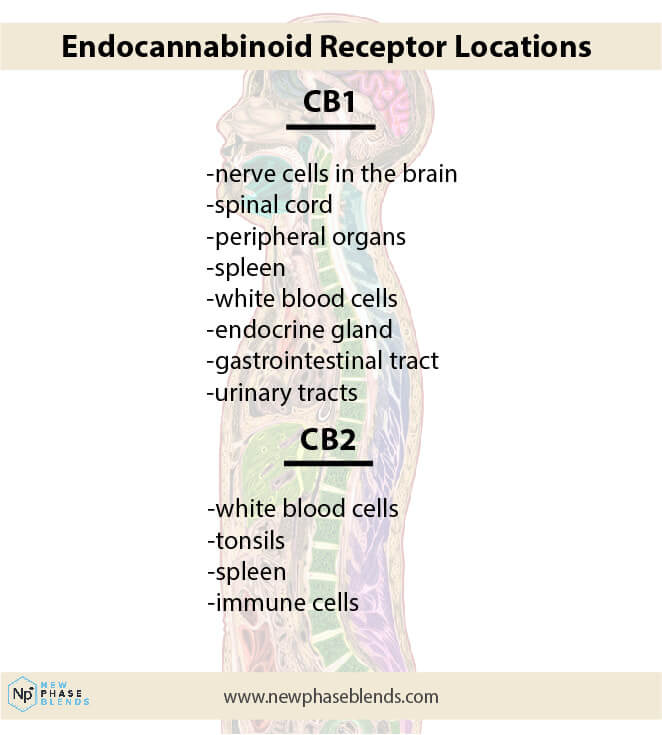 The body produces cannabinoids of its own that stimulate this system to influence physical, mental, and immune functions in a variety of ways. Phytocannabinoids ('phyto' means plant), such as CBD, CBG, and CBN, can also be used by the body to trigger this system for positive results in things like pain relief, seizure disorders, and osteoarthritic dogs.
Furthermore, the negative effects of many (not all) cannabinoids seem to be almost non-existent. The main take away here is that the potential benefits greatly out weight the potential risks.
How exactly this process works is a subject of ongoing collection of scientific evidence. The endocannabinoid system consists of many receptors, making it difficult to know exactly which are responsible for each beneficial result.
That's Cool – Is CBD Safe, Though?
CBD's effectiveness comes with almost no side effects that are specific to CBD. For example, dogs cannot overdose on CBD like they can other medications.
Full article: CBD Oil Effects
Like any over-the-counter medication, the safety and effectiveness of giving CBD to your dog heavily depends on the brand, and type, of CBD. Healthy dogs can benefit from added CBD products to their diet at virtually no cost to safety.
Unlike THC for pets, CBD is extremely safe. While both CBD and THC come from cannabis, they are completely different compounds. Most pet owners will prefer broad spectrum CBD products, because they contain near 0.0% THC levels.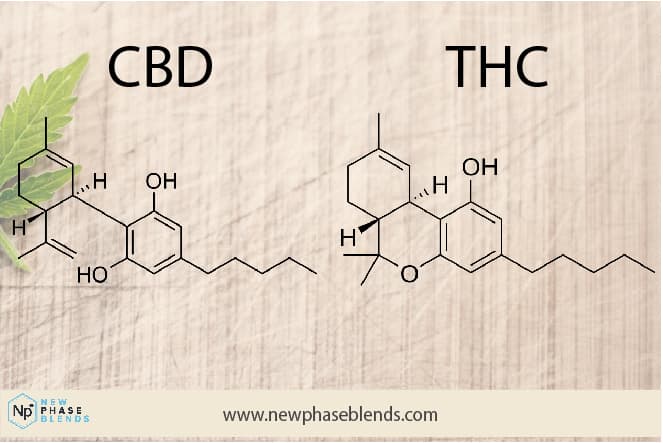 Just remember, like anything else you introduce to you dog's food / diet plan, make sure they aren't allergic to it, and can stomach the change. It's best to slowly introduce things over the course of a week so you can see how this change in their diet affects them.
Related: CBD Gummy Benefits
Before considering dog CBD products use, it is important to check the label to confirm that THC, heavy metals, and any other bio-contaminants are not present in any detectable amounts.
Always Look for a QR Code
You'll notice a QR code on any high-quality and reputable CBD items when shopping. Scan this code. It looks like this:
This QR code links to a third party testing report that will show many important pieces of information in regards to the ingredients of your CBD product. Please, don't choose CBD that doesn't have this code.
If the information is not listed on the label, DO NOT BUY THAT ITEM. Avoid using CBD products that don't publish this information.
The problem is, the Food and Drug Administration has approved CBD for prescription use (see Epidiolex) under one pharma brand. All other over the counter CBD oil is not currently regulated, even though it's legal.
Watch Out for Fake Products
For this reason, some companies produce a fake CBD product (or severely under dosed). This applies to both CBD (or hemp oil – same thing) made for humans, and CBD pet care products (which are basically the same thing – we'll get into this later).
The take away here is: only buy CBD products from a reputable brand. Choose CBD for your pet with the same caution you would choose it for yourself.
Dog CBD Products Explained
For many canine ailments, proof of CBD's effectiveness is via anecdotal reports, as not many studies have been published. While there have been several studies on CBD for dogs, these are out numbered by human studies.
That said, the science of the endocannabinoid system, and the results of the studies that have been done, support that anecdotal evidence. What follows is a list of some study-backed claims:
Osteoarthritis
Roughly 20% of all dog's pain comes from this chronic disease, leading to decreased quality of life and increased cost in vet care. A 2018 study conducted by Cornell University concluded that "2 mg/kg of CBD twice daily can help increase comfort and activity in dogs."
Another from Colorado State University concluded that full spectrum hemp oil containing CBD also reduces arthritis pain and increases mobility. CBD use in dogs might help a lot here, too.
Diabetes
The occurrence of diabetes among dogs has been rising, and occurring to the State of Pet Health in 2016, that is a trend expected to continue at least into 2026.
Related article: How Long Does it Take CBD to Work on Dogs?
The findings of a University of Kentucky study may help to curb this trend. Researchers found that supplementing a dog's diet with 4.5 mg CBD per kg of bodyweight for 3 weeks altered the metabolome.
This suggests the potential to influence the metabolism of vitamins, nucleotides, and — crucially for diabetes — glucose over a longer period of time.
Seizures
Another 2018 study from Colorado State University addressed the impact of CBD on seizure occurrence in epileptic dogs.
The findings were encouraging, with 89% of the dogs tested showing a decrease in the number of seizures at the end of the 24 week study period.
Dermatitis
Another common malady among dogs, atopic dermatitis causes pain and discomfort to canines via rashes, skin dryness, as well as splitting and peeling.
CannaPal Animal Therapeutics conducted an 8 week study and found that dogs treated with CBD showed a 51% reduction in dermatitis symptoms.
Other Symptoms Pet CBD Might Help
There are many other ways that CBD is used that have yet to be fully vetted by the scientific community.
However, pet owner testimony and some small, observational tests suggest that it is an effect treatment for the following:
Depression
Pain Management
Heart Disease
Appetite Management
It's interesting to see just how much CBD may end up helping out our furry friends.
CBD for Dogs vs CBD for Humans
CBD is almost just as effective in dogs as it is in humans. Honestly, it might even be more effective, but we need more studies to be concluded before making that conclusion.
Related: How Does CBD Help Back Pain?
Human consumption of CBD has many different supporting studies, while veterinary medicine studies on CBD are much lower in number. While there is research supporting pet use of CBD, there just isn't enough research – yet.
Regardless, the CBD you but for your pet can literally be the same CBD product you, yourself, take.
You do not need to go and buy extremely expensive pet CBD products that are "specialized for your pets." There is no difference in CBD for humans vs CBD for pets, except for maybe the flavor and concentration of CBD.
So many people are tricked into buying separate CBD items for their dog's health conditions. This is not necessary – at all. Squeeze some of your own CBD oil drops onto their food, or on their chewable treats.
As long as the dose is accurate, that's all you need to be aware of.
Summary – CBD Treatment is Good for Dogs
So, is CBD good for dogs? With such a wide variety of applications, and no negative side effects, it is clear that CBD is at the very least worthy of consideration for inclusion in any dog's health and wellness regimen.

Of particular use to help pain management, and other symptoms of dogs suffering from the illnesses covered, there is also value in giving CBD products as a preventative supplement to a canine's diet.
Dog owners are encouraged to discuss the possibilities with their vet to come up with a treatment plan that will work best for their furry friend.
References
Animals: The Endocannabinoid System of Animals
CannPal Animal Therapeutics: CBD Substantially Improves Atopic Dermatitis Symptoms in Dogs
Colorado State University: A DOSE FINDING STUDY OF CANNABIDIOL IN DOGS WITH INTRACTABLE EPILEPSY
Frontiers in Veterinary Science: Alteration of the Canine Metabolome After a 3-Week Supplementation of Cannabidiol (CBD) Containing Treats: An Exploratory Study of Healthy Animals, Pharmacokinetics, Safety, and Clinical Efficacy of Cannabidiol Treatment in Osteoarthritic Dogs