Finding a great CBD tincture often involves a little trial and error. It can be a bit of a challenge to figure out – at first. However, once you find the best CBD tincture for you, it is almost like finding pure bliss. Wait, no – it IS EXACTLY like finding pure bliss. It's literally life changing for some people. There is often a perfect solution for everyone: from edible CBD products, CBD creams, and CBD honey sticks, to the humble (yet potent) CBD tincture. CBD tinctures are one of the most versatile and well-known CBD products on the market, and they pack a lot of goodness into a handy pocket-sized bottle. This article will run through everything you need to know about CBD oil tinctures, and how to find the right CBD tincture for you.
What Is CBD?
Before we take a deeper look at tinctures, we need to understand what CBD is and what it offers you. CBD, which stands for cannabidiol, is a compound found in the cannabis plant. It is found in both the marijuana and hemp plant.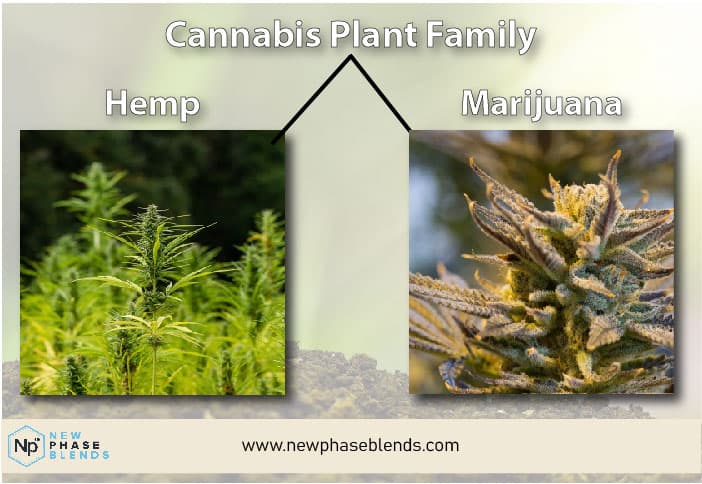 Most people see the word cannabis and think IS CBD LEGAL? Absolutely it is! It is, however, essential to note that marijuana-derived CBD products are not legal. In the US CBD, hemp derived CBD oil tinctures are legal as they have no more than 0.3% THC.
The compound is fast becoming one of the most impressive plant-based compounds to hit shelves. It offers a wealth of health benefits, from the smallest and simplest benefits to the ones that make the most significant difference in people's lives.
The Benefits of CBD:
This wonder compound has a wealth of benefits for both children and adults. Pet owners have also had success in treating their furry friends with CBD oil for pets to improve specific health conditions and overall health.
Related: CBD Tincture Benefits
Here is a quick breakdown of the most impressive benefits:
Pain relief – CBD offers powerful pain relief properties, and it can help relieve chronic and acute pain. From muscle aches to joint aches too!
Energy – It might seem like an oxymoron to use a sedative for energy; however, it has been noted that in small amounts, CBD oils can promote energy and give you a better perk than your favorite cup of coffee can. (We dive into this a little deeper later on)
Skincare – CBD's hormone balancing and anti-inflammatory properties are particularly beneficial to those with skin conditions that are painful and inflamed.
Seizure relief – CBD oil is fast becoming a go-to treatment for those suffering from epileptic seizures. There are medically reviewed studies promoting the benefits of CBD for seizures – the FDA (Food and drug administration) has an approved CBD product available as prescription medications for people with epilepsy.
Anti-inflammatory properties – This wonder compound has impressive anti-inflammatory properties, and it offers relief from painful, inflamed joints and muscles as well as helping to promote healing from within.
Brings balance to hormones – Hormones being out of whack can cause several issues. Stress, inflammation, and many other ailments can be exacerbated or caused by hormonal imbalances.
Related: CBD, Stress Relief, and Why it Works
As you can see, the list of benefits that CBD has to offer is extensive, which is precisely why we, at New Phase Blends, believe it is one of the most vital compounds that anyone can take.
If you are new to CBD, consider trying out some CBD oil or CBD gummies. The benefits of these products alone can be enough to get you the results you need.
What is a CBD Tincture?
Now that we know what CBD is, where it comes from, and its benefits, we can unpack tinctures and why they are one of the most popular forms of CBD oil on the market. A tincture is a liquid supplement that can be taken orally.
Tinctures from New Phase Blends come in two strengths: 1,000 mg CBD tinctures, and 2,000 mg CBD tinctures. Other companies will likely offer a similar strength.
They might be oil or alcohol-based and often have the extracts of specific botanicals. CBD tinctures are made with 100% pure CBD extract suspended in a carrier oil.
The Ingredients of a Pure CBD Oil Tincture:
The ingredients in a pure CBD oil tincture can vary depending on the product, the brand, and what it is intended for. Reputable brands will have clear labels that offer you everything you need to know and more about your chosen CBD oil tincture.
Other ingredients added to the tinctures will include:
Flavoring – Pure, unflavored CBD can have a really earthy taste that not everyone likes, which is why some companies (New Phase Blends included) offer a range of flavored tinctures to mask the characteristic earthy flavor of the oil. Try to opt for tinctures with organic flavoring.
Carrier oil is usually coconut oil or organic MCT oil (Medium-chain Triglyceride oil) base for most CBD brands. This is an oil that the PURE CBD is suspended in so that it is easy to measure out and consume.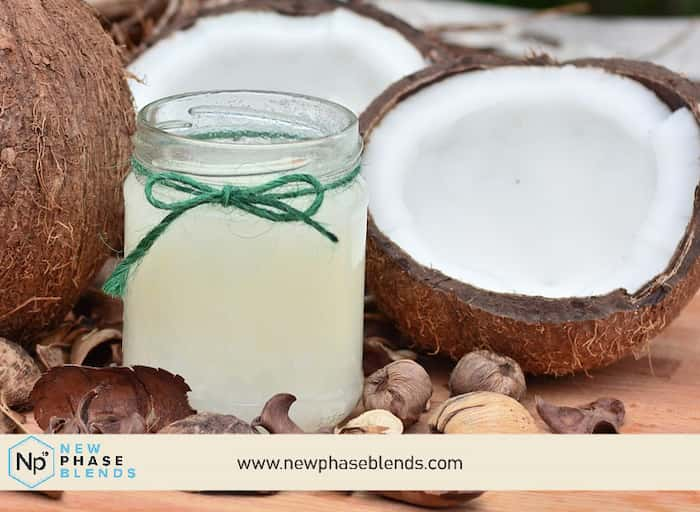 Added beneficial ingredients – In tailor-made CBD tinctures, you might find added ingredients such as melatonin or synephrine that offer added health benefits to ensure the CBD tincture does a specific job. Pure CBD tinctures won't have this added ingredient on the label.
CBD – The most crucial part of any CBD tincture is the CBD. Your product will have it listed as either full-spectrum CBD oil or broad-spectrum CBD oil.
There shouldn't be too many other ingredients listed on your CBD oil products. If you see strange ingredients listed that look out of place, reach out to the company and ask them what they are, and whether they can provide a 3rd party laboratory certificate to confirm the ingredients and contents of the product.
(pssst… All NPB products have easy to find certificates on the packaging)
CBD Tinctures: What To Look Out For
Are you wondering whether there is anything to look out for before purchasing a CBD tincture? You're in the right place. Marijuana-derived CBD products are not always vetted and legal. Stick to hemp-derived CBD products, and they are completely legal.
However, a CBD product should list CBD as part of the main ingredients, not just hemp oil, hemp seed oil, hemp extract. You should see a clear label with the mg of CBD per bottle and its kind of CBD.
While some CBD products might be labeled as hemp oil, they should definitely still show the words CBD, CBD extract, or hemp CBD somewhere on the label.
If a bottle says "ONLY CBD" and has no other information on it, instead go for a brand that is a little more open on what they have in their products.
Certificates of Analysis & Third Party Testing
Ever heard of a certificate of analysis, or third party testing?
This is a way that legitimate hemp organizations can prove to their customers that their products actually have CBD in them, and are actually in the levels claimed. It comes in the form of a small QR code that can be scanned by any cell phone or tablet. They look like this:
Never, ever buy a CBD tincture that does not have this QR code on it. If the code is gone, you never truly know how much CBD, if any, is actually in the product you are buying. Since CBD is currently unregulated by the FDA, the truth is a lot of shady companies are selling underdosed products.
Don't fall victim to this scam. Be on the safe side when looking for CBD tinctures and only buy third party tested products.
Understanding How To Buy CBD Oil Tinctures
When looking for the perfect CBD tincture, you might face such a wide range of options it can be confusing and complicated to decide on one particular product or CBD brand.
The first step to buying the perfect CBD oil is to understand the label, what is inside the tincture, what makes it unique or preferable. When you buy CBD oil, you need to pay attention to the following:
Strength – This relates to the mg of CBD per bottle or per serving; it can range from a low dosage to a high dosage. The dosages will often be listed in this format: 1,000-2,000mg of rich CBD oil per bottle OR 33-66mg of CBD per serving.
Spectrum – Many companies offer broad-spectrum CBD oil as their starting baseline for any CBD product. This simply means there is less than 0.03% THC in your CBD. While Full spectrum CBD has become more prevalent – not all companies provide this option. Full-spectrum CBD oils contain no more than 0.3% THC and a full complement of beneficial compounds. Both spectrums are beneficial and excellent products, and it boils down to personal preference when it comes to choosing between the two. Full-spectrum oil is also said to offer the entourage effect.
Purpose – Most CBD products will have a specific purpose listed on the bottle. Whether that is to help you get a good night's sleep or to perk your energy levels up, or a good old-fashioned pure oil that covers all bases with no added ingredients.
That should make it a little easier for you to choose the right CBD tinctures for your needs. Do not be afraid to have more than one bottle on hand for different purposes, and you never know what kind of day it is until the day arrives.
Being prepared can take a little more stress off your day, after all.
CBD Tincture vs CBD Oil
We get this question all the time. What's the difference between CBD tinctures, and CBD oil?
Ready for the answer?
There is no difference. They are two different names for the exact same product. A CBD tincture is simply a small jar (usually 30mL in size) that holds the CBD oil in it. The oil is then drawn into the dropper, and squeezed out under the tongue.
Again, both are the same, and both will stay in your system the same amount of time.
Why Choose a Tincture Over Other Items?
You might be wondering, "Why choose a CBD oil tincture over a different product such as a CBD gummy or a topical balm?", the answer lies in the absorption or the speed at which the product works.
Sublingual CBD tincture is one of the fastest absorption methods meaning you are likely to feel relief a lot faster than you would if you ate a CBD gummy or took a capsule.
The Science of Sublingual Oil Tinctures
Sublingual tinctures are just a fancy way to say tinctures taken by holding them under your tongue. The sublingual nerve is found directly under the tongue, and it offers a direct route of delivery to the bloodstream.
CBD oil tinctures directly placed in the mouth and held under the tongue enter the bloodstream and get to work faster than CBD products that need to be digested and absorbed through the gut.
How Long Does It Take CBD Tinctures to Work?
This is vital for taking your daily dose if you need fast-acting relief. In the event that CBD tinctures are your preferred product for anxiety attacks, it can offer you calming sensations within 10 minutes. Unlike edible products, whose absorption can vary depending on the time of the day and how much food or even the type of food you have eaten and are digesting.
Related: How Long Does CBD Oil Take to Work For Anxiety?
Tinctures ensure that CBD's effectiveness can be felt precisely when you need it most. For example, if you have just had a full meal with all the trimmings and begin feeling anxious, a CBD gummy would likely only start offering relief in 40 minutes.
However, CBD gummies do have their place, and they are excellent products to ensure you get a tasty and fun daily dose; they are just not perfect for on-the-spot treatment that's needed ASAP.
What Works Better for Anxiety? Tinctures or CBD Gummies?
Both work the same for people struggling with anxiety. CBD gummies for anxiety or depression may take slightly longer to kick in when compared to a tincture, but that's about the only difference you should notice. Tinctures, as we discussed earlier, are meant to work pretty fast with how the sublingual vein works.
How to Take CBD Tinctures
By now, you might want to head out to buy CBD oil and get started reaping the wellness benefits. Before you do, here is a little note on how to take CBD tinctures for the best results.
Depending on where you are or what you are taking your tincture for, you can take it in the morning or the evening for all-day support. If you are using it as an immediate relief option for anxiety, stress, or energy, you can take it at any time for instant relief.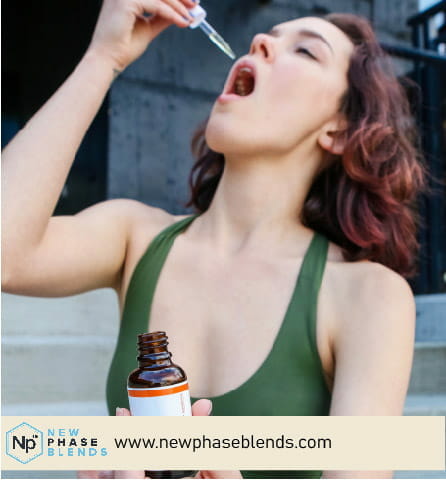 Simply place a few drops under your tongue and keep it there for as long as you can before swallowing it down. You should feel the effects within 10 minutes.
New Phase Blends CBD Tinctures
Now that you know all you need to know about CBD oils and how they can benefit you, it is time to find the perfect tincture for your needs. There are different kinds of CBD tinctures that cater to different needs.
Our range of CBD tinctures is tailored to different needs. Each one is developed to ensure that they are fit for purpose using the most exemplary compounds and ingredients for a seamless CBD experience that will leave you feeling healthy and revitalized in no time.
Pure
Pure is the golden child of CBD tinctures, and it is the all-rounder with nothing but the goodness of three ingredients. It works well for anxiety, health, wellness, and daily chronic pain or inflammation.
It comes in 1,000-2,000mg of rich CBD oil per bottle (33-66mg of CBD per serving) and both full-spectrum and broad-spectrum options. It is also available in mint or citrus flavor!
Go – CBD for Energy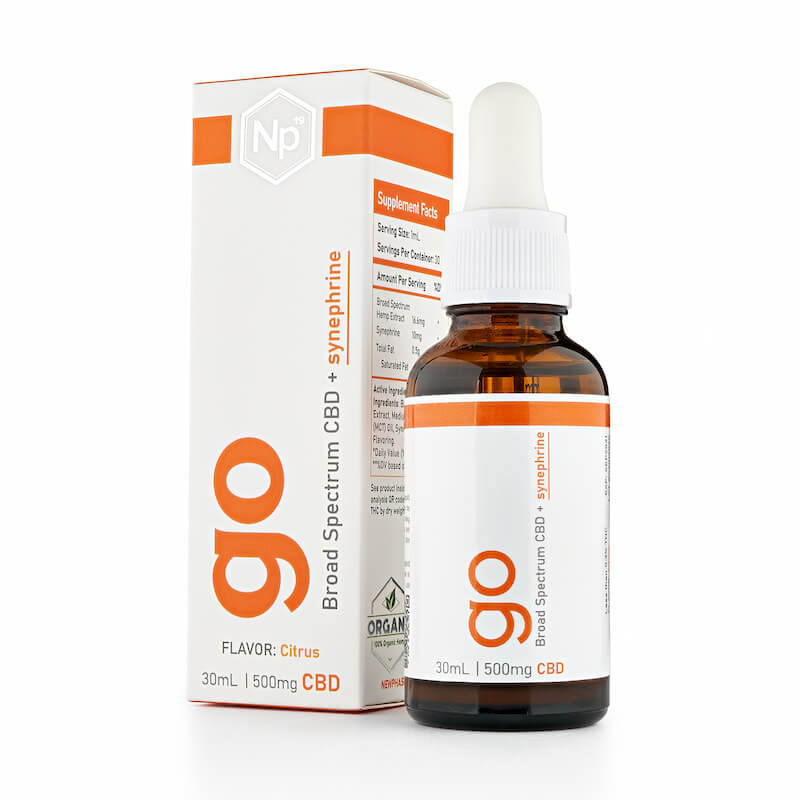 Are you looking for a bit of boost or something to perk up your 12 o'clock slump? New Phase Blends Go is precisely what you are looking for! The tincture harnesses the art of symbiosis; it is made with the purest ingredients and has the ability to help you feel full of energy and focus at the same time. Whether you want a little more focus and concentration or a little added boost in the gym, grab your bottle of GO!
GO is available in two flavors – citrus and natural mint and has 500mg of CBD-rich hemp extract per bottle For a total of 16.6mg of CBD per serving, which is supported by 300mg of synephrine per bottle (10mg per serving)
Sleep
Is sleep evading you, leaving you feeling worse for wear? Our melatonin-infused CBD tincture, Sleep, is here to gently tuck you into bed for a night of sleep that you have been daydreaming about. It is gentle, non-habit forming, and best of all, it leaves you feeling refreshed when you wake up.
This bedtime delight contains 2000mg of rich, broad-spectrum CBD per bottle (66.4 mg of CBD per serving) and 90mg of natural melatonin per bottle (3mg per serving) for sleep support without feelings of grogginess. There truly is no other CBD oil for sleep like this on the market.
Get Your CBD Tincture at New Phase Blends
Now you know all about the ideal CBD tincture, you should be able to purchase your next CBD tincture confidently. The only trouble you might have is choosing between a high potency CBD tincture or something lighter.

Whenever you are in doubt, reach out to a member of our team at New Phase Blends; we will be able to guide you through the right products and suggest a few that could work best for your needs.