It's not uncommon for people to search for alternative pain relief options when traditional medications do not suffice or cause undesirable side effects. In recent years, cannabidiol (CBD) has emerged as a promising contender in the field of pain management. CBD gummies, in particular, have gained popularity due to their convenience and ease of use. This article delves into the use of CBD gummies for back pain, exploring their effectiveness, benefits, and potential risks.
What are CBD Gummies?
CBD gummies are edible candies that contain cannabidiol, a non-psychoactive cannabinoid (plant chemical) found in the cannabis plant. Unlike its sister cannabinoid, tetrahydrocannabinol (THC), CBD does not produce a "high" effect. This means that eating CBD gummies won't get you high. Check out our article for more information all about CBD gummies.
It interacts with the body's endocannabinoid system (ECS), which plays a role in regulating various bodily functions including pain, mood, sleep, and immune system responses.
These gummies come in various flavors, shapes, and concentrations of CBD, making them a discreet and easy way to consume CBD. People use them for a variety of health-related purposes, including pain relief, anxiety reduction, and sleep improvement.
CBD Gummies for Back Pain: How Do They Work?
Back pain can be a result of various conditions such as muscle or ligament strain, herniated discs, arthritis, or osteoporosis. Chronic back pain can significantly impact a person's quality of life, making everyday activities challenging.
Earlier in this article, we spoke about how CBD interacts with the endocannabinoid system, or ECS. Well, the ECS is believed to play a key role in managing pain perception. CBD interacts with the ECS, potentially helping to reduce inflammation and alter pain signals.
Research has suggested that CBD might offer pain-relieving and anti-inflammatory effects, making it a potentially effective option for back pain management.
The Endocannabinoid System and Pain Levels
The endocannabinoid system (ECS) plays a pivotal role in managing pain levels in the human body. This complex cell-signaling system comprises endocannabinoids, receptors, and enzymes, functioning to maintain homeostasis, or the body's internal balance.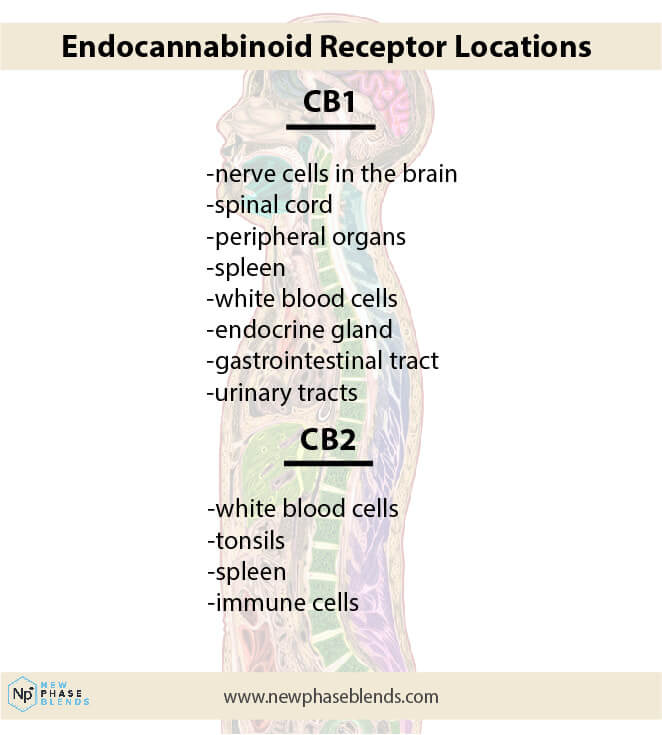 When it comes to pain management, endocannabinoids interact with cannabinoid receptors – primarily CB1 and CB2 – found throughout the body, including the nervous system and immune cells. Through these interactions, the ECS helps regulate and modulate pain signals, potentially reducing pain sensation.
By influencing processes such as inflammation, which is often linked to pain, the ECS contributes to the body's overall pain management.
Pros and Cons of CBD Gummies
One of the appealing aspects of CBD gummies is their convenience. They are easy to dose, portable, discreet, and often come in a variety of flavors, making them more palatable than some other CBD products.
While research on CBD and pain management is promising, it's important to note that everyone's response to CBD is different, and what works for one person might not work for another. Side effects can occur from taking CBD, although they are typically mild, including fatigue, diarrhea, and changes in appetite or weight.
Before starting any new treatment, it's crucial to discuss it with a healthcare professional. They can provide guidance based on your specific circumstances, taking into account any other medications or supplements you're taking to avoid potential interactions.
Common Questions About Managing Back Pain Through CBD Gummies
Many people have tons of questions surrounding using CBD gummies to help their back pain. We have narrowed down most questions into the most common ones we receive. If you have a question you would like answered, please contact us or write your question in the comments section.
Do CBD gummies really work for back pain?
Some studies have suggested that CBD can help reduce inflammation and alter the perception of pain, which could be beneficial for back pain sufferers. Anecdotal reports from individuals who have used CBD gummies for back pain often highlight positive experiences, but these personal testimonies do not replace rigorous, scientific evidence.
The effectiveness of CBD gummies for back pain can vary from person to person, depending on numerous factors including the cause and severity of the pain, the individual's overall health, the dosage of CBD, and the quality of the CBD product itself.
What are the best CBD gummies for lower back pain?
The best CBD gummies for lower back pain can vary depending on individual needs, but some top-rated options include: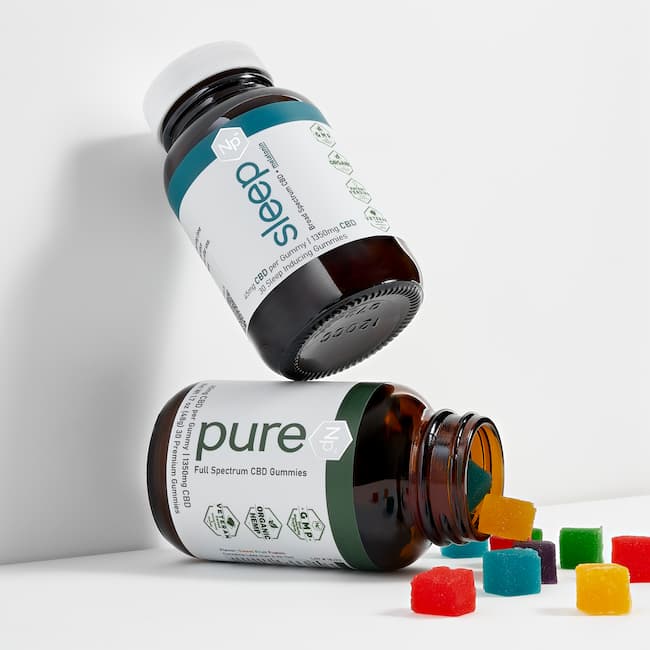 New Phase Blends CBD Gummies: Known for their high-quality products, New Phase Blends offers CBD gummies that combine the benefits of CBD with other natural ingredients. They carry gummies for day time use, and night time use – depending on your needs.
What is the best way to take CBD for back pain?
The best way to take CBD for back pain is often through taking CBD products orally, or applying CBD directly to the skin. Both methods allow CBD to circulate throughout the body.
These methods include oral consumption, such as CBD capsules, oils, or gummies, and sublingual administration, where CBD oil or tinctures are placed under the tongue for absorption. For localized back pain, topical CBD products like creams, lotions, or balms applied directly to the skin over the painful area can also be beneficial.
Summary – Manage Back Pain Through CBD Gummies
CBD gummies could potentially provide a valuable tool for back pain management. However, more rigorous, large-scale clinical trials are needed to fully understand their efficacy and safety. While the anecdotal evidence is compelling, and preliminary studies promising, individual results may vary.
Until then, if you are considering CBD gummies for back pain, consult with a healthcare professional to ensure it's a safe and suitable option for you. Remember, while CBD gummies might help manage symptoms, they are not a cure for underlying conditions causing back pain.
References