CBD, or cannabidiol, oil has been getting a lot of hype for the potential health benefits it gives us. It comes in many forms, from tinctures to vape oils, lotions, capsules, and edibles. Of all these forms, cannabidiol gummy bears (a form of edibles) are becoming a favorite for many CBD users because of their ability to alleviate symptoms of pain, anxiety, and other conditions.
If you've never tried cannabidiol gummy bears before and are curious about what they are and why they work, then you've found the right place. In this article, we'll talk all things about CBD gummy bears and their health benefits.
What are Cannabidiol Gummy Bears?
Cannabidiol or CBD gummy bears are a popular edible similar to any regular gummy bear candies but are infused with cannabidiol oil.
There are also CBD gummy bears that are merely coated with CBD oil, deeming them less effective than their infused counterparts.
CBD gummy bears come in a variety of flavors, colors, and shapes. Common flavors include fruity flavors such as watermelon, orange, or strawberry, and they can come in the form of little bears, cubes, and other small shapes.
They are federally legal in all 50 states of the US and are sold online, in specialty stores, and even in some pharmacies.
How Are CBD Gummy Bears Made?
These edibles are infused with cannabidiol oil that is derived from the hemp plant. Many would assume that eating CBD gummies may give them psychoactive effects, but this couldn't be further from the truth. Cannabis accounts for both hemp and marijuana.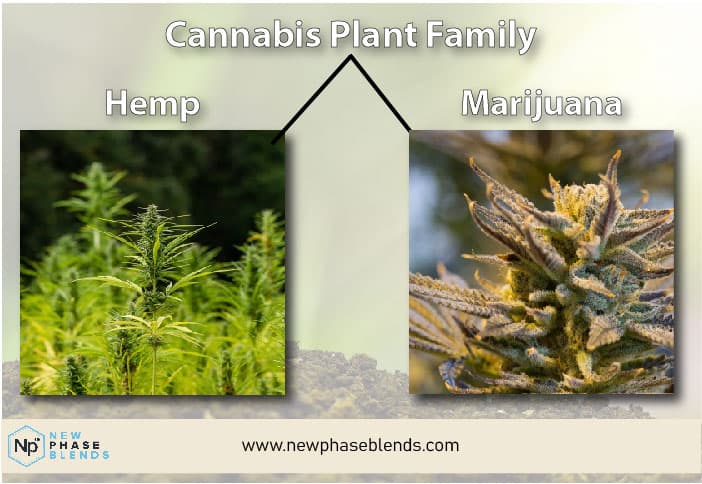 Marijuana products can get you high because of their high content of THC. Hemp, on the other hand, contains almost no THC at all. For this reason, hemp-derived cannabidiol gummies cannot get you high. It isn't possible.
CBD gummies do not contain any psychoactive properties found in the cannabis plant, but rather, contain cannabidiol, which is a different compound found in the plant that does not have psychoactive properties.
THC, or tetrahydrocannabinol, is the compound in the cannabis plant responsible for psychoactive effects, which cannabidiol does not provide.
Research suggests that cannabidiol oil can help in a wide variety of health issues, such as symptoms of cancer, anxiety, pain, insomnia, and even depression.
What Are CBD Gummy Bears Good For?
Most people take CBD to alleviate symptoms of certain health conditions, while others use it for preventative purposes.
Here are the most common health benefits of CBD gummy bears:
1. Pain Relief
CBD has been known to provide pain relief due to its anti-inflammatory properties.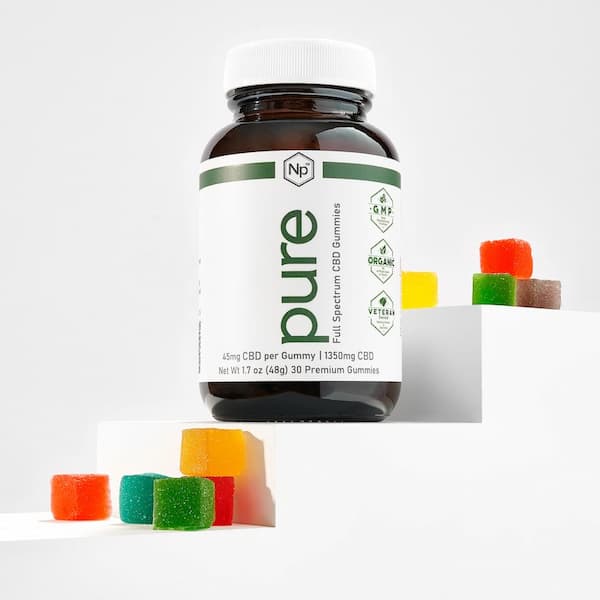 Enjoy 15% off your order of 'pure' CBD gummies by entering coupon code gummies15 at checkout!
Researchers from the Department of Pathology, Microbiology, and Immunology at the University of South Carolina, believe that cannabidiol significantly reduces inflammation.
It reduces pain symptoms caused by health conditions that include liver disease, rheumatoid arthritis, colitis, back pain, multiple sclerosis, certain types of cancer, and other inflammatory conditions.
2. Improves Diabetic Conditions
According to researchers at the Hadassah Hebrew University Hospital, CBD is beneficial for controlling type 1 diabetes at the early stage of the disease.
CBD has also been known to balance blood sugar levels in the body, making it an ideal supplement for those who are at risk of developing acquired diabetes, or for those who have a genetic predisposition to develop the disease.
3. Promote Healthy Sleep Cycles
In 2019, The Permanente Journal published a study revealing that CBD oil can help improve sleep in humans. The study involved 72 participants who suffered from sleep issues.
Enjoy 15% off your order of 'sleep' CBD gummies by entering coupon code gummies15 at checkout!
They were given 25mg of CBD each week and within one month, 66.7% of the study subjects reported having better sleep.
4. Improves Symptoms of Seizures
Research published in the Journal of Experimental Medicine showed that CBD is highly beneficial in patients who suffered from Dravet's Syndrome, which is drug-resistant. The research was conducted in 23 centers in the US and Europe and showed data that the participants significantly experienced fewer seizures when given CBD, as compared to participants who weren't given the compound.
5. Relieves Anxiety
Clinical studies and short-term trials have presented data that the use of CBD oil has anti-anxiety effects in both animals and humans.
The study concluded that CBD features anxiolytic or anti-anxiety effects, making it an ideal treatment and preventative supplement for individuals suffering from anxiety, chronic stress, and even depression. Taking CBD gummies for anxiety seems to be effective, in this regard.
Researchers have concluded that the endocannabinoid system in the body plays a crucial role in many functions of the stress response, which include the adrenal gland and cortisol hormone production in the body.
One study published in the Journal of Psychopharmacology reveals that the mechanisms by which cannabidiol works to reduce anxiety symptoms can be found in the hippocampus region of the brain.
Once the endocannabinoid system of the body is activated by the receptors that come from CBD, they send signals to the hippocampus, which, in turn, helps to reduce stress and adrenal hormones in the body, thus, reducing anxiety.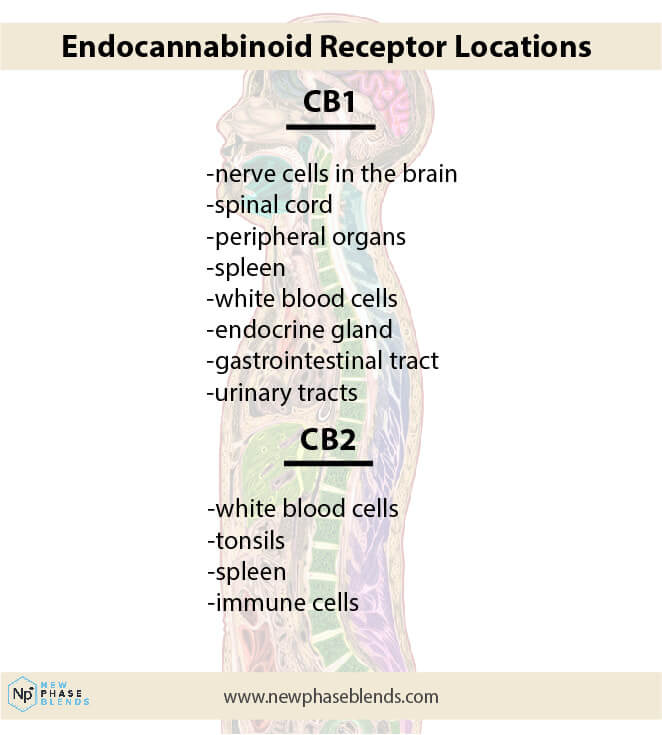 The findings of the study were reinforced by a 2015 report that the use of CBD can be a potential treatment for anxiety disorders.
Using Cannabidiol Gummy Bears is Popular
CBD gummy bears are becoming more and more popular because of the following reasons:
1. Discreet
CBD gummy bears look like actual candies that you pop for a treat or two. You don't have to keep it in a container or place it in a medicine cabinet.
You can even keep it in your pocket and take it anywhere.
2. Flavor
CBD gummy bears are tasty and full of flavor. They can be fruity, sweet, or tangy, making it easy for anyone to take them, even kids or the elderly. Compared to oil where you can taste CBD, you won't find any adverse tastes in CBD gummy bears.
It's also a great alternative for anyone who doesn't want to smoke CBD oil through a vape.
3. Slow-Releasing CBD
It's important to note that CBD edibles don't work as fast as CBD tinctures or vapes. When you eat a CBD gummy bear, it goes to your digestive system first, before heading to your bloodstream. Because of this, the release of CBD in your body is slow, which also means that it stays in your body longer, and thus, you get to reap the benefits longer.
You just have to wait a bit longer for them to kick in. They normally begin to work in about 30 60 mins after taking them.
As compared to smoking CBD oil, which directly goes into your bloodstream and leaves your body in about an hour, CBD gummy bears are ideal if you intend to use them for chronic or preventative purposes.
However, if you plan on taking CBD gummy bears for acute conditions, you might be disappointed. The effects of CBD gummy bears will take effect within 45 minutes to 2 hours, so if you have a condition where you suffer from conditions that flare up all of a sudden, using edibles will not work for you.
Conclusion
CBD gummy bears are easy to take, discreet, and tasty. You get to enjoy the benefits of CBD, such as reduced anxiety, anti-cancer properties, and pain relief, without the problems of dosage, bitter taste, or having to smoke the oil.

All you need to do is pop a few treats every day to enjoy the health benefits of CBD.
References:
Health Eurpoa: https://www.healtheuropa.eu/eviana-cbd-and-the-disruptive-change-in-medication/96613/