Did you know that gummies got their start back in Germany during the 1920s. Hans Riegel of Bonn, Germany, was bored as a confectionary worker and started his own sweet shop. These gummies were a long way from the CBD gummies of today, but, it's still an interesting piece of information. Hans began to produce a line of soft, gelatin-based treats.
They were fruit-flavored and shaped like dancing bears.
However, these soft gummy bears were just candies intended for everyone, mostly children. All Shark Tank myths aside, and some conversations with gummy enthusiasts, we still don't really know who invented the first CBD gummy. This doesn't stop CBD gummies from being one of the most popular ways to take CBD today.
In this article, we're going to take a bite out of the facts and fiction behind CBD gummies. We'll explore how this little candy has flooded the CBD market and what to look for when you start your journey into the world of CBD edibles.
What Are CBD Gummies?
Before you begin taking any new supplement or food, talk to a healthcare professional to get trustworthy health information on the health benefits of your CBD product. Whether you wish to take a gummy for pain relief or to control anxiety, your doctor will know if ingesting CBD is safe for you.
CBD gummies (or CBD edibles) are soft, sweet, chewable candies infused with CBD (cannabidiol). Hemp-derived CBD products are made from the non-intoxicating species of the cannabis plant. Meaning they do not contain high levels of THC.
Legal CBD products contain 0.3 percent THC or less. So if you're wondering if these delicious little gummies will get you "high," they won't.
The cannabinoid CBD is a naturally occurring compound of the cannabis plant. Medically reviewed research suggests that CBD interacts with the endocannabinoid system, and also with the human nervous system, providing several health benefits.
From pain relief to better sleep to treating anxiety and depression, CBD gummies have made their mark as a health and wellness product.
Which CBD Gummy is Right For You?
Some CBD gummies are infused with pure CBD isolate, using nothing else from the plant. Other gummies are made with full-spectrum CBD, which gives you all the benefits of the plant, including other cannabinoids, terpenes, and flavonoids.
Full-spectrum CBD is considered a more complete form of CBD.
Many prefer full-spectrum CBD gummies because they believe the product has more nutrients and other cannabinoids included. This means it will also include more benefits of CBD. However, the one drawback of taking a full-spectrum CBD gummy is that it will contain up to 0.3% THC. Even though this amount won't show up on a drug test, those who wish to avoid taking THC should avoid full-spectrum CBD products altogether.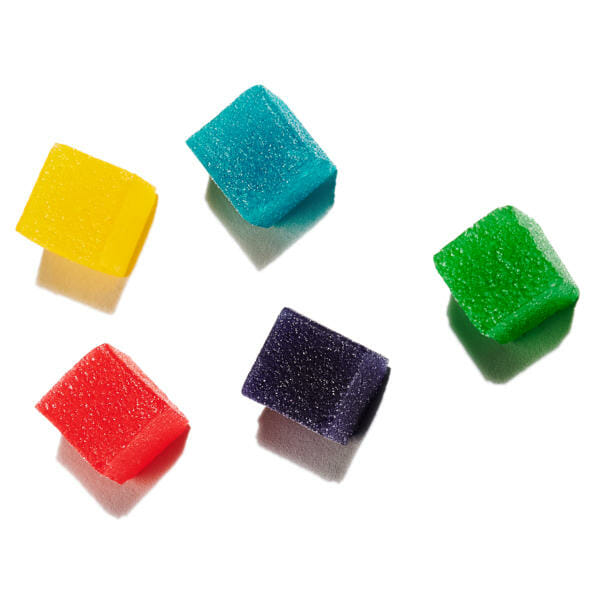 Broad-spectrum CBD gummies also contain THC, but typically only in trace amounts. A broad-spectrum CBD product contains most of the benefits of a full-spectrum CBD product but less THC cannabinoid.
Related article: How Many CBD Gummies Should I Eat?
If you take a broad-spectrum CBD, full-spectrum CBD, or CBD isolate gummy, make sure you buy CBD gummies that suit your needs and lifestyle. Even the best flavored CBD gummies might not do the best job.
Whether you are taking CBD products for relaxation or pain relief, do your research and find brands that use third-party lab-tested results like New Phase Blends.
How To Choose CBD Gummies?
Choosing the best CBD edibles can be tricky. Factors such as safety, quality, and company transparency are essential. New Phase Blend's line of cannabis-derived products are third-party lab-tested, and each product comes with a QR code to direct them to the Certificate Of Analysis (COA).
This certificate will have all the essential Food and Drug Administration (FDA) information on the product.
If the form of CBD that you choose is broad-spectrum gummies, full-spectrum gummies, or CBD isolate gummies, it is crucial to choose a product that is FDA approved. These products use no artificial sweeteners or artificial ingredients.
Here are a few other things to look for when choosing your CBD:
The CBD gummy contains less than 0.3 percent THC (per the certificate of analysis (COA).

The CBD gummy does not include pesticides, heavy metals, or molds.

The company's certifications and manufacturing processes are of high standards.

The CBD product has a substantial potency.

Overall, the ingredients are of the highest quality. The products use organic and natural ingredients like cane sugar and carrier oils like MCT oil.

There is trust in the brand, and they have a reputation based on customer reviews, ratings, whether or not the products are FDA approved, or any FDA warnings. Another thing to look for is if the company makes any unsupported health claims or has mislabeled its products in any way.
Even the best CBD gummies may not have the desired effect for the individual taking the product. Storing the product is vital to keep the ingredients from degrading or breaking down. Using the product before the expiration date and dosing properly all play a part in the effectiveness of the CBD products you're taking.
Are CBD Gummies The Same As Hemp Gummies?
CBD oil and hemp seed oil are two different byproducts of the hemp plant (Cannabis Sativa). However, the differences between CBD oil, hemp seed oil, and how CBD works versus how hemp seed oil works are vastly different.
While pure CBD oil is made to create a calming feeling within the person, hemp seed gummies are made to provide nutritional benefits to the body in the form of healthy fats.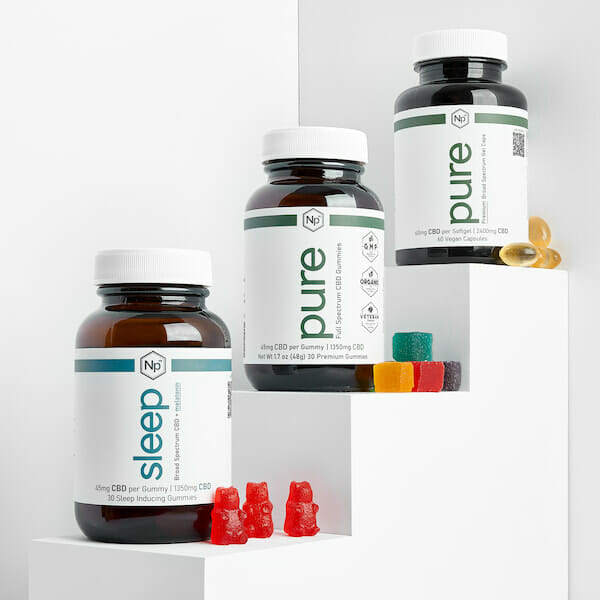 Related article: Hemp Gummies vs CBD Gummies Explained
Hemp seed oil also contains absolutely no cannabinoids, like CBD or CBDa, at all!
Many CBD companies tend to blur the lines between CBD oil and hemp oil, claiming they're one and the same. This misconception also applies to the terms "CBD gummies" and "hemp gummies."
A buyer should do their homework before purchasing. Reach out to the company and get as much information on the CBD products you're interested in.
Is CBD Legal?
The introduction of the 2018 Farm Bill made hemp-derived CBD products legal at the federal level. However, this is only for hemp plant products and not marijuana-derived CBD products. And the Food and Drug Administration has allowed CBD edibles to be sold as food or as a supplement.
It doesn't mean that every state is on board with legal hemp-derived CBD.
Only 50 US states have made CBD legal. So make sure that you are allowed to possess or purchase CBD in your state. It can be confusing that so many online shops are selling CBD, so you must always check with your local state laws around CBD before you make a purchase that could land you in hot water!
How Are CBD Gummies Made?
There are different methods of CBD extraction. New Phase Blends CBD products are made with CO2 extraction. This method is much cleaner than other methods that use solvents.
Many people avoid solvent extraction methods since some harsh chemical residue may result in the final CBD gummy.
Whichever extraction method is used, the final extracted CBD crystal is then further processed and dissolved into an edible gelatin sweet. The gummy itself is made with three primary ingredients:
A sugar source (sugar cane is popular).
A gelatin thickener like fruit pectin.
A flavoring.
To make a CBD gummy:
The three ingredients are mixed and heated until a proper thickness is achieved. This gooey mass is then poured into molds like dancing bears. After the cooking of the ingredients, the CBD is added and infused inside the gummy before it begins to harden. The bears are then popped out of their molds and packaged to be sold.
What Are Those Gummy Ingredients?
We all know what sugar is, but what about the other gummy ingredients. Pectin is used in preserves and jams to give texture and firmness. Pectin is a natural substance found in the cell walls of the fruit. Traditionally, cooking the fruit mash with sugar water would have created a gelling process or a firming.
Today, however, pectin is an isolated product sold all independently. Pectin sold in stores today can create much stiffer gelatin. This is why it's such a popular ingredient to make products like jellybeans and, of course, gummies.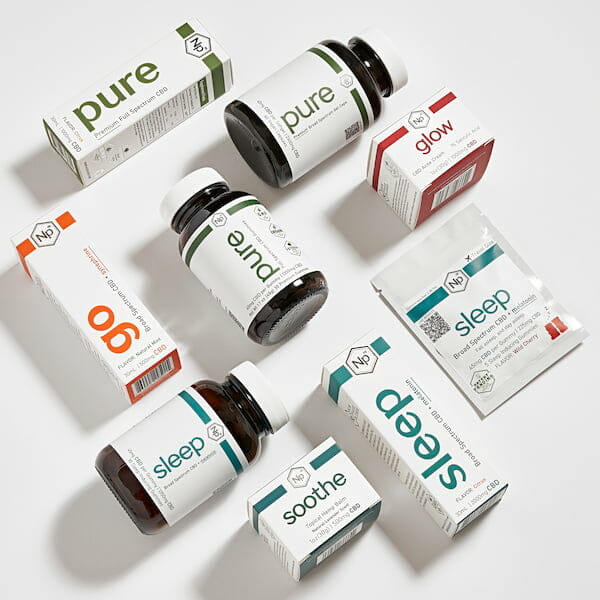 The remaining ingredients may be oils and flavorings, which vary by manufacturer. While some companies use artificial ingredients like high fructose corn syrup, other CBD companies like New Phase Blends use ingredients like organic tapioca syrup, cane sugar, pure fruit juice, and sunflower oil.
Some of the top-rated CBD gummies on the market today use various flavors like orange, strawberry, mixed berry, tropical green apple, and strawberry lemonade. And these gummies have some of the most creative names for a product, such as Sunday Scaries, Daily Buzz, and Charlotte's Web.
Using CBD Gummies
People purchase CBD because of the potential health benefits of taking CBD. Many people find it easier to ingest CBD gummies than take CBD in an oil tincture or capsule. Gummies contain sweeteners and flavors, and each serving of one gummy contains at least 45 mg of CBD.
Taking gummies removes all guesswork in wondering how much CBD to take with a dropper, or balm.
Gummies already have a set mg of CBD dosage.
The other aspect to consider is taste. That earthy, grassy flavor of CBD oil is not everyone's cup of tea. And some have a hard time swallowing capsules. CBD edibles make a perfect alternative way to take CBD with a burst of flavor and sweetness.
CBD edibles are also a convenient way to take CBD. Many people will take them while working, going on long trips, or before taking part in a stressful event like public speaking to remain calm.
When you take a CBD gummy, the effects will take longer to make their way into your system. It is slightly slower than taking a tincture that works almost immediately. So don't expect it to work right away, but give yourself a few minutes after taking it before you'll feel the effects kick in.
How To Take CBD Gummies?
Gummies taste good! However, it is best to start slowly and gradually work your way up to a more potent dose. An excellent place to start is to take a couple of gummies a day for a week or so, take note of how you feel, and add more if you aren't feeling the effects.
You can also take CBD gummies in conjunction with other CBD products to help give you a good night's sleep, aid in pain relief, or manage stress and anxiety. If you are taking a tincture or a capsule and want to boost the feelings of the CBD, gummies are a great way to get additional health and wellness benefits.
In short, CBD gummies are one of the most accessible CBD products a person can take. All you have to do is chew and swallow. You can take a CBD gummy at any time of the day. However, many prefer to take them before bed since they have therapeutic benefits for great sleep.
Dosage
As we've already stated, one CBD gummy contains at least 45 mg of CBD, depending on if you buy the pure or sleep gummies. First-time CBD users can start with a single gummy. If it feels too potent, cut the gummy in half until you get the correct dosage for the right effect.
The full effect of the gummy may take around 2 hours. Check how you feel at that time before you take another gummy.
CBD Gummies for Anxiety
Many people take gummies for two major reason: pain relief, or anxiety management. If you are considering using CBD gummies for anxiety relief, the dosing would really be no different.
Take one gummy, and wait about 30 minutes to 1 hour. You will likely feel the results by then. Everyone is a little different, so take time an experiment to find the lowest possible dose that gives you the best possible outcome.
Safety and Side Effects
You have choices with CBD. You can take a pure CBD isolate, broad-spectrum CBD, or full-spectrum CBD gummies. However, there is not enough THC to give you that "high" feeling from a product that contains CBD.
Legal, hemp-derived CBD gummies contain 0.3% THC or less.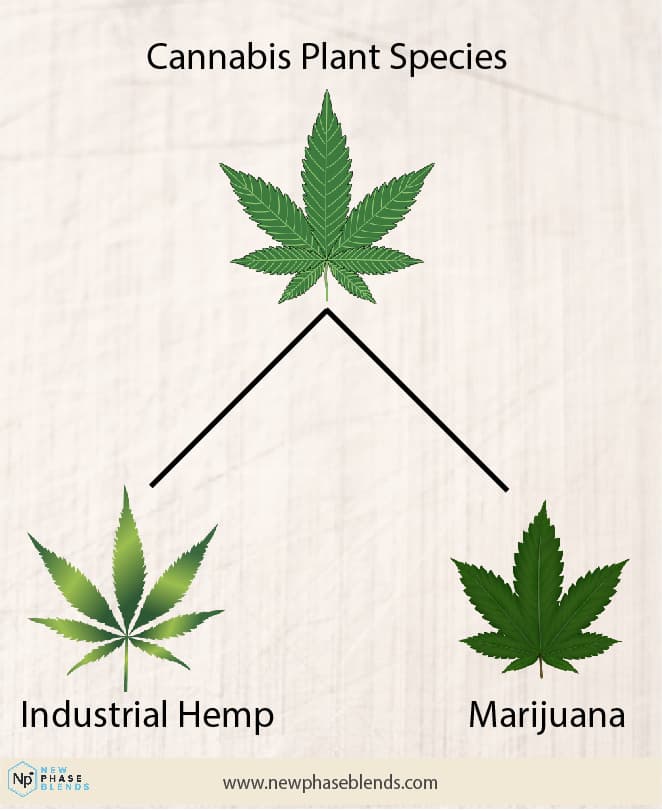 There is no objective scientific evidence that gummies work, and relevant animal studies have indicated CBD's most common side effects, but is it the same for humans? A 2017 study showed that CBD is generally safe for humans to consume.
However, pregnant or breastfeeding women should avoid taking CBD. Although CBD is a safe product, there are a few potential side effects worth noting:
Diarrhea or digestive issues.
Fatigue or sleepiness.
Changes in appetite such as weight loss or weight gain
CBD may interact with certain prescription medications, including any medicines that come with a grapefruit warning.
Have You Tried CBD Edibles?
CBD edibles can be a delicious and discreet way to take CBD. However, the top CBD gummies may not always give you what you need. It is best to research, read product reviews and contact the manufacturer. If the Food and Drug Administration approves your CBD product, and the company uses strict sourcing guidelines for their hemp, then you'll get a better gummy experience.

Contact New Phase Blends today for more information about our organic and vegan gummies. We also carry various other CBD products such as oils, capsules, vapes, and topicals.