CBD has recently become highly popular for its long list of purported health benefits without the usual side effects associated with prescription medication. In terms of mental health, CBD has seen to show promising results in the fields of depression and anxiety, but researchers have also recently conducted studies on CBD for bipolar disorder treatment. In today's article, we review these studies, and let you know more about the use of cannabidiol (CBD) for bipolar disorders.
TL;DR – CBD has shown promising results as a treatment for bipolar disorder symptoms such as depression and anxiety, but further studies need to be conducted to ensure CBD's efficiency in managing symptoms.
How CBD Can Help Those Who Are Bipolar
Did you know this mood disorder afflicts a large number of children and adults around the world, and surveys reveal about 4.4% of the world population suffer from bipolar disorder or have experienced symptoms at one point in their lives? That's a lot of people that might benefit from CBD use.
Studies on CBD for anxiety and depression are well-studied and in fact, CBD is being used by sufferers to manage their symptoms. Since bipolar is a mood disorder with depressive and anxiety symptoms, researchers believe that CBD can also be used to manage bipolar disorder symptoms in the same way as it affects anxiety and depression.
Though many studies have been done, there is still limited information on the relationship between CBD and bipolar disorder. Nevertheless, some studies have shown promising results.
One of these is a 2020 study that suggested CBD may reduce symptoms related to social anxiety and schizophrenia, along with other issues people who are bipolar struggle with.
Another study, conducted in 2010, and published in the journal, Psychological Medicine, suggested that CBD can improve overall cognitive functioning in people who suffer from mental disorders.
One study, in particular, showed that CBD has similar properties as antipsychotic and anticonvulsant prescription medication used for bipolar disorder patients. This study was published in 2015 in the Journal of Psychopharmacology.
How Does CBD Help Manage Bipolar People?
Mood and behavior are governed by certain neurotransmitters in the brain. Typically, the brain communicates with the body's systems to tell them what to do. One of the things the brain does is tell your body how to feel. In other words, neurotransmitters in your brain affect your overall mood.
Related: CBD for Depression
These chemicals affect your thoughts, feelings, mood, and behavior. But when the communication system is off balance, this can lead to mental health issues, such as anxiety, depression, and yes, bipolar disorder.
Psychologists haven't pointed out the exact cause of bipolar disorder but a few factors seem to affect whether a person has it or develops it:
Genes
Trauma
Hormonal Imbalance
Psychologists have made a correlation between these factors and bipolar disorder but they don't seem to show an actual cause and effect.
Using the neurotransmitter theory, psychologists believe balancing how the brain communicates can help to improve the symptoms of bipolar disorder.
Enjoying your reading so far? Sign up to become part of the NPB community and receive a free eBook, 20% off your next order, and access to ton of educational information about cannabinoids like CBD and Delta 8. NPB hosts, arguably, the largest collection of cannabinoid info on the internet. There is no better place to learn than our educational databse.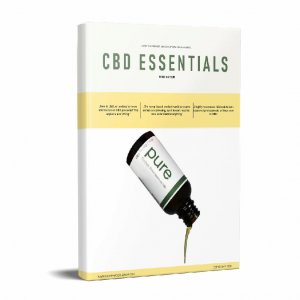 The Human Endocannabinoid System
Scientists believe that by using this theory of balancing neurotransmitters, CBD could become a possible treatment for bipolar disorder via the endocannabinoid system, or ECS, that exists in the body.
The ECS is responsible for many biological processes in the human body, which includes:
* Cardiovascular Functioning
* Metabolism and Energy
* Memory and Learning
* Mood and Emotional Processing
* Neuroprotection and Muscle Movement
* Pain Perception and Inflammation
* Stress Response and Anxiety
CBD, which stands for cannabidiol, binds with ECS receptors to help balance neurotransmitter communication in the brain, thereby balancing mood and behavior, and therefore, potentially helping stabilize bipolar disorder sufferers.
Using CBD for Bipolar Disorder Management
Though studies suggest CBD to be an effective method for reducing bipolar disorder symptoms, further studies need to be done, and using CBD for bipolar disorder needs to be done with caution.
If you are taking bipolar disorder prescription medication, you need to consult with your physician or psychiatrist if you can take CBD with your medication simultaneously. CBD is a natural extract but studies about drug interactions have been far and between. Always ask a doctor before you use CBD if you are also taking medication at the same time.
Here are ways on how you can use CBD for bipolar disorder symptoms:
Pure CBD Products for Sale by New Phase Blends
CBD Oil
CBD oil is the common way to take CBD because it's readily available and accessible. Brands like New Phase Blends offer CBD oil that is made in the USA, lab-tested, organic, and infused with an oil that increases the bioavailability of CBD.
Take CBD oil as a tincture by placing a drop or two under your tongue, and hold it there for a minute before swallowing. Since the oil needs to be digested first before it gets into your bloodstream, the effects can take about 40 minutes and last up to 6 hours.
Capsules
CBD Capsules are great because it takes the guesswork out of dosage. The capsules are also premeasured so you know how much you're taking. 
Start with 10mg and increase your dosage day by day. Find the perfect dosage for you by doing self-testing and creating a dosage journal so you can document what dosage works for you best.
Capsules also go through the digestive system before getting into your bloodstream so it will take about 30 to 40 minutes before effects are felt.
Edibles & Gummies
Edibles are great for anyone who doesn't like the taste of CBD oil or doesn't want to take capsules. They come in candy, gummies, or other types of food.
Related: How Many CBD Gummies Should I Eat?
CBD gummies just might be the most popular form of CBD in the marketplace.
They are a non-intimidating, discreet, easily used product. Want some CBD? Eat a gummy. That's it. One gummy from New Phase Blends is one serving, which eliminates the need to measure out liquid via a dropper like you would with CBD oil.
VAPE PENS
Vaping CBD is said to be the fastest way to find relief, because it goes straight to your lungs and bloodstream, rather than having to be digested in your stomach. Effects are said to be immediate and last for about 3 to 4 hours.
However, vaping might be dangerous for your health. For this reason, New Phase Blends doesn't sell any smokable CBD items, like hemp flower or vape devices.
How Many mg of CBD for Helping Manage Bipolar Symptoms?
The dosage of CBD for bipolar disorder depends on your needs. There is no standard dosage for mental health treatment but consistency is key. You need to take CBD every day to experience its full effects. If you've never taken CBD before, the best dosage to start is 10mg. You need to do some self-testing to get the perfect dose for your personal needs.
Though overdosage of CBD has never been reported, studies have been limited to using CBD from 300 to 1500mg per day, which is far more than most people would require.
To start, try around 35-50mg twice a day, taken once in the morning and once in the evening. Observe the effects for one week, then increase your dosage if you're not satisfied with the results.
Can CBD Help Manage Anxiety?
Full article: Can I Take CBD For Anxiety?
Severe forms of anxiety often accompany those who have to deal with a bipolar disorder. I don't mean a little anxiousness here and there – I mean severe, paralyzed forms of anxiety.
Many people use things like CBD edibles to help anxiety and depression. It only makes sense to wonder if these same benefits can help those who have mood disorders.
Summary – CBD Use and Bipolar Disorder
Taking CBD for bipolar disorders seems to show positive results but further studies need to be done to ensure efficacy. However, studies have shown that CBD is an effective treatment for anxiety and depression, which are mood conditions that affect people with a mood disorder.
If you have symptoms of bipolar disorder or you've been diagnosed but are not taking prescription medication, try taking CBD to manage your symptoms.
It is a debilitating mood disorder as it affects a person's personal and professional life. Some people lose many days of work during their depressive episodes, while many people experience tumultuous relationships because of the unpredictability of their behaviors. People with bipolar disorder lose jobs and relationships because of their constantly shifting moods. Taking off the edge is sometimes all that's needed to help people manage their life better.
Always consult your doctor if you're already taking prescription medication for your mood disorder, before trying CBD.