Anxiety is one of the most common mental health issues today. If you suffer from anxiety, you know how challenging it is to get rid of it. Fortunately, vaping CBD has emerged as a potential solution to this condition. Most preliminary research shows CBD may reduce anxiety symptoms. Does this mean using CBD vape pens for anxiety will help, though?
According to thousands of user testimonials, and some select research, CBD has been shown to reduce anxiety and improve your overall well-being, at least when used appropriately. Please note that while vaping CBD is the quickest way to get the substance into your bloodstream and working, it may come with it's own health complications.
What is CBD in Vape Form?
For starters, cannabidiol (CBD) is a chemical found in marijuana. But unlike marijuana, you do not get high from consuming cannabidiol. 
The reason is CBD does not contain THC, an intoxicating compound that can cause unpleasant experiences for anxious people. CBD can come in many different product forms. When used via a CBD vape pen, the CBD is in a thick, oily liquid substance that is heated up, and inhaled out of a small pen-shaped device.
Is it Safe to Take CBD for Anxiety?
Full article: Is CBD Safe?
One of the most common concerns people have is whether or not vaping CBD for their anxiety issues is safe or not. Though further research is necessary to determine more benefits and side effects, the World Health Organization concludes CBD is safe to use in different forms, but doesn't really address vaping. This is probably because of the inconsistency of vape products. The poorly made vape juices can lead to health complications.
Does Vaping CBD Really Help My Anxiety?
According to Mayo Clinic, research shows CBD's effectiveness for treating seizures. Most anxiolytics work as an anti-seizure medication and vice-versa — meaning CBD can also be effective for certain anxiety conditions. Other studies suggest cannabidiol can improve sleep disorders, relax the muscles, and improve overall well-being.
CBD Vape Pens for Anxiety
Vapes are commonly found in vape stores or gas stations, and are actually quite popular these days amongst the younger crowd. They are a quick way to get substances into your bloodstream, meaning the effect can be felt faster. The last thing you need when feeling anxious is more waiting time. This is why some people prefer a vape pen for things like panic attacks, anxiety attacks, or a racing mind.
Related article: CBD for Anxiety
Do CBD Vape Pens Work for Anxiety?
Many people report success when using CBD vapes for anxiety relief. That said, the FDA has not authorized CBD for use as an anxiety treatment, so no health claims can be made on the efficacy of CBD – yet. As mentioned, studies show cannabidiol relaxes the body and reduces anxiety symptoms under certain conditions.
Enjoying your reading so far? Sign up to become part of the NPB community and receive a free eBook, 20% off your next order, and access to ton of educational information about cannabinoids like CBD and Delta 8. NPB hosts, arguably, the largest collection of cannabinoid info on the internet. There is no better place to learn than our educational databse.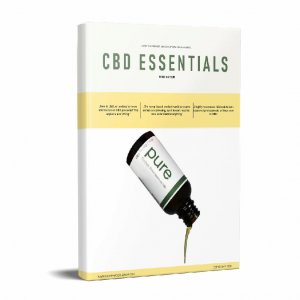 How Much CBD Do You Vape for Anxiety?
Full article: How Much CBD Do You Take for Anxiety?
Research suggests taking doses ranging from 300 to 600 mg. But each person's tolerance (and weight) is different, and some experimental subjects report feeling better after 5 to 25 mg. Also, note that a higher amount does not necessarily equal more benefits.
It's always best to start slow and then build the dose up. People usually begin with 10 mg a day, and then they add or deduct as necessary. Approximately, 10 mg is a third (1/3) of a 1ml vape tank or a sixth (1/6) of a 2ml vape tank.
It can be hard to wrap your head around CBD doses and measurements, but once you get the hang of it, you can experiment and determine what works best for you!
CBD Products for Sale by New Phase Blends
How Does Vaping CBD Make You Feel?
As mentioned, you cannot get high from vaping CBD because it lacks THC (the intoxicating component of marijuana). In fact, most people report reaching a state of complete relaxation, the exact feeling you seek when trying to get rid of anxiety.
Discover: CBD Oil For Sleep by New Phase Blends
You don't have to worry about getting anxious or overly paranoid on CBD – these aren't effects that can occur. The amount of THC in CBD products is under 0.3%, which is no where near enough to get you high.
CBD doesn't necessarily make you feel any particular sort of way. It simply helps your body deal with pain, anxiety, inflammation, and other issues more effectively.
Are There Any Side Effects?
As with any other substance, you might encounter side effects. The most common ones are headaches, nausea, or digestive problems like diarrhea.
Some medications might interfere with CBD. So it's advisable to schedule an appointment with your doctor to discuss potential interferences and how to avoid them.
Seek high-quality CBD brands like New Phase Blends. Opting for too-cheap-to-be-true and sketchy products can cause more harm than good. Your health should be your number one priority!
Related: CBD Vapes vs CBD Tinctures

CBD Gummies vs Vape Pens for Anxiety
Taking CBD gummies for anxiety is probably the most reported use of these CBD infused gummies. A close second would be pain relief.
Regardless, CBD gummies for anxiety work well if you are not a smoker. The downside of the gummies is they take longer to kick in. Vape users can expect to feel their anxiety fade within minutes, whereas gummies can take about a half hour or more.
Don't start vaping if you aren't a vape user, however, if you already vape you should consider vaping CBD for your anxiety because of how fast it works.
Summary – CBD Vape Pens For Anxiety
CBD (cannabidiol) is an effective and popular treatment for anxiety. Vaping is the quickest way to get CBD in your bloodstream, which means you are likely to feel the effects from the CBD faster than other forms. The downside to vaping seems to be the uncertainty surrounding the safety of vaping oils into your lungs.
When vaping CBD, most people report feeling relaxed, and far less anxious.
Cannabidiol is a safe and effective treatment for anxiety, though it may cause side effects like nausea, diarrhea, or moodiness.
Interested in trying CBD products, but confused on what to buy? Don't stress. Check out our popular CBD starter kit. This bundle comes with several different types of CBD products. Test the products out and determine which ones work best for you.