Are you wondering, "Can you buy CBD oil online?" If so, look no further. New Phase Blends is the premier online CBD store that offers only the best quality CBD products you can find. As I always say, you may find products of similar quality, but I guarantee you won't find anything better. In addition to offering free shipping on everything, we also offer a 30 day money back guarantee on every product (eBooks excluded). If you don't like what you purchased, simply return it to us and we will refund you 100% of the money you spent on those products. You have 30 days from the date of purchase to conduct this refund. It is one of the best offers online when it comes to buying CBD.
Is it Legal to Buy CBD Oil Online?
It is completely legal to purchase CBD products online in the United States. When the Farm Bill of 2018 was passed, it decriminalized hemp and hemp-based products at a federal level. Most states followed suit, and legalized hemp. As of the writing of this article, there are only a few states that still have different laws revolving around the possession of CBD. These states are: Iowa, Idaho, and South Dakota. If you live in these states, double check your state laws before purchasing CBD oil online.
Remember, just because something is legal at a federal level, doesn't mean it is necessarily legal at a state level.
Most people spend a ton of time researching the question, "Can you buy CBD oil online?" Lucky for you, you landed at a premier online retailer of some of the best CBD products in the United States. Our online CBD store offers free shipping on all products sold. We also offer the best money back guarantee on the internet. If you don't like any of the CBD products you purchased from New Phase Blends, return the item. We will refund you all of your money within 48 hours.
You won't have to worry about quality issues with our products, either. I would advise you to exercise caution when buying CBD oil online from anyone. The FDA discovered that 25% of CBD products sold in the United States were either improperly labeled, or completely fake. The FDA has issued warning letters to many companies in an effort to make them stop selling such horrible products.
New Phase Blends has been featured in magazines such as Vogue, and is currently located in 67 retail stores across the United States. We have never experienced any issues from the FDA, or any other regulatory bodies. In fact, as a proud member of the Florida Hemp Council, we adhere to a more strict quality control process than most other online CBD companies. We are also frequently mentioned in major news outlets because of our innovative production processes. Check out the latest press release by clicking here.
Interested in learning more about New Phase Blends CBD products? Let's discuss some of the reasons why you should consider purchasing from us, instead of a potential scammer.
New Phase Blends Online CBD Oil Shop & Products
Our company has quite the unique story. The founder and owner of New Phase Blends, Dale Hewett, is a retired Army Captain who also holds a Masters of Science degree. He is also the inventor of our popular patent-pending CBD-based sleep aid appropriately labeled 'sleep.' While serving on active duty, Dale experienced a spinal cord injury during a training exercise. This left him with a long road to recovery. Throughout this recovery, Dale found that certain CBD products helped him find relief. It became his mission to make CBD even more effective than it already is. He discovered that CBD can work synergistically with other natural compounds. This led to the creation of New Phase Blends. Now Dale can offer the same products he himself uses for relief to others.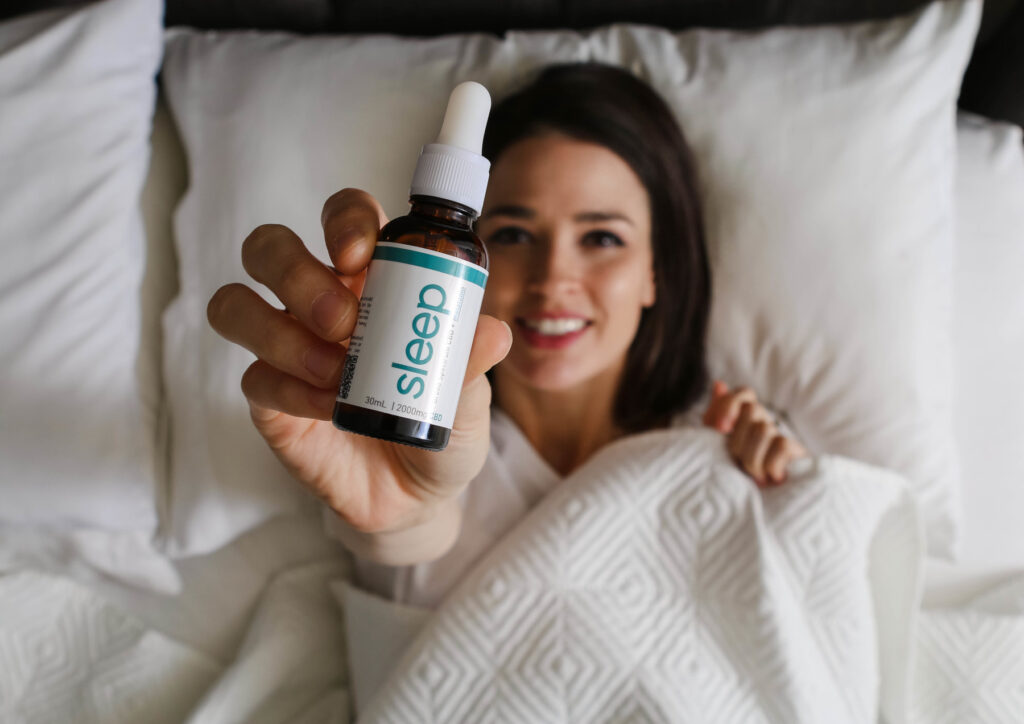 New Phase Blends pairs CBD with other natural, well-known compounds in an effort to create a superior product line. We also sell premium, pure CBD oils and products. There are several key features that you should consider when reviewing New Phase Blends, such as:
Good manufacturing practice certified production facility (click here to read more about GMP)
Third party lab tested
Money back guarantee
Veteran owned and operated
100% organic hemp used
Vegan certified products
Patent-pending products
All of these certifications and features go to show that New Phase Blends goes above and beyond when it comes to selling CBD products. Not all CBD products are created equal. They are also rather expensive when compared to other supplements. Make sure your money is well spent by only purchasing from New Phase Blends. Now you know the answer to your original question, "Can you buy CBD oil online?" You can click here to visit our online CBD store, now.