Cannabidiol, most commonly known as CBD, is just one of the many cannabinoids found in the cannabis plant. A brand known as NuLeaf CBD has grown in popularity over the years. Customers claim that everything from anxiety, to stress relief to chronic pain, is helped by using Nuleaf Natural products.
It's also no wonder why the market for cannabinoid wellness products is also growing. Products like lotions, oils, gummies, and vapes are available practically anywhere.
Are all CBD oils created equally? Is the NuLeaf a brand worth buying?
What Exactly is CBD, and How Does it Work?
CBD is an abbreviation for cannabidiol, a molecule found in the cannabis Sativa plant. The cannabis plant family contains both hemp and marijuana plants.
The difference between hemp and marijuana is how much THC (the cannabinoid that gives you that "high feeling") it contains.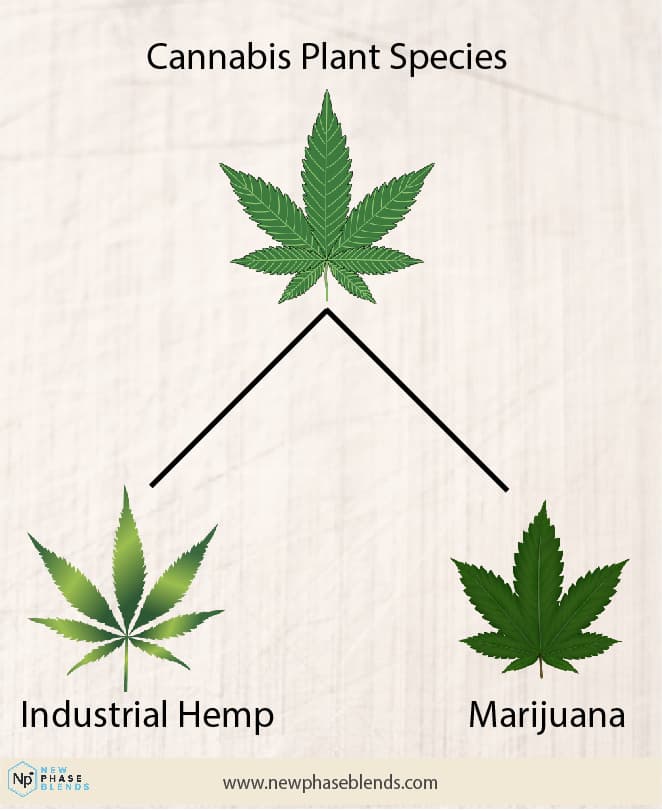 Legal CBD products cannot contain more than 0.3% THC. While marijuana may contain much more THC
Under Standing What's Behind Different CBD Brands
CBD brands tend to claim to have the best CBD oils that provide an answer for every ailment under the sun, but are these products effective or safe? It is essential to pick high-quality products with third-party independent lab test results, so you know exactly what you are getting.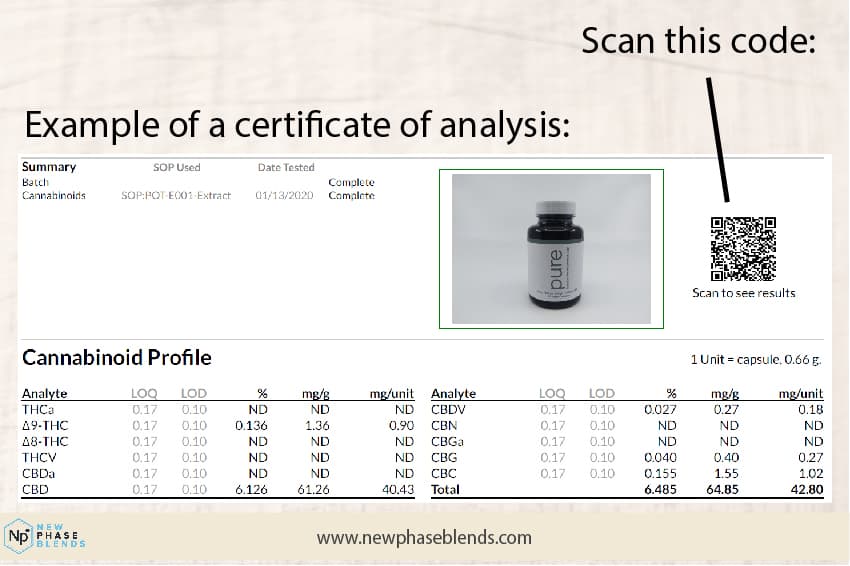 Something else to consider is whether your CBD oil is made from organic hemp products like organic hemp oil, free of artificial ingredients.
Below, we'll take a look at NuLeaf Naturals and see how it holds up as a quality CBD brand and how it compares to the New Phase Blends product line of high-quality CBD products.
Check This Out: Charlotte's Web Review
About NuLeaf Naturals CBD
Launched in 2014, NuLeaf Naturals established itself early on in the CBD industry, with many other companies following suit years later.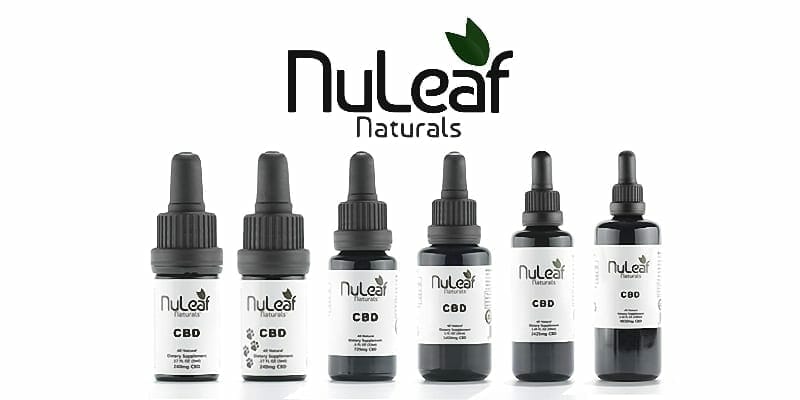 As one of the first pioneering hemp companies, they also seem to be a reputable CBD brand, with over 20,000 positive reviews on their website by happy customers.
NuLeaf Naturals claims that their CBD brand uses a specially bred therapeutic hemp oil grown on licensed Colorado farms for its CBD wellness products.
The brand also claims that they are one of the first CBD companies in the industry to be GMP-certified (or Good Manufacturing Practices) and ISO-compliant (International Organization for Standardization). If this sounds familiar to you, this is because New Phase Blends also uses GMP facilities for production.
We don't know if this is true, or not, but being GMP certified is a good thing.
The Quality of NuLeaf Naturals CBD Oil
Lab tests from 2021 indicate that NuLeaf Naturals CBD oil products contain a high amount of full-spectrum CBD and trace amounts of secondary beneficial cannabinoids like CBC, CBG, and CBN. Like New Phase Blends, NuLeaf Naturals ensures the highest quality full-spectrum CBD oil using third-party lab-tested results.
However, New Phase Blends products offer a QR code directly linked to the lab-tested certificate. This feature is essential for those who appreciate a quality product.
Both New Phase Blends and NuLeaf Naturals sell products free of pesticides, herbicides, fungi, mold, heavy metals, and mycotoxins.
And the similarities don't stop there!
Both of our full spectrum cannabinoid extracts contain no artificial ingredients, colors, or additives and are made from organic hemp plants.
Pros and Cons of NuLeaf Naturals CBD Oil
Even the best CBD oil companies can't check all the boxes, but how do the pros and cons of NuLeaf Naturals stack up? If you're taking CBD oil, you'll want to make sure you deal with a company that checks as many of your boxes as possible.
Let's see the major pros and cons of purchasing from NuLeaf Naturals:
Pros
The NuLeaf CBD oil products contain high levels of full-spectrum CBD and trace amounts of other cannabinoids.
The company also has a pet-friendly full-spectrum CBD oil variety.
NuLeaf has significant discount coupon codes and customer assistance programs for veterans, active military members, first responders, nurses, low-income households, social workers, people on long-term disability, and non-profit groups, to name a few.
NuLeaf Naturals makes a more potent form of full-spectrum CBD. Many claim they can feel the calming effects of NuLeaf Naturals Products.
NuLeaf Naturals uses sustainable farming practices for the use of their hemp plants.
NuLeaf Naturals product uses organic virgin hemp seed oil as a carrier oil. No other carrier oil like olive or coconut is used.
Cons
Their full-spectrum oil products do not contain any artificial flavors. This may be problematic for those who can't handle their CBD oil's natural grassy and earthy taste.
NuLeaf Naturals products are limited to CBD tinctures (drops) and CBD capsules.
They don't have a massive inventory of beauty products but carry a CBD balm.
NuLeaf full-spectrum oil products have limited product options available.
NuLeaf CBD products are made with a full-spectrum CBD oil. Even though the level of THC is 0.3% or less in NuLeaf Naturals full-spectrum CBD products, many have reservations about taking the product before a drug test. You don't have to worry about it showing up on a drug test if it's a high-quality product.
How Does This Compare to New Phase Blends?
Well, at New Phase Blends, we have a wide product range. From CBD gummies to the perfectly flavored tinctures that come in a range of strengths and across spectrums.
Much like NuLeaf, we offer several excellent pros.
New Phase Blends – The Pros
New Phase Blends products are certified and 3rd party lab-tested; you will always know what is in your product—no need to search and dig up the certifications on Google. Scan the QR code on the bottle, and Voila! You can read the certificate yourself.
Wide selection of products. From easy-to-use soft gels that are vegan friendly and convenient to tasty gummies that come in two different varieties (with or without melatonin), tinctures and topicals are also popular choices.
At New Phase Blends, our tinctures are flavored with natural flavorings – making it so much easier for you to take and enjoy without experiencing the sometimes overpowering CBD taste.
Satisfaction is guaranteed – with our 30-day money-back guarantee, we offer every customer their money back; if they are not satisfied with our products, send them back, and we will offer you a full refund you your money.
With a wide selection of tinctures, we cater to specific issues; if you struggle to get a good night's sleep, CBD with Melatonin is the answer. For those that need a little boost of energy – Our Go formulation is the perfect solution for that little boost of energy when needed.
All of our ingredients are listed carefully on each product; they are chosen to work synergistically to benefit the user for the specific condition they want to treat. Each ingredient is beneficial towards the result. We stay away from nasty ingredients that offer nothing in return.
The Florida Hemp Council
Another factor that needs to be considered is how hemp is produced for the CBD. New Phase Blends is a proud member of the Florida Hemp Council. The council offered members necessary resources and strict guidelines by which they need to adhere. The FHC ensures that brands with unethical practices are brought to book and kept at bay.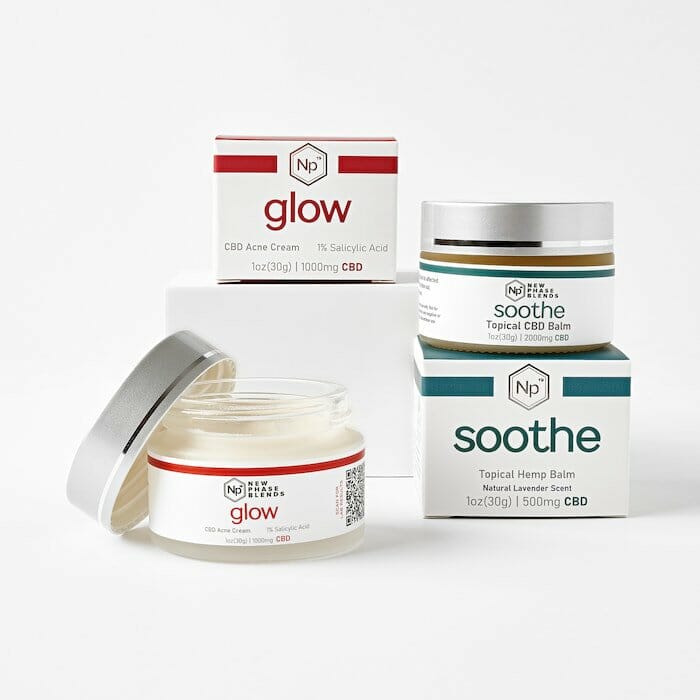 New Phase Blends is open to scrutiny and quality control than many other CBD brands. We practice what we preach.
Precautions No Matter The Brand
When choosing the right CBD product for your health, it is always vital to speak to a trained medical professional before taking any supplements. Whether you choose between NuLeaf or New Phase Blends, it is crucial to consult with a doctor first.
Even though CBD products are widely used to achieve a healthy body or healthier life, they are not a one-size-fits-all approach to every medication. Medical advice is recommended if you're taking CBD to optimize wellness or assist chronic pain management.
CBD oil products may also have adverse effects when taken with prescription medications. Whether the product is the purest CBD on earth or not, it might not work well with your particular prescription.
Patients with specific health conditions or medical conditions may have a severe reaction such as digestive issues or allergies. If you are undergoing treatment by a medical professional, ask them about using CBD products with traditional therapies.
Extraction Process and Manufacturing
NuLeaf Naturals hemp extract goes through an extraction process called advanced subcritical and supercritical C02 extraction. This type of hemp extract is obtained by using carbon dioxide to remove the CBD from hemp.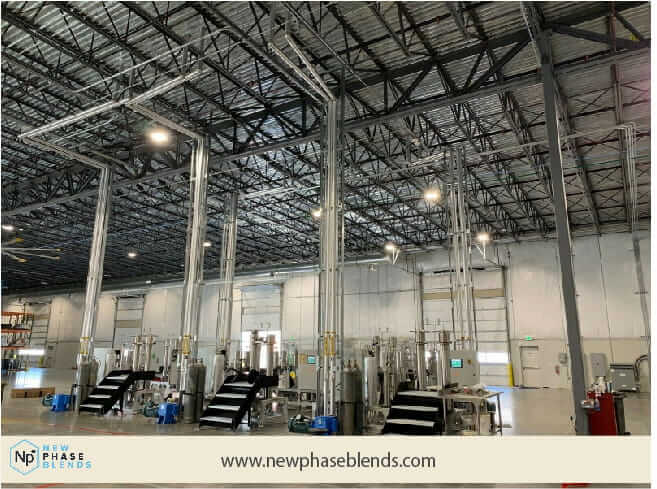 This means that no harsh chemicals or solvents are used, leaving behind a residue that may end up in the final product, making this a more whole plant extract. NuLeaf Naturals CBD oil is made from full-spectrum hemp extract and organic virgin hemp seed oil.
Product Range and Pricing
Since NuLeaf Naturals was launched a few years ago, they maintain a modest product line compared to many other newer and more popular CBD brands. They carry only three main products with varying degrees of potency, including:
Full-spectrum hemp oil
Full-spectrum CBD capsules
Full-spectrum hemp CBD pet oil
A side note: CBD clinicals are still in their infancy for pets. To determine the full effects of CBD on pets, a lot more research is needed. It is recommended that you talk to your veterinarian before giving CBD oil to your dog or cat.
It Is All About The Spectrum
All of NuLeaf Naturals CBD products are full-spectrum CBD. This means that each product will contain a small amount of THC (tetrahydrocannabinol), along with the secondary cannabinoids, terpenes, and essential oils.
Conversely, at New Phase Blends, we offer a choice between full and broad-spectrum products for most of our ranges in choice. Giving you the choice to determine what works best for you is so important, since hemp-derived products can differ in results from person to person.
NuLeaf Natural's pricing falls between affordable to average compared to New Phase Blends and many other brands. NuLeaf also has customer assistance programs and significant discount coupon codes that help cut your CBD purchase costs.
Choosing The Best CBD Oil Products
One of the first things CBD buyers look at when purchasing CBD oil products is quality and value. Buying CBD oil from some companies can be costly, even with discounts and coupons.
New Phase Blends products are priced relatively affordable for the high-quality CBD content, but how is NuLeaf Naturals' full-spectrum pricing?
#1. NuLeaf Naturals Full-Spectrum CBD Oil
CBD type: Full-spectrum
CBD potency: 300 mg – 6,000 mg per 60-mL bottle
COA: Available online
Price: Price varies from under $40 to well over $300!
This CBD oil is manufactured from full-spectrum hemp extract and contains only organic virgin hemp seed oil as a carrier.
Reviews of this full-spectrum CBD oil are in the thousands. Many users claim that the product helps with pain and stiffness and helps a person get a better night's sleep. Many reviews note that NuLeaf Naturals has fast shipping along with these health claims. Many reviews also love the impressive packaging.
The New Phase Blends Comparison
CBD Type: Full-Spectrum
Potency: 1,000mg-2,000mg of rich CBD oil per bottle / 33-66mg of CBD per serving
Price: Varies from $73 – $100 per bottle.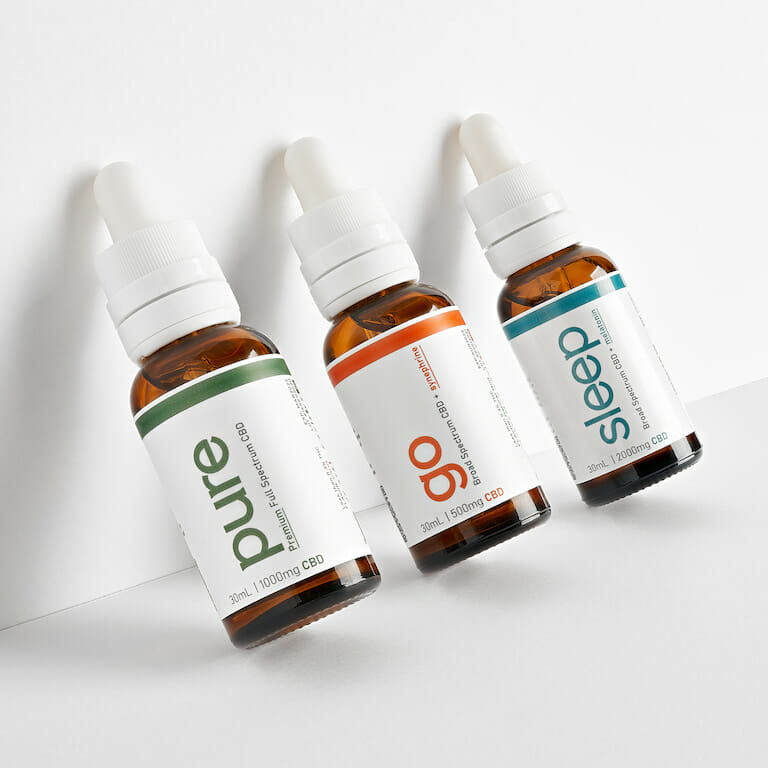 One thing to remember with NPB is our range of CBD products offers the user a range of different flavors and potencies. For those that need a purely THC-free blend, we offer a broad-spectrum oil tincture too!
#2. Full Spectrum CBD Capsules
CBD type: Full-spectrum
CBD potency: 300 mg – 1,800 mg per 15-mL softgel capsule
COA: Available online
Count: 60 capsules per bottle
Price: Price varies from under $40 to well over $300.
NuLeaf Naturals' CBD brand's soft gel capsules are made with full-spectrum hemp extract. The capsules also contain organic virgin hemp seed oil, purified water, cassava root extract, and vegetable glycerin. Many CBD users prefer taking capsules since it is easy to get the correct CBD dose each time. Each capsule contains 15 mg of CBD, which means you'll never have to guess how much CBD you've taken.
Many reviewers have commented on how convenient it was to take a capsule, and many use the product during travel. They also claim that the product is a great way to help get a good night's sleep without struggling with the earthy taste commonly associated with taking an oil.
The New Phase Blends Comparison
CBD Type: Broad spectrum CBD softgel capsules (vegan friendly)
CBD Potency: 2400mg of CBD-rich hemp extract per bottle / 40mg per CBD oil capsule
Count: 5 or 60 capsules
Price: Varies between $12- $79 per purchase.
These easy to take and discrete CBD capsules are an excellent idea for anyone that needs a pre-measured dose of CBD. The capsules are only available in broad-spectrum CBD and offer you relief within 30 to 40 minutes.
Safety and Side Effects of Taking CBD Extracts
The Food and Drug Administration indicates that full-spectrum capsules are generally considered safe. Still, some users who take full-spectrum hemp CBD oil products may experience side effects, like:
Fatigue
Diarrhea and digestive issues
Loss of or changes in appetite
Weight gain or loss
It's always preferred to chat with your doctor before taking a CBD product like a full spectrum hemp CBD oil, especially if you're taking any prescription medications. CBD can interact negatively with some medicines.
The Takeaway on NuLeaf Naturals
NuLeaf Naturals is a quality product comparable to New Phase Blends. One of the main differences is that NuLeaf Naturals has been around since 2014 and pioneered the way for other CBD brands in the CBD industry.

They might be stuck in their roots with their original offering to their faithful customer base. New Phase Blends is more than happy to fill in the gaps and offer a range of other products that might be better suited to the broader CBD Market.