Does CBD oil help with nausea? People have been looking for different ways to use CBD since it became so popular in 2018. Most people are familiar with its' uses for pain, inflammation, and anxiety, but can you take CBD oil for nausea and vomiting? Will it help?
In this article, we'll look at both nausea and vomiting, what causes it, and if CBD can alleviate nausea or become an effective treatment for those who experience it. As always, talk to a trusted medical professional before you start implementing a CBD treatment for nausea.
*Make sure that CBD does not affect any of your prescribed anti-nausea drugs and that a doctor approves the CBD dosage.
Enjoying your reading so far? Sign up to become part of the NPB community and receive a free eBook, 20% off your next order, and access to ton of educational information about cannabinoids like CBD and Delta 8. NPB hosts, arguably, the largest collection of cannabinoid info on the internet. There is no better place to learn than our educational databse.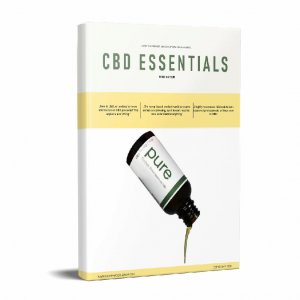 What is CBD Oil?
CBD is a naturally occurring compound derived from the flowers of the hemp plant. CBD oil is created when extractors pull the CBD out of the plant material. Most extraction processes utilize high-quality organically grown hemp that contains higher CBD levels.
This means that the end result will produce more high-quality CBD products.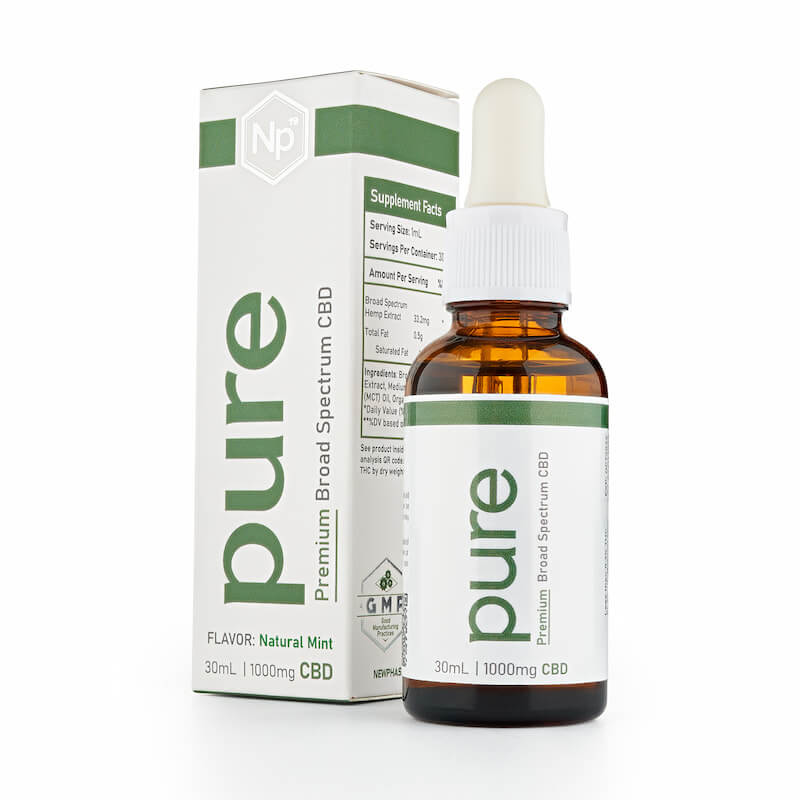 If organic hemp grown in the U.S. is extracted and produced, higher standards and a good CBD hemp oil will be made. This oil will be rich in CBD but low in THC. These types of organic hemp CBD oil products are great for those seeking the health benefits of a hemp plant without any of the psychoactive effects.
Related: CBD Hemp Oil for Sale
Watch Out For Hemp SEED Oil!
Although mislabeled by many CBD companies, hemp seed oil is a derivative of hemp seeds. Hemp seeds are packed with nutritional compounds like omega-3 and omega-6 fatty acids. These fatty acids are great for brain development and the health of the central nervous system.
Hemp seed oil, with all of its nutritional value, is also low in saturated fats. This is why they are popular for cooking. These products also contain high amounts of vitamin E, so they are used in products such as soaps, shampoos, and lotions.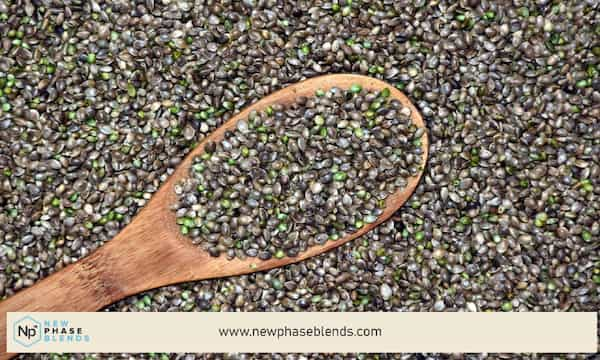 To sum it all up, the biggest difference between CBD oil and hemp seed oil is its primary purpose. CBD oil is primarily used for therapeutic purposes such as pain and inflammation. Hemp seed oil is used as a great cooking oil, or source of healthy fats. That's it.
There is no CBD in hemp seed oil – at all.
Does CBD Actually Help With Nausea?
Everyone has an endocannabinoid system — a series of cannabinoid receptors (CB1 and CB2 – which includes serotonin receptors) and hormone-like compounds that control balance throughout the human body sending signals through the central nervous system assisting the body for such things as dealing with chronic pain or severe nausea.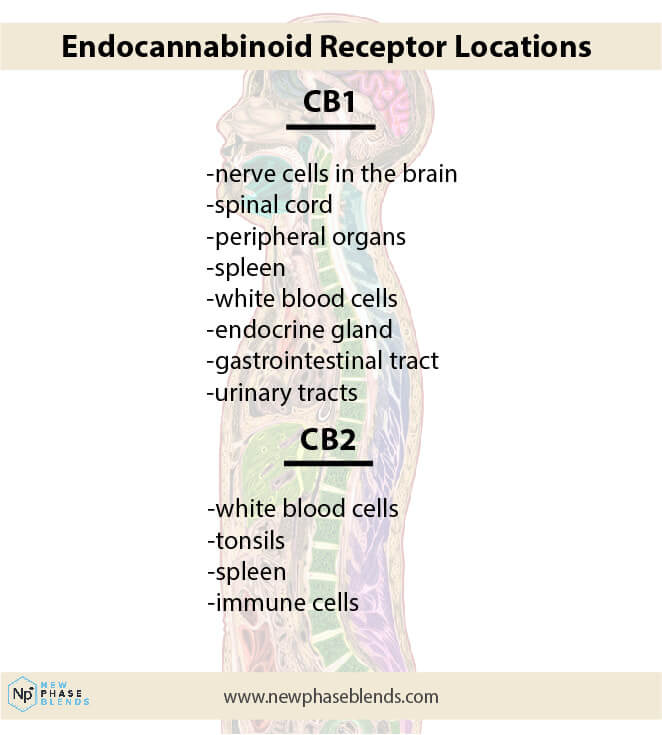 One of the primary responsibilities of the endocannabinoid system is regulating a specific region in the medulla oblongata. This region's primary function is to control the reflexes that trigger nausea and vomiting.
Related: CBD Oil 1000 mg
Inhibiting parts of the endocannabinoid system with prescription medications can actually make us feel the effects of nausea. Stimulating it, on the other hand, can suppress nausea and the feelings associated with it. CBD oil is known to works by stimulating the endocannabinoid system, which means it can play a part in helping relieve the symptoms of nausea.
Some studies suggest that using CBD oil for nausea may increase the production of anandamide. This is one of many different cannabinoids which helps relieve the feelings of nausea and reduces the urge to vomit – acting as an anti-emetic effect (a substance that suppresses nausea).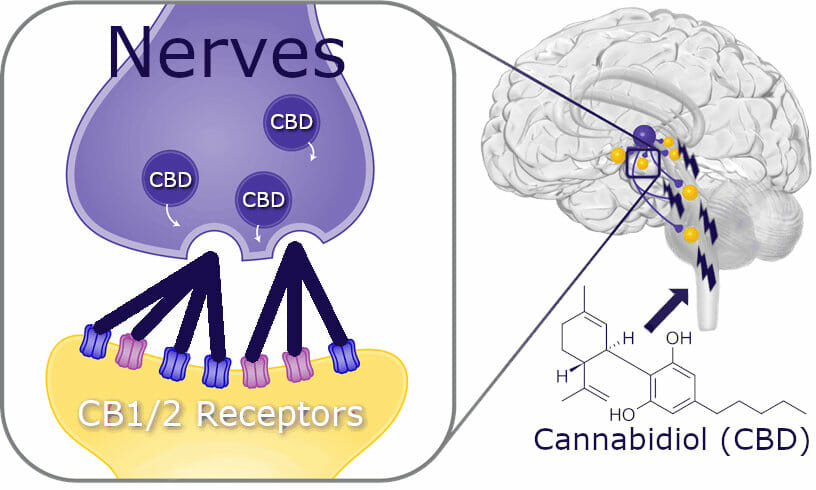 Even though anandamide has excellent anti-emetic properties, it tends to quickly break down in the presence of the Fatty Acid Amide Hydrolase enzyme. CBD is beneficial, because it helps block that enzyme, allowing anandamide to be more readily available for the human body.
What's the Best CBD Oil for Anticipatory Nausea?
Let's look at the different ways people can consume CBD oils to provide relief from nausea.
Please note that all of the information in this article is descriptive only. Consult a doctor before using CBD oil for nausea or nausea-related symptoms. Food poisoning and motion sickness may seem like simple conditions, but if not examined by a medical professional may become severe medical conditions.
Under the Tongue
You can take CBD oil by placing it in drops under your tongue. This is one of the most common and popular ways that people take CBD oil. To use CBD oil in this way, simply hold the drops under the tongue.
The capillary blood vessels located inside the mouth can absorb the CBD efficiently without it having to travel through the digestive system while you are feeling nauseous. CBD oil drops may vary in potency and strength, so read the label first before using.
Capsules
Some people don't like the taste of CBD oil under their tongue. You may want to take a capsule instead.
It is seen as the most common way to get immediate relief from nausea. The capsule is tasteless, which means you'll get all of the benefits of CBD without tasting anything.
Vaping
Vaping is another option for people who suffer from nausea since the potency is quite strong, and the effects are relatively fast-acting. Inhaling the vapor means the CBD will reach the lungs almost immediately for quick and fast relief from the sickness of nausea.
While some people prefer vaping products, New Phase Blends chooses to stay away from this type of product line due to potential health concerns of vaping and/or smoking.
Food and Beverages with Cannabidiol
If you don't like the taste of CBD oil and you're not a fan of vaping or taking capsules, another way to get the CBD is to add it to your food or beverages. This may be a slower option for absorption since the CBD will have to find its way to the bloodstream along with the drink or food.
Keep in mind, though, that a lot of nutritional value is lost when we digest things. This includes loosing some of the nutritional value of CBD.
CBD Edibles
CBD edibles (CBD gummies) are another great way to take CBD for nausea.
Related: How Many CBD Gummies Should I Eat?
However, since the CBD is infused inside the gummy, it may take a while before the CBD makes its way along the digestive tract and into the bloodstream.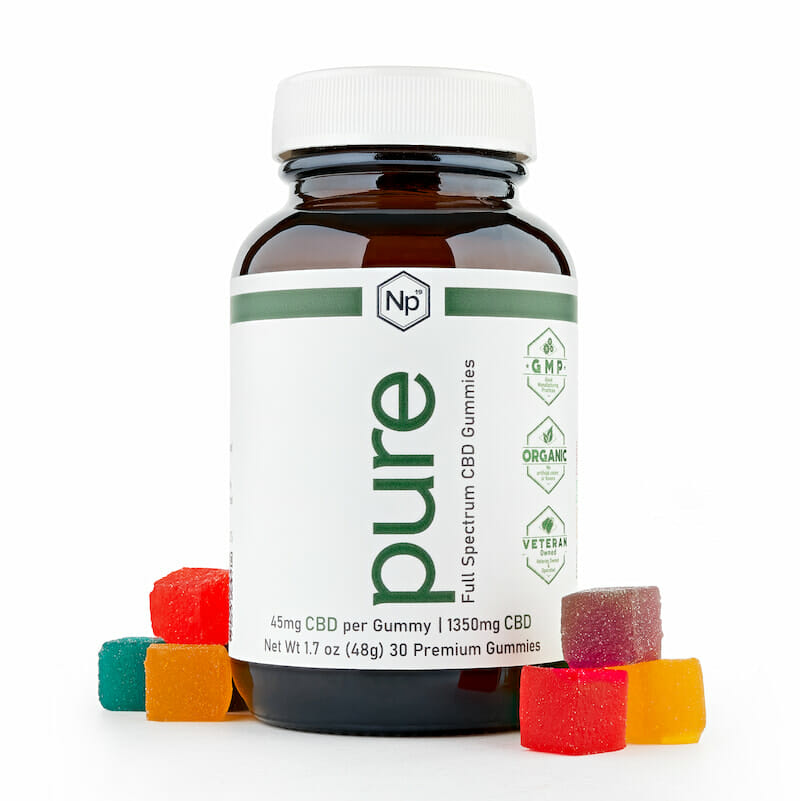 The benefit is that the edibles can last a very long time.
Discover: Buy CBD Edibles Online
Edibles are also extremely simple to use. For example, if you want to use CBD gummies for pain, all you need to do is eat one of our gummies, and wait for the effects. That's it! No measuring, dosing, or anything else required.
CBD Oil Options and Nausea Relief
You have quite a few options for incorporating the benefits of CBD into your daily routine to help with the effects of nausea. Since many products contain carrier oils like MCT oil, coconut oil, and olive oil, you'll get added nutritional value from these products. So pay close attention to the labels when choosing a CBD oil tincture, gummy, or vape.
Also, always look for third-party lab testing and quality manufacturing standards when you start your search for a good CBD oil product. Paying close attention to how the oils are extracted or where crops are grown can significantly affect the overall quality of your product.
Will CBD Help Control Sensations of Vomiting?
Nausea comes with a slew of really miserable side effects. From fevers to body chills to that uncomfortable feeling of needing to throw up – it's one of the worst feelings ever.
Thankfully, episodes of nausea typically don't last longer than several hours. In a best-case scenario, you can be nauseous for 15 minutes. If you suffer from acute nausea, it can last for days.
Many people suffer from nausea and vomiting in different ways and for various reasons. Some feel nauseous after getting food poisoning or ingesting toxic substances, while others experience nausea from motion sickness.
Cancer patients may experience anticipatory nausea if they are about to have cancer treatment. For those chemotherapy patients, it is a nausea-induced behavior in preparation for an unpleasant experience.
Experiencing acute and anticipatory nausea or chemotherapy-induced nausea is one thing, but it can mean something entirely different from other forms of nausea. Hormones have the function of regulating nausea.
Have you ever noticed that pregnant women get morning sickness? This type of sickness is almost always accompanied by nausea and vomiting. Nausea can also come with PMS. There may be some benefits to CBD helping while pregnant. We will get more into this later on in this article, though.
According to research, cannabinoids (like CBD) may actually have anti-nausea effects. Both preclinical and human clinical (Abrahamov, 1995; Meiri, 2007) research suggests that cannabinoid compounds may have promise in treating nausea in chemotherapy patients and their ability to control nausea.
If it seems possible to manage nausea, why aren't more people supplementing with CBD oil for nausea relief? Honestly, I think it comes down to that hemp, hemp oil, hemp extracts (and anything derived from the cannabis Sativa plant) were recently decriminalized in 2018. Hemp is a large carrier of CBD-rich hemp extracts. For this reason, people are now beginning to hear about and use CBD oil more frequently.
*As a side note, remember that hemp-derived CBD has almost no THC at all. That means, if you use legal CBD products, you cannot and will not get high (called psychoactive effects) – at all. Marijuana-derived CBD, on the other hand, can often have a high amount of THC.
THC will cause a psychoactive effect if you consume it. CBD, on the other hand, is the primary non-psychoactive cannabinoid found in the cannabis plant.
Does CBD Oil Help With Nausea When Pregnant?
Before we get into this section, please keep in mind that not enough is known about constant CBD oil use while pregnant. For instance, the Food and Drug Administration doesn't advise taking cannabidiol (CBD) while pregnant or breastfeeding.
Related: Is CBD Safe for Pregnant Women
While there are no studies that exist which show dangers in consuming CBD while pregnant, you should consult with your primary physician if this is what you would like to do. No one knows your health situation better than your family doctor.
Pregnancies might be one of the most common forms of situations that cause nausea. Morning after morning, women will find themselves trying to find ways to control nausea. The extreme hormone imbalance, in addition to the massive changes going on inside their bodies, will cause episodes of nausea and vomiting.
The good news here is, to treat nausea and vomiting, the same general method is used. You need to take care of nausea and its symptoms directly. This means that regardless of what you have going on with your body, having products handy can relieve nausea.
In addition to the other symptoms you are experiencing, nausea can be easily controlled by prescription drugs or through more natural means such as taking CBD oil.
Why have this type of cannabinoid regulation? There just isn't enough research out there on pregnancies and CBD oil use for nausea. CBD may be just fine to take, and it may not be. Again, we just don't know enough about it.
Some people advocate for using cannabis-based products while pregnant, and others do not. It would be best if you came to your own conclusion here after speaking with your doctor about CBD hemp oil.
How to Use CBD for Nausea
How do you use CBD products to help with nausea? So, you've read that the studies show cannabinoids, like CBD oil, can actually help treat nausea. The next step is using CBD oil to aid with your stomach aches and nausea.
First of all, always start with the lowest CBD dosage possible to see effects or how CBD interacts with your digestive system. Many first-time users should simply read the product label and take one serving size of the CBD product you have.
CBD oil products come in many different forms. If you are ok with a bit of THC, then you can look at full-spectrum CBD products. Full-spectrum CBD oil contains 0.3% THC, while CBD isolate products contain zero THC. Neither will show up on a drug test, but if you don't feel comfortable with any THC at all, stay away from full-spectrum CBD oil and stick to CBD isolate products.
One serving size may be one CBD gummy to help your nausea, and another serving size might be 1mL of CBD drops to alleviate nausea. It all depends on the type of CBD product you bought and how your digestive system, especially the digestive tract, can handle CBD products such as CBD oils, gummies, and tinctures.
Many first-time users will start with more manageable CBD products, such as a 1,000mg CBD tincture. These tinctures usually are 30mL in total size and offer around 30 servings – depending on your use frequency.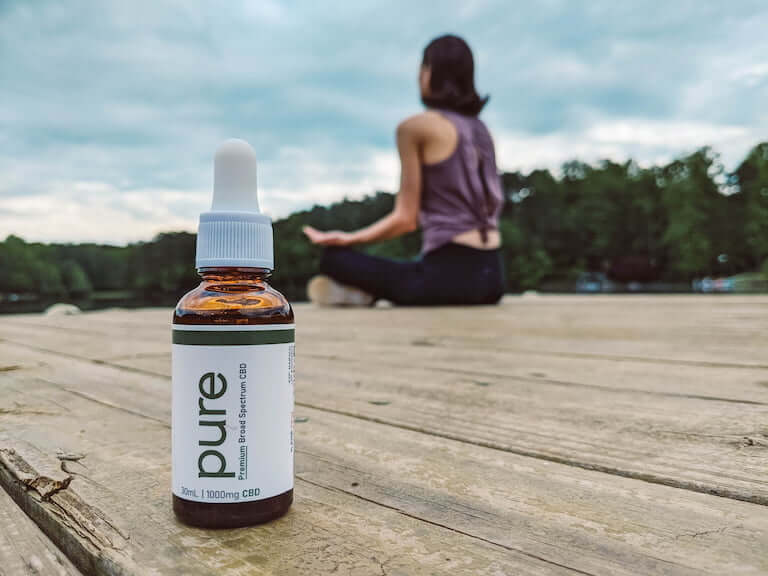 For those that prefer CBD gummies or gel capsules, one gummy usually is one serving size but double-check on the product label of your CBD gummies before using them for your nausea and vomiting. The same goes for using CBD gel capsules for nausea treatments.
Whatever your CBD product of choice is, start with a low dose and work your way up from there. Once you find the relief you are looking for, and if the CBD proves the desired anti-emetic effects, remember that CBD dosage and continue to use it for your nausea.
Related: What Do CBD Gummies Do For The Body?
CBD has some conflicting evidence as to whether or not you develop a tolerance to CBD products. If you notice diminishing effects, increase your dose slightly.
Summary – CBD Use for Vomiting and Nausea
It's only a matter of time before we realize the full potentials of the cannabis plants. Using CBD for nausea is only one of the emerging reasons to use CBD oil. It's only been two years since the U.S. decriminalized hemp, and the research around CBD is astounding.
Remember, if you decide to try to use the best CBD oils for nausea, keep a couple of things in mind:
Start with the low doses and work your way up to feel the full anti-emetic effects slowly.
Exercise caution if using CBD while pregnant or breastfeeding.
New Phase Blends uses only the finest high-quality CBD oils made from organic hemp in all of our products. Each and every product manufactured by us is third-party lab tested and backed with a 30-day money-back guarantee. If you are looking at trying CBD oil for nausea, contact us today – we're here to help!
Read More: CBD and Inflammation Relief
That wraps up the topic of CBD and nausea. If you aren't subscribed to New Phase Blends' YouTube channel or weekly discount blast, please do so!
You can sign up for the weekly blast by entering your email address in the footer of any page on the website. Click the subscribe icon while watching any of our YouTube videos to keep up-to-date with the latest information regarding CBD use.