New Phase Blends Has Acquired CBD School!
Welcome CBD School visitors! First of all, you probably notice that you have been redirected to a different page other than CBD School's domain. This is because New Phase Blends has acquired CBD school.
CBD School and New Phase Blends have a storied past. Recently, Dale Hewett, the owner of New Phase Blends, decided to purchase CBD school. For those of you who are unfamiliar, New Phase Blends hosts (arguably) the largest amount of cannabidiol-related information on the web. He decided to purchase CBD School, and merge the two sites. This results in an even larger informational database that everyone can enjoy for free.
For those of you looking to purchase high-quality, pure CBD goods, check out our store below. We sell several different product lines, all aimed at helping people in different ways.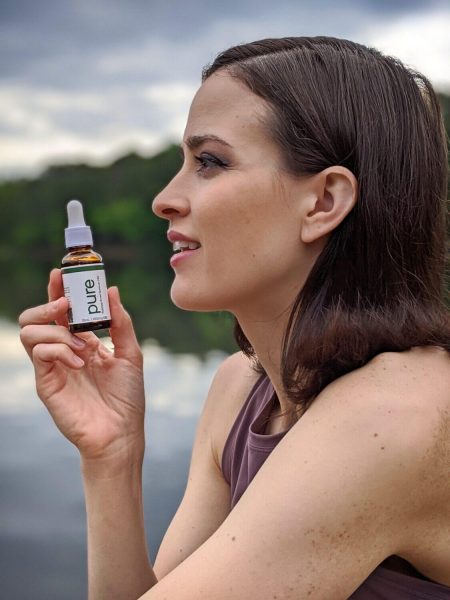 Natural CBD Oil Goods - Nothing Else
Each tincture of New Phase Blends CBD contains organic, plant-derived ingredients that support a healthy and balanced mind while combating some of the problems of daily life. We take science-backed data and use it to drive our product development which means YOU get the most effective CBD oil products on the marketplace.
All facilities that deal with our hemp or process our oils are GMP certified. Every batch of our products are backed by a certificate of analysis verifying it's quality and consistency. This is the only way you can come up with a natural CBD oil on level ours is. If you're ever unhappy with your purchase, just let us know – we're here to help.
Best Selling CBD Products
If You Aren't Satisfied With Our CBD Oils, Don't Pay!
Don't forget about the money back guarantee, either. If for whatever reason, you are unsatisfied with your CBD products from New Phase Blends, return the original item back for a 100% refund.
No one will ask you any questions, and you will have your refund processed within 48 hours of receipt of the product. Buyer is responsible for return shipping. Return packaging must be post marked within 30 days of the purchase.
Sebastian Martinez
@SebastianM
My wife has been having a hard time sleeping due to her Fibromyalgia. She has been taking your sleep product for months and she says it's the best sleep aid she's ever tried. Thanks so much for helping out my family!
Marissa Delano
@Marissa997
I like to consider myself a CBD guru. I have tried well over 30 brands of different kinds of CBD, and your company (BY FAR) has the BEST CBD IVE EVER HAD! It helps with my aches and pains far better than anything.
After seeing your instagram, I decided to try your CBD acne cream product called glow. It cleared up my skin in about 2 days. I have used it ever since. <3
You have to be careful what you buy in the CBD world. #NewPhaseBlends sells the best CBD products. Hands down.
Gina Palmetto
@PalmettoBugz
I love your insta! I ended up going with the pure 2000mg and it is actually better than a higher strength dosage I was taking by CBDistillery. I am pleasently surprised! You have my business! LOL
Michelle Guoly
@MichelleG02
I struggle with nighttime anxiety and it makes me not get much sleep. It's been going on since I can remember. Your sleep product is amazing. It makes me go to sleep within 30 minutes. I am going to try the gummies next!
#NewPhaseBlends sells the #BestCBD. Period. End of story. They also treat their customers AMAZING.
Common Questions About CBD
New Phase Blends specializes in the production of a true CBD oil for getting better sleep at night. By using a melatonin and CBD combination, we are able to provide a more effective sleep aid than stand alone CBD products. Pure CBD products without melatonin are great at certain things, but they lack in the 'better sleep' department for those with moderate to severe sleep problems.
More on CBD and Melatonin
Most people know what melatonin is. If you're on this page, I assume you know what CBD is. Did you know that CBD and melatonin act synergistically, when taken together? That's right.
Our patent-pending CBD sleep products utilize an exact ratio of different cannabinoids, like CBD, alongside 3mg of melatonin. The result is a deep sleep that will remind you of the sleep you got as a child.
Learn More About Delta 8 THC
While CBD is our main area of expertise, we also provide lots of information on the popular cannabinoid known as Delta 8 THC. Delta 8 THC is very similar to Delta 9 THC (the plant chemical in marijuana that gets you high), but it is considered legal.
Delta-8 THC, similar to its more well-known counterpart delta-9 THC, can elicit psychoactive effects. However, these effects are typically milder and cause less anxiety for a majority of users. Many individuals find that the high induced by delta-8 THC is clearer and more functional when compared to delta-9 THC. Common experiences associated with delta-8 THC use encompass feelings of relaxation, improved mood, and gentle relief from pain.
Common Questions About Delta 8 THC
Some of the Best CBD Education Blogs On The Internet
New Phase Blends is the creator of one of the top CBD blogs on the internet. We believe in spreading accurate and trusted information about hemp, CBD products, and our bodies. Checkout our latest blog posts below. A majority of them are written by our CEO, Dale Hewett. Dale holds a Master's of Science and thoroughly enjoys writing informative posts all about CBD.