CBD is well known across the globe for its many health benefits. It can help you sleep and beat that little flare of anxiety when you need it most. The question is not about whether it is beneficial, the question is more what type of CBD product is best for you. For example, comparing CBD oil vs CBD capsules is important so you'll know the right item, for the right situation. There are many different methods of consuming CBD products. Each has its own benefits, as they absorb into your system in a different way.
In this article, we unpack the main differences between CBD oil and CBD capsules.
By the end of it, you should be able to decide if a CBD capsule or a CBD tincture of oil will suit your needs. As always get a doctor's advice if choose CBD oil for a specific medical condition as an alternative to prescription medications.
TL;DR: CBD oil is usually in a tincture. The oil is meant to be placed under your tongue for absorption. CBD capsules are simply pills that should be swallowed. Both are effective forms of CBD products.
What is CBD?
CBD is the abbreviation for cannabidiol, the compound found in the cannabis plant. These compounds are called phytocannabinoids (plant chemical) since they are found within plants.
These compounds are different than the cannabinoids produced inside the body which are referred to as "endocannabinoids".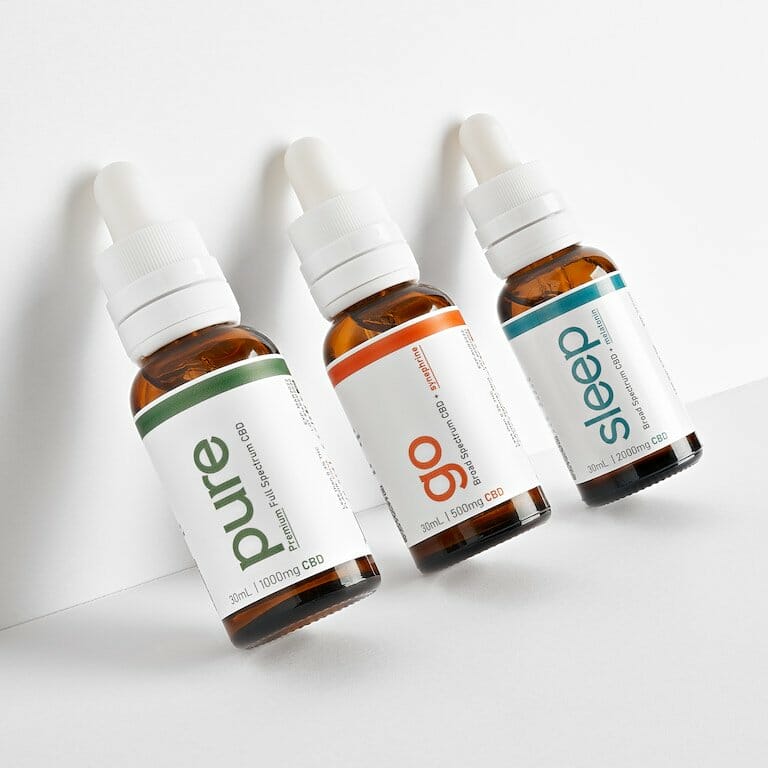 Related: What Do the Letters CBD Stand For?
The endocannabinoid system (or ECS) is a network inside the body that acts as a regulator of many different functions. CBD interacts with the endocannabinoid system and may help support the general well-being of a person's mind and body.
Taking the High Road
The cannabis plant has long been associated with the "high" feeling (or psychoactive effects) from the cannabinoid known as tetrahydrocannabinol (THC for short).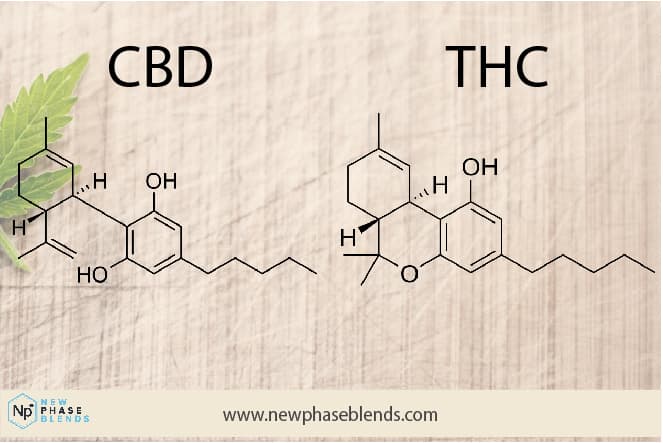 However, in 2018, the Farm Bill was passed by Congress allowing cannabis that contains less than 0.3% THC to be grown and cultivated in the US.
Since then, there has been an influx of legal CBD products made from full-spectrum CBD extract with trace amounts of Tetrahydrocannabinol, and since the level is below 0.3%, there is not enough THC to make a person feel high. It has n psychoactive effects.
Clarity and Transparency in The CBD World
Many people are still confused today with the terminology of various CBD and hemp products. At New Phase Blends, we are here to help you with your CBD purchases and answer all of your questions. With our third-party lab-tested products, you'll be guaranteed a quality product each and every time.
Related article: Visit the CBD blog for answers to common questions
Some of the main questions we are asked are "what is CBD oil?", and "what are CBD capsules?"
Let's take a look at the terminology, their differences, and which ones are more effective for your body. Regardless of the different forms, CBD comes in, let's first explore what CBD is!
What is CBD Oil?
A CBD oil, such as New Phase Blends Pure CBD oil drops, is one of many all-natural full spectrum CBD products that are derived from cannabidiol.
Unlike most CBD oils on the market today, New Phase Blends broad and full-spectrum CBD oil uses common carrier oils such as pure coconut oil (or MCT oil) to make our signature CBD capsules or CBD tinctures.
The process of making CBD oil involves separating the cannabidiol from other cannabinoids and other compounds that are naturally occurring in the plant. What's left behind is 100% pure cannabidiol, or a full spectrum hemp extract – A pure CBD product that's potent but doesn't have any of the psychoactive effects of THC.
Discover: What is CBD Oil?
The Benefits of CBD Oil Tinctures
There are many benefits to using CBD as a sublingual tincture. While it is not proven to cure conditions fully it makes it easier to manage each of your conditions properly and offers fast-acting relief.
Related: How Long Does CBD Oil Stay in Your System?
Back Pain and CBD Use
Have back pain? A lot of us do. Using CBD tinctures offers quick relief from back pain.
Most people report that their aches are managed much better by using CBD for back pain over over the counter medications, like NSAIDs. Draw out the CBD into the dropper, and squeeze the droplets under your tongue. That's all there is to it!
A More Flexible Dosage
Sublingual CBD drops are easy to take and come packaged in pipet dropper bottles. This means you'll get a more flexible dosage than capsules.
Related: How Long Does CBD Oil Take to Work For Anxiety?
You can adjust the amount with the dropper to get more or less of the oil depending on how you're feeling at that moment. You can draw 1ml at a time, adding an extra amount if require a stronger dosage.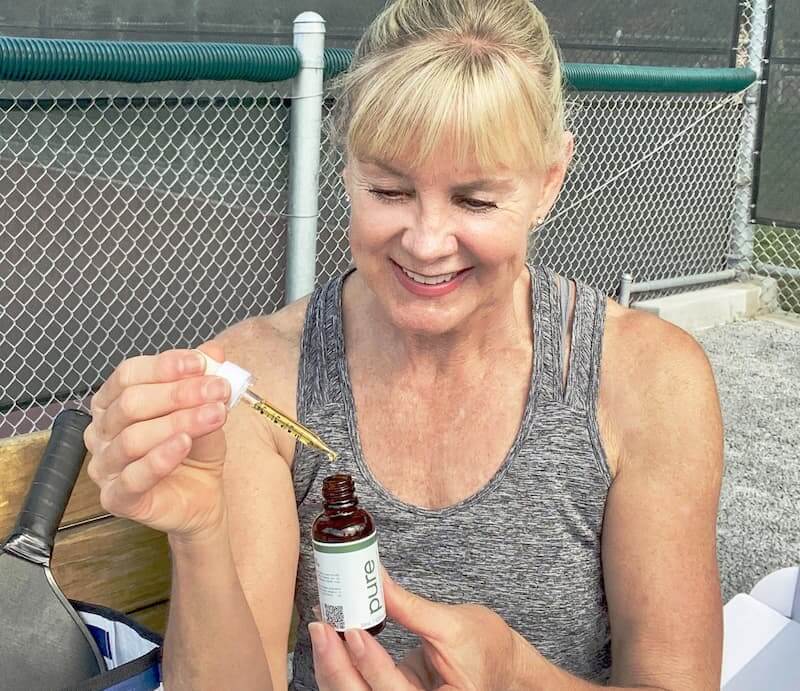 Easier to Swallow
Many people struggle with swallowing soft gels and capsules. This makes CBD oils a perfect solution to having to swallow a capsule. Along with oils being easier to swallow, CBD oils have very little of the hemp seed oil earthy flavor or odor. You can enjoy taking this product without tasting it, but still benefit from the effects.
Did you know – New Phase Blends Pure CBD Drops come in two delicious flavors: Natural Mint and Citrus.
Higher Bioavailability
What is bioavailability you ask? It is when a supplement has the ability to break down and be absorbed within the body. When it comes to CBD, the bioavailability will depend on what form of CBD oil is being consumed and entering the digestive system.
Since the CBD oils are placed underneath the tongue rather than taken orally, the CBD is quickly absorbed into the bloodstream by way of the sublingual gland. This means you'll feel the effects of the CBD oil tinctures much faster than if you were to take a capsule.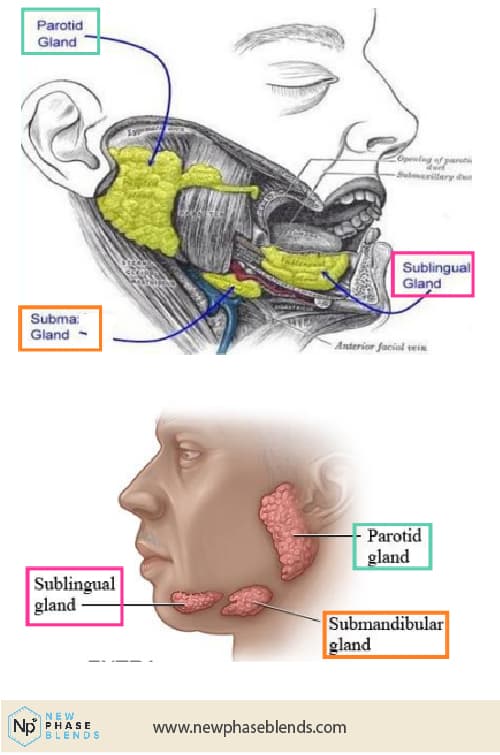 Related: How to Take CBD Oil Products
Quick Absorption
If you're interested in a fast-acting product with rapid absorption, the difference between CBD oil vs. CBD capsules is minimal. Products that are taken orally have to go through a digestion process of first dissolving, traveling through the GI tract, and then finally entering the bloodstream.
This is not a fast process, especially if the person has consumed a high-fat meal which may hinder digestion and absorption. The effects may take anywhere between 30 minutes and 2 hours before an effect is felt when taking a capsule.
CBD drops, on the other hand, if kept in your mouth under your tongue for a few minutes will kick in within 5-10 minutes!
If you are looking for speedy relief, a tincture is your best bet!
Can be Added to Drinks
Because of the convenience of the eyedropper bottle, you can incorporate CBD oils into your meals and beverages. Unlike a capsule, you can easily put a few drops of CBD oil into your shake or smoothie, mix CBD oil in carefully.
The flavored oils add another dimension to your shakes.
What are CBD Capsules?
Possibly one of the most easily recognized formats of CBD. Almost every other supplement comes in capsule form. New Phase Blends CBD capsules are made very similar to CBD oil tinctures, as the cannabidiol is also extracted from other cannabidiols and compounds.
However, the main difference between CBD oils and CBD capsules is that you cannot control the amount of dosage in the CBD capsules as you can with a dropper.
Sure you can take exactly one or more capsules for an exact measure. You can't however take one and a half doses if that is what you are looking for. Let's dive a little deeper into CBD capsules.
The Benefits of CBD Capsules
Full article: CBD Benefits
Much like CBD oil tinctures, there are many benefits to using capsules. They are popular with people that value discretion and exact measurements.
No Guessing the Dosage
When it comes to getting the same dosage each and every time, more people favor using the capsules since the dosage is more controlled than CBD oil tinctures. Each and every label of New Phase Blends specifies the exact amount of the active ingredient you'll get in each capsule.
Even though you can control the dosage amount with the small dropper bottles, it's impossible to have the dosage entirely accurate.
Less Mess with Capsules
When it comes to having a mess-free CBD product, many people prefer softgel capsules vs. oil. It's typically packaged as an easier way to carry and transport capsules than it is a CBD oil tincture. If you spill a bottle of capsules not much will happen and you can pick up all of the capsules.
If you spill a CBD oil tincture, you may have a mess that could stain surfaces or your clothing. So if you want to avoid accidents, CBD capsules are the way to go!
Another benefit is that if you do decide to take your CBD capsules with you, you only need to bring as many CBD capsules as you wish to take. The difference between CBD capsules vs. oil is that with oil you'll have to take the entire bottle each and every time.
More Discreet
If you take CBD several times a day, it's much easier to pop a CBD capsule into your mouth. Taking out a CBD tincture of oil is far more noticeable.
And for those who wish to have privacy while taking CBD in a public space, capsules are the way to go. Capsules are easier to swallow without having to hold the oil under the tongue before swallowing.
No Texture or Flavor
Both CBD tinctures and capsules have very little flavor or odor, but there are still some people who experience a subtle hint of the hemp flavor when they consume the oils. This means that people may choose CBD capsules vs. oils to avoid any possible flavor.
CBD Oil vs. CBD Capsules
There are some things you can consider when you decide between capsules and oil. What reasons do you have for incorporating CBD into your lifestyle? If it is a decision for the long term that doesn't require much thought, and you need a portable solution then a capsule is the way to go!
Discover: CBD to Help Sleep
The next big factor is in deciding which type of CBD extract you want and need. There are three main categories to choose for your CBD extracts (full-spectrum, broad-spectrum and CBD isolate):
Full-spectrum CBD
A full-spectrum hemp extract is an unaltered form of CBD directly derived from the plant. This means the cannabinoids found in full-spectrum are minor but also include the following: lipids, terpenes, and other plant materials, including 0.3% THC.
You get all the benefits from the CBD without the high feeling.
Broad-spectrum CBD
Broad-spectrum is the same extract as full-spectrum cannabinoids but the THC content has been removed even further.
CBD isolate
CBD isolate is almost 100% percent pure CBD, with no other plant materials added. CBD isolate is the purest form of cannabinoids you can get with a high concentration of CBD.
The Entourage Effect
Full-spectrum and broad-spectrum CBD oils support what is known as "the entourage effect". The entourage effect happens when plant compounds work together to provide the best outcome or give the person the best effect.
Although research is still needed in this area, studies suggest that if you are choosing CBD capsules vs. CBD oils, the cannabinoids found in each product may enhance your overall wellbeing and health.
Taking CBD Capsules or CBD Oils – What to Expect
You've made the decision between CBD capsules vs. CBD oil. You'll either explore the oil or the capsule or both. So what should you expect to happen? Whether you decided to take CBD to help with general wellness for your body and mind, to be a possible aid when recovering from a more serious medical condition, or just as a personal preference, there are key differences between CBD products.
New Phase Blends is here to help you discover the right CBD product for your needs, and support no matter what your personal preferences are. NPB has a 30-day money-back guarantee – if our CBD doesn't work for you get in touch we will give you your money back!
Different Ways to Enjoy CBD
It all comes down to different people taking CBD in different ways to achieve the relief they are looking for. If you feel you prefer a pill over an oil, or vice versa, that's fine. The end result will be very similar. Don't stress too much about which  type of CBD you should be using.
Summary – CBD Capsules vs CBD Oils
Even the most minute differences between each of the CBD products available at New Phase Blends can make the biggest differences to your day-to-day routine.
Whether it is an oil tincture or a capsule, or any of our other products such as skin care products, face serums, or vaping products, CBD may be the solution needed to help your situation.

The one thing to keep in mind is how long each process will take before the full effects of the CBD is felt, but also how your body will work with the CBD oil, tincture, or lotion. That being said, one product isn't necessarily a better option over the other.
What matters most are your personal goals, preferences, and how much CBD you'll need for your purposes.
If your goal is to have better sleep, get some much-needed rest and relaxation, New Phase Blends products are your best bet. Our products go through rigorous third-party lab testing to ensure you have quality whether you choose a tincture, and oil, or any other product.