Cannabidiol (CBD) is a chemical compound known as a cannabinoid. This natural compound is derived from the cannabis Sativa plant, and has created quite the buzz lately. While used for many different symptoms, using CBD for depression is slowly becoming more and more popular.
Why?
CBD's therapeutic potential as an effective treatment to treat depression or anxiety disorders is still being explored. Some studies suggest that CBD oil products may be beneficial for symptoms of depression and have antidepressant effects.
Let's explore the possible ways people can use CBD products to help combat depression. As always, consult with a healthcare professional before using CBD or medical marijuana as an alternative medicine for depression and anxiety management.
How Can CBD Help?
Suppose you're new to the world of CBD and its effects on treating depression and anxiety disorders. In that case, it is essential to understand that it hasn't been widely researched to treat depression or anxiety. And, much of the research has been done with animal studies.
Since animal studies suggest that CBD products may have therapeutic potential, most studies with human subjects are currently speculative. However, CBD oil appears to be antidepressant-like in some peer-reviewed studies. Some of the benefits of taking CBD oil are:
Calming an anxiety or panic disorder and creating anti-panic actions.
Assisting with cognitive impairment.
Reducing discomfort before public speaking or other stressful events such as flying.
Along with being able to help such conditions as panic disorder, anxiety, and depression, CBD oil has also shown some promise in treating chronic pain and inflammation of the body.
What Does The Research Say About CBD and Depression?
Medically reviewed studies and CBD research suggest that CBD extract in products like gummies, capsules, and tinctures has a positive effect on the brain's serotonin receptors. When serotonin levels become too low, depression can set in.
Although CBD's job isn't to necessarily boost the brain's serotonin levels, it may affect how the brain reacts to the levels of serotonin already present in the body.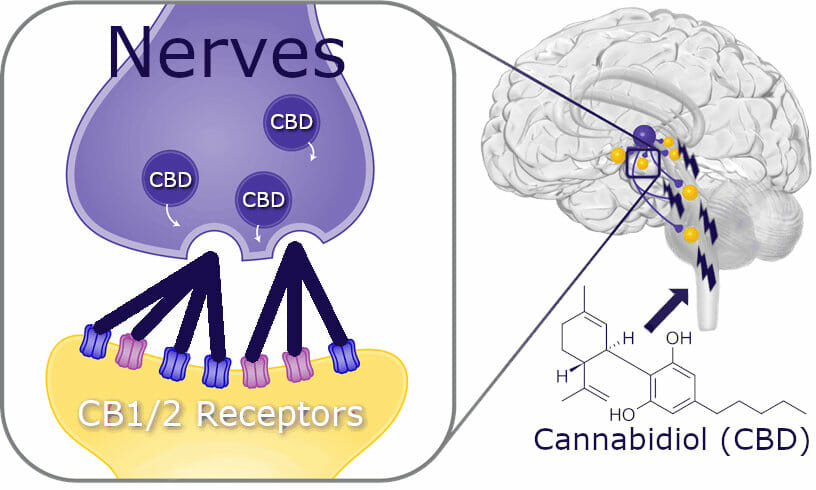 An animal study from 2015 found that CBD directly affected the brain's receptors and produced both antidepressant and anxiolytic-like effects. A more recent review from 2018 concluded that CBD has a clear anti-stress effect on the system.
This may be attributed to reducing depression triggered by stress.
Although it is shown that cannabidiol induces rapid and consistent antidepressant effects, the research is ongoing. Although CBD oils and CBD products are generally well-tolerated, they still have a long way to go with research before the world completely accepts them as helpful as antidepressant medications.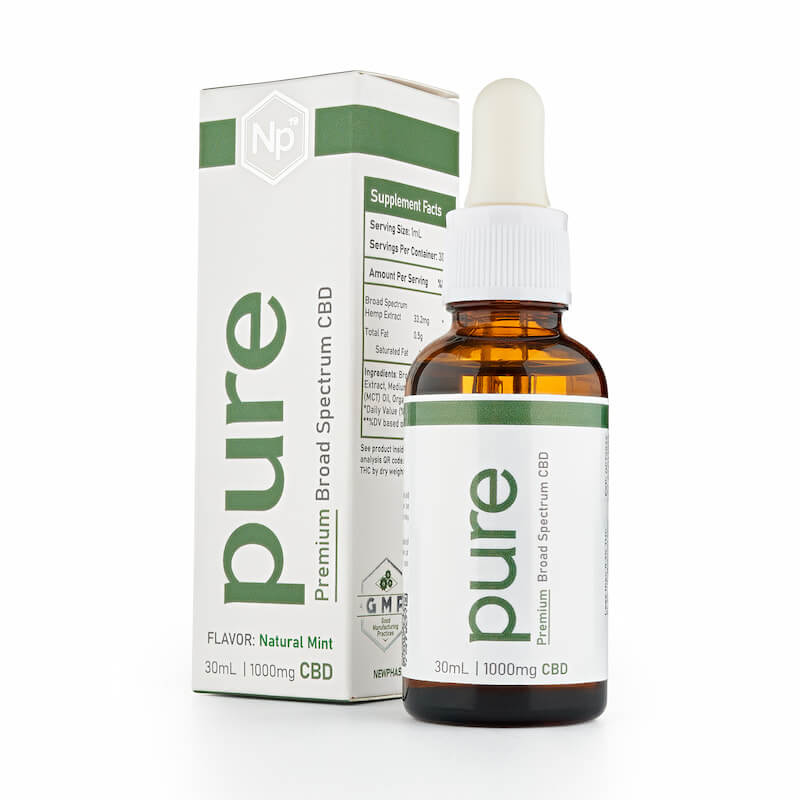 Enjoy 15% off your order of 'pure' CBD drops by entering coupon code pure15 at checkout!
However, if you are dealing with depression or anxiety, it is recommended that you speak to a mental health professional. They will help you determine if a CBD product may be helpful for your specific needs.
How Does CBD Compare to Antidepressant Medications?
Medically reviewed studies suggest that when it comes to treating depression, CBD may have some potential benefits over traditional medications. Most of these medications take a long time to start working. In a 2019 animal study, researchers discovered that CBD began to work almost immediately and sustained antidepressant-like effects.
CBD may also produce considerably fewer side effects than the more traditional medications for depression. Side effects such as mood swings, insomnia, sexual dysfunction, and agitation are more commonly associated with antidepressants.
Enjoy 15% off your order of 'sleep' CBD gummies by entering coupon code gummies15 at checkout!
CBD seems not to have the same issues when taken.
Some Cautions When Taking CBD Products
While CBD may offer a few benefits over an antidepressant medication, it is not a replacement and shouldn't be used as such. There are trained professionals and treatment facilities designed to help treat people with depression and anxiety.
Mental health is essential and prescribed medications should never be substituted or stopped unless recommended by a healthcare professional.
What About CBD and Anxiety? Will it Work?
Depression and anxiety often go hand in hand since people who have anxiety may also be dealing with depression. Taking CBD appears to help with both conditions. One study discovered that taking 600 milligrams (mg) of CBD has much less social anxiety than the subjects who received a placebo.
Another study suggested that people who just took a small amount of CBD (300 mg) had reduced anxiety levels. CBD may have anti-anxiety effects since it may beneficially interact with serotonin levels.
Does CBD Cause Any Side Effects?
According to most medically reviewed studies, CBD doesn't appear to cause too many side effects. However, not everyone is created the same, and some people may be more susceptible to experiencing the side effects of CBD such as:
Diarrhea and digestive issues
Fatigue or insomnia
Appetite and weight changes
Researchers discovered that high doses of CBD-rich cannabis extracts caused liver toxicity in mice in a study. Please note that these mice were receiving abnormally high amounts of CBD.
Enjoy 15% off your order of 'pure' vegan CBD softgels by entering coupon code pure15 at checkout!
Studies like this make it difficult to know if CBD does cause any long-lasting side effects. There haven't been any significant long-term risks identified with the research to date. However, this doesn't mean that CBD doesn't cause any side effects at all. It means that there has to be more research to make substantial claims about the side effects of CBD.
In a 2017 medically reviewed study, the WHO (World Health Organization) concluded that CBD is generally safe. Most of the adverse effects occurred when a person took CBD with another substance such as prescription medications or even grapefruit juice.
To make sure you do not experience these side effects, talk to your doctor before you take CBD because even the best CBD oil can have an adverse effect if the user has an allergy to the ingredients.
How Do I Use CBD?
If you choose CBD oil to benefit several health conditions, the best CBD oils are made with organic hemp extract. These CBD oils should also be third-party lab-tested and come with a COA (Certificate of Analysis).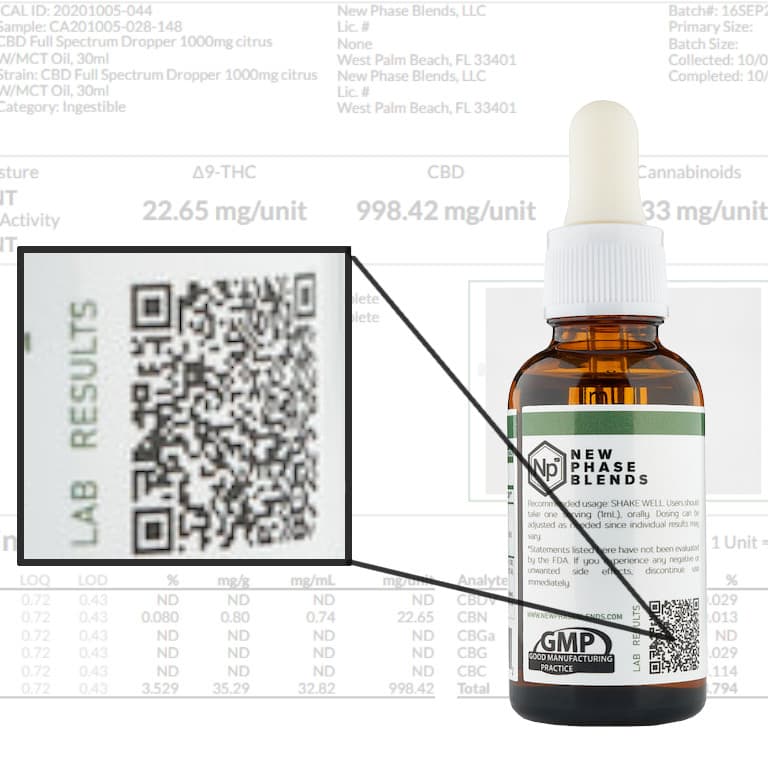 New Phase Blends CBD oil products have all this and more. We also have a team of helpful people dedicated to giving you all the information you need for taking our products. Let's break down the various forms of CBD and how to take them.
CBD is typically taken in four ways:
Orally Tinctures, capsules, oils, and sprays are the most common oral forms of CBD. You can take oils as they are or add them to your favorite smoothie, cereal, or food. Keep in mind that not everyone appreciates the earthy flavor of CBD oil. If this is the case, perhaps a capsule or gummy is better suited for you.

As an edible product This includes drinks, foods, and gummies. These products have a specific dose of CBD, and many are pretty tasty! Perfect for those who have a hard time taking tinctures or oils. Keep in mind that these products may take a little longer to work since they have to go through the digestive process and make their way through the stomach and into the bloodstream. Taking a tincture sublingually (or under the tongue) is almost instant. So give yourself some time to feel the effects if you decide to take an edible.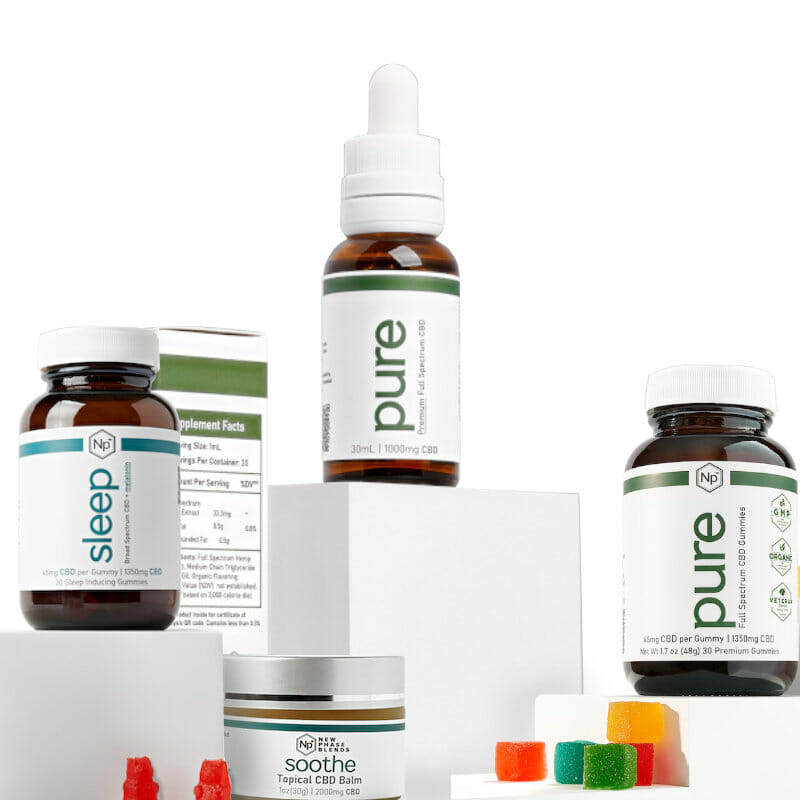 Purchase our CBD starter kit today! It comes with everything you need to start your CBD journey.
Vaping Vaping is another way to get instant effects from the CBD. However, vaping is receiving some debate about its safety.

Topically CBD-infused topical products such as lotions, balms, and creams seem to be making a mark in the CBD market. Please note that topical CBD products are mainly used for pain relief rather than treating depression.
Where Do I Buy CBD?
It has never been easier to find CBD products. There are a ton of websites out there selling hemp-derived CBD. However, not all CBD companies are created equal. Some companies make bold claims that are not backed by any science. At the same time, many other companies mislabel their products altogether.
It is also essential to check out state medical marijuana laws and CBD laws. Not all states support the growing, cultivation, manufacturing, and selling of CBD. In those states, CBD is illegal. Check your local state laws carefully before you buy CBD. It's essential to make sure you can legally possess CBD.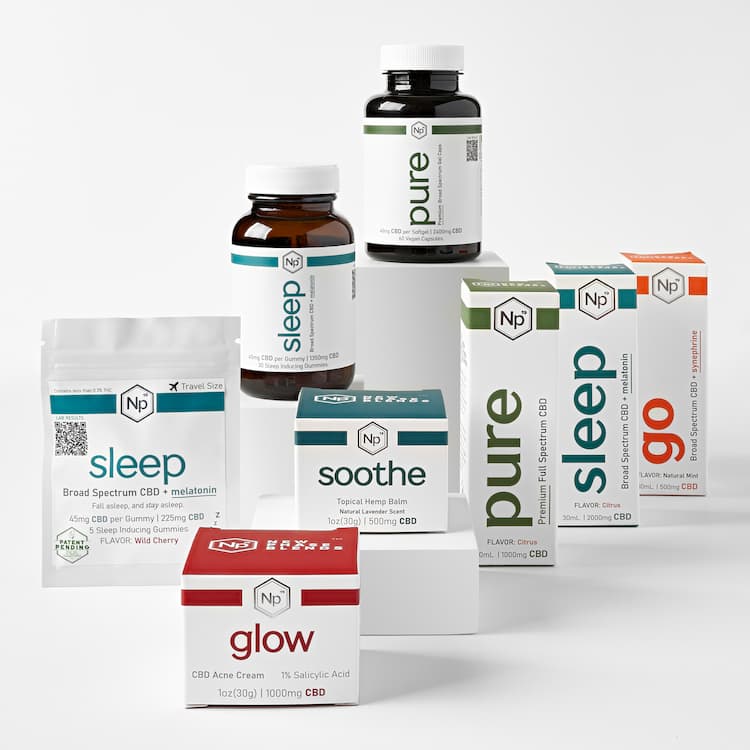 If you are interested in purchasing CBD, look for a brand like New Phase Blends. Your CBD products should have a COA, be third-party lab tested, and contain the best possible natural and organic ingredients.
Is CBD Legal?
Sort of. CBD is perfectly legal to grow, cultivate, harvest, process, sell, and possess in many US states, but not all states are on board. The 2018 Farm Bill removed hemp from being legally defined as marijuana in the Controlled Substances Act.
This bill includes any products with 0.3% THC or less as legal on the federal level. However, some hemp-derived CBD products that contain 0.3% THC or more are considered marijuana. This means that these products are federally illegal, but they can be legal under some state laws.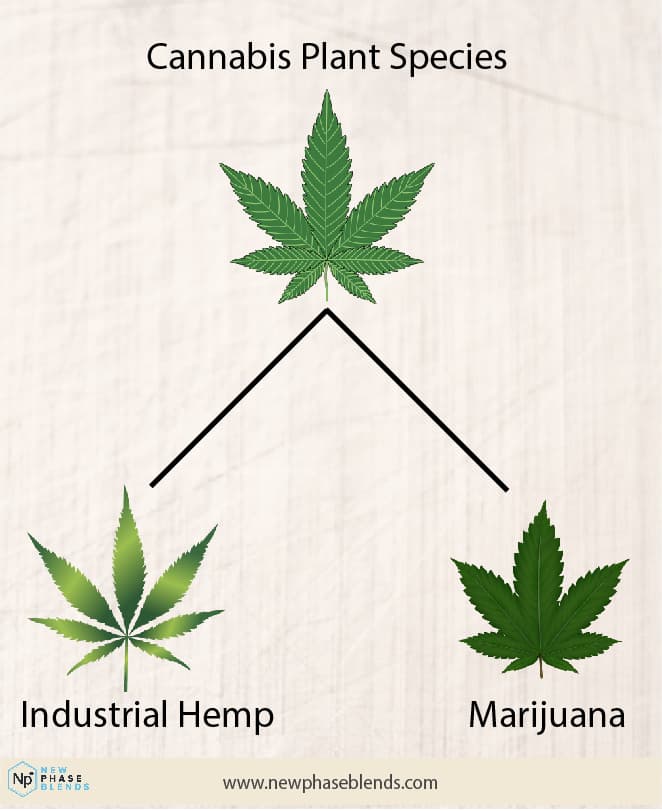 Before you purchase any CBD product, you'll have to check first with your state laws and the legality of CBD in your specific state. We also highly recommend that you check the state laws of any state you will be traveling to if you possess or wish to purchase CBD. Keep in mind that the FDA has not yet approved nonprescription CBD products.
How Much CBD Should I Take for Depression?
Taking CBD for depression doesn't come with many guidelines. Mental health conditions like depression and anxiety don't have a rule book regarding how much CBD one person needs compared to another person.
Related: Can You Take Too Much CBD?
Since many clinical trials are based on using higher doses, it can be hard to determine which amount of CBD will work and which amount won't work for regular users to feel the possible benefits. However, most evidence suggests starting with smaller doses and working towards higher doses until you feel the effects of the CBD start to work.
This way, you can personally gauge what amount of CBD is best for your specific needs.
The Best Forms of CBD For Depression
There is still not much research that compares CBD to other forms of depression treatment. One possible benefit of using CBD for depression is that it works faster than most antidepressant medications. But what are the best forms of CBD to take?
CBD is antidepressant-like since it creates a relatively sustained antidepressant-like effect after taking it. But are other forms of CBD better than others?
Many users claim that a full spectrum or broad-spectrum CBD product is better since they contain all the cannabinoids, flavonoids, and terpenes. This is called the "entourage effect." It means all of these compounds work together to give you a complete effect.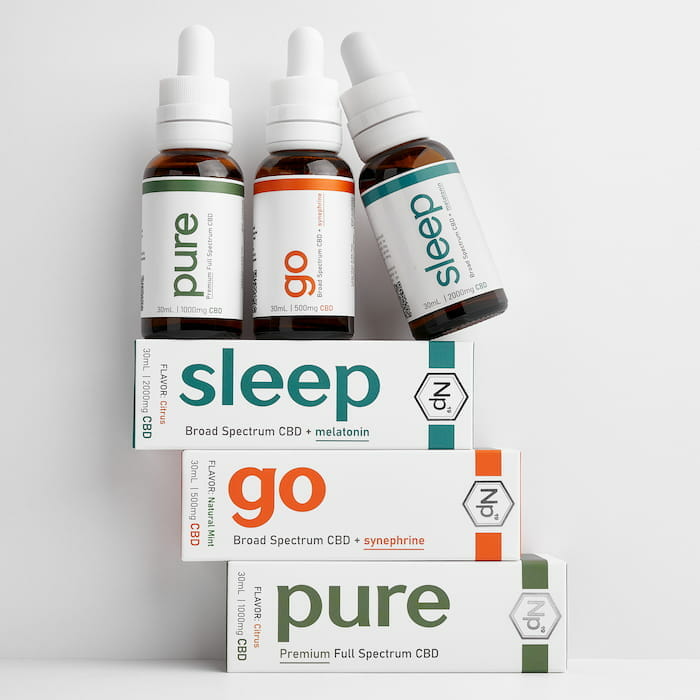 However, many shy away from full-spectrum and broad-spectrum CBD products because they contain THC. Even though the THC content is minor (0.3% or less) and does not produce any psychoactive effects, they want to avoid having any THC in their system.
These users will consider a CBD isolate product that contains only pure CBD and nothing else.
When choosing a CBD oil for depression or anxiety, look for the best CBD oil products and companies. Find CBD companies with the following qualities:
It should be easy to reach them.
The company should give you all the information you need.
They have great reviews.
Their CBD products are made with organic hemp and use all-natural ingredients.
Different Cannabis Species
A lot of people aren't familiar with the fact that cannabis contains both the marijuana plant AND the hemp plant as subspecies.
What differentiates the two? THC.
THC is another cannabidiol (a chemical compound found in cannabis Sativa that gives a person that feeling of being "high"). On the other hand, CBD does not contain any psychoactive effects like THC does. It is claimed to have more health benefits, such as treating anxiety and depression.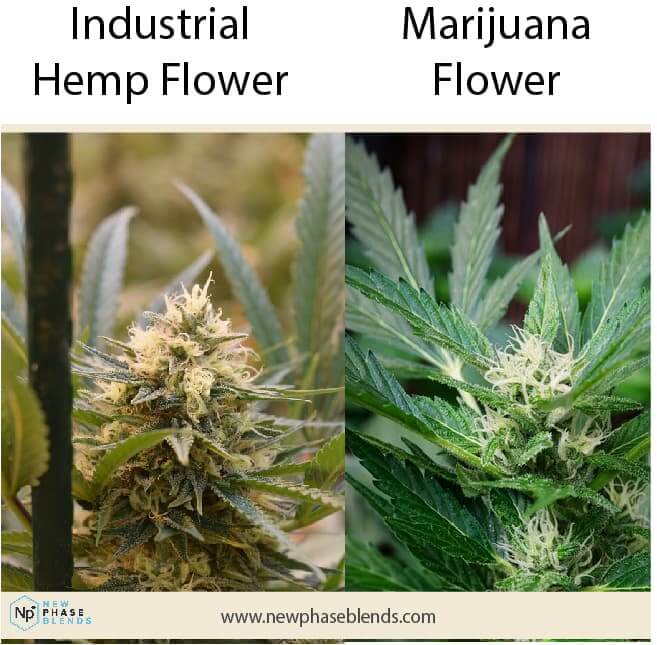 As you can see in the image above, you literally cannot tell the two apart by simply looking at them.
Marijuana plants will contain high amounts of THC, while industrial hemp cannot contain more than 0.3% THC by law.
Both THC and CBD are cannabidiol-rich cannabis extracts derived from the hemp or marijuana plant. However, CBD has become quite popular in recent years.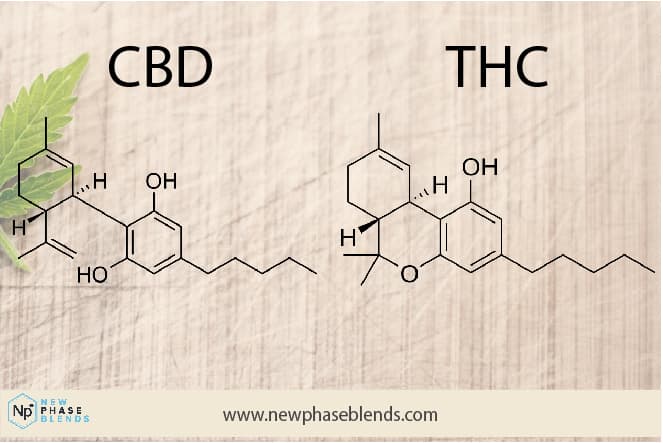 As more research is carried out, it will determine if CBD has potential health benefits.
The Bottom Line on CBD Products and Depression
Nonprescription CBD products are quickly becoming popular for a wide range of possible benefits for health, including anxiety and depression. Although there are not enough medically reviewed studies to fully back up any of these health claims, it still does not slow the popularity and purchasing of CBD products.

Many researchers and health care providers will agree that CBD products are generally safe. However, using CBD with other medications is cautioned. It is best to speak to consult your doctor before adding any new supplement to your daily routine, including CBD, especially for mental health concerns like depression or anxiety.