If you've ever added essential oils to a warm bath, then you've probably experienced the soothing relief from pain chronicled by all types of people. You now can enjoy the same comfort by adding CBD bath bombs to your bathwater. CBD-infused bath bombs provide a therapeutic potential as aromatherapy, with no worry about drowsiness or addiction. Just drop one of these bad boys into your tub, let it fizz away – and feel your pain slowly melt away with it! In this article, you can expect a comprehensive overview on what a CBD bath bomb is, and why you should try one out.
Why Should I Use a CBD Bath Bomb?
Whether you're a serious athlete or just looking to unwind after a long day at the office – anyone who suffers from chronic pains and/or stress will benefit from adding CBD oil to their regular bath routine.
It's a huge benefit when added to your self care routine.
Many people have turned towards CBD products because they work so well, and come without the harsh side effects, or addictive properties, of some other medications.
If you're still on the fence about trying CBD for your aches and pains, consider these benefits:
Sooth the body with natural anti-inflammatory properties.
Fight swelling and common skin irritations such as acne or psoriasis.
Reduce muscular aches and pains associated with arthritis.
Ease cramps, headaches, backaches, skin ailments, and other conditions related to stress.
How Can I Use CBD Salt Mixtures for a Bath?
There are two options: either make it yourself, or buy it. It is essential to follow the dosages indicated on the package if you make one yourself. It is possible to use too much salt, which will make your bath water very salty. Do it carefully because too much salt can actually damage the skin, which is not what we want.
If you choose to prepare a bath yourself, do it, as usual, using regular non-medicated salts. As soon as your tub is full, add some CBD oil, or CBD powder. If you are satisfied with the quality of these components, then, most likely, problems with skin irritation or inflammation will not occur.
If you have hypersensitivity, better choose ready-made CBD bath products. They are usually available in stores that you can buy CBD oil in.
Quantity of Epsom Salt to Use
Depending on the effect you want to achieve, you can choose from several options when it comes to natural salt. Regardless of your choice, use the minimal dose for soothing and relaxation (which is roughly 10 g per full tub).
Related: CBD Serving Size Explained
TIP: If you are close to bedtime, and looking for sedative effects, make your bath with 18-20 grams of natural salt.
You don't HAVE to use Epsom salt, although most bath bombs use it for its' healing effects. Here are some other popular salts that the best CBD bath bombs use:
natural sea salt
pink Himalayan salt
pink salt
regular table salts
Take some time to research these salts if you think you might want to experiment with them over the epsom salts.
Interesting Information: Did you know that many older civilizations would use salts in their ritual baths, or spiritual baths? They believed the beneficial minerals helped cleanse the body and soul of negative energies and would promote relaxation.
Proper Ratio of Additives to Water
If you mix all components (salt, baking soda, CBD) at once, you should know that one to two cups of salts is normally good enough for one full bath. If you prefer a weak effect, then use a smaller amount of additives.
In total, they should not exceed two cups per bath.
Also, do not forget that you need to drink at least two liters of clean drinking water after the bath because it contributes to the elimination of salts from your body. It is best to take one cup immediately after getting out of the tub and another four hours later.
The more water you have during baths, the more minerals are washed away with sweat or evaporated from your skin.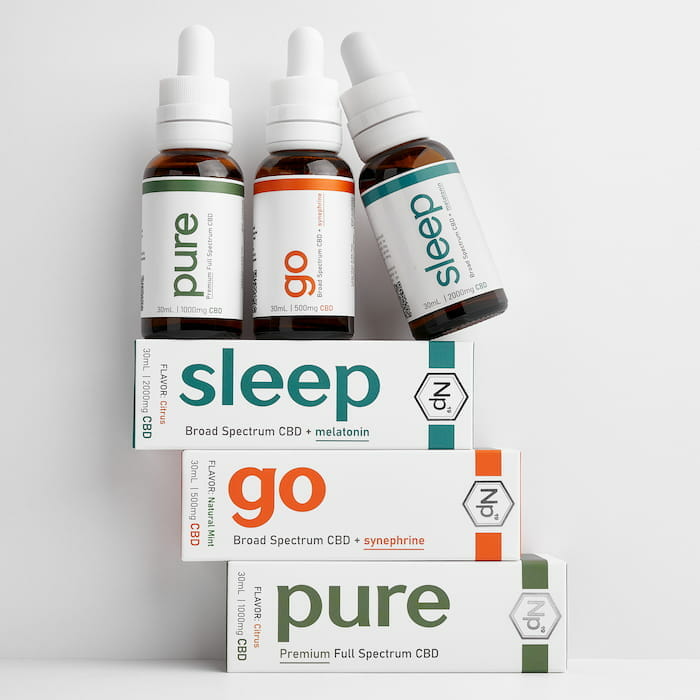 Some people also enjoy adding olive oil and goats milk to their bath. While oil and water do not mix, if the water is hot enough the oil will still manage to disperse, allowing it to aid in moisturizing your skin. The goats milk will offer the same effect.
Benefits of CBD Bath Bombs
There is a growing awareness of cannabis within the United States, and people are quickly turning to this all-natural substance for relief from pain, inflammation, anxiety, and stress. The following list includes ten benefits of using CBD bath bombs:
Naturally Reduces Anxiety
If you're looking for a natural way to relax without having to take medication that may come with unwanted side effects, then it's time you tried out some cannabis bath products.
You can quickly get your hands on some high-quality CBD bath bombs these days, which make use of hemp oil instead of synthetic stuff to give you a relaxing bath experience at home.
There are plenty of scientific studies about the anxiolytic properties contained within hemp oil, which highlight how effective it truly is in making people feel better overall.
Treats Skin Conditions Effectively
Using CBD-infused bath bombs can also help you get rid of skin conditions such as eczema and psoriasis. According to research studies, the calming quality of using these products will ensure that your stress levels stay low, which is the leading cause of skin issues.
People have been curing their skin issues with simple treatments such as a bath bomb soak every day or so, and they're noticing a reduction in symptoms within days of treatment.
Boosts Circulation Naturally
Not only does this benefit ensure that your aches and stiffness are treated naturally, it helps boost circulation throughout your body as well, which speeds up healing time considerably across the board.
You can use a CBD bath bomb soak to treat sprains and muscle aches, improve your blood flow, and even get rid of issues such as arthritis in a matter of weeks if you're consistent with your treatments.
Increases Flexibility In Muscles
Since CBD is known for its ability to reduce inflammation, it makes sense that CBD oil would be great for treating issues related to the muscles and joints. Whether you have back pain from sitting hunched over at a desk all day, or suffer from arthritis which causes stiffness in the mornings, CBD might be your answer.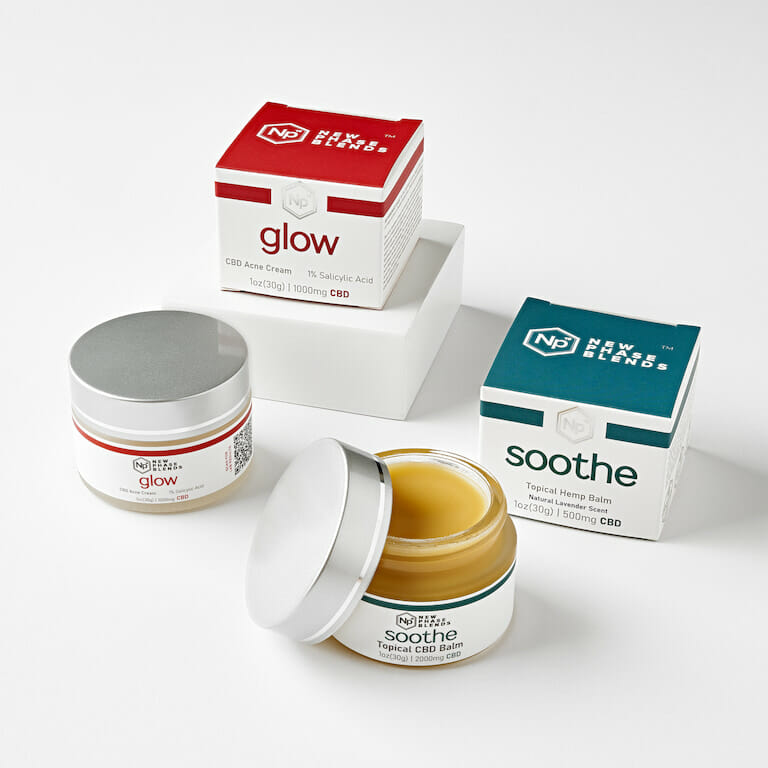 Using cannabis products topically can help ease these symptoms because they penetrate deep within the dermis to relax the muscles underneath.
It's incredible how well this works when used correctly!
Remember, while CBD does come from cannabis, it is completely non-intoxicating. There is no THC in hemp-derived CBD products. Broad spectrum CBD, for example, typically has 0.0% THC content.
Rich in Antioxidants
CBD-infused bath bombs are said to have excellent antioxidant properties. CBD oil has been shown in clinical research studies to reverse oxidative stress damage done by free radicals.
If you want a natural way to help look more youthful, or give yourself a fighting chance against diseases related to oxidative damage, such as cancer, then maybe it's time to give CBD a try.
While this article is about CBD bath bombs, there are plenty of other products that exist like gummies, oils, creams, and capsules.
Helpful Treatment For Acne Issues
Those who suffer from acne may find relief using cannabis bath bombs for several reasons. First of all, they offer a simple treatment for your skin which can be used regularly throughout the day when needed most.
The antioxidants found within these unique products help protect your skin from sun damage, which is one of several causes for acne breakouts.
For a direct acne treatment, check out our 'glow' product line. This product line utilizes a 2% salicylic acid base with CBD rich hemp extract for use as a CBD acne cream.
Beats Headaches Naturally
If you suffer from headaches often and want a natural way to deal with it without having to take a pill or use synthetic medication, then CBD-infused bath bombs are worth a shot.
Some people have had success using these products after a long day at work to reduce their stress levels and soothe any tension built up in the muscles surrounding the temples of your head.
The soothing ingredients in the bath itself offers a relaxing scent. When the entire body is soaked in warm water, it can relax even the most severe tension headaches. It might not seem like it, but there is a reason why people have referred to bathing as a 'spiritual bath.'
The reason is, it can completely help overcome many different symptoms of pain. If you have a severe headache, or even a migraine, try adding different essential oils to your bath to help attack the source from different angles.
Helps To Relieve Pain Naturally
One of the main reasons CBD acts as such a fantastic pain reliever, is how it interacts with your endocannabinoid system and the different receptors within this bodily system.
Since it doesn't contain any harsh chemicals or pesticides, hemp oil is one of the safest options to treat issues such as chronic pain. It can interact with pain receptors naturally without having to worry about any adverse side effects.
Related: Is CBD Dangerous?
Calming Activity – Helps Relieve Stress
CBD oil soap is so popular amongst cannabis enthusiasts and medical patients alike because it provides them with an easy way to get relief from stress and anxiety when needed most.
Taking a bath using CBD-infused products may be all you need during times of high-stress levels, because it gets rid of tensions quickly while also relaxing your muscles at the same time.
How Long Should I Stay in the Bath?
As a general rule of thumb, 40-50 minutes will be more than enough – you'll get a full charge for the whole day. However, it is up to you how to spend this time: some like to add oils (to improve the penetration of a CBD product into the skin) and bubbles (for fun), while others simply enjoy soaking in hot water alone.
The way I like to look at it, is the more serious your pain, the more ingredients you should consider adding to the bath. Just don't overdue it if you have sensitive skin.
Summary – CBD Bath Bombs Are a Simple Solution
If you like using bubble baths or traditional shower gels, CBD bath bombs should be on your list of things to try. Just be sure not to overdo it when adding CBD-infused products to your favorite bathtub accessories because doing so may cause them to become much less effective if overdone.

Start with a small amount and see how well they mix before deciding what the best ratio for you might be! Get ready to experience a bath bomb that's on a whole new level.