In recent years, CBD (Cannabidiol) has become a household name. CBD oil is gaining popularity as a natural remedy for everything from inflammatory and neuropathic pain to treating epilepsy, anxiety disorders, and Alzheimer's disease.
Although further research with clinical trials is needed to validate many CBD companies' claims, CBD oil seems to stay for many consumers. As always, check with your doctor if CBD oils or medical marijuana are suitable for you.
What is Cannabidiol (CBD)? How Does it Work?
Cannabidiol (CBD) is one of over 124 cannabis-derived compounds found in a cannabis plant. Known as cannabinoids, CBD, THC, and other minor cannabinoids are extracted and turned into cannabis-derived products like CBD oil, CBD gummies, CBD capsules, CBD vapes, and more.
Enjoy 15% off your order of 'pure' vegan CBD softgels by entering coupon code pure15 at checkout!
THC (Tetrahydrocannabinol) is the primary psychoactive cannabinoid derived from cannabis plants. This means THC gives a person the sensation of getting high—something commonly associated with the cannabis plant.
However, CBD does not contain any psychoactive properties. Instead, people worldwide believe it has incredible health benefits.
This aspect of the cannabis Sativa plant makes CBD an appealing option for those seeking answers for health concerns such as chronic pain relief or to treat epilepsy or Alzheimer's disease.
The appeal lies in getting the health benefits of CBD oil without experiencing the mind-altering effects associated with taking cannabis. This includes any other side effects more commonly associated with taking a prescription drug like drug withdrawal symptoms.
How CBD Oil is Made
CBD oil (also called hemp oil) is made by extracting CBD from the cannabis plant. There are a few methods of extraction. This includes the cleanest and most popular CO2 extraction method and another method that involves using solvents to remove the CBD from the plant material.
The CBD is then diluted using a carrier oil like MCT coconut oil or hemp seed oil.
New Phase Blends CBD oil products are made from organic hemp plant material free of harmful chemicals. At New Phase Blends, we never use any artificial ingredients to make our CBD oil products, and we use a CO2 extraction method for extracting the CBD from the hemp plant.
Our products are third-party lab-tested and come with a Certificate of Analysis.
When you buy your CBD oil from us, it's easy for you to obtain this COA (Certificate of Analysis). Simply scan the QR code located on the CBD product label or on the online product page. Even if you only buy one CBD product, make sure it comes with all the critical information you need to make an informed purchase.
Is CBD Oil Legal?
If your GP gives you the green light to take CBD oil safely, you must also check to see if you can legally buy CBD oil. According to the Food and Drug Administration, any hemp-derived CBD products must contain less than 0.3% THC to be legal on the federal level.
Keep in mind that these products are considered legal on the federal level, but some are still regarded as illegal under a select few state laws. The legal requirements and state medical marijuana laws differ from state to state. Check with your local, state, and federal laws before purchasing cannabis-derived CBD oil.
Also, check your local state laws or any state laws of states you are traveling to.
Many companies also mislabel their nonprescription CBD products. The Food and Drug Administration (FDA) does not approve any of these mislabeled or misrepresented products. In fact, the FDA doesn't recognize any CBD product as a dietary supplement yet.
Is CBD Safe for Pregnant Women?
We're going to mention a lot of the same verbiage when it comes to answering whether or not something is safe for such and such.
The answer to this, is, we just don't know. There aren't any long-term studies on using CBD while pregnant.
What the FDA says, though, is that women should refrain from using cannabis products, including CBD, while pregnant or breastfeeding. They say it could be dangerous for the baby.
Is CBD Cream Safe During Pregnancy?
Again, we aren't sure about using CBD cream while pregnant. Most companies take the stance of avoiding cannabis use while pregnant because of the potential negative effects it may have on the development of your child.
Is CBD Safe for Kids?
This is a touchy subject, because some people report that CBD does wonders for their kids, but the FDA hasn't approved CBD for use as a dietary supplement.
While we cannot legally tell you that CBD will help your kids, we can tell you that many reviews and reports from users praise the use of CBD for their kids. There have been no long-term studies on children using CBD, either.
According to Child Mind, "CBD may be safe itself, but it may interact with other medications a child is taking, that are also metabolized in the liver. If it's used for sleep, Dr. Mitrani worries that while it may potentially help with sleep, "your child may become tolerant to it and possibly experience worsening sleep problems if stopped."
So, exercise caution in this area.
Is CBD Safe for Dogs?
Yes! CBD is surprisingly safe for dogs. Many veterinarians have begun to sell CBD products as a more natural way to help with some of the symptoms that people's fur babies have.
Dogs will have a very hard time actually overdosing on CBD, according to veterinarians.org.
Some Benefits of Cannabidiol
#1. May Relieve Chronic Pain
Cannabis has been used for pain relief as early as 2900 BC. In recent years, scientific evidence has uncovered the pain-relieving effects of certain parts of the cannabis plant. This includes the cannabidiol CBD.
Inside the human body is a system called the endocannabinoid system. The function of this system is to relate several functions like hunger and appetite, sleep, reaction to pain, and other immune system functions.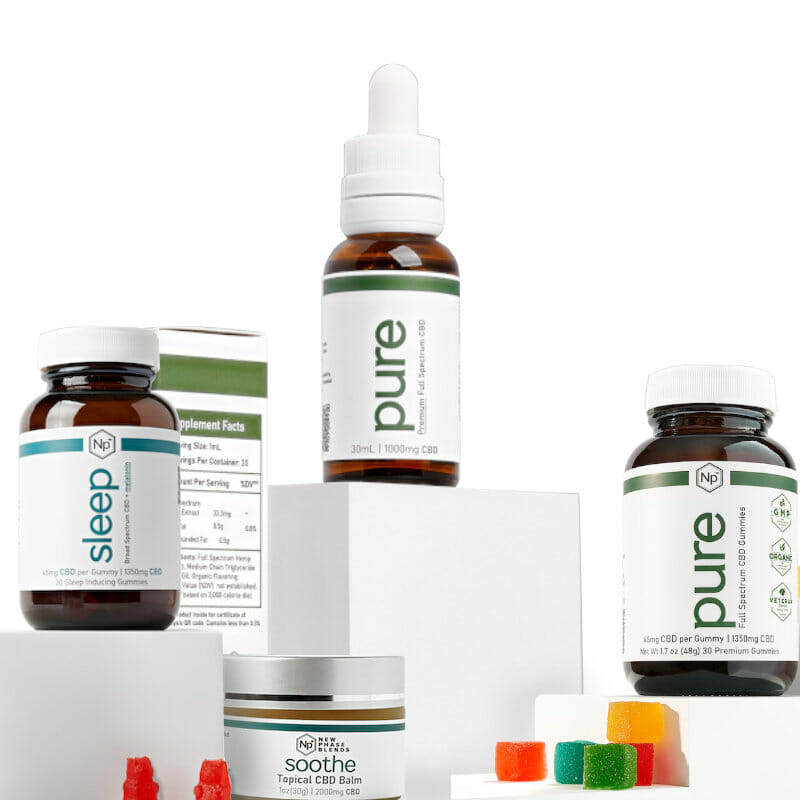 Purchase our CBD starter kit today! It comes with everything you need to start your CBD journey.
Our bodies produce endocannabinoids. Endocannabinoid literally means "cannabinoid," or coming from cannabis, and "endo" means within. Similar to cannabinoids, we also produce endocannabinoids within the body.
They bind to the cannabinoid receptors of the human central nervous system and help manage pain, an anxiety disorder, treat epilepsy, or another function. It's the body's way of responding to certain conditions as an immune system response.
Research has shown that CBD may help alleviate chronic pain. It does this when it binds with the endocannabinoid receptors.
When this happens, inflammation is reduced, and pain like joint pain is managed as the CBD interacts with neurotransmitters.
Products that have the legal amount of THC (0.3%) may also contain all of the other beneficial cannabinoids, flavonoids, and terpenes. This is known as "the entourage effect" and is mainly found in full-spectrum products.
Several human studies discovered that a combination of THC and CBD might effectively treat pain associated with MS (Multiple sclerosis) and arthritis. There is an oral spray product called Sativex (nabiximols). This spray contains a 1:1 combination of CBD and THC and has been approved for pain management for MS symptoms in several countries.
According to preclinical evidence from rat model studies, research suggests that CBD may benefit rare forms of pain and inflammation associated with arthritis. Still, there are not enough human studies to date to show CBD's effectiveness with chronic pain management.
#2. May Reduce Symptoms Associated to Some Mental Health Disorders
Mental health conditions like specific anxiety disorders may impact overall health. Antipsychotic drugs may also create serious side effects, including agitation, drowsiness, insomnia, headaches, and more.
And certain prescription medications like benzodiazepines may create dependency issues and may lead to substance abuse. At the same time, CBD oil has been showing promise as a more natural means to treat anxiety-related disorders and other mental health disorders.
CBD oil has been a safe way to treat anxiety and insomnia in PTSD (post-traumatic stress disorder) children. In a 2019 study, researchers discovered that CBD effectively reduces PTSD-related symptoms in adults like nightmares.
Several other studies have shown CBD to be an effective way of handling anxiety disorders like social anxiety. Some people claim that CBD helps them with their depression. However, human studies have limited information regarding this application.
#3. May Contain Neuroprotective Properties
Some researchers believe that CBD works with the endocannabinoid system may provide people with a neurological disorder with some added benefits. CBD oil research and its ability to treat neurological disorders like epilepsy are among the most studied areas for CBD.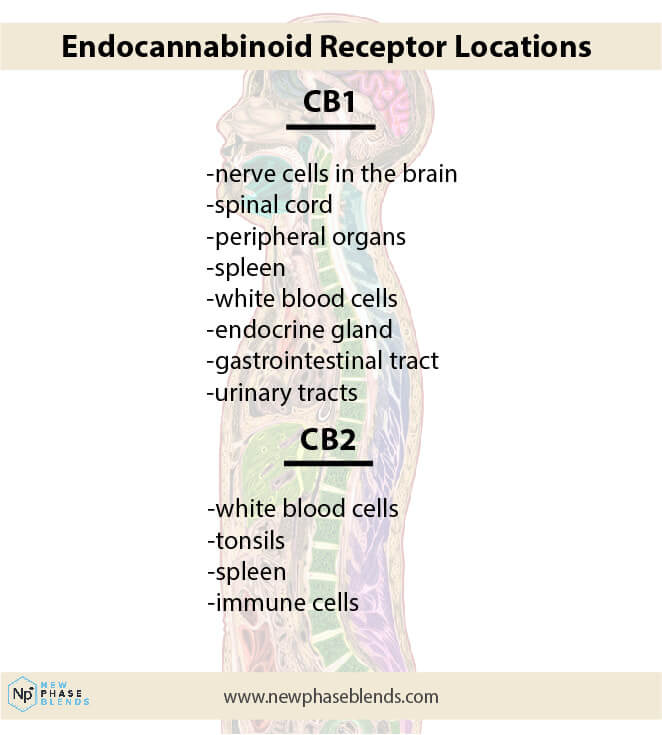 Although studies are relatively new, CBD is progressing in treating neurological disorders like MS and epilepsy. Products like Sativex have shown to be an effective and safe treatment for reducing muscle spasms in people with MS.
Several studies have shown that taking CBD may improve a person's quality of life and sleep quality with Parkinson's disease. However, researchers have not yet found enough evidence to support the use of CBD oil as a means to treat Parkinson's disease.
Enjoy 15% off your order of 'sleep' CBD drops by entering coupon code sleep15 at checkout!
In 2018, the DFA approved Epidiolex, a prescription cannabidiol product, to treat seizures in people with severe forms of epilepsy, Dravet syndrome, and Lennox-Gastaut syndrome.
Along with treating Dravet syndrome and Lennox-Gastaut syndrome, in 2020, Epidiolex was also given FDA approval to treat seizures caused by TBC (tuberous sclerosis complex). TBC is a rare genetic disease that causes the growth of benign tumors in the brain and throughout the body.
#4. May Be Beneficial For Heart Health
Some research has shown CBD is beneficial for heart and circulatory health by lowering blood pressure. Talk to your GP first before taking a CBD oil product. Since CBD can lower blood pressure if taken in conjunction with other prescription medications, it could create serious health problems.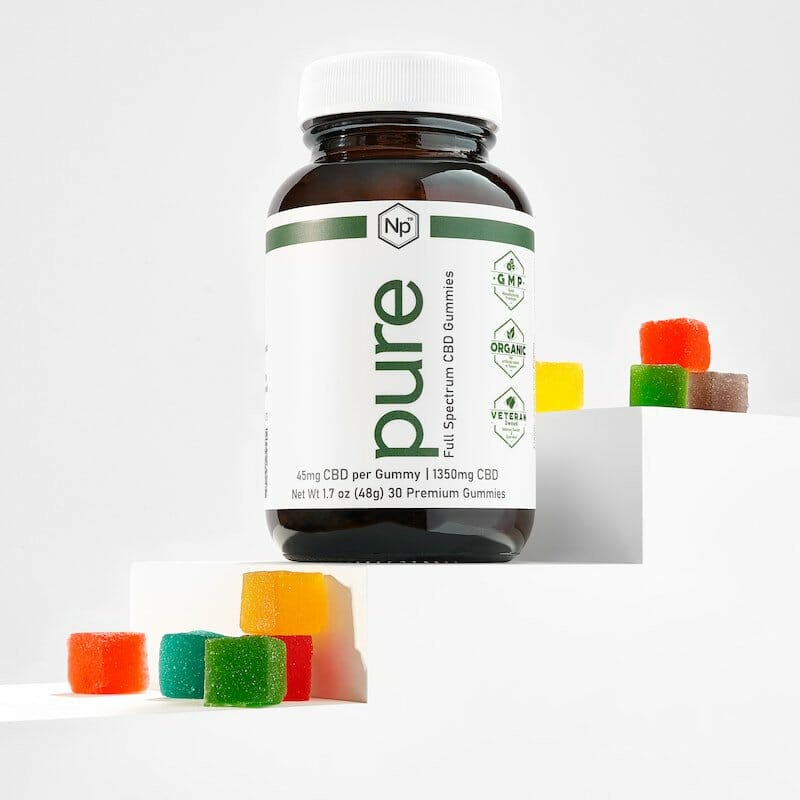 Enjoy 15% off your order of 'sleep' CBD gummies by entering coupon code gummies15 at checkout!
A person with high blood pressure has a greater risk of developing severe health conditions like heart attack and stroke. Studies show that they could lower their blood pressure when these patients took CBD.
Although more studies on humans are needed to examine the effects of CBD and heart health thoroughly, CBD oil seems to be giving relief to those with high blood pressure.
#5. Other Potential Benefits Of CBD Oil
As we've just seen, CBD has been studied as a treatment for several health issues. And although CBD needs to have more research to back up these findings, many researchers believe that CBD may provide the following health benefits:
Why Shouldn't You Take CBD Oil?
Although there are many claims that CBD is relatively harmless and safe, people may experience adverse reactions if they take CBD. Some of the more typical side effects reported are:
Diarrhea
Weight gain or loss
Appetite changes
Fatigue or restlessness
Other possible side effects of CBD products in childhood epilepsy studies may be drowsiness, sedation, abnormal liver function, and pneumonia. However, they may be associated with CBD interacting with prescription medications like clobazam.
It is well known that CBD interacts with many prescription medications. This includes antidepressants, seizure medications, pain medications, and diabetes medications. Check with your doctor before taking CBD in conjunction with any conventional treatment.
One thing worth mentioning is that the CBD market is booming with products. You can find CBD pretty much anywhere these days. A simple search will give you thousands of sites to shop from. However, many of these companies sell low-quality CBD products.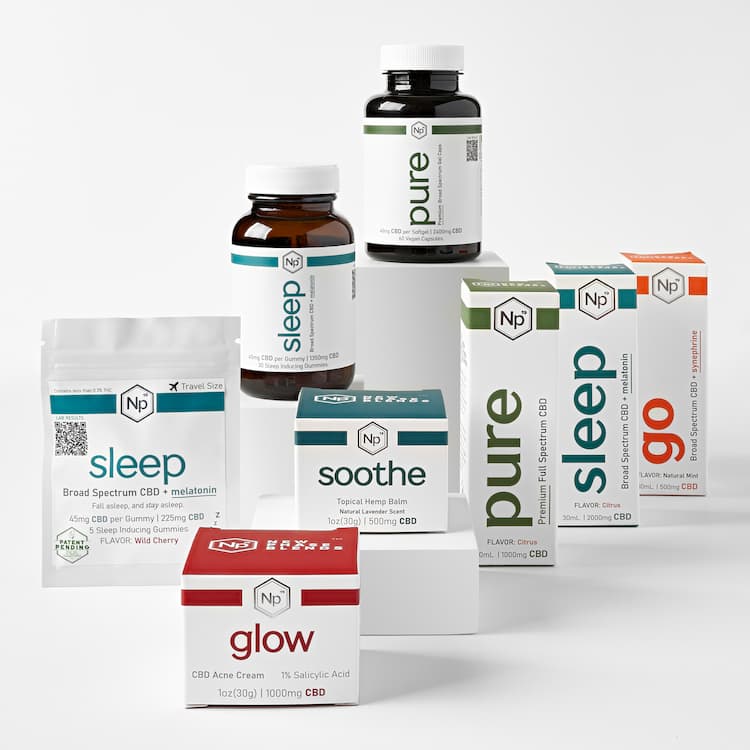 Companies are even making claims that they cannot back, and many are mislabelling their products. This creates confusion for the CBD buying market. The only CBD product that you should be shopping for is a product that has third-party lab-tested results and can provide all of the information of your product with a COA (Certificate of Analysis).
Even though research indicates that CBD may have potential health benefits, dosing is still a challenge. It may be hard to determine the proper dose for the individual. What works for one may not work for another. Certain products like capsules and gummies have a set amount of CBD, but it can be hard to control the dosage with tinctures.
How Much CBD is Safe?
When it comes to dosing, a good rule of thumb is to start off low and slowly increase the dose until you feel the effects of the CBD. If you go beyond the proper dose, you may experience some of the side effects, and it is recommended that you go back to the dose before that one until you find the perfect quantity that works for you.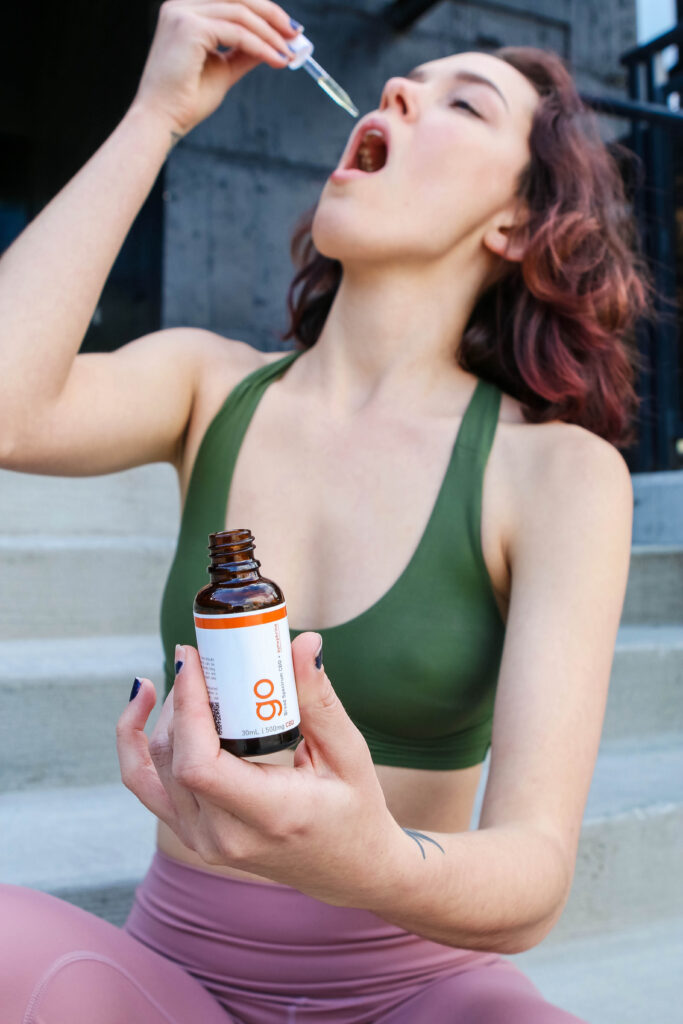 Save 15% off your order of go CBD for energy by entering coupon code go15 at checkout.
Another thing to consider is that many CBD products contain a blend of different ingredients and not just CBD. CBD dietary supplements that contain herbal ingredients may interact with other medications. These products may be unsafe and create harmful adverse effects.
New Phase Blends CBD oil products are made from 100% organic hemp plant material with no harmful chemicals or artificial ingredients. Our products are free from heavy metals, and we use a clean CO2 extraction method for every CBD oil product we sell.
Is CBD Oil Safe?
CBD has long been studied for its potential benefits for health. Many conditions like anxiety, neurological disorders, a better night's sleep, and better heart health are attributed to CBD oil. Plus, it's widely researched potential to help with reducing chronic pain.
Since many of these studies are done on CBD and THC combined, it might be hard to attribute the health-related benefits to CBD alone.
More research on each of the individual cannabinoids is needed, too. It will help determine which cannabinoid is doing the work or if all of them are useful.
Consult a healthcare professional first if you're thinking about trying CBD oil products like CBD gummies, VBD tinctures, CBD capsules, CBD topicals, vapes, and more. They'll be able to determine if CBD oil is the best thing you can take. They will even help you with your questions about certain CBD products and brands.
One Last Word On CBD Oil Safety
Many companies enter the CBD market already making bold claims that their products are the "cure" for this ailment or the "treatment" for this health condition. And with so many CBD companies selling inferior or mislabeled products, it could become a severe health risk for those taking those CBD products.

There is currently no objective scientific evidence to back those claims. Many of the beneficial aspects of CBD are affected by so many factors. These factors include the health of the individual taking the CBD, the dosage being taken, and the level of THC present in the product. Another factor to consider is whether the CBD oil product they are taking is right for them and their specific condition.
Most people see CBD as a safe and natural product to take, and it mostly is. However, consulting a healthcare professional is always recommended before adding any new supplement including CBD.