Delta 8 THC has taken the wellness market by storm, especially in the form of gummies, a popular, tasty, and discreet way to enjoy the cannabinoid. One question that often arises is: "How long does it take Delta 8 gummies to work?" This article will provide a comprehensive understanding of the timeline for Delta 8 gummies and what influences their onset of effects.
Understanding Delta 8 Gummies
Delta 8 THC, a minor cannabinoid found in the hemp plant, is structurally similar to Delta 9 THC, the psychoactive compound found in marijuana. Delta 8, however, has a lower psychoactive potency, making it a choice for those seeking a smoother, more relaxed experience.
Gummies infused with Delta 8 THC provide a convenient, controlled dose of this cannabinoid. They're easy to consume, don't require any equipment, and offer longer-lasting effects compared to other consumption methods.
So, How Long Does It Take Delta 8 Gummies to Work?
The short answer is that Delta 8 gummies typically start to produce effects within 30 minutes to 2 hours after consumption. When you consume Delta 8 gummies, your body needs to digest them in order to feel the effects. This simply takes time because of how our digestive system works.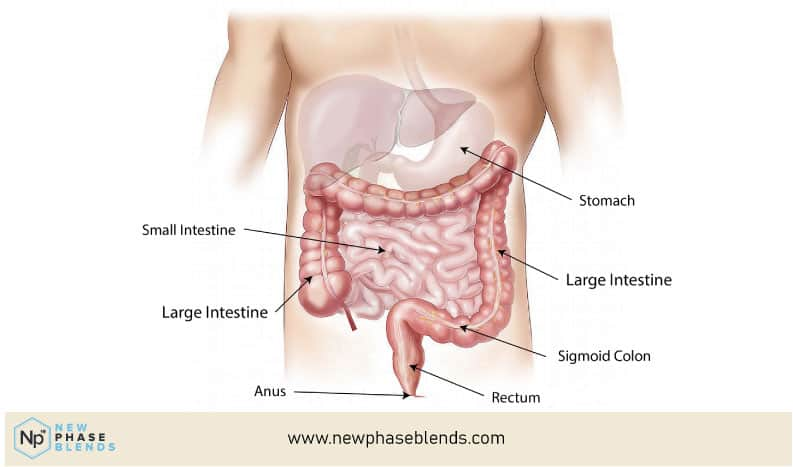 However, the length of time gummies take to work can vary based on several factors, which we'll get into next.
Factors Influencing the Kick-in Time of Delta 8 Gummies
There are different factors that can affect how long delta 8 gummies take to kick in. Essentially, it's all about your body composition and metabolism. Let's go over some of the major things that affect the kick-in time for edibles.
Your Body's Metabolism
One of the main factors that determine how quickly you'll feel the effects of Delta 8 gummies is your metabolism. People with faster metabolisms may feel the effects sooner than those with slower metabolisms.
Body Weight Affects Delta 8 THC Effects
Body weight and tolerance to cannabinoids also play a role in how quickly the effects are felt. Individuals with higher body mass may need a higher dose to feel the effects. People with a higher body weight typically have a higher body fat content.
Total body fat content can influence the kick-in time and overall effects of THC. THC is lipid-soluble, meaning it's stored in fat cells.
This can slow down its metabolization and prolong its effects. Therefore, individuals with higher body fat percentages may experience a delayed onset of effects and a longer duration of THC in their system compared to those with lower body fat percentages.
Tolerance to THC
Regular users of THC may have developed a tolerance, requiring a higher dose for the same effects. Similar to how you can build a tolerance to CBD, you can also build a tolerance to Delta 8 THC, or Delta 9 THC.
Food Intake
Consuming Delta 8 gummies on an empty stomach can result in faster onset of effects, but it can also lead to a more intense experience. It's generally recommended to have some food in your system before consuming Delta 8 gummies.
Enhancing the Delta 8 Edibles Experience
While you can't change your metabolism or body weight rapidly, there are a few things you can do to potentially enhance your experience with Delta 8 gummies:
Start low and go slow: Especially for beginners, it's important to start with a low dose and slowly increase it until you reach a comfortable level.
Maintain a healthy lifestyle: Regular exercise, a balanced diet, and adequate hydration can help your body metabolize Delta 8 more efficiently.
Be patient: Delta 8 gummies aren't about instant gratification. Enjoy the journey and allow your body the time it needs to process the Delta 8.
Experiences May Vary
Remember that everyone's body reacts differently to Delta 8 THC. The question, "How long does it take Delta 8 gummies to work?" will have slightly different answers for different people. It's all about finding what works best for you.
As always, it's important to source your Delta 8 gummies from a reputable supplier that provides third-party lab testing results, ensuring you're getting a safe, high-quality product.
Deeper Dive: Delta 8 Gummies Vs. Other Consumption Methods
In your quest to understand "how long does it take Delta 8 gummies to work," it may be helpful to compare this method of consumption to others. For instance, Delta 8 THC is also available in vape cartridges and tinctures.
Vaping Delta 8 THC offers a more immediate onset of effects – typically within minutes. This is because the cannabinoid is absorbed directly into the bloodstream via the lungs, bypassing the digestive system. However, these effects are often more short-lived compared to edibles like gummies.
Tinctures, which are usually placed under the tongue, also have a quicker onset time compared to gummies, typically between 15 to 45 minutes. This method, known as sublingual administration, allows the Delta 8 THC to be absorbed directly into the bloodstream through the mucous membranes in the mouth.
While both vaping and tinctures provide quicker effects, Delta 8 gummies have a distinct advantage: the effects tend to be more prolonged due to the slow release of Delta 8 THC during digestion. This makes gummies a preferred choice for those seeking sustained relief or relaxation.
The Peak of the Edible Gummies Experience
After discussing the question of "how long does it take Delta 8 gummies to work," it's equally crucial to understand when the effects peak. On average, the effects of Delta 8 gummies reach their peak around 2 to 3 hours after consumption. This peak can last anywhere from 1 to 3 hours, followed by a gradual comedown.
Remember, this varies depending on individual factors and the specific dose taken. Always pay attention to your body and adjust your dosage as necessary, ideally under the guidance of a healthcare professional.
Laws Surrounding Delta 8 THC
Delta 8 THC is legal under federal law in the United States, thanks to the 2018 Farm Bill which legalized hemp-derived products. However, some states have specific restrictions, so it's essential to check your local laws.
Common Questions About Delta 8 Gummies Kick-in Time
Why do Delta 8 gummies sometimes not work?
The effectiveness of Delta 8 gummies can be influenced by various factors. A user's metabolism, body weight, tolerance, and whether they've eaten can affect how the body processes Delta 8. Additionally, the quality and dosage of the gummies also play a role, with lower quality products or insufficient dosages potentially leading to less noticeable effects.
Why do Delta-8 edibles take so long to kick in?
Delta-8 edibles, like gummies, take longer to kick in because they have to pass through the digestive system. When you consume a Delta-8 edible, it's metabolized by the liver before it enters the bloodstream.
This process can take anywhere from 30 minutes to 2 hours or more, depending on individual factors like metabolism speed, body weight, and food intake.
How long do Delta 8 gummies last?
After kicking in, you can expect Delta 8 gummies to last for around 1 to 3 hours, depending on the user's body chemistry and tolerance to THC. Users report that Delta 8 doesn't last quite as long as Delta 9 THC.
Why do I feel weird after taking Delta 8 gummies?
Delta 8 gummies contain Delta 8 THC, a psychoactive compound. Consuming these can lead to various effects such as euphoria, relaxation, or altered sensory perception, which might make you feel "weird".
Other factors such as dosage, individual tolerance, and the presence of other compounds in the gummies can also influence how you feel. If you're feeling uncomfortable, it's recommended to consult a healthcare professional.
It's crucial to start with a small dose, especially if you're new to Delta 8 THC. Always monitor your body's reactions, and don't operate heavy machinery or drive while under the influence of Delta 8 THC.
How long does Delta-8 stay in your system?
Delta-8 THC can potentially stay in your system for several days to a few weeks, similar to Delta-9 THC. The exact duration Delta 8 stays in your body depends on various factors, including the amount consumed, frequency of use, individual metabolism, body fat percentage, and hydration levels.
However, if you're referring to drug testing, it's important to know that Delta-8 THC might result in a positive test for THC, even though they are different compounds.
Summary – Length of Time It Takes Delta 8 THC Gummies to Kick In
The world of Delta 8 THC is exciting and full of potential benefits. While the question "how long does it take Delta 8 gummies to work" may have a simple answer, the journey to understanding and experiencing these products is much more nuanced.
As always, consume responsibly, listen to your body, and don't hesitate to seek professional guidance if you have any concerns or questions. With proper understanding and mindful usage, Delta 8 gummies can be a great addition to your wellness routine.