Arthritis is a challenging diagnosis at any age, but it can be especially difficult for seniors. Not only does the stiffness and pain make it hard to get around, but the worry of a flare-up can constantly be looming. As a result, using CBD for arthritis in seniors seems to be an effective approach to managing this discomfort.
CBD, or cannabidiol, is a natural anti-inflammatory that can help to reduce pain and stiffness. Additionally, CBD effectively reduces anxiety, which can help manage the stress of living with arthritis that many seniors have. For seniors, CBD may offer a welcome relief from the challenges of this disease.
As we age, our bodies go through many changes—one of the most common changes in the development of arthritis. Arthritis is a painful condition that can make it challenging to move around and do the things we love. While there are options for pain relief management, it never hurts to explore new ways to treat arthritis that are emerging as science evolves.
CBD and Arthritis Pain in Seniors
CBD is medical cannabis that is used to treat various health conditions. CBD is short for cannabidiol, and is one of the many compounds found in medical marijuana products and hemp-derived items alike. CBD, unlike THC, has no intoxicating effects, though. As a result, it will not make you high.
Related read: CBD for Seniors
However, CBD is effective in treating various medical conditions. One of these medical conditions is the pain of arthritis in seniors. A medical review conducted in 2016 showed that CBD products effectively reduced arthritis pain and inflammation.
Another medical review conducted in 2017 showed that CBD effectively treated other medical conditions such as anxiety, depression, and chronic pain. While more research needs to be done on the effects of CBD products on arthritis pain, the current evidence suggests that it is an effective treatment option.
Other Types of Arthritis
Osteoarthritis is the most prevalent form of arthritis. When knee cartilage begins to break down, this is known as osteoarthritis. Because this cartilage protects your bones from friction, it may cause discomfort and joint pain, and even joint damage. Inflammation can result as a consequence of this condition. In addition, because cartilage decays at a slower rate than other parts of the body, osteoarthritis is a degenerative disease.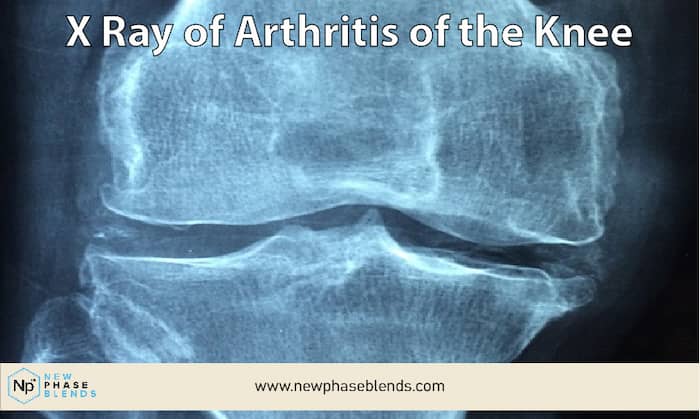 Another type of arthritis that develops in seniors is Rheumatoid arthritis. This condition is when the immune system attacks the lining of the joints and can cause inflammation, swelling, and pain. Rheumatoid arthritis can also lead to joint damage and deformity.
Different Forms of CBD Products
CBD stands for cannabidiol, a natural ingredient found in hemp plants. It's one of the numerous chemicals (called cannabinoids) that people are currently researching. CBD has been praised for its promise as a healing remedy for various diseases, including arthritis.
CBD, unlike cannabis, has no psychoactive effects so you won't experience a "high." As a result, researchers investigated how CBD might be utilized therapeutically.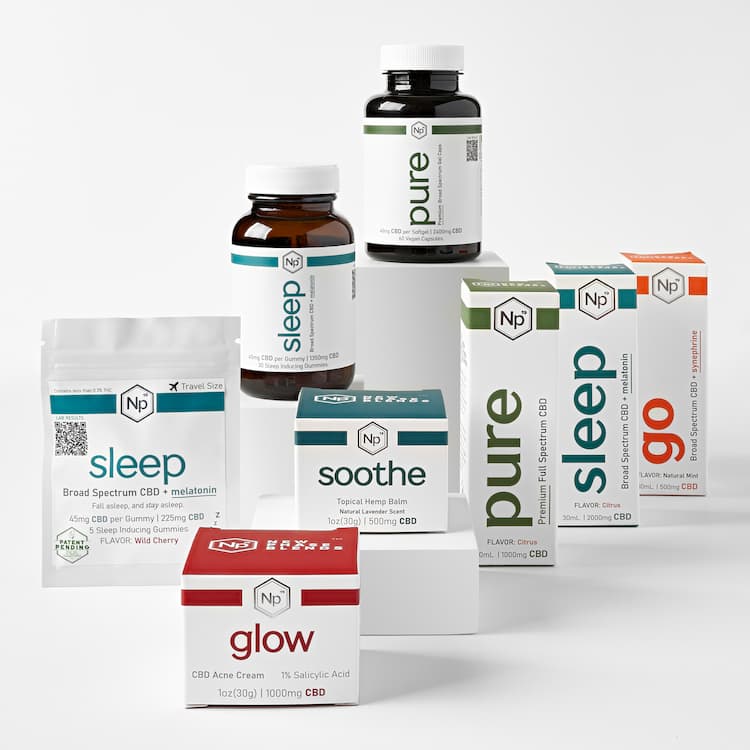 CBD distributors distribute a wide range of CBD products, including:
Oils and Tinctures – CBD extract is suspended in a carrier oil consumed orally through this method.
There are three types of CBD oil spectrums include: isolate, full-spectrum CBD, and broad-spectrum CBD.
Edibles – CBD edibles in the form of gummies, chocolates, beverages, and other items are available.
Topicals – CBD cream, salves, and balms may be applied to the skin directly for joint pain.
Transdermal Patches – Patches work similarly to topicals, except they stick to your skin and penetrate it more effectively.
Vaporizers – Some people, on the other hand, prefer to use CBD inhalants for quicker results.
Is CBD Effective for Arthritis in Seniors?
Because CBD's legal position is so complicated on the federal level, it's still tough to obtain research funding. Nevertheless, early studies, anecdotal evidence, and high-scoring consumer testimonies point to CBD's curative properties.
For now, the fact is that CBD might assist with arthritis. Unfortunately, there isn't enough evidence yet to determine whether CBD works in humans to alleviate arthritis or not. However, several studies are showing CBD's efficacy.
CBD reduced pain in rats with arthritis in one study. Another study has confirmed that CBD reduces inflammation by suppressing the body's natural immune response. You'll also discover a lot of consumer feedback and success stories online that support these findings.
A CBD transdermal gel was utilized in the research on CBD's impact on arthritis. This delivery method is one of the finest choices for CBD for arthritis for a few reasons.
The Benefits of CBD for Arthritis in Seniors
Medical cannabis is becoming increasingly popular to manage various health conditions. CBD, or cannabidiol, is one of the active ingredients in medical cannabis. Recent studies have shown that 42 percent of baby Boomers are already using full-spectrum CBD to help with joint and knee pain.
In animal research, CBD has been shown to have antioxidant, pain and inflammation relieving properties. Therefore, by taking CBD, you may be able to reduce the signs and symptoms of arthritis. However, it should be emphasized that CBD does not cure arthritis.
It's crucial to talk with your doctor first if you're thinking of using medical cannabis to manage your arthritis symptoms because medical cannabis has not yet been clinically evaluated for the treatment of arthritis discomfort.
Pain Suppression
According to a medically reviewed study, 62.2 percent of marijuana users took the cannabis plant for pain relief. CBD, short for cannabidiol, is derived from the cannabis plant. It is one of many compounds found in the plant, and it does not have the psychoactive effects that THC does.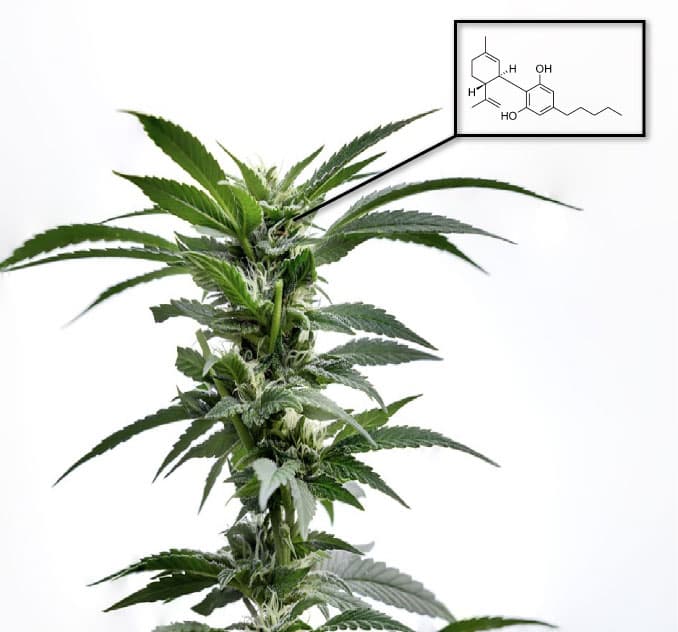 CBD cream can help to alleviate pain by interacting with receptors in the brain and body. It can also help to reduce inflammation and improve sleep. In addition, CBD may help to lower blood pressure. When choosing how much of a CBD product to use for arthritis, start with a small dose and gradually increase as needed.
Using something like CBD gummies for pain relief is a very popular way to help with this sort of discomfort.
Nerve Protectant
Nerve pain is a severe ailment that might make it difficult or impossible to carry out everyday activities. CBD can also protect your nerves, which is interesting since it has been shown to reduce joint nerve pain. In addition, it aids in the relief of joint neuropathy. As a result, it's useful for diseases such as arthritis, cancer, and multiple sclerosis.
CBD is found in cannabis plants, and the organic hemp plant is incredibly high in CBD content. Hemp-derived CBD products are a powerful and safe treatment for nerve pain, and they may be used alone or in combination with other pain and inflammation treatment.
Joint Support
CBD is effective in reducing inflammation, which can help relieve the pain of arthritis. A medically reviewed CBD product that contains pure CBD and is free of impurities can be an effective way to reduce inflammation.
CBD products containing coconut oil can help further reduce inflammation and improve joint function. If you are considering taking CBD for joint support, be sure to consult with your physician first.
The Best CBD for Seniors with Arthritis
Depending on why you're using CBD, different form factors exist. If you're buying a high potency CBD oil, you should notice results no matter which forms you take. Transdermal CBD patches, on the other hand, appear to be the best option for arthritis in older people. With all the medically reviewed information the arthritis society now approves of using approved nonprescription CBD products to relieve arthritis pain.
CBD Topicals
CBD topicals, unlike transdermal patches, do not enter the circulation. Instead, they function by stimulating the endocannabinoid system (ECS) in your skin. The ECS in our skin is responsible for sweating, hair growth, and immunity response.
Enjoy 15% off your order of 'soothe' CBD balm by entering coupon code soothe15 at checkout!
Transdermal CBD Patches
Our skin's primary purpose is to serve as a protective barrier. It prevents anything from coming into the body. That includes the CBD that is meant to help. Transdermal gel employs chemical boosters that allow active substances to enter the circulation to get through it.
These chemicals are non-toxic and safe to use as directed, even though they enable nicotine patches, hormonal therapies, and contraceptives to enter the skin.
Transdermal CBD patches may also provide several more advantages over simply allowing them to permeate the skin.
CBD Creams Are a Better Alternative to Transdermal Patches for the Following Reasons:
Before investing in a more expensive product, test the waters. A CBD topical does not function in the same way as transdermal patches. Although you may feel better effects than a patch, you will notice more minor changes.
CBD creams are an inexpensive, safe approach to experimenting with how much CBD to use and observing how your body responds.
CBD products may be used in a variety of different ways. CBD topicals come in a variety of packaging and sizes, so you can carry them with you wherever you go. You may use it whenever and wherever you need it, and you're done in less than a minute.
Once a CBD transdermal patch is applied, it stays in place for an extended period. So you'll have to use it as directed for up to 72 hours to get the most out of all of the CBD inside.
Improve your skin's health. Many CBD topicals include additional botanicals, essential oils, olive oil, and natural chemicals beneficial to your skin. Transdermal patches target specific areas of the body rather than our epidermis (outer layer of skin).
CBD creams and CBD lotion are designed to improve the condition of your skin while also making it look and feel fabulous.
CBD Oils, Tinctures, and Extracts
The most frequent variety of CBD is typically CBD oils, tinctures, and extracts. There are a few distinctions between the three on a technical level. But don't worry too much about that.
The terms "CBD oil," "tincture," and "extract" are all synonyms and are used interchangeably without regard to their technical meaning.
CBD Oils Are Better for Certain Symptoms
CBD Oil may be consumed in various ways, such as being taken sublingually or orally. Swirling CBD oil between your gums and palate before swallowing is a sublingual technique and is the most effective approach to getting all of the plant's bioactivity into your system.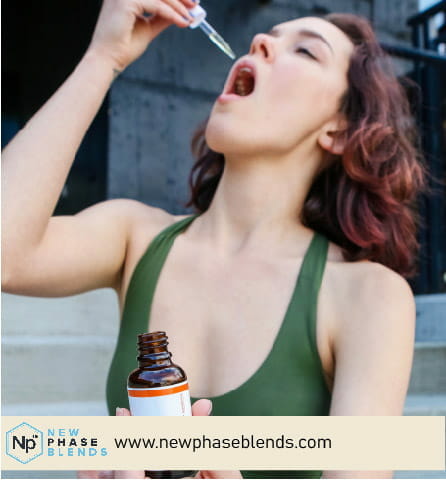 You may also eat CBD oil or add it to food and beverages if you don't like the hemp taste. However, because CBD is digested, its efficacy will decline.
There are seemingly limitless possibilities. Because this is the most popular style, you'll have hundreds of excellent choices. CBD oils come in a variety of strengths and flavors and a wide range of botanicals, or simply as raw hemp extract with no additives. You can discover a CBD oil formulated specifically for the condition you want help with if you do some research.
Is CBD Beneficial to the Elderly in Other Ways?
CBD has a lot of other advantages that make it an excellent addition to any wellness regimen. The elderly especially stand to gain from CBD's potential health benefits. Take a look at just a few of them below. Full-spectrum CBD tincture and full-spectrum CBD extract are good choices for seniors and are the best CBD products for inflammatory arthritis and joint pain.
Broad-spectrum CBD or CBD isolate can be used if the full spectrum is too strong.
Reduce Inflammation
Cannabidiol (CBD) has been shown to have an anti-inflammatory effect. One of CBD's most researched applications is its ability to combat inflammation. CBD's anti-inflammatory qualities may assist elders in a variety of ways.
CBD topicals will likely help with pain caused by arthritis by lowering inflammation indirectly. So, too, CBD is said to help treat inflammatory bowel diseases such as IBS.
Get Better Sleep
According to research, CBD helps people with insomnia sleep better. Patients reported longer, uninterrupted sleep than the placebo group.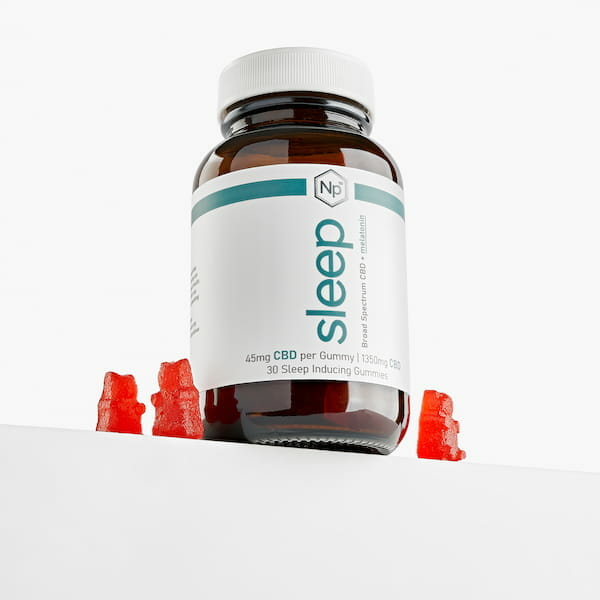 Enjoy 15% off your order of 'sleep' CBD gummies by entering coupon code gummies15 at checkout!
These effects varied but persisted for months after the study ended. More restful sleep means more energy, enhanced brain function, and a greater sense of well-being for seniors.
Relieve Anxiety
A study conducted in 2019 evaluated the effectiveness of CBD in treating anxiety. As a result, patients' anxiety levels fell by an astounding 80% during the first month of treatment, according to the same study.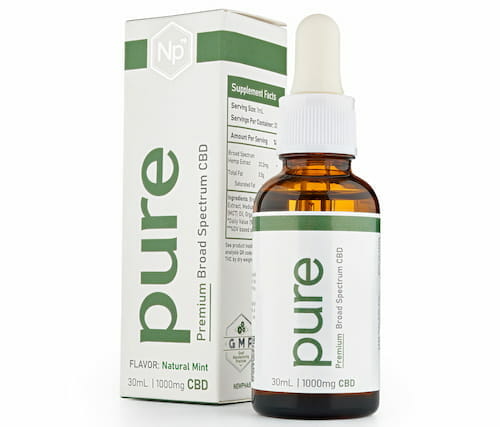 Enjoy 15% off your order of 'pure' CBD drops by entering coupon code pure15 at checkout!
These reduced anxiety levels were persistent throughout the trial duration. In addition, a 2015 research discovered that CBD reduced anxiety symptoms in a wide range of illnesses. However, exactly how CBD for anxiety works is still unknown.
Is CBD Legal?
The legality of CBD was recently in dispute. Some states have legalized medical and recreational marijuana, but cannabis is still classified as a Schedule I narcotic under federal law. Because CBD is produced from the cannabis plant, it was assumed to be illegal.
The 2018 Farm Bill that was medically reviewed was passed, and it finally became effective when the legislation under federal law with a few important exceptions legalized hemp.
While farmers may cultivate hemp and CBD, they are not permitted to develop THC. Hemp may now be grown legally, but there is a limit on the amount of THC allowed.
Is CBD Safe to Use?
While it sounds fantastic, is CBD safe?
In general, CBD is considered to be non-toxic. It has a shallow danger profile. There has never been a case of CBD toxicity reported. However, some users may feel drowsy after using CBD, so you should keep this in mind if you intend on working heavy equipment or driving.
Seniors Should Use CBD for Arthritis
There are the minor annoyances of old age: wrinkles, pains, sores, and other symptoms. Many health problems have been more prevalent among the elderly population. When it comes to managing the issues connected to aging, CBD has shown itself to be a safe and natural alternative to prescription medications.

Before using any CBD oil product, you should speak with your healthcare provider and do some research on the brands you buy it's worth the time.